Glamour, sophistication, and exquisite choices characterize Ken Fulk interior design projects. Explore the top creations signed by him where rugs steal the scene.
When it comes to glamour designs, one name stands above the rest: Ken Fulk, the king of classy and the maestro of stunning interiors. From restaurants to family homes, project after project, Fulk has been shaping a new definition for glamourous interiors.
Ken Fulk interior design projects demonstrate his natural ability to blend sophistication, comfort, and luxury. With an eye for detail and a unique sense of style, the designer is known for creating beautiful spaces that leave a lasting impression. His design approach goes beyond boundaries, resulting in luxurious and inviting rooms that are comfy and full of personality.
In this article, we will embark on an incredible journey through Ken Fulk interior design projects, where rugs take center stage and give the shine that a glamour project deserves. Get ready to be inspired by the beautiful integration of stunning rugs that add depth, texture, and personality to eye-catching spaces designed by the maestro of stunning interiors.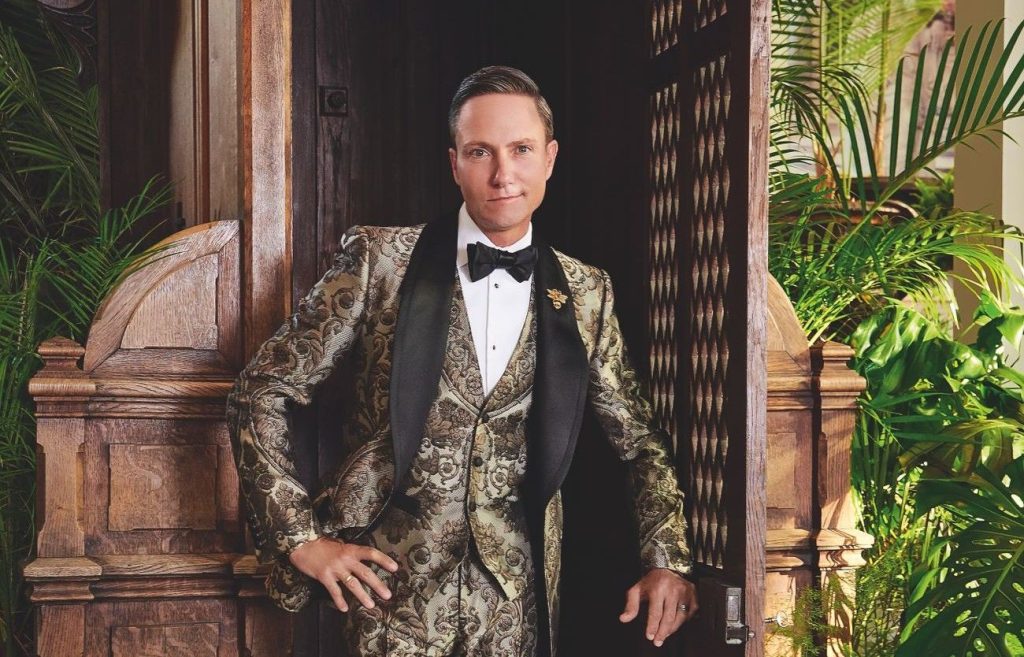 Ken Fulk Interior Design Projects: Where Rugs Shine
It's the moment to embark on the stunning journey through Ken Fulk interior design, where glamours, elegance, and comfortable are all together, creating a seamless space that genuinely translates the meaning of stunning interiors. From hotel designs to family homes and restaurants, we have selected some of the incredible interiors signed by Ken Fulk, where the rugs add an extra charm and take center stage, being the real stars of the projects. Be inspired:
1 – A Stylish Home Paradise
Meet a stylish home paradise designed by Ken Fulk for the Instagram co-founder, Kevin Systrom, and his wife, Nicole, in Lake Tahoe. The careful design choices from its massive timbers, hand-scraped floors, and soaring ceilings set the tone for this mid-century stylish home that remains the golden era with style. However, the creative use of rugs throughout the different room divisions truly adds a layer of comfort and depth to this exceptional space. From the living room, bedrooms, and even outdoors, the rugs with different geometric patterns and cozy textures give the home the comfort and style that a young family needs.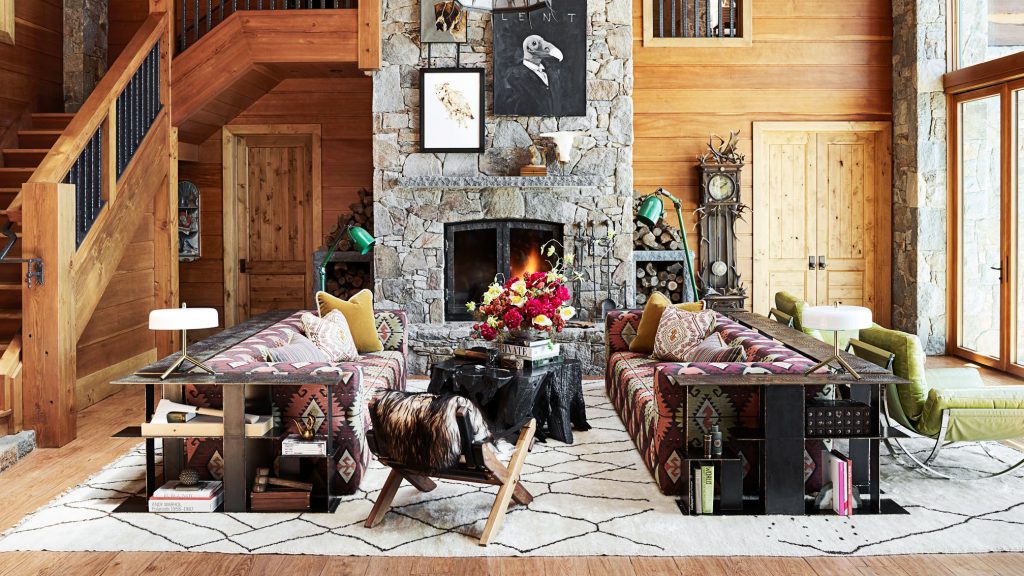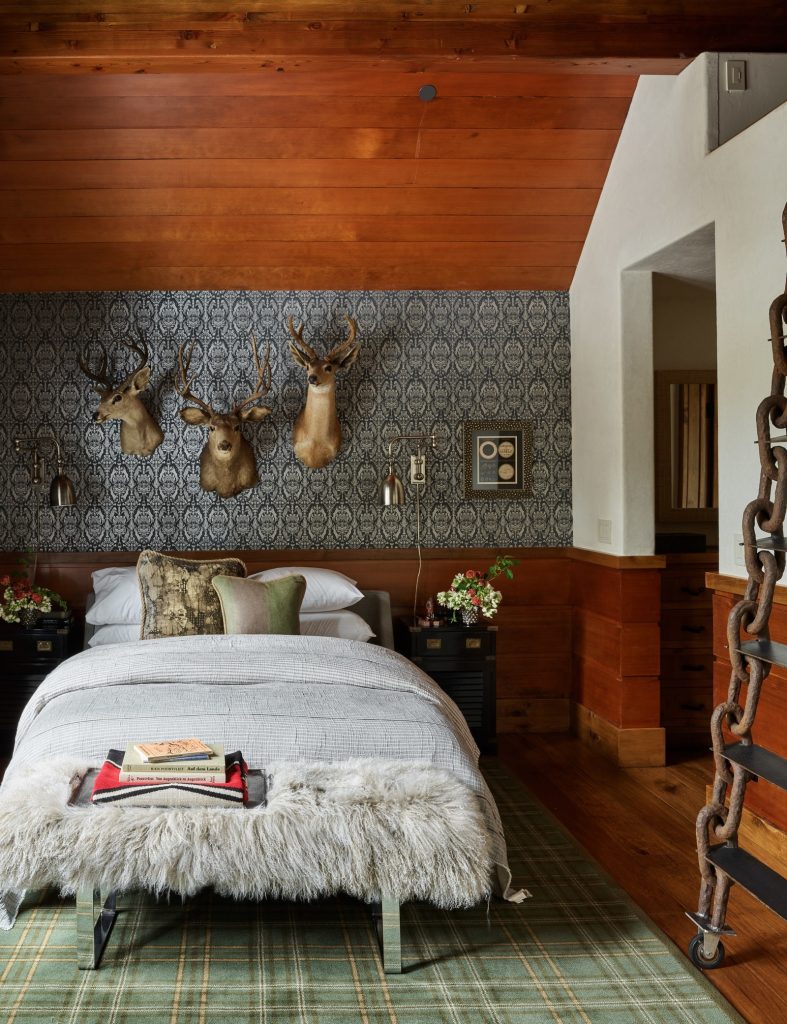 2- Home Away From Home
Discover a stylish Ken Fulk interior project which is the perfect definition of a home away from home; we are talking about the Goodtime Hotel in Miami Beach, California. In this charming hotel, it's easy for a guest to feel at home, and the careful selection of rugs chosen by Ken Fulk to highlight some private spaces is one the reasons for that. In this hotel, the rugs play a vital role in highlighting the overall identity while adding an extra layer of coziness and improving the feeling o being at home.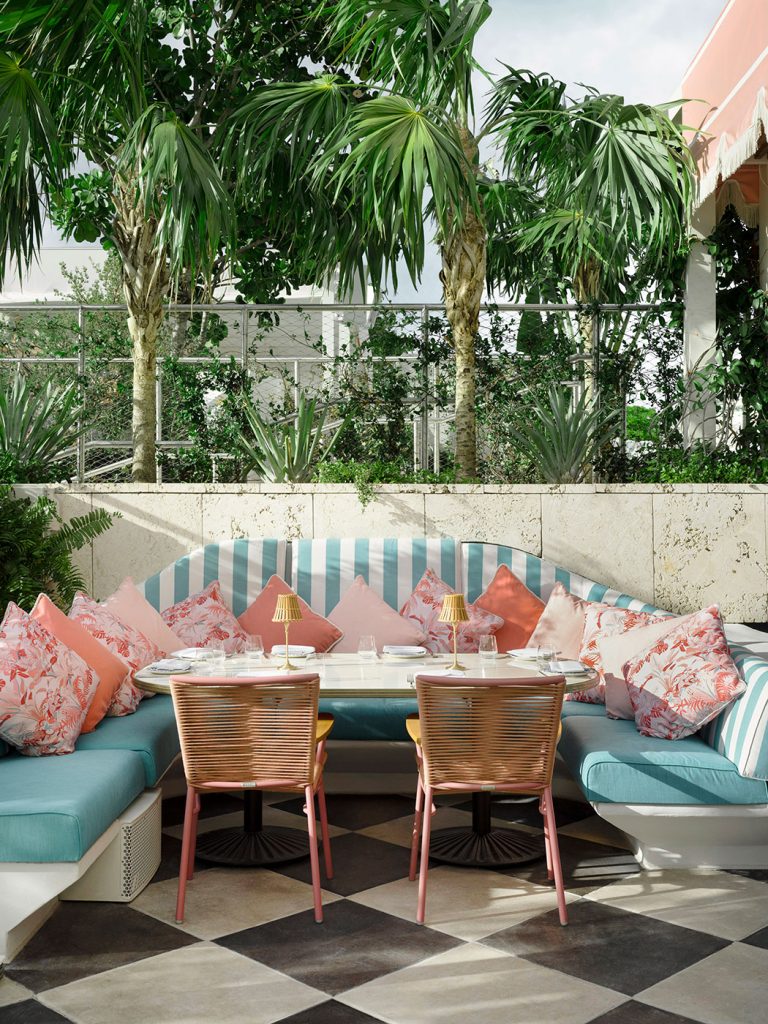 3- A Sophisticated Home
Be inspired by a home where there is no limit to sophistication. This stunning home in San Francisco, California, was entirely renovated by Ken Fulk and transformed from a Spanish Mediterranean style to a sophisticated residence. The daring color scheme creates a striking backdrop for the breathtaking views of the Bay while accentuating the singular burst of color. In this stunning Ken Fulk interior design project, the rugs play a crucial role in each home division, where they add interest with their astonishing geometric patterns and help to coordinate the home style.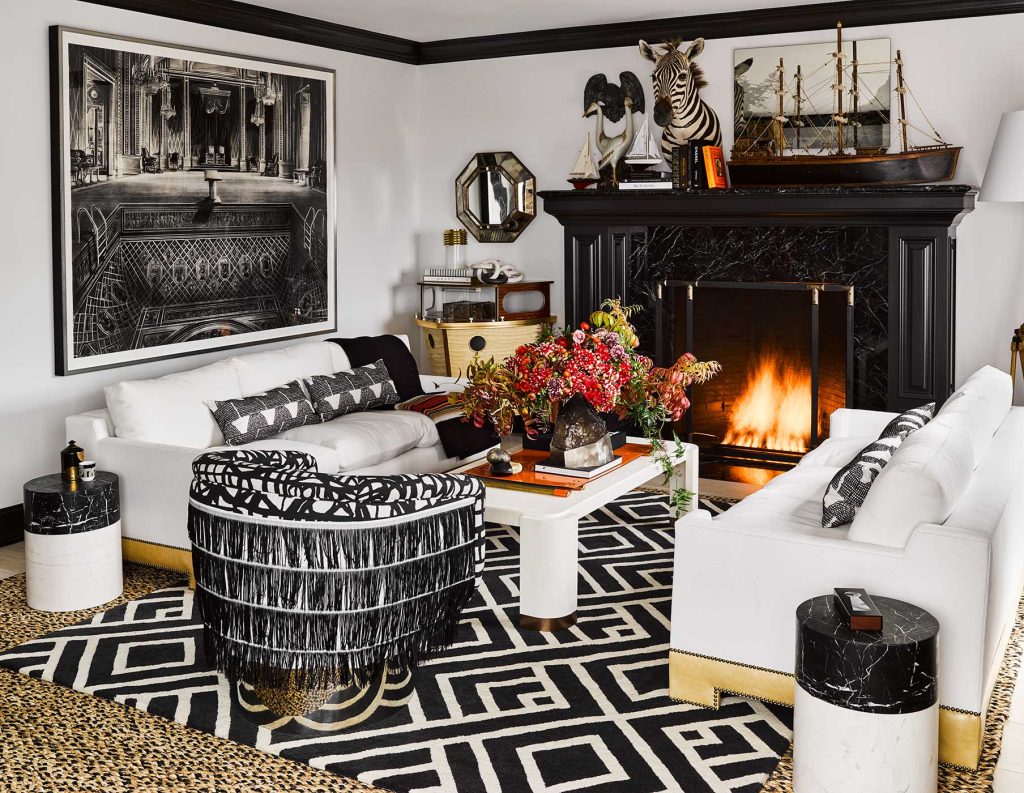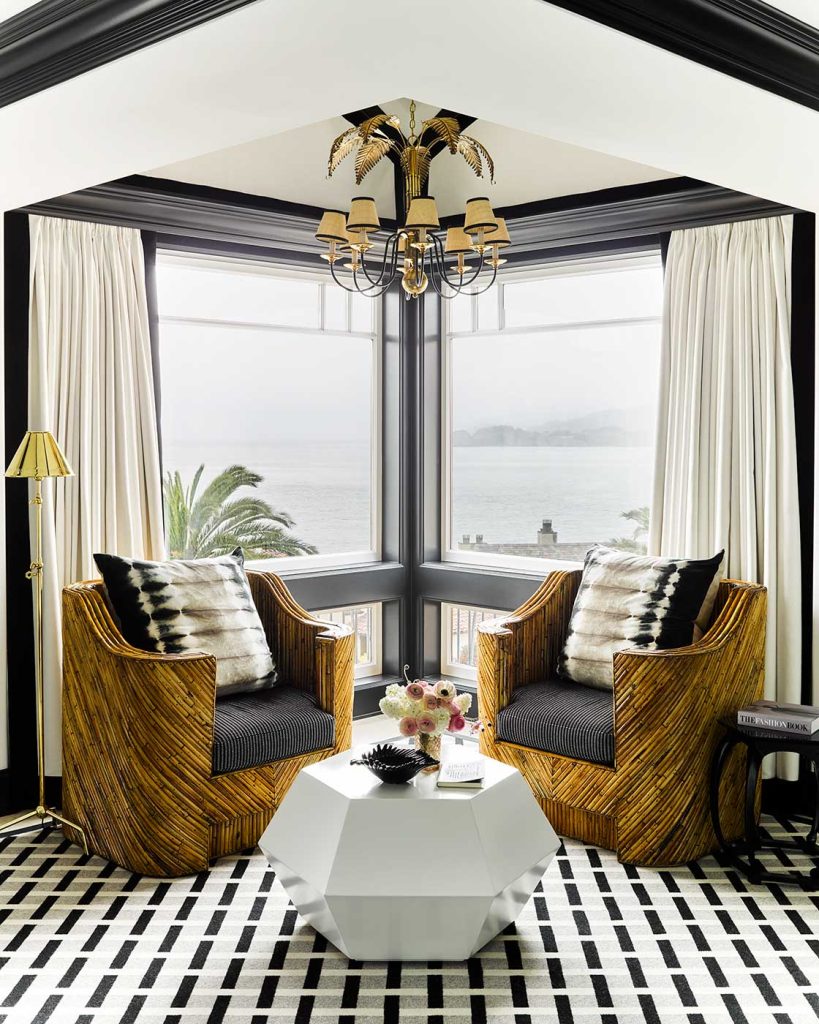 4- Marrakesh Tour
Dive into Marrakesh with this stunning Ken Fulk interior project in Healdsburg, California, where every detail remains the beautiful colors, textures, and patterns of the vivid Morrocon city. In this stunning tour, Fulk chooses different rugs to complement the scenario – from the living room to the bedroom; in almost each home space, there is a piece adding an extra touch – of textures, patterns, and visual interest to complement the journey. From intense blue to reds and shades of yellow, this charming layout translates the best of Marrakesh, bringing the city's life to its interior.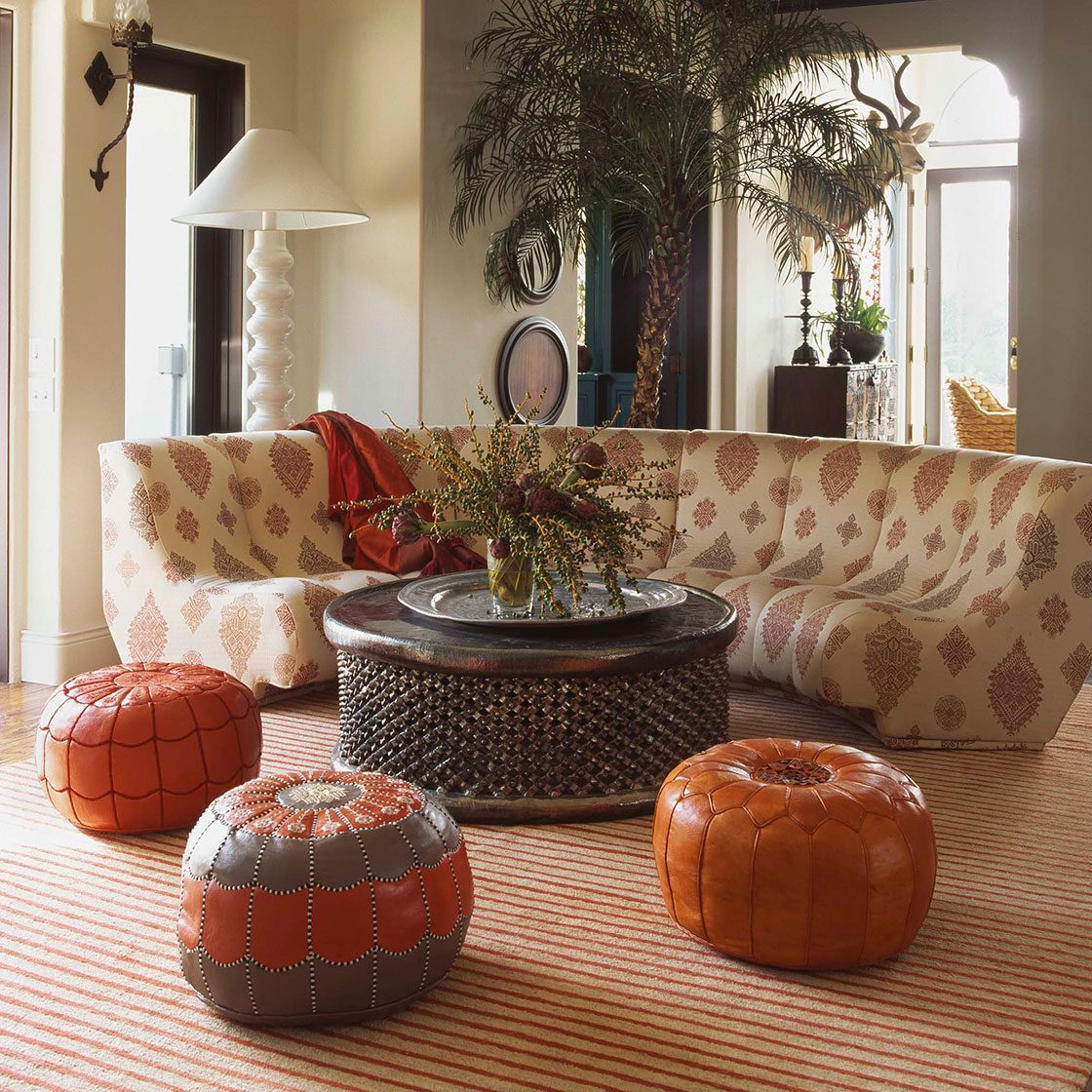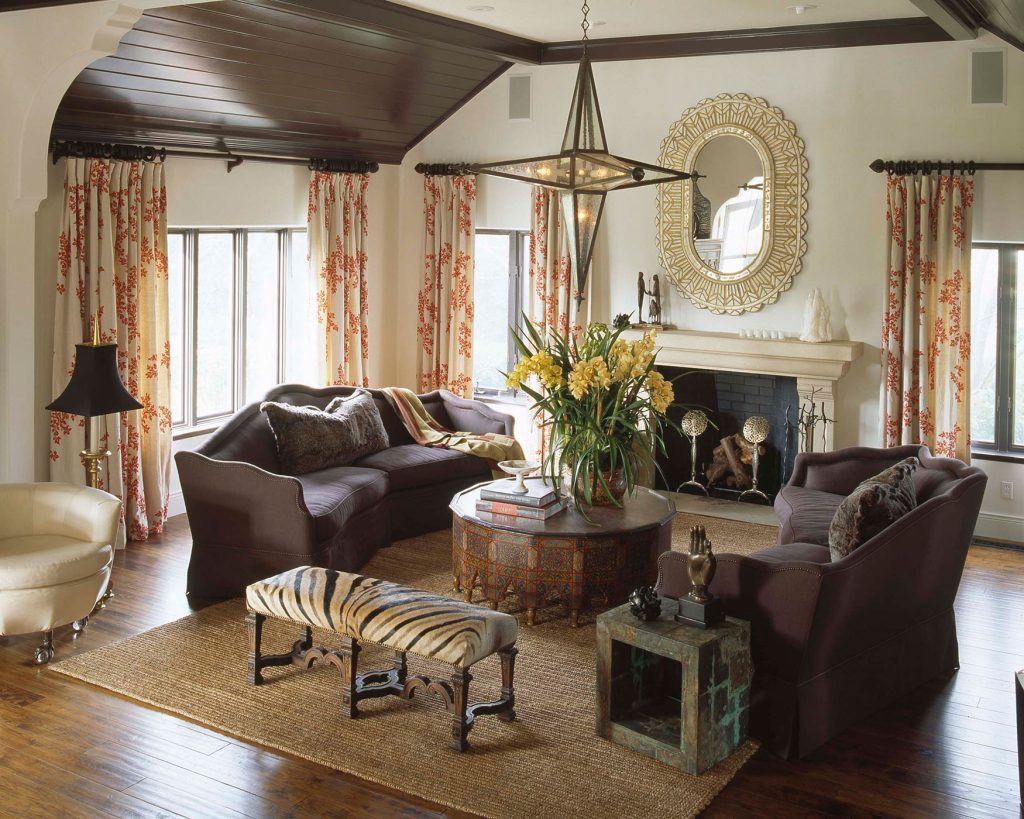 5- Winter Holiday Destination
Explore a winter holiday like never before – in a place where coziness and glamour walk together to create the perfect paradise to spend the cold days. This Ken Fulk interior design project is a private resort in Big Sky, Montana, and the refuge where a young family can find the best days of the winter. Wood, rustic elements, and many rugs work in this layout to create a sense of coziness and glamour. Besides adding an extra layer of warmth for cold days, the rugs also act as decorative pieces that elevate the overall aesthetic.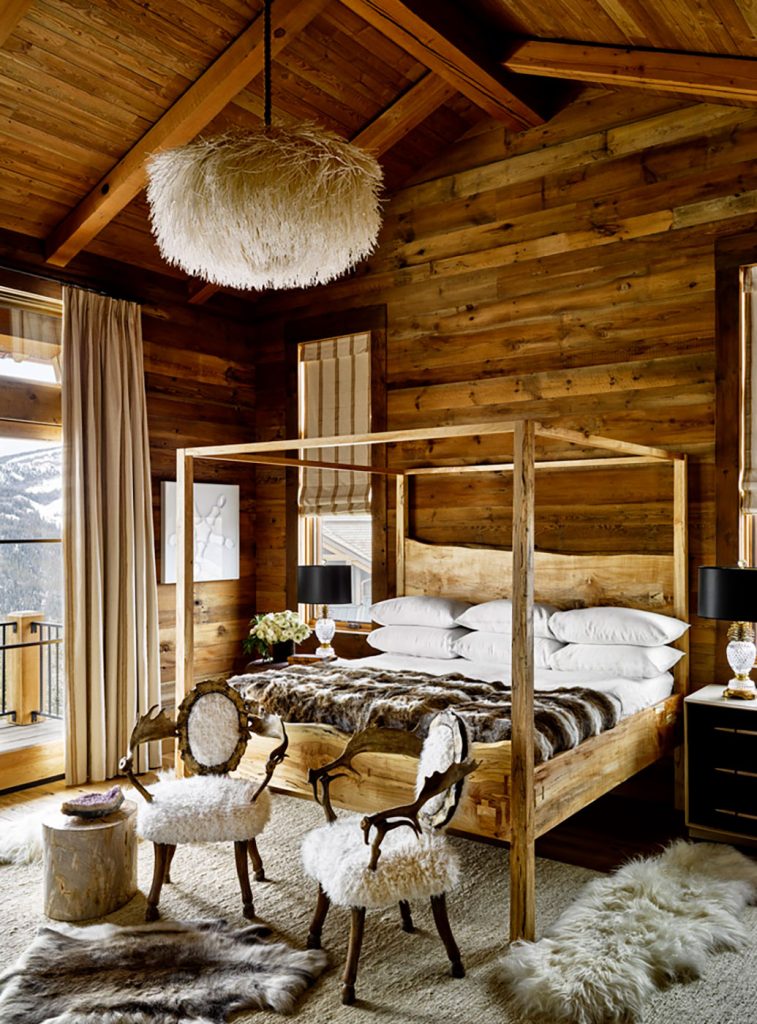 6- Monkey Inferno Office
Explore a design that makes the working moments the best ones. The Monkey Inferno Office, designed by Ken Fulk in San Francisco, California, is more than a simple place to work – but also a destination where people feel inspired to work while having a good time. For the building, Fulks used rugs to create cozy spots that make the moments at the office as good as being at home.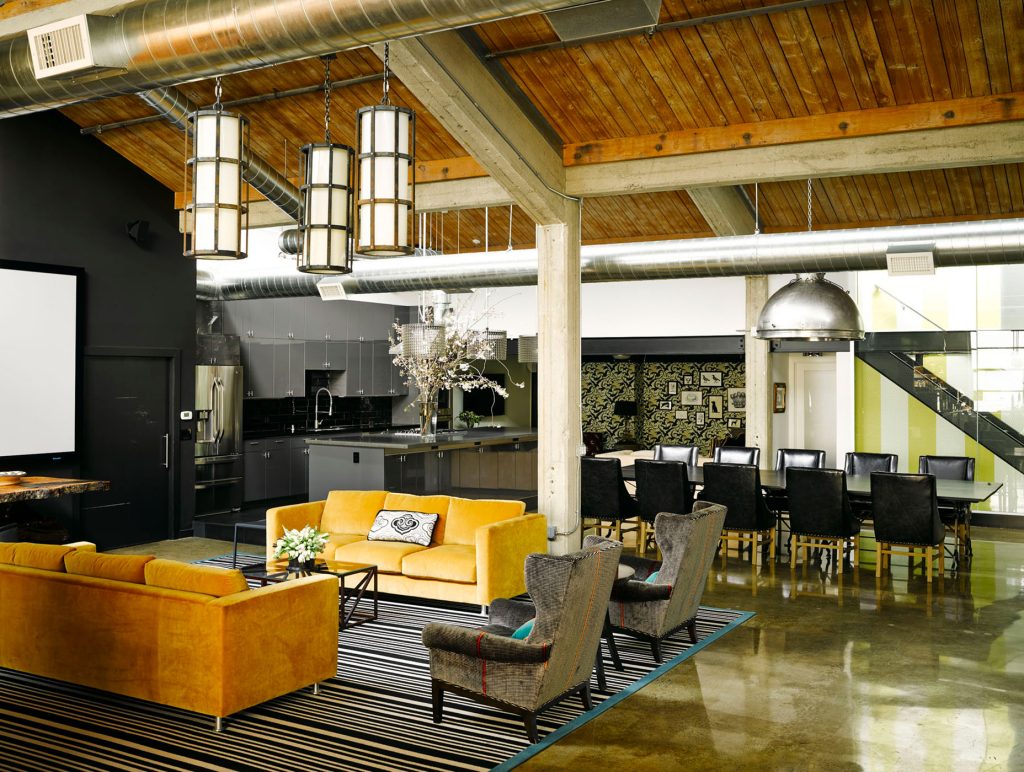 The interior design projects signed by Ken Fulk showcase his unique ability to transform spaces into inspiring works of art. From residential to commercial projects, Fulk's design style transcends boundaries and creates a new sense of luxury, glamour, and comfort.
In the center stage of Ken Fulk interior design projects, we have the rugs as its stars, adding depth, texture, and character to each space, while creating an ambiance that is both luxurious and inviting.
During our journey through the Ken Fulk interior design projects, we discovered beautiful inspirations, but more than that, we saw that rugs could become more than just floor coverings but also work as transformative elements that bring rooms to life.
Follow the example of Ken Fulk, and invest in rugs as the star pieces of your following design; for that, you can discover incredible rugs at TAPIS Studio online store.

Source: Ken Fulk