LIKE A CLOUD UNDER YOUR FEET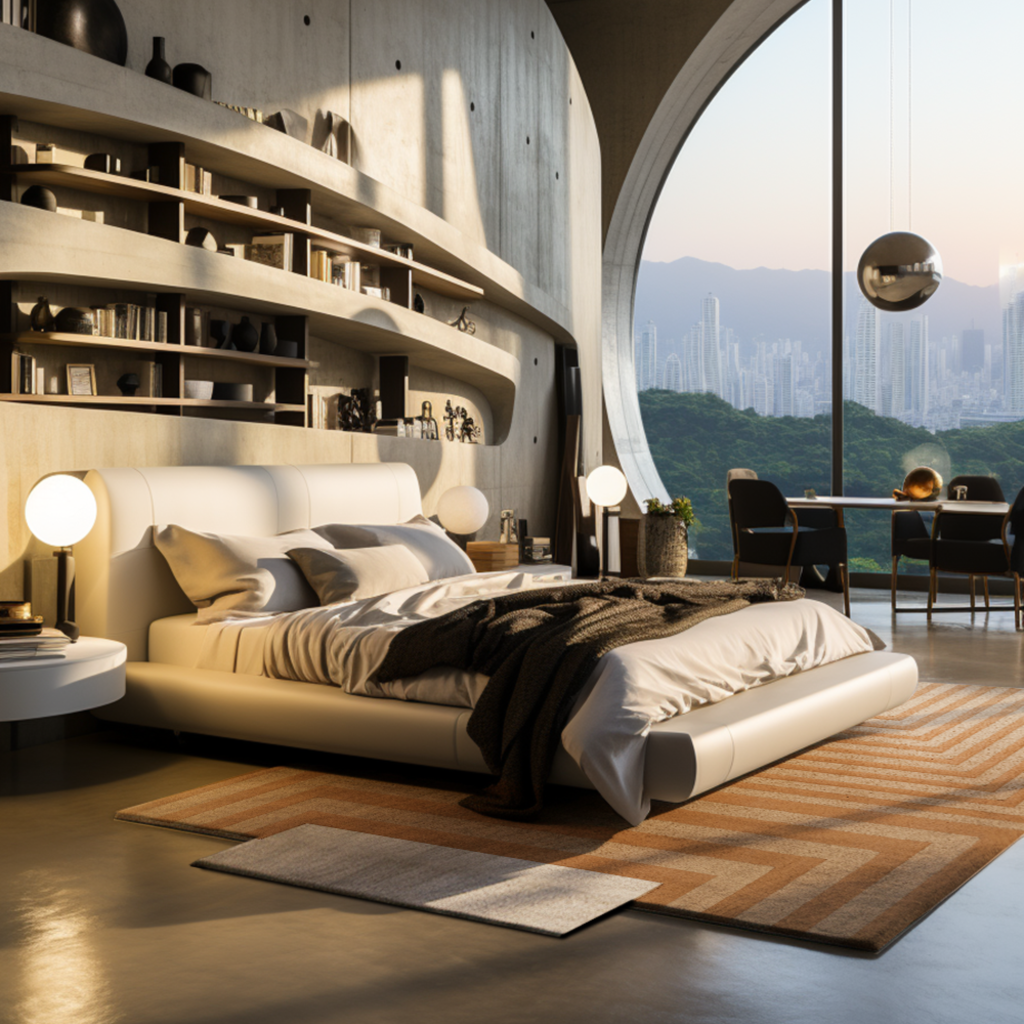 Geometric rugs are a versatile choice when it comes to the interior of a bedroom design. Their clean lines, patterns, and shapes complement classic and modern styles, offering a touch of aesthetic appeal.
Incorporating playful and curvy rug shapes requires the overall design scheme, including the bed placement, color palette, and bedroom layout. It creates a harmonious and inviting environment that encourages relaxation and comfort while maintaining a sophisticated aesthetic.