There's a vast selection of rug styles available, much like the diverse range of design styles that cater to different tastes and aesthetics that can elevate your interior design.
Select a rug style that complements your room's existing colors, patterns, and textures while adding its unique flair. Choosing a carpet that can tie together disparate elements in your decor creates a cohesive and harmonious space.
Different rug styles also offer other benefits in terms of functionality. A comprehensive understanding of the various rug styles allows for great flexibility and creativity when designing your home decor. Mixing and matching different rug styles will enable you to create a truly personalized home that feels unique and special.
Art Deco Rug style
The art deco rug style can be identified by its dramatic geometric designs, simple lines, and vibrant color palette. It captures the wealth and elegance of the Roaring Twenties, emphasizing a daring and audacious design aesthetic.
Art Deco rugs offer countless options for creating distinctive and unforgettable interiors because of their wide variety of shapes, colors, and patterns. This style's adaptability enables you to experiment with different pairings and produce a look that accurately captures your personality and taste.
Mid-Century Rug Style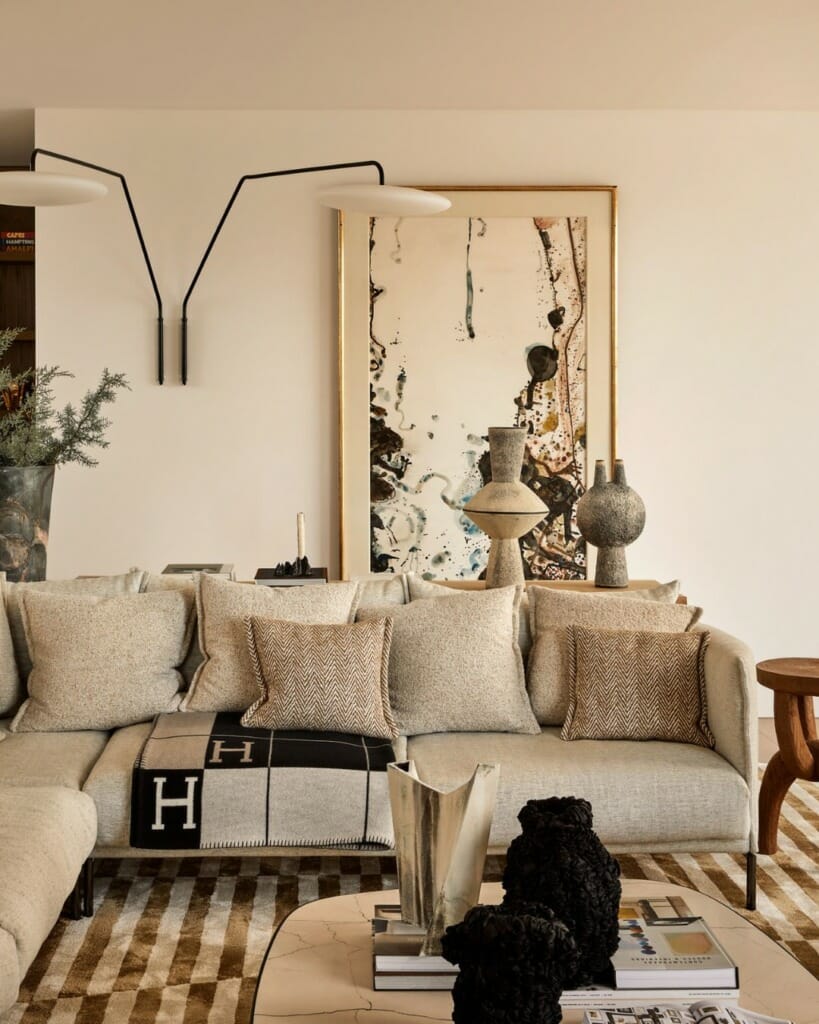 The mid-Century rug style was born from a specific historical period, defined by the interwar era, emerging technologies, and the discovery of innovative materials. What makes Mid-Century Modern design timeless touches in this rug style foundational characteristics:
Minimal ornamentation: The Mid-Century Modern rug style is instantly recognizable thanks to its iconic color palette that seamlessly blends neutral tones with bold pops of color.
Neutral colors with bold accents: The use of vibrant accent colors in Mid-Century Modern rugs adds a playful and modern touch to the classic design style, elevating the overall aesthetic and infusing the space with a sense of energy and vibrancy.
Geometric Pattern and Retro Elegance: Mid-Century Modern rug style are known for their clean lines, graphic patterns, and unique textures. These elements work together to create a visually stunning and dynamic focal point in any space.
The timeless appeal of the Mid-Century rug style is not just about nostalgia or aesthetic preferences. It's about the enduring value of simplicity, functionality, and sustainability. These values resonate with modern sensibilities, making this design style as relevant and inspiring today as it was during its heyday.
Memphis Rug Style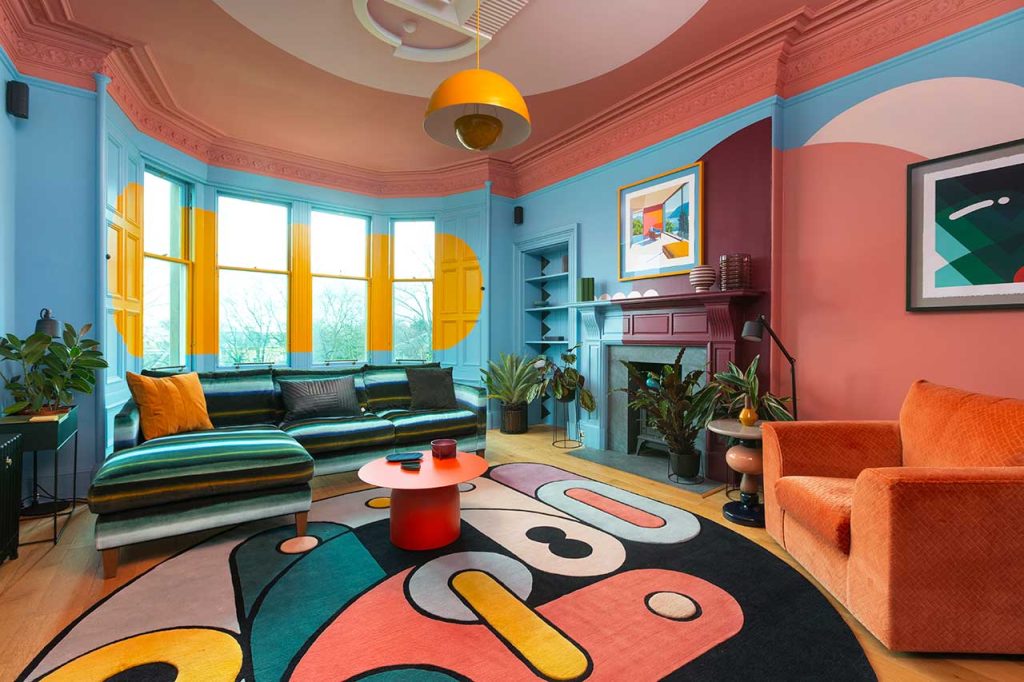 Vital and irreverent elements, such as solid shapes, vivid colors, and graphic patterns, define the Memphis rug style. The Memphis Movement influenced these rugs style but did not precisely follow its precepts; instead, they have subtle allusions that fit well with various home decor types.
These rug styles are ideal for anyone who want to give their interior design a little personality and uniqueness. Memphis rug style adaptability is one of its best qualities.
Modern Rug Style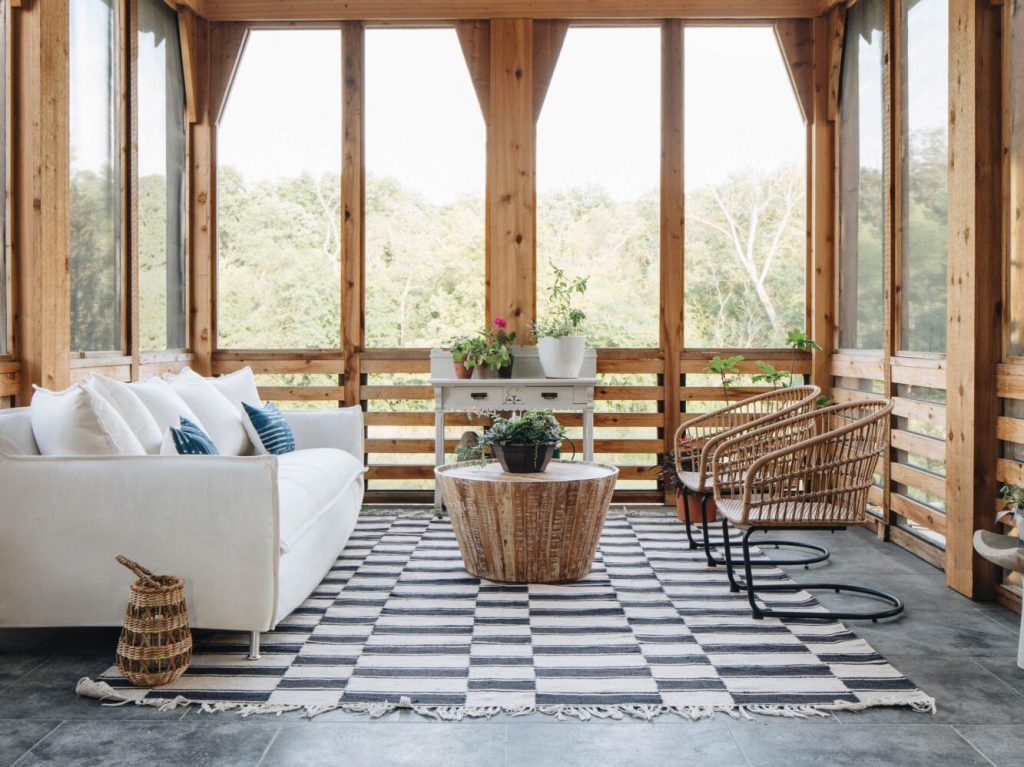 Modern rug styles are a genuine representation of this design, with their bold shapes, vivid colors, and absence of patterns that meld harmoniously into open environments.
The modern decor strongly emphasizes minimalism, yet one of the hallmarks of modern carpets is that form must always follow function. Because of their practical design, these carpets can be easily incorporated into several interior design schemes.
Incorporating a modern rug style into your home can add an element of sophistication and timeless elegance to your space. The bold shapes and vibrant colors of these rugs make them a perfect focal point in any room, while their simple design allows for easy integration with a wide range of furniture styles and decorative accents.
Hollywood Regency rug style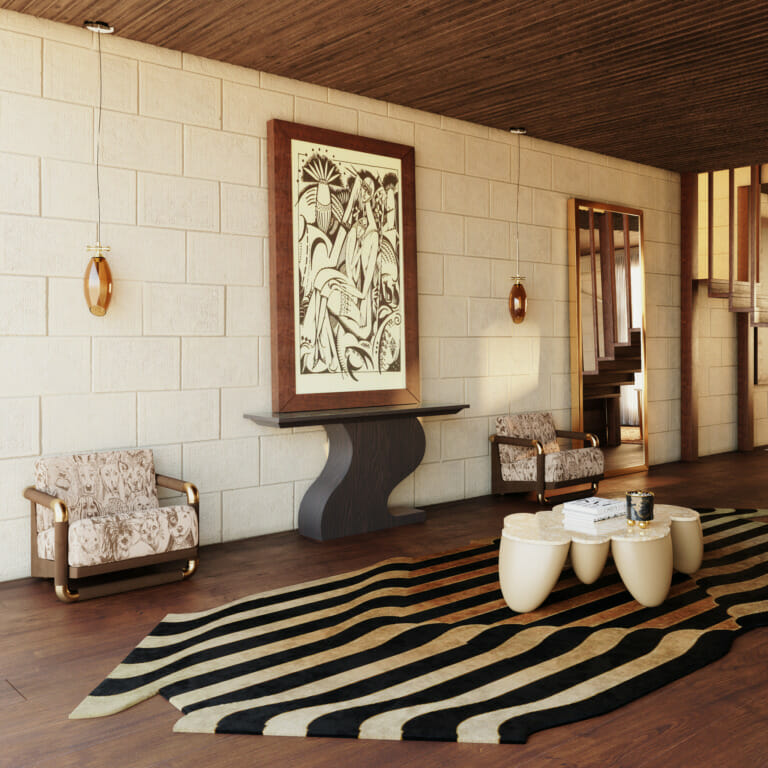 "Hollywood Regency" is a design style that originated in the Golden Age of Hollywood during the 1930s. It is characterized by a combination of glamorous, opulent, and sophisticated elements that evoke a sense of luxury and extravagance.
Hollywood Regency rugs typically feature bold and graphic patterns, vibrant colors, and high-quality materials such as wool, silk, or cotton. They often incorporate elements such as geometric shapes, animal prints, or floral patterns, and they can be either subtle or bold in their design.
They can work well in a variety of settings, from traditional to contemporary, and can be used to anchor a room or add a pop of color and pattern.
Minimalist Rug Style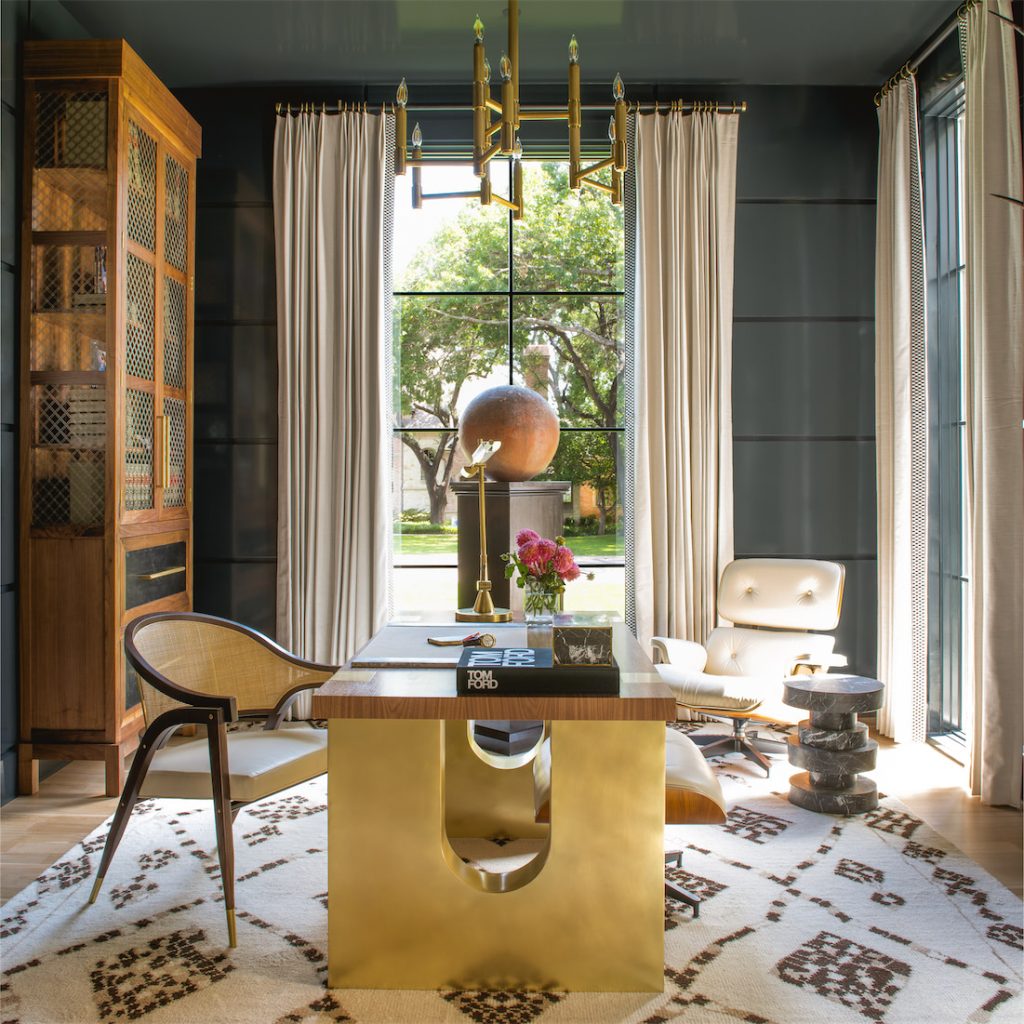 Minimal rugs are a key component of the minimalist design style, which focuses on simplicity, clean lines, and a clutter-free aesthetic. These rugs are characterized by their understated elegance, neutral color palettes, and minimalist patterns or no patterns at all.
In minimal rug design, less is more. The emphasis is placed on creating a sense of calm and balance within a space. Neutral colors such as white, beige, gray, and black are often used to achieve a serene and unobtrusive look. The absence of intricate patterns or busy designs allows the rug to blend seamlessly into the overall minimalist decor.
Natural and high-quality materials are frequently utilized to make minimal rugs. The goal is to provide a smooth, welcoming texture while preserving a clean look. They act as a base for the remaining decor components, giving furniture and other design components a chance to take center stage.
Bohemian Rug Style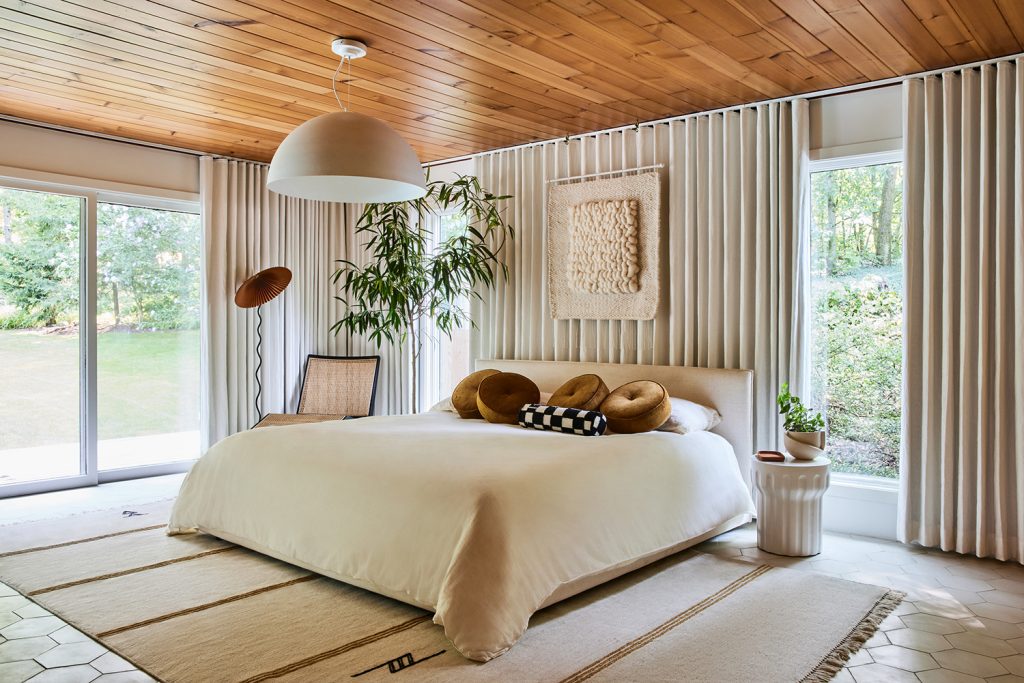 The bohemian rug style is a vibrant and eclectic design approach that draws inspiration from various cultures, art forms, and eras. It embraces a carefree and non-conformist spirit, creating a lively and whimsical atmosphere within a space.
Bohemian rug styles are known for their rich colors, intricate patterns, and textural diversity. They can be layered, mixed, and matched with other elements, such as vintage furniture, global textiles, and decorative objects, to create a personalized and free-spirited bohemian aesthetic.
Bohemian rug styles are not afraid to embrace imperfections and have a worn, lived-in look, which adds to their charm and authenticity. They often have a sense of history and craftsmanship that adds character to a space.
Maximalist Design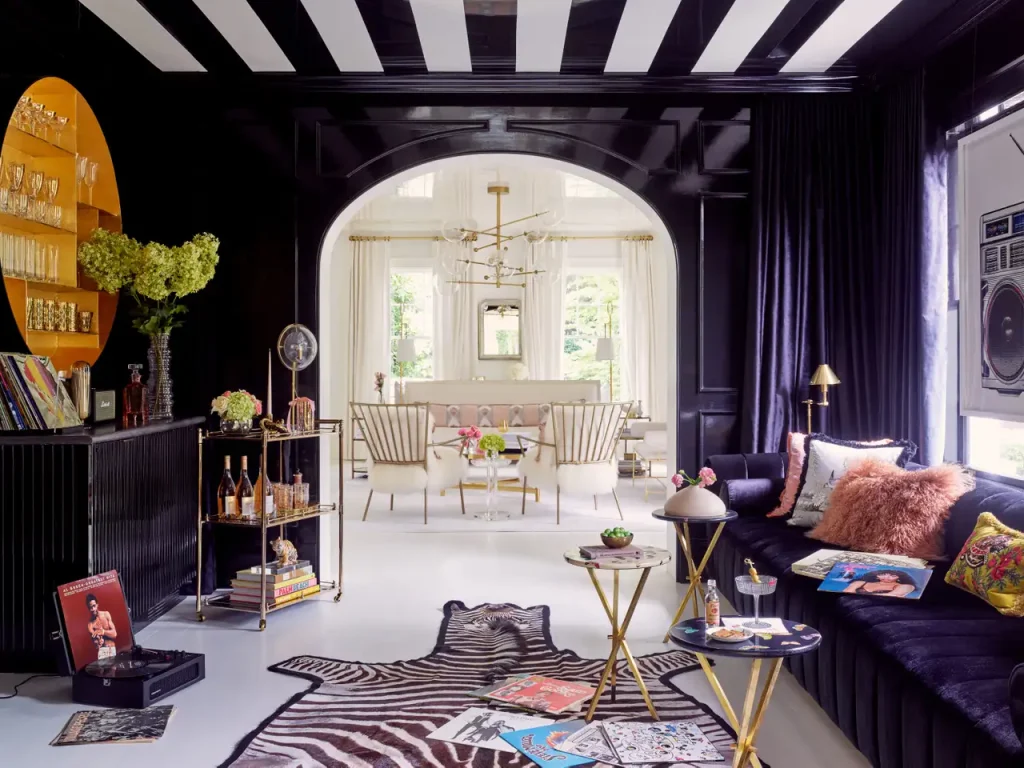 Maximalist rug styles are characterized by their vibrant hues, intricate patterns, and luxurious materials. They often feature bold geometric designs, floral motifs, animal prints, or intricate Oriental patterns. These rugs can be found in various shapes and sizes, ranging from small accent pieces to large statement rugs that serve as the centerpiece of a room.
What sets maximalist rug styles apart is their ability to command attention and transform a space. They are often layered with other rugs or placed against a backdrop of eclectic furnishings and decorative accents, resulting in a visually dynamic and energetic atmosphere.
Maximalist rugs are not afraid to mix and clash patterns, textures, and colors. The result is a lively and spirited aesthetic that celebrates individuality and personal expression. They can infuse a room with a sense of drama, playfulness, and even a touch of nostalgia.
Traditional Rug style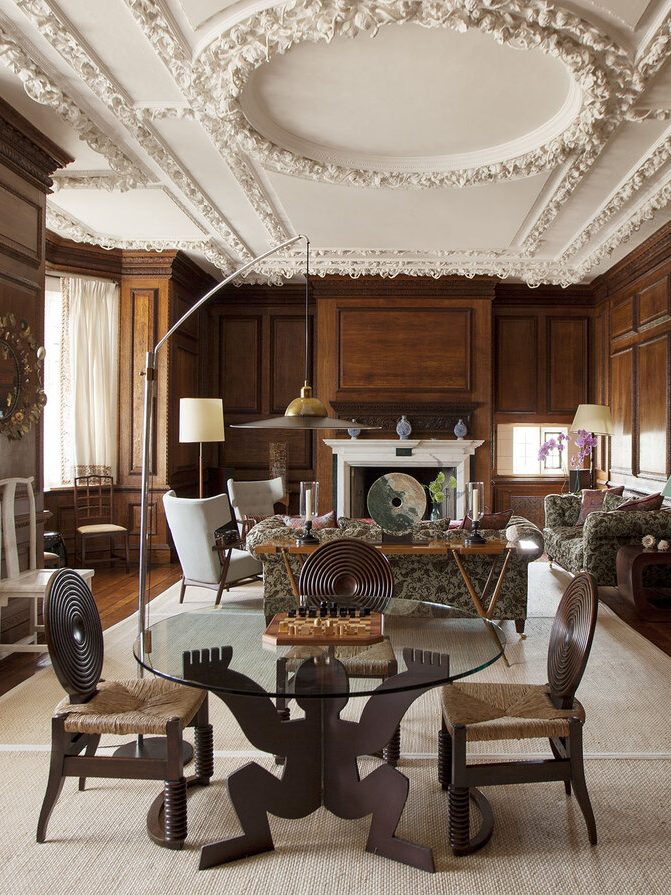 Traditional rugs encompass a wide range of styles inspired by different cultures and design periods. These rugs are known for their intricate patterns, ornate motifs, and rich color palettes. They often feature floral designs, medallions, or intricate borders that exude a sense of timeless elegance.
Traditional rugs are typically crafted from high-quality materials like wool or silk, with meticulous attention to detail in the weaving process. These rugs serve as statement pieces, creating a focal point in a room and adding depth and texture to the overall design. Traditional rug styles bring a sense of history and heritage, showcasing the artistry and craftsmanship of rug-making traditions passed down through generations.
There are countless rug styles to choose from, each with its own unique features and aesthetic. We hope our exploration of some of the most popular interior design styles has been both informative and inspiring. To continue on this journey of discovery, we invite you to explore our different rug-style collections.