This season, dress your home for the occasion with the help of our holiday decoration guide and discover the best decorative rugs for each room.
Nothing adds warmth and comfort to a room as a rug. Different colors, textures, and shapes change the atmosphere of a living space entirely. This holiday season, dress your home for the occasion with the help of our holiday decoration guide.
During the festive season, everything feels different due to everything looking different. When holiday decorating, we look to make homes more welcoming and inviting – and full of festive spirit.
Therefore, during the holiday season, every room is a Christmas carol. Memories are built up and recollected with a different background. Some rooms crave a festive mood, like dining rooms, and others seek quietness, like bedrooms, but without exception or doubt, each living space seeks a snug atmosphere where love becomes tangible.
Some people embrace the holiday spirit fully when decorating their homes, while others aim to celebrate the occasion with subtle details. Decorative rugs are essential for both types of holiday decoration enthusiasts. On the one hand, a custom rug or holiday rug is enough to infuse the room with the holiday spirit. On the other hand, a decorative rug with festive details works as a great complement to any holiday home decoration.
Dig into our small holiday decoration guide and discover the best decorative rugs by room to make your holiday season merrier and brighter.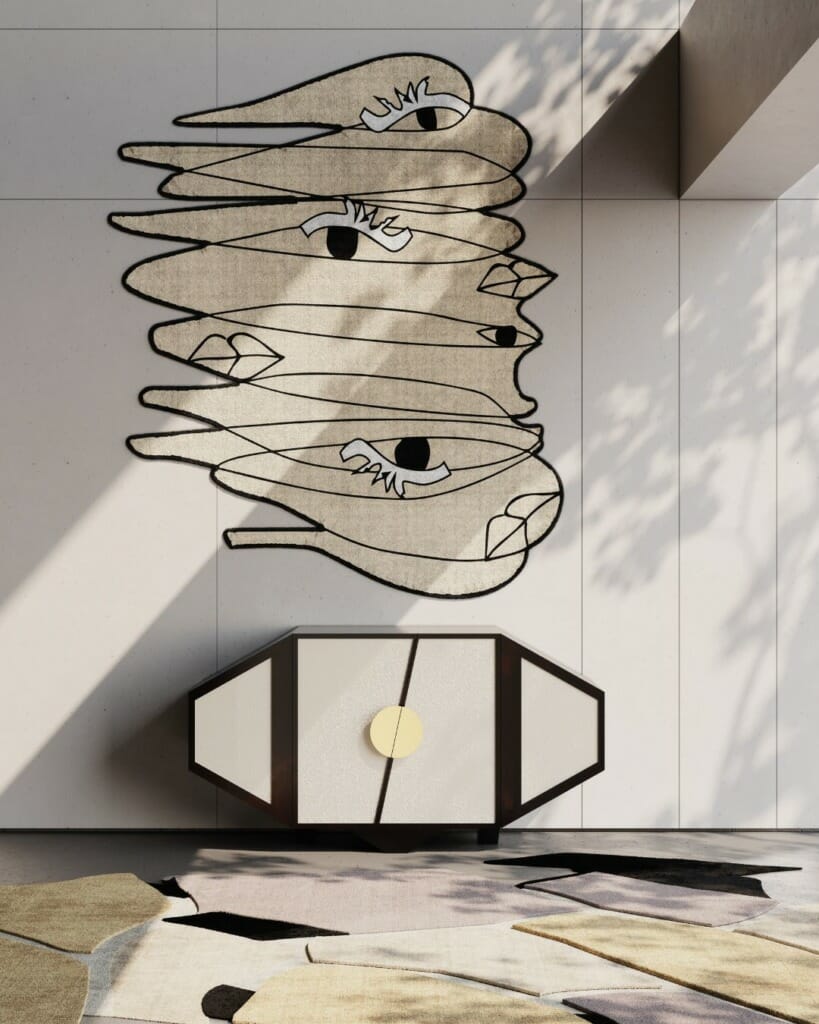 Holiday Decoration Guide: The Best Decorative Rugs By Room
Entryway
This festive season, make your guests feel right at home with an enchanting and disarming entryway. Even though we spend many hours around the dining table, the modern entryway makes the first impression.
When it comes to choosing a decorative rug for holiday decorating, pay attention to the color but also the shape. Neutral rugs with a delightful texture make the entryway brighter. These are a good option for those looking for an entryway holiday decoration with a modern charm.
However, a modern rug with orange, red, or murky green pops will add a classic holiday decoration flair. Regarding the shape, nothing is more welcoming and involving than a rug with a round shape. Rugs with anirregular shape are also a great option for complementing warm and welcoming entryways.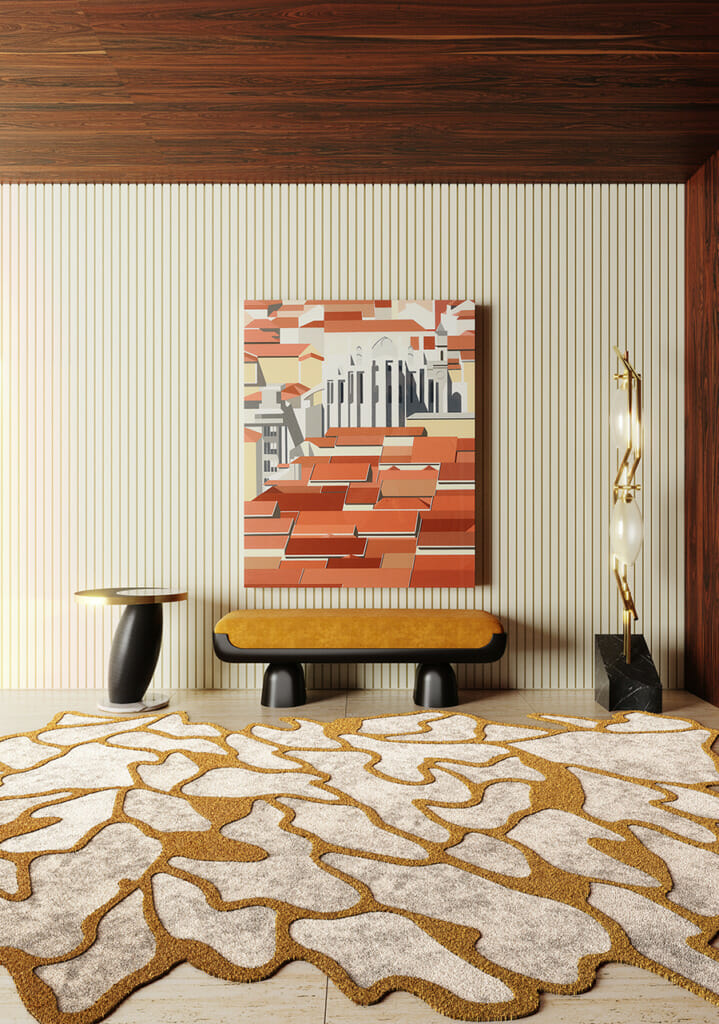 Dining Room
The dining room must be one of the most important rooms of the house during this festive season. Hours are spent around the dining table, feasting on meals that nourish heart and soul. It is always a good idea to put a rug under the dining table, especially during the holiday season.
There are many benefits to adding a rug to the dining room. For instance, a dining room rug delimitates the dining area, adds a luxurious vibe, can increase the space, and make a statement. Nevertheless, dining room rugs have other benefits that are very useful during festive seasons – some patterns and materials disguise food stains, crumbs, and spills.
For this reason, the best decorative rug for a holiday decorating a dining room is a modern rug with a pattern made of easy-cleanse materials, such as wool or Econyl.
Also pay attention to the room's size and dining table set when choosing the shape for your holiday rug. And don't forget to add a little color to the dining room with a rug with festive colors, such as blue, pink, orange, or red.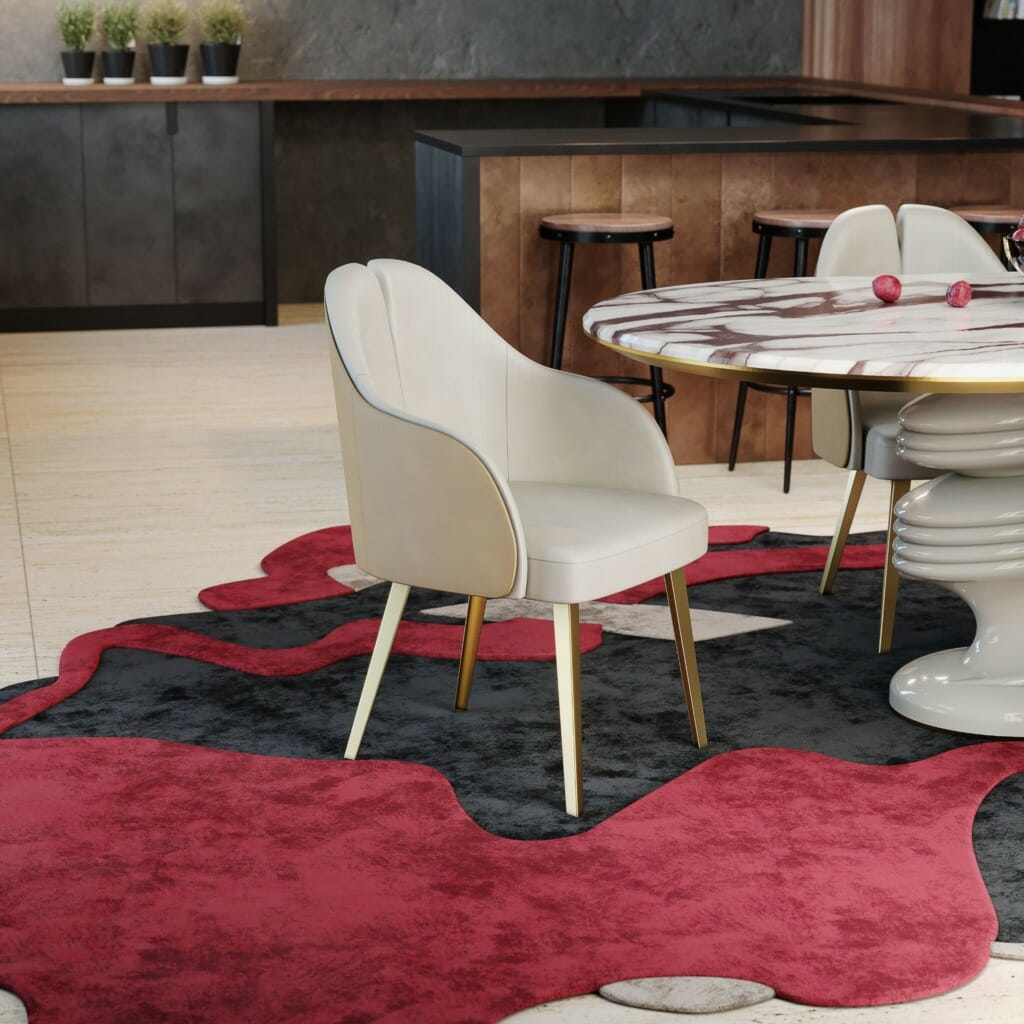 Living Room
In the heart of the house, the living room is where we digest food, memories, and revelations. A lot of time is spent in the living room during the holiday season. The holiday decoration must turn a modern living room into a nostalgia-infused living space.
Christmas decorative objects bring a lot of holiday spirit into a living room and a lush Christmas tree with warm flashing lights. A modern rug brings extra coziness to a room that must be prepared for moments of sharing and caring.
Rugs are a living room essential. They bring the space together, provide warmth, and give a more comfortable feel overall.
For living room holiday decorating, a rug with an irregular shape will make conversations flow, spreading in the air a magical feel. A red rug or a rug with red pops will turn any living room into a living room full of Christmas cheer. However, a neutral rug is a timeless option for those looking for a whimsical living room all year.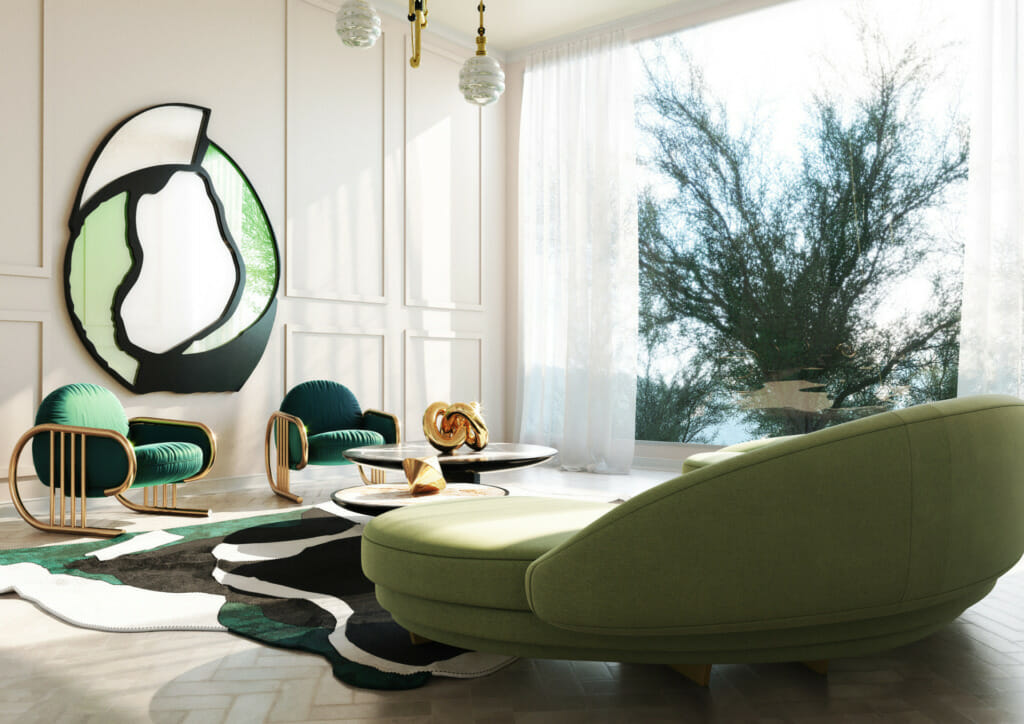 Bedroom
After all the hustle and bustle of a festive evening, nothing feels better than the quietness of a cozy bedroom. Make the most of the holiday decorations and renovate the bedroom as well.
A modern rug can change its look and atmosphere by making it cozier and warmer. Furthermore, a bedroom rug will make the space quieter since rugs have a sound-dampening effect.
During the holiday season, decorate the room with a rug with many textures or some red accents. One of the advantages of holiday decorating the bedroom with a modern rug is that this decorative element can be used all year.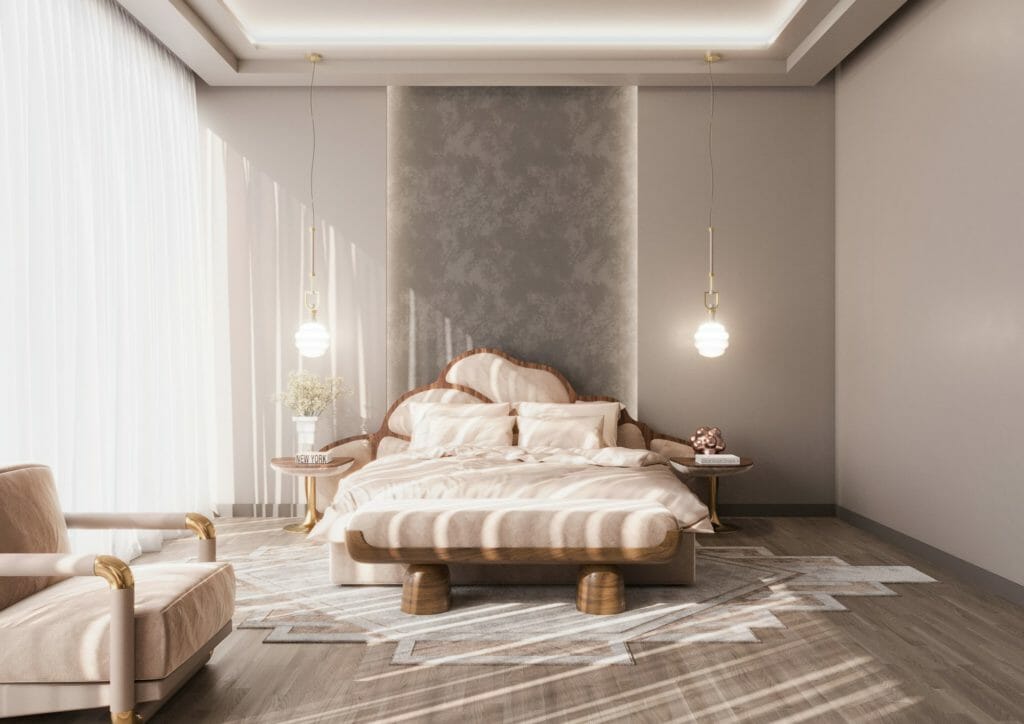 Corners
Corners matter in holiday decoration. From the entryway to the backyard, every surface must be filled with holiday spirit.
Feelings of love and kindness, joy and good cheer are felt with the glance at gleaming arrangements atop dining tables, coffee tables, and side tables. The red, orange and green cushions, curtains, and napkins make us taste this festive season more intensively.
Neglected corners gain a new life with small Christmas decorative elements, such as a freshly cut pine tree or a luxe lighting fixture. While many of these corners lack the dimension to add a modern rug, they are the perfect spot to add a wall rug and make a statement in your interior design.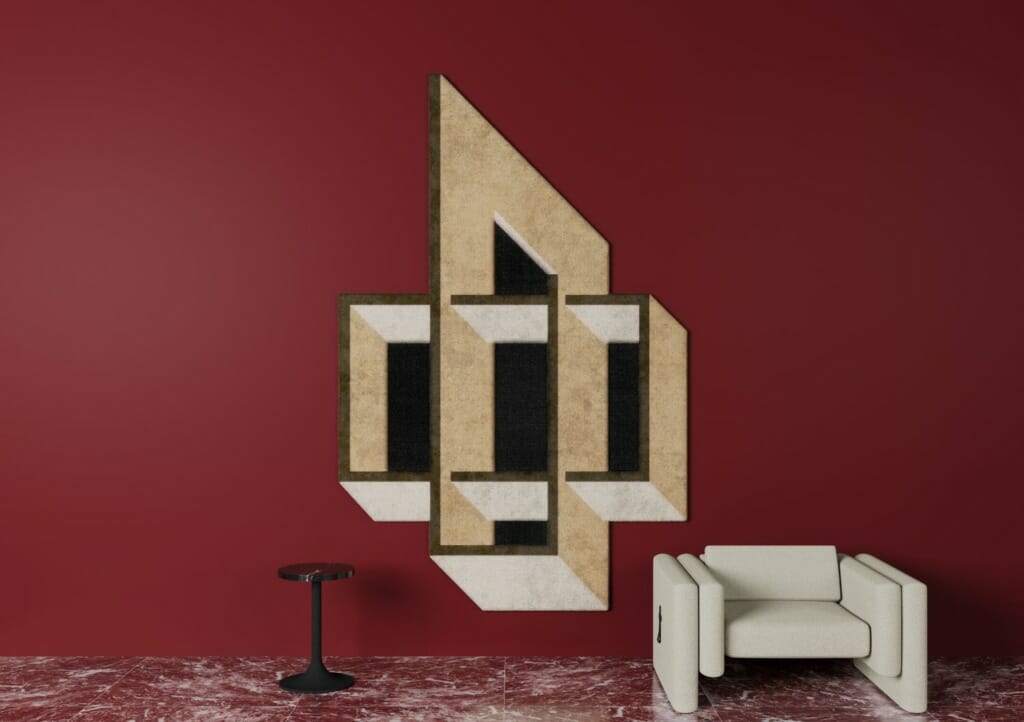 If you're feeling enough inspired to pull off a modern holiday decoration, discover the best decorative rugs for holiday decorating on our Holiday Wonders – Guift Guide For Your Home Floor.