From comfortable to aesthetic, there are many reasons why rugs for living rooms are perfect. Get to know how to select the perfect piece in this article.
The living room is the heart of any home – it's where we rest at the end of a long day, meet with our family and gather with friends. It's here that the magic feeling of being at home starts and fulfills your entire space – the core, the heart, and the star of many homes. Rugs for living room can add an inviting and unique vibe to this space.
Rugs for living room are the perfect addition for a comfortable feeling and a stunning aesthetic, but in the middle of so many pieces, sometimes it can seem challenging to choose the perfect one. Keep scrolling to discover everything about rugs for living room and become an expert in selecting the ideal piece to elevate your space.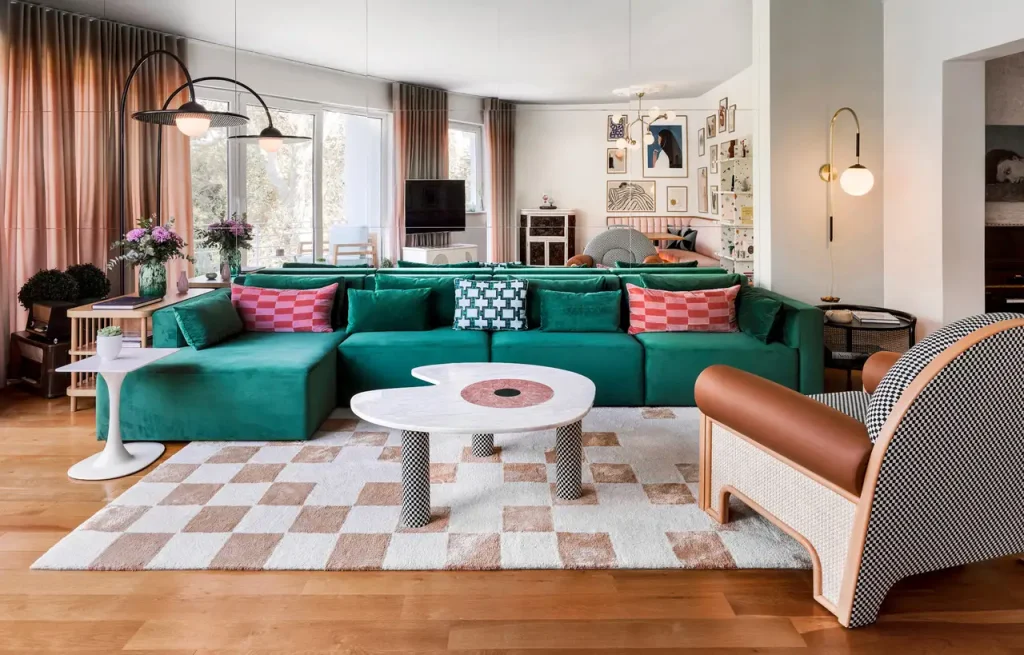 Why do you need a rug in your living room?
We already shared that rugs for a living room are perfect, but let's talk more about it and show the main reasons why these pieces are the better option for your space?
Rugs can help to pull the room together.
There are many styles of rugs – with different textures, fabrics, and designs. Because of the variety of rugs, they are an excellent choice to pull your room together – by matching your rug with your decor.
They help to provide a source of warmth.
As soon as you stage a rug in a room, it immediately helps to increase the warmth, even on hardwood or tile floors. Adding rugs for living will help make this space warmer and, consequently, more inviting.
They make the room feel more comfortable.
Rugs are also one of the best ways to increase comfort by adding a soft surface to walk or sit on. Perfect rugs for living room invite you to stay longer in the space and enjoy a relaxing moment.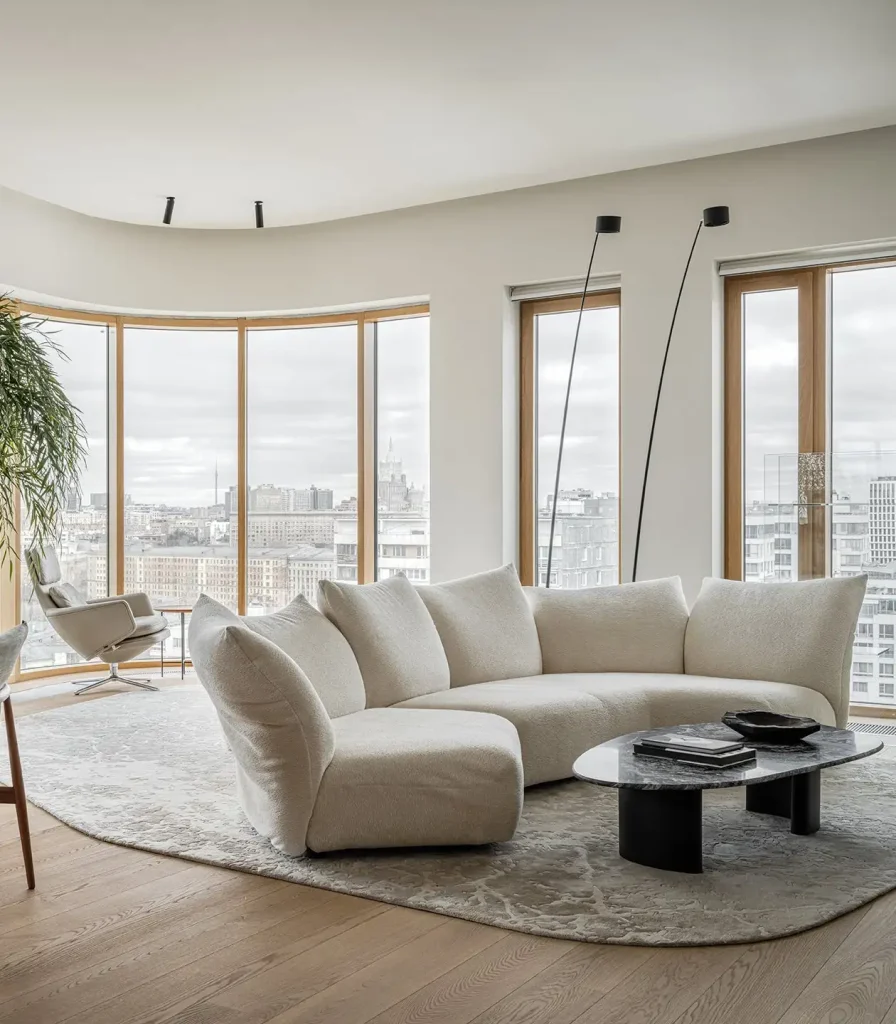 Rugs for Living Room – What is the perfect piece?
There are a variety of rugs- with different styles, fabrics, and shapes. The perfect piece will be different for each space, but we have some tips to help you identify your ideal piece:
When the topic is about the material, we would like to highlight that it is essential to think about the feeling you want for that piece and the maintenance required. Let's clarify it. For example, if you place your rug in a space with heavy foot traffic, the perfect piece should have a durable material and be easier to clean.
Let's check out some of the most common materials to help you when selecting your rug:
Wool: a natural fiber that adds warmth and a soft feeling; it's resistant and durable. For cleaning, it needs professional care.
Sisal and jute: are made from natural plant fiber and can add a smooth feeling. For cleaning, it needs a place with minimal water.
Cotton: another natural fabric; this one is light and can add a soft feeling. For cleaning, it can be washed in the machine, depending on the size.
Synthetics (nylon and polyester): Nylon and polyester are similar; they resist fading and staining and are easy to clean.
Shapes! Rectangular, oval, irregular, round… there are many options to choose from! But to consider the right shape for your living room, you should keep in mind your space. Usually, rugs for living room fill the room or the main seating area.
Lastly, talking about what is the perfect piece, it's essential to consider the color. Rugs for living room can be an ideal addition to the space, but they need to match the whole area. Choose solid or neutral hues to combine color schemes or patterned rugs for a unique look.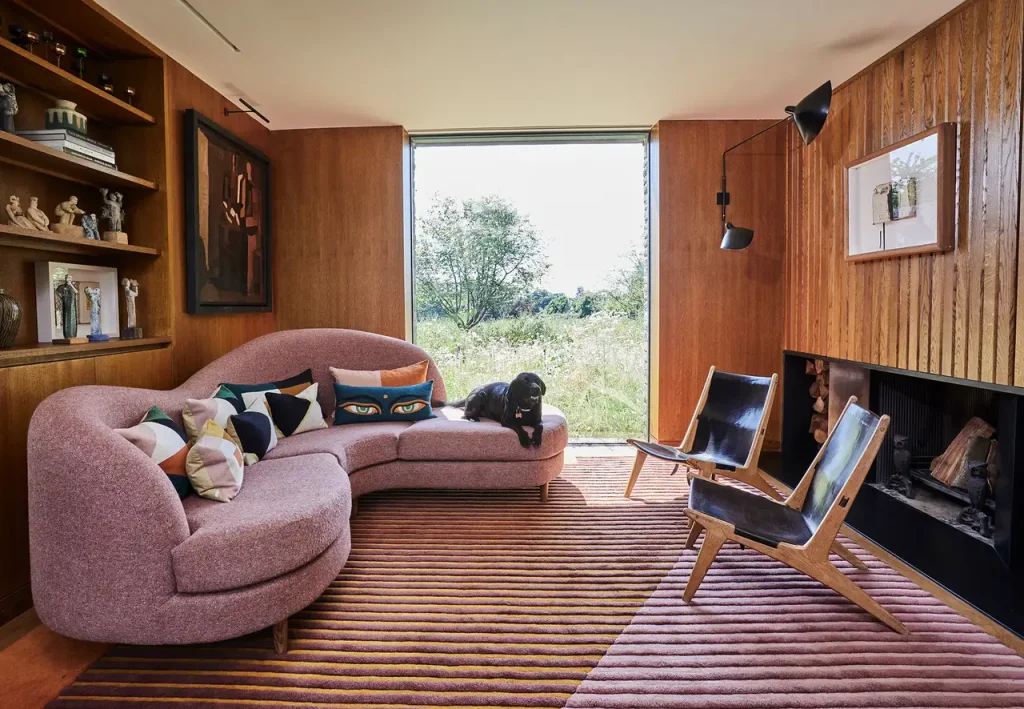 Rugs for Living Room – How to select the perfect piece?
Now it's time to select the perfect piece; let's discover some tips?
Get the size and scale right.
First, to select the perfect rug for your living room, you must ensure that the piece is large enough for your space. Therefore, the first step in choosing a rug is to measure your living area. Measurings accomplished, it's time to select the perfect size for your rug, considering the space and the room's balance, and stage the rug like a pro.
Think about your living room style
The rugs, furniture, and accessories you choose for your house may all be a part of a bigger story. Every decision in home interior design should be cohesive, so while selecting the ideal rug for your living area, keep the home's design in mind.
Take into consideration your daily routine
Another essential aspect to consider when choosing a rug for your living room is your daily routine. Think about the uses of your living, foot traffic, and cleaning maintained to select a rug that can be both – practical for you and stunning for your home.
Your rug will cover part of the floor, but that doesn't mean that your floor should be forgotten during your rug decision. When selecting the perfect piece for your living room, make sure that it matches your floor to create a sense of harmony in your living room layout.
Choose it at the right time
Time is always the answer! And when selecting the perfect piece for your living, it's no different. There are two ideal times to choose your rug: first of all, your furniture and accessories choices so that you can create your space based on the rug, and after those choices, so you can look for a piece to complement your design. Of course, this is not a rule but a tip to make your decision easier.
With the right tips, it's much easier to select the perfect rug, don't you agree? So now that you know everything about rugs for living room, we also have some rug ideas to share with you: