FOOD TASTES BETTER WITHOUT YOUR SHOES ON
When selecting a dining room rug, prioritize size by ensuring it accommodates the dining table and chairs comfortably. Opt for a TAPIS rug with a striking pattern or color gradient that not only delights the eyes but also fits your interior style, matches your personality, and exudes modern vibes.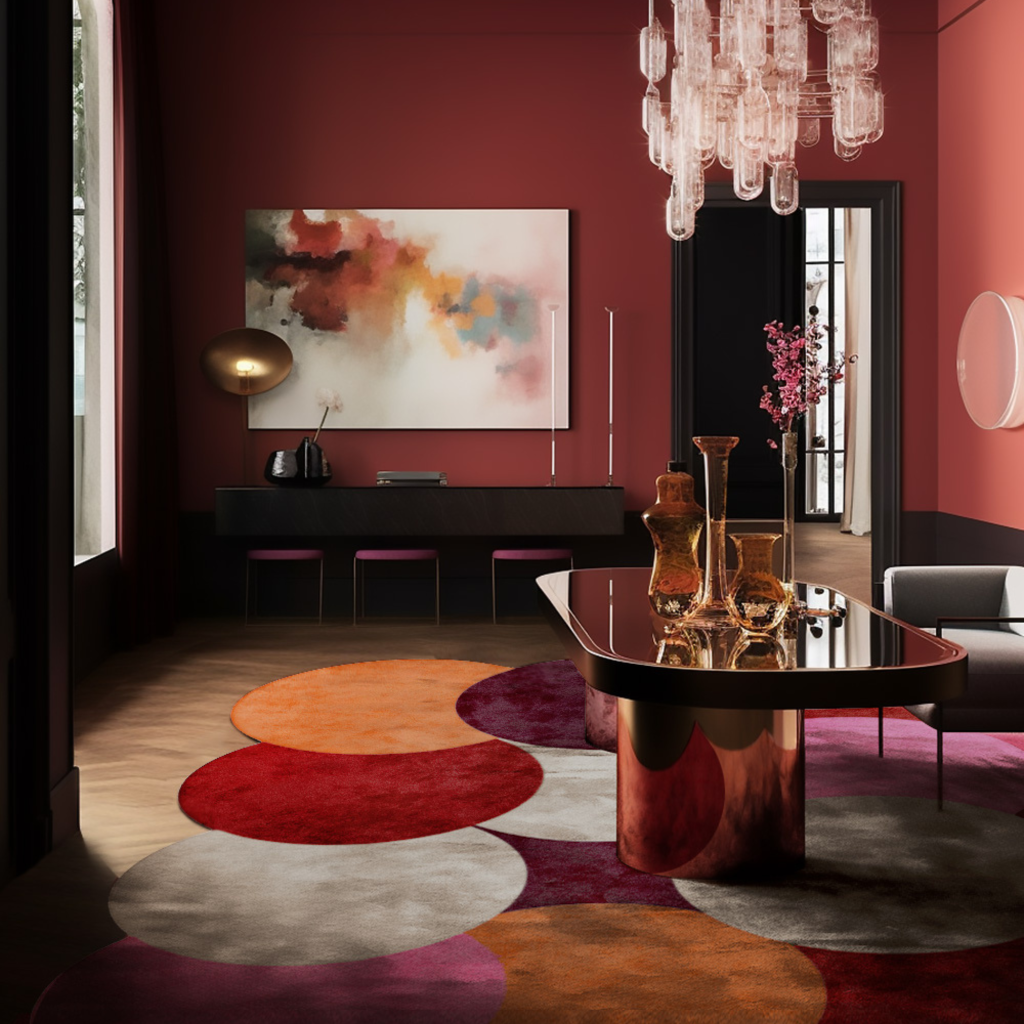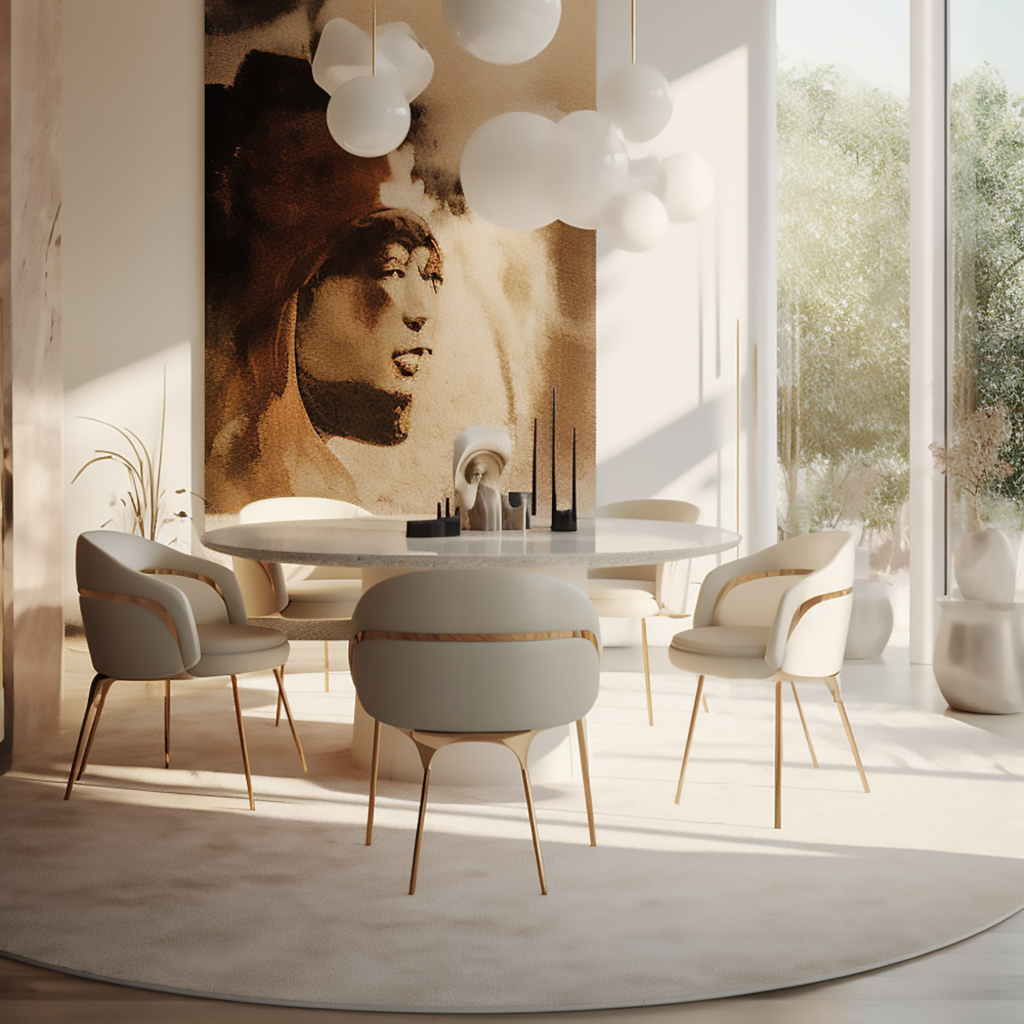 Elevate your dining room by prioritizing the rug shape and materials. Select a botanical silk rug providing a low and comfortable pile with a natural luster and soft texture, adding sophistication while being easy to clean. Explore the stylish and functional rug selection that will enhance your dining space with effortless elegance.