With these modern rug ideas, you can easily transform the look and feel of a project by adding warmth and texture, creating a cohesive and inviting space! Check it out:
If you're looking for a quick and easy way to revamp an interior design project, one of the best ways is to invest in a new piece of modern rug. They are not only a functional way to add comfort and sound insulation to a space, but can also be a style statement in their own right. 
Modern rugs have become a popular choice in the world of interior design not only because they are memorable pieces, but also for their versatility and ability to add a delightful flair to any room.
With a variety of styles, patterns, and sizes available, modern rugs can be used to create a cozy and elegant atmosphere in your home. But before we dive into the world of decorating with modern rug ideas, make sure you understand the defining characteristics of a rug in this style and also the best tips on how to style them in interior design. 
Following the idea that every project needs a rug, pieces inspired by modern style are the perfect choice to boost a room with more comfort, beauty, and timelessness. From living room to hallway, Memphis Style to Art Deco, there is always an ideal model to complete the decoration of your place. With modern rugs, it could be no different! 
Check out best modern rug ideas below to create an atmosphere both beautiful and unforgettable: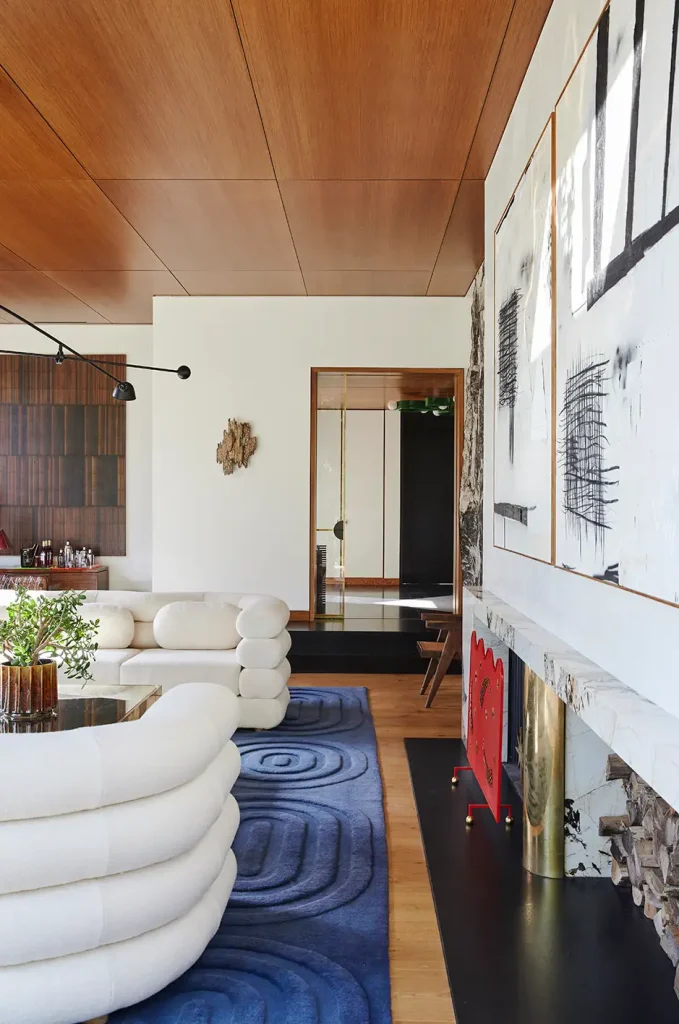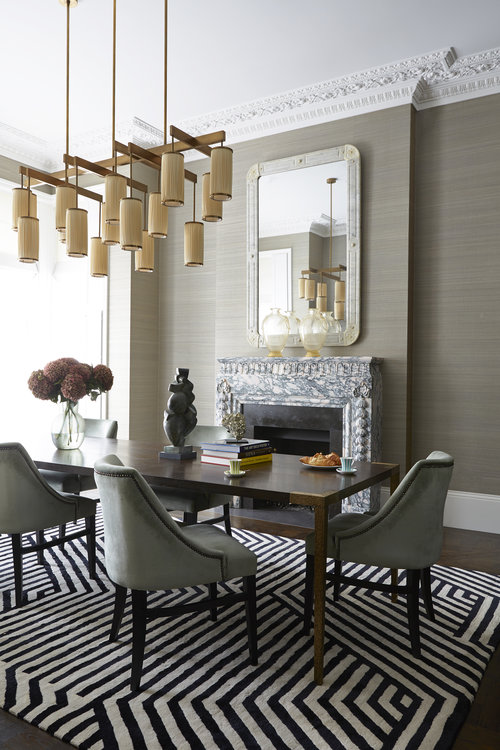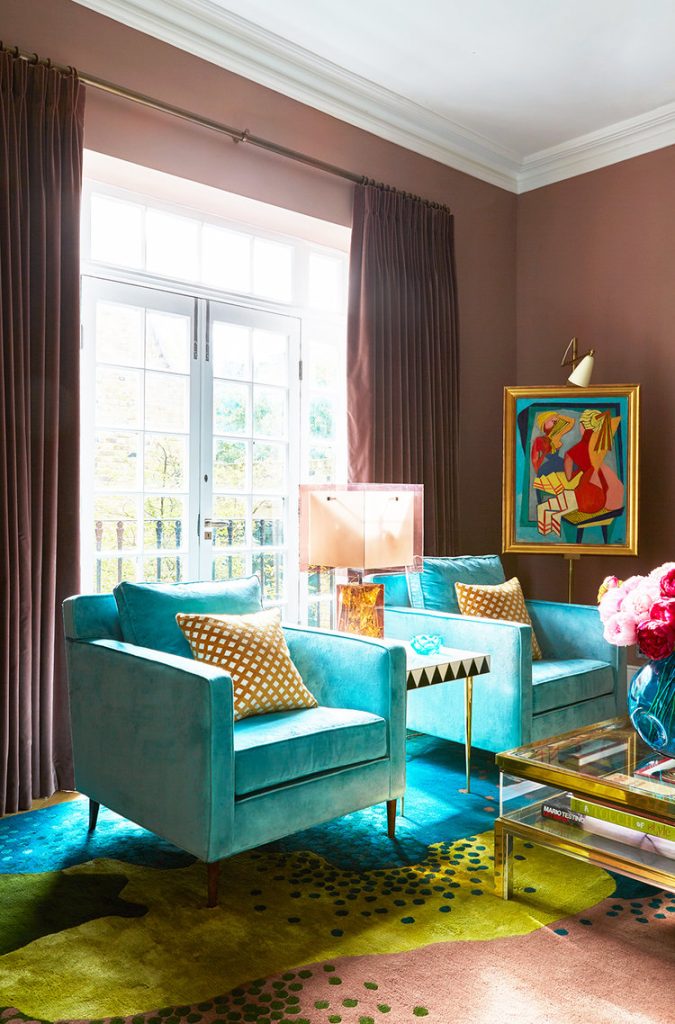 Modern Rug Ideas To Style Your Interior Design Like a Pro!
By incorporating these tips, you can elevate the look and feel of your interior design with modern rug ideas. But remember: there are no set rules, so relax, be creative and HAVE FUN!
Geometric Modern Rug Ideas:
Geometric shapes and patterns can add boldness, vibrancy and layout to any interior design, regardless of the division and style of the room! Modern-inspired rugs that emphasize geometric shapes are on the rise and can add an extra layer of glamour to any design, as well as adding a style statement to your space.
TAPIS Shaped #45 has a rectangular layout with an octagonal shape to give a sophisticated boost to your space. A cubist pattern inspired by Pablo Picasso proves that rugs can be more than rugs, they can be a piece of art!  Also part of the Shaped Collection, TAPIS #022 is perfect for an irreverent interior look, from the floor to the walls. To complete the geometric modern rug ideas, TAPIS Retro #019 is a retro rug with a rectangular shape and timeless colors. Inspired by architectural lines, this geometric rug makes a statement in any living space!
Colored Modern Rug Ideas:
Colorful rugs always change the mood of any space, so we couldn't leave them out in this list of modern rug ideas! If you have a neutral or monochromatic color scheme, choose a modern rug with contrasting colors to add visual interest and depth to the space. But remember: monochromatic doesn't have to mean a solid, boring color! Be bold and creative.
With vibrant aesthetics and whimsical hues, TAPIS Shaped #059 is a modern rug with irregular shape part of a collection of trendy rugs with contemporary flair for timeless interiors. Following the same idea, TAPIS Shaped #050 is a green rug with a rectangular shape and round edges makes a statement in any room. To complete, TAPIS Magenta #16 is a trendy viva magenta rug chosen for the Pantone color of 2023. The bold pinkish-red hue is brave, bright, and extremely beautiful, perfect for an irreverent interior look, from the floor to the walls.
Neutral Modern Rug Ideas:
If you are looking for a modern rug that is unique and timeless, a neutral rug may be the right choice. Neutral rugs are versatile and can be used in various rooms for different purposes. They can increase coziness in a bedroom, add visual interest in a living room, and make a statement in an entryway.
TAPIS Essential #003 for example, is a modern rug with a cool shape, selected to complement an interior design that is craving a comfortable element to highlight the room. Made with botanical silk, an eco-friendly material that makes a comfortable and luxurious rug, TAPIS Shaped #017 is a great example of neutral modern rug idea to complete your project. 
To bring to a perfect end, TAPIS Shaped #029 also known as Ray Rug is an avant-garde piece by HOMMÉS Studio and TAPIS Studio. Part of our Shaped Collection that is perfect for an irreverent interior look, from the floor to the walls.
Regardless of the type of the rug you choose, remember to consider the size and shape of your space. Investing in a modern rug is an easy and effective way to renovate a room.
TAPIS Studio has a wide variety of styles, patterns, and materials available. Check out the modern rugs page and you are sure to find a design that meets your project needs!