Explore this delicate nursery design inspired by a maritime vibe, and discover the psychological benefits of the style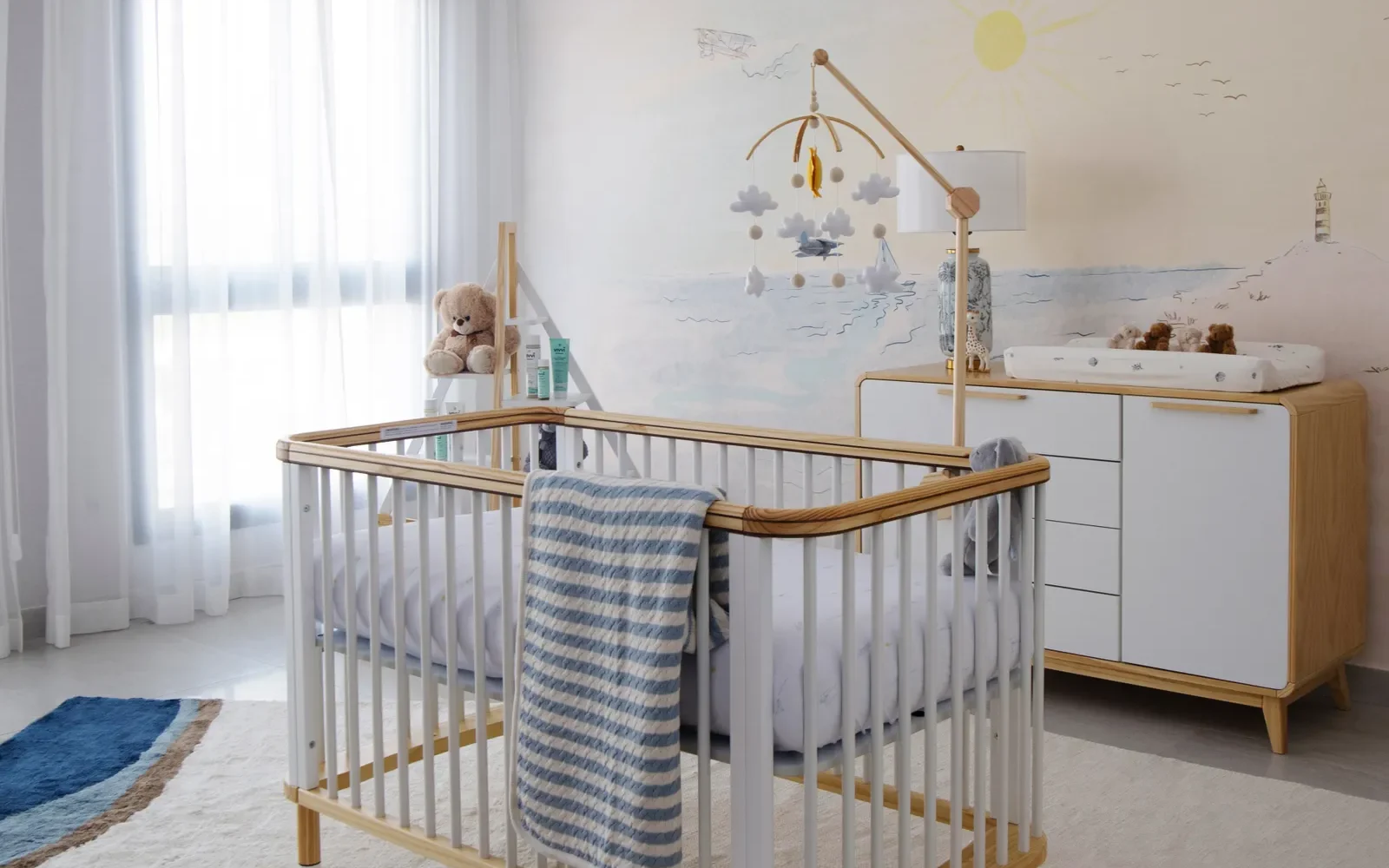 There's a remarkable and all-handmade nursery design inside Lindsay Lohan's and his financier husband, Bader Shammas's, Dubai house.
Lohan was involved in the famous world from a very young age. She is a north american actress, singer, fashion designer, and even an ex-model. The actress started to perform professionally for the first time in 1998 with the movie The Parent Trap when she was just twelve years old. Surprisingly, she was also a Disney star, acting in several Disney movies. However, one of the most iconic movies she's in is definitely Mean Girls.
Even though Lohan was in the spotlight for many early years, she has a relaxed aura and wanted to provide that to her baby boy, Luai. To achieve this, Lindsay collaborated with Nestig to create this beautiful nursery design and produce a small collection of precious products, all motivated by the relaxing atmosphere of the ocean.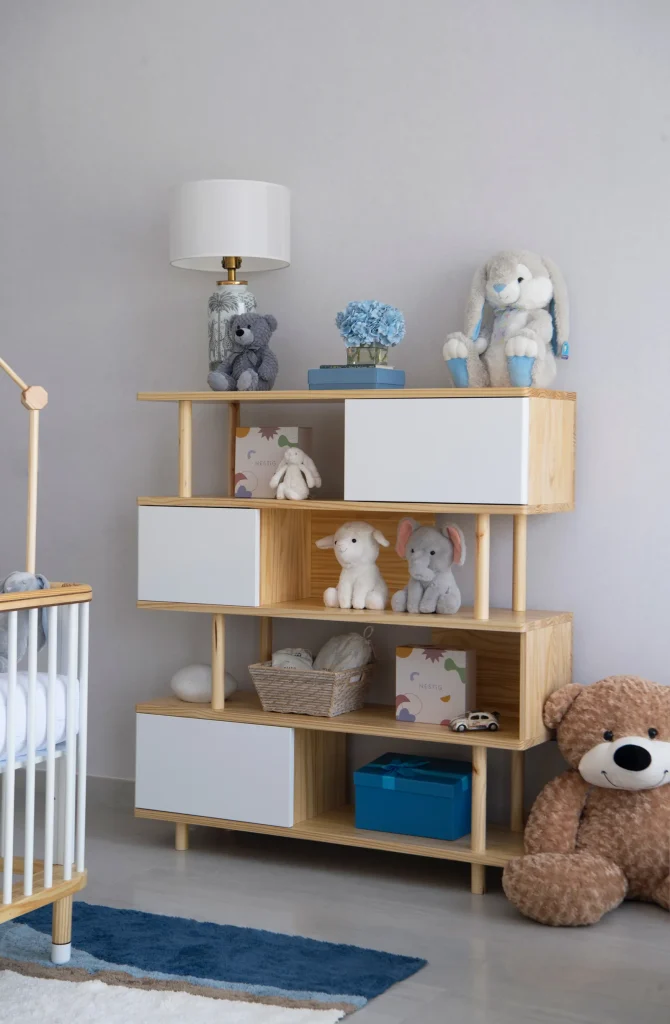 After moving around for many years, Lindsay finally found her way back to her seaside roots, settling down in a villa near the turquoise waters of the Persian Gulf. It's because Lindsay has origins close to the ocean that she feels so comfortable near the sea, and it was precisely that feeling that the actress wanted to provide and share with her son.
According to Nestig's co-creator Sara Adam Slywka, brand new mom as well, what amazed her the most was how similar she and Lindsay were when it came to their desired nursery. Even though they followed distinct design inspirations, they both wished to have an enjoyable nursery design with adorable items they could share with their loved ones.
Apart from being cute, this nursery design it's also highly functional and safe, visible in the rounded corners of the furniture. When it comes to the wallpaper, it smartly mixes classic elements, like the sailboat and the plane, but of course, it has a unique feature, the almost-rainbow watercolor illusion that exhales a perky feeling. Beyond being a relaxing and happy wallpaper, this mural also has a considerable development effect. These design details can bestow visual stimulation for babies, kids, and sometimes even parents. The wall illustrations can boost children's imagination and creativity and impact an advanced foundation for colors, figures, and nature.
Despite these benefits, it was through this mural that the designer made this nursery design feel warm and cozy. To its advantage, the walls are also full of details that can help the baby and Lindsay develop an even deeper connection by pointing out the elements and explaining them, for instance.
To add pops of blue to the nursery design, the designer utilized various soft rugs for the mainly neutral room. Using a neutral color palette, such as the pale yellows, creams, and blues present in the room, induces a serene atmosphere, giving the baby a much better quality of sleep. It was also thanks to the combination of these soft colors and cozy rugs that the designer was able to make the room feel even warmer.
This interesting tour is the perfect example of what a creative and snugging kid's space should be like. Safety, comfort, calmness, and stimulus for the imagination should always be prioritized through colors, for example.
A kid's bedroom and their rugs should be funny with utmost comfort and safety. Aiming to achieve the best safe space for any child, TAPIS Studio created the best kid's collection. The rugs are made of wool, where a hypoallergenic fiber that's comfortable to play on and easy to clean is used. Additionally, the rugs are colorful yet, add just the perfect playful vibe, maintaining its serenity and motivating children's general learning.