Modern rugs have marvelous designs and colors, making any house room stand out.
Often used by interior design professionals, these pieces are practical, easy to combine and brighten up any room. The truth is that for every type of decoration, a modern rug perfectly suits your taste and personality. Check out our guide with everything you need to know about Modern Rugs!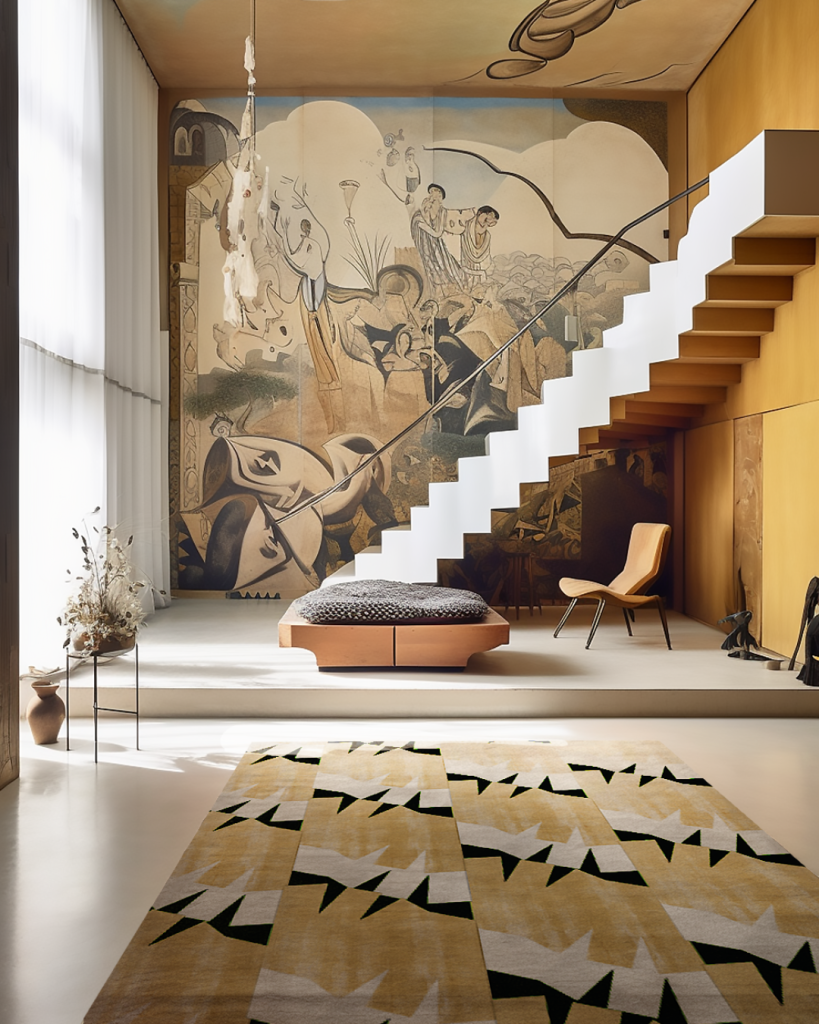 Understanding the Modern Style Decor:
Before entering the world of decorating with modern rugs, one must understand a little more about this artistic movement that also gives its name to the style. Emerging in the 1920s, Modernism originated just after the Art Deco movement and is closely related to the age of machining – especially in the first half of the 20th century.
Inspired by the rupture of aesthetic and social standards of the time, modernism brought a resignification of literature, architecture, design, sculpture, theater, and music, which no longer followed the norms considered outdated to adopt the social and non-standard changes of the time. Inspired by Bauhaus architecture, the modern style uses clean lines, geometric shapes, and natural materials, creating functional spaces with a unique and charming aesthetic.
Main characteristic elements of a Modern Decoration:
A neutral or "natural" color palette
Emphasis on natural light and open spaces
Design with straight lines
Functional choices for furniture, decoration, and accessories
Preference for natural materials such as wood, metal and fibers
What Are The Characteristics Of Modern Rugs?
Modern rugs are like a piece of artwork typical of this style: they take on a daring shape, bold colors, and are free of patterns, easily combined with ample and integrated spaces. Inspired by the Modern movement, items that follow this style bring a differential to any interior design project, since they highlight the main characteristics of the style with a new perspective – bold, but at the same time easy to combine with other references.
Modern rugs unite beauty and functionality as visual references in the composition of a room. Even though one of the keys to the concept of modern decoration is simplicity, one of the main characteristics of these rugs is that their shape must follow usability.
In the dining room and positioned underneath a dinner table, for example, a modern rug helps control the sound of dragging chairs. If the purpose is to unite the living room with another area, modern rugs, in addition to adding glamour, can also easily fulfill this role.
SHAPES: The rugs inspired by the modern style mostly feature pieces with straight and geometric lines, which give these models a unique, bold design. The modern machine-age period reflects a break from traditional patterns as a response to maximalist design, so modern rugs with some bold and dynamic shapes can also be found.
PATTERNS: Modern interior design evokes simplicity so patterns with clean lines are an important attribute. Designs and rugs in this style feature less ornamentation, but no less elegant. Remember, the key to this style is to keep it simple, which is why less can be more.
COLOR PALETTE: As for colors, white, beige, and earth tones dominate interiors decorated with modern rugs. The choice of colors aims to emphasize the natural materials and keep the space simple and clean, also integrating the pieces to the rest of the atmosphere where they are. But remember: bright colors tend to make a room seem more spacious and open!
FABRICS: Affordable, easy to clean, and generally stain-resistant, modern rugs made of synthetic fiber and botanical silk are the most widely used in the construction of irreverent interiors. Modern specifically refers to the design rather than the materials the rug is made with.
Modern x Contemporary Rugs
Although these two styles of decoration share some common characteristics and are commonly used as synonyms when it comes to interior styles "modern" and "contemporary" represent two different things.
Modern Style, as described above, refers to the Modernism art movement that began in the mid-20th century. Thus, modern rugs follow the common aesthetic in the period. At the same time, contemporary does not correspond to any specific period of decoration since it is a style that is considered to be constantly evolving.
In other words, it would be to say that contemporary style highlights what is happening in the present, that it is also a fluid style that and as society evolves. Thus, both styles tend to favor simple, organized spaces with smooth, clean lines and an artistic touch, but contemporary carpet tends to follow more current trends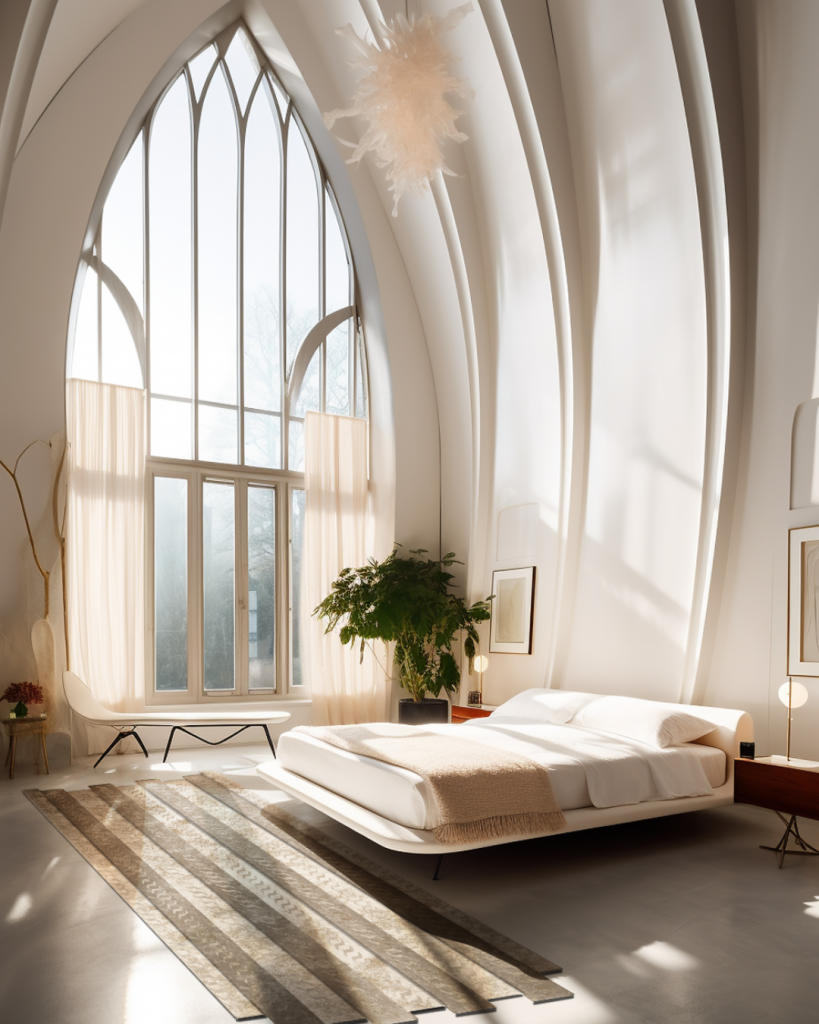 Best Tips To Choose Modern Rugs
Wherever they are placed, modern rugs will make your room cozy and stylish at the same time. Among the models available you can find colorful textile pieces and geometric themes. After knowing everything about carpets, the big question is: how to choose the right modern carpet?
STEP 1 – Measure the available space where you will position your piece. Also taking into consideration the furniture is essential to get the proportion right.
STEP 2 – Think about colors and the contrast effect. Rugs in cool colors enhance darker furniture and tend to leave the room with a calmer atmosphere, while rugs in warm colors favor dynamic environments.
STEP 3 – Choose the most suitable material! If it is an indoor rug, prefer softer and lighter textures. If the idea is to place a modern rug outdoors, consider choosing materials that can withstand exposure to humidity and heat without damaging the aesthetics and functionality of the product.
STEP 4 – Check out TAPIS Studio's complete collection of modern rugs to complete striking interiors! There are different shapes, colors, and patterns that will make you fall in love with every detail.