Modern area rugs are versatile, easy to combine and brighten up any room. Discover how to style your decor and be surprised by the results!
Combining modern area rugs in interior decoration can add texture, color, and pattern to a space while anchoring furniture and defining areas within an open floor plan. Here are some tips for successfully incorporating modern area rugs into your interior design scheme: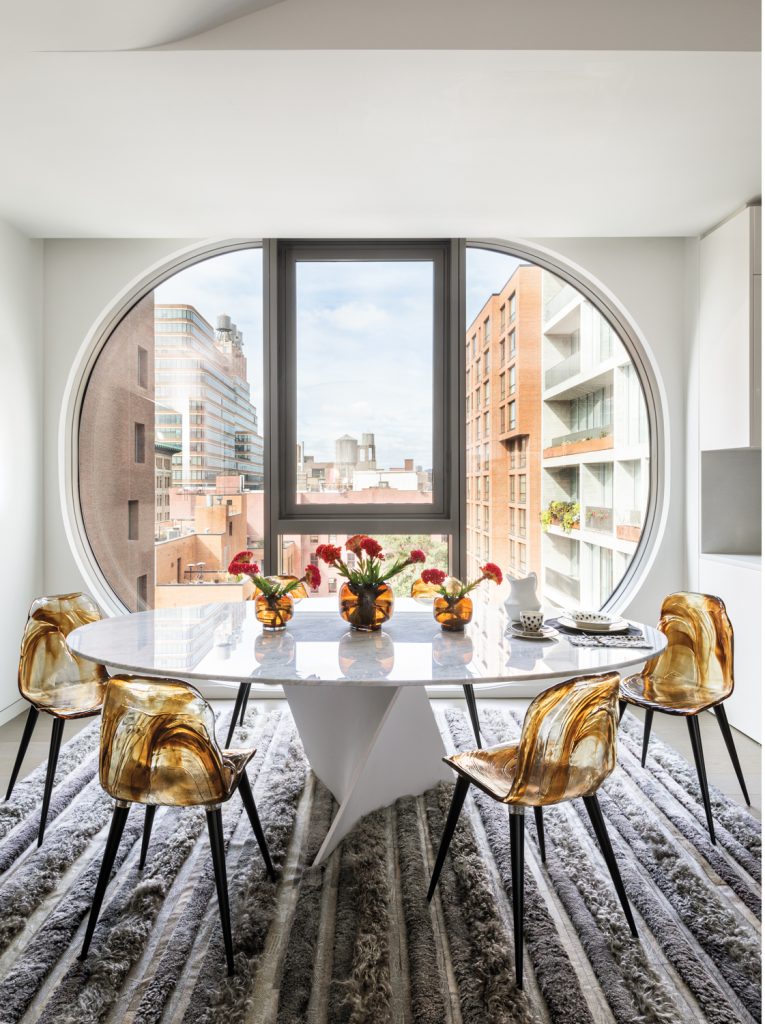 Moderns Area Rugs are versatile and stylish home decor items that can add texture, color, and warmth to any room. They come in a variety of sizes, materials, and designs, making it easy to find the perfect rug for your home. In this article, we will explore the different ways to use rugs in decoration to add character and sophistication to your home.
Elements of Modern Area Rugs:
Modern rugs are like a piece of artwork typical of this style: they take on a daring shape, bold colors, and are free of patterns, easily combined with ample and integrated spaces. We have made a summary of the main characteristics that make up modern area rugs:
SHAPES: Straight and geometric lines
PATTERNS: As the interiors, patterns with clean lines are an important attribute
COLOR PALETTE: Usually white, beige, and earth tones dominate. Strong colors, however, have been a trend in modern interiors.
FABRIC: Affordable, easy to clean, and generally stain-resistant, like synthetic fiber and botanical silk.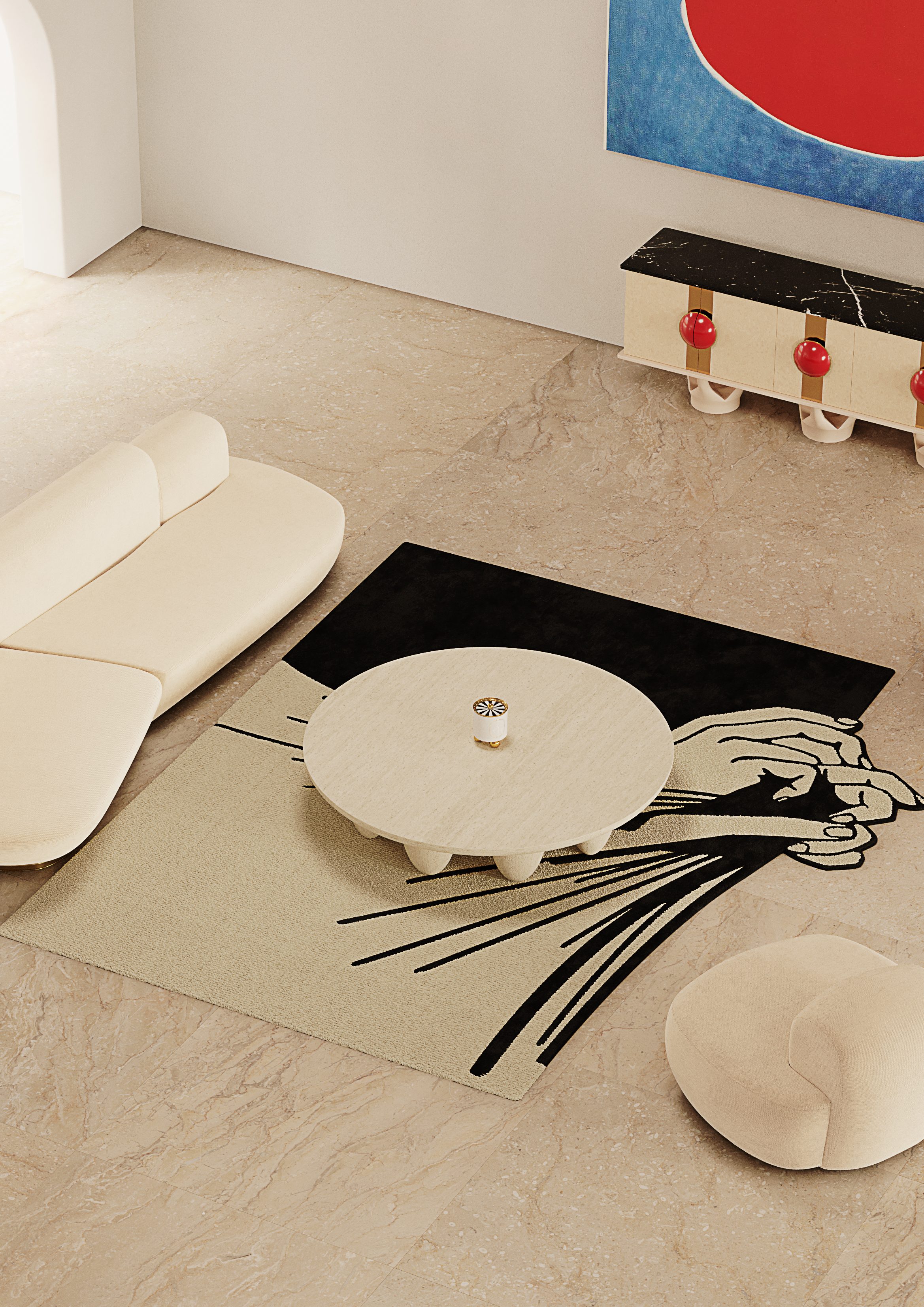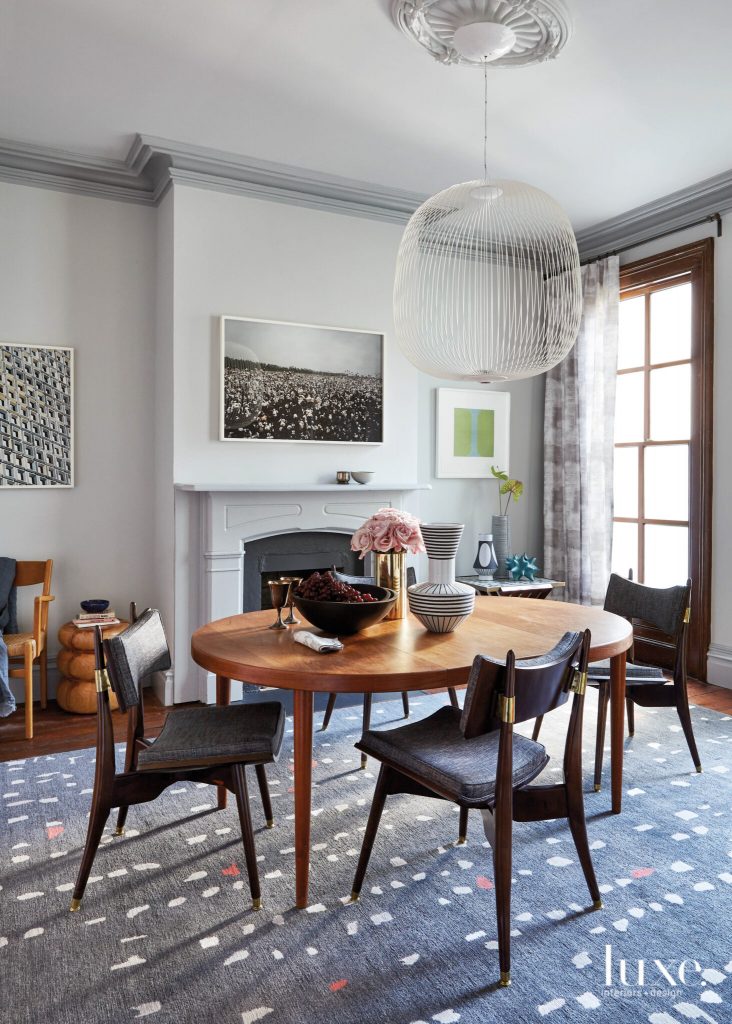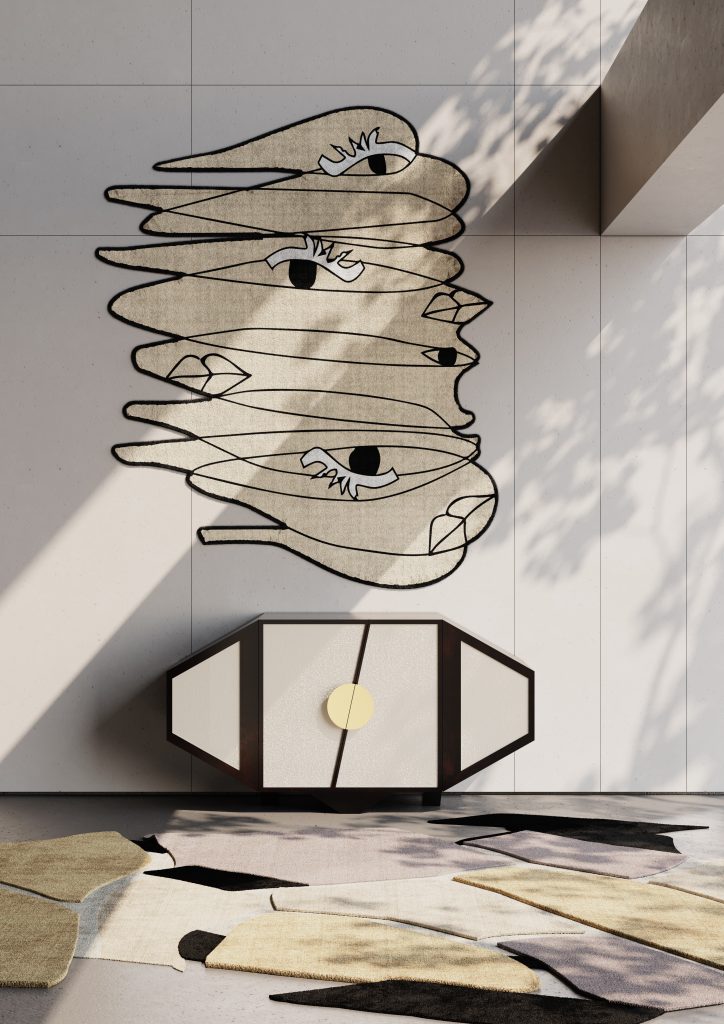 Tips When Decorating With Modern Area Rugs:
1- CHOOSE THE ROOM'S PALETTE: Choose a modern rug that complements the room's existing colors or can serve as an accent. Consider the walls, furniture, and other pieces when selecting a rug color.
2 – CONSIDER PATTERN AND TEXTURE: Modern area rugs can make a statement with their pattern or texture. Opt for a model with a bold pattern to add interest to a neutral space, or select a textured rug for added dimension.
3 – LAYERING: One thing about rugs is that there are many options – with different colors, textures, and shapes. So why not combine different forms when layering a rug? Layering modern area rugs can add depth and interest to a space, making your home fashionable and unique. Consider using smaller rugs on top of a larger ones to create a striking look.
4 – ALIGN FURNITURE WITH EDGES: When placing furniture on the rug, try to align the furniture with the rug's edges. This will help create a cohesive look and ensure that the rug's design is not interrupted.
5 – MIX AND MATCH STYLES: Mixing and matching rug styles can create a unique and eclectic look. Consider pairing modern area rugs with traditional or bohemian ones or mixing multiple patterns in the same space. To create an authentic atmosphere, you can also pair it with vintage or unique furniture and decor items.
6 – DEFINE OPEN SPACES: In open floor plans, modern area rugs can be used to help you separate spaces and create "visual boundaries". You can add large pieces to distinguish the dining area from the living room, for example, or incorporate modern areas rug into your design to help tie the space together. When selecting a carpet, consider its size, pattern, texture, and how it complements the room's existing color palette.
7 – WALL HANGING: Another unique way to use modern area rugs in decoration is as a wall hanging. The practice is becoming increasingly popular as an alternative to traditional wall art. Placing a beautiful rug on the wall adds texture and color to a room and can be used to create a focal point or to simply add interest to your guests.
Modern Area Rugs in Different Interior Styles:
Mixing and matching rug styles with modern interiors can be achieved by following a few key principles, like choosing a rug color that complements or contrasts, choosing the right pattern, and selecting a rug with a geometric or abstract pattern to complement the overall aesthetic. Check out some suggestions on how to incorporate modern area rugs into different interior styles:
ART DECO | VINTAGE
A good idea for incorporating modern area rugs into vintage settings is to mix art deco and modern styles adding depth and boldness to a room. Choose a rug with a geometric pattern or art deco color palette to create a unique look.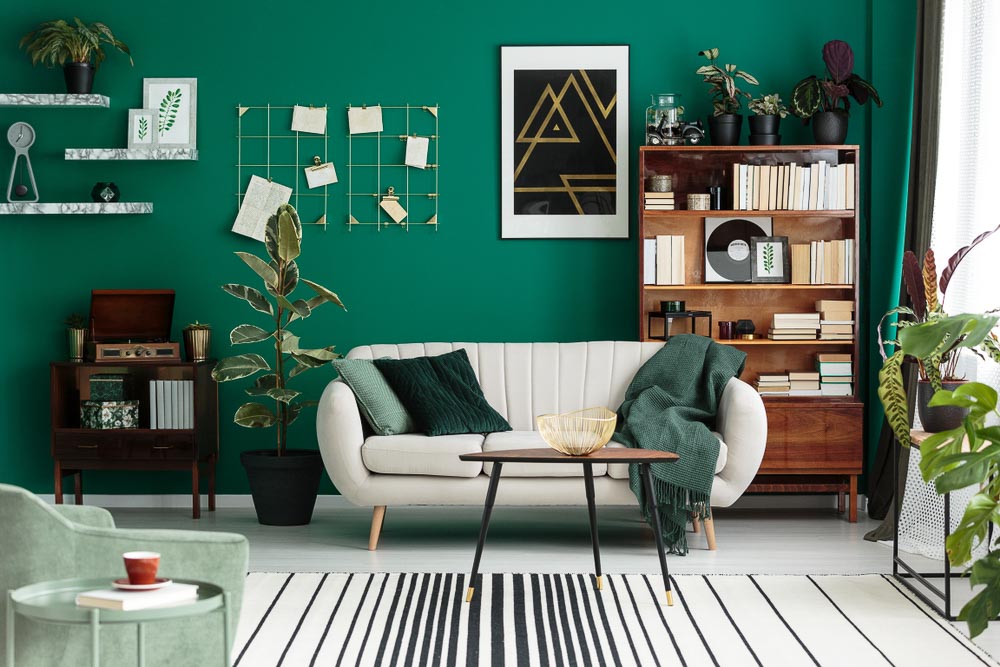 ABSTRACT | CONTEMPORARY
Decorating with abstract decor is one of today's top home interior trends, as they are considered "contemporary works of art" adding style and personality to any space. To incorporate modern area rugs into these ambients you can choose a model more free form, colors, and patterns.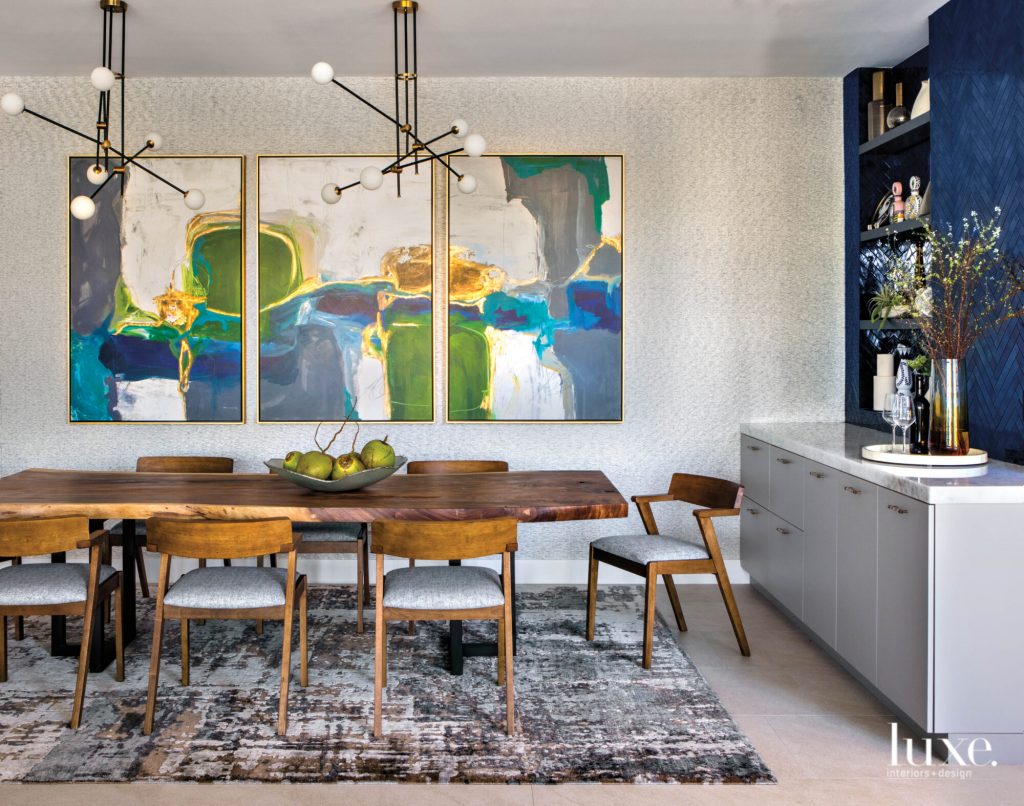 MID CENTURY MODERN
This is perhaps the easiest style to combine with modern area rugs, considering that the Mid Century style itself has many Modern references. In Mid-Century Modern interiors, there is an intention to bring nature inside – with more plants and color palettes inspired by nature. You can experiment with earthy hues and natural materials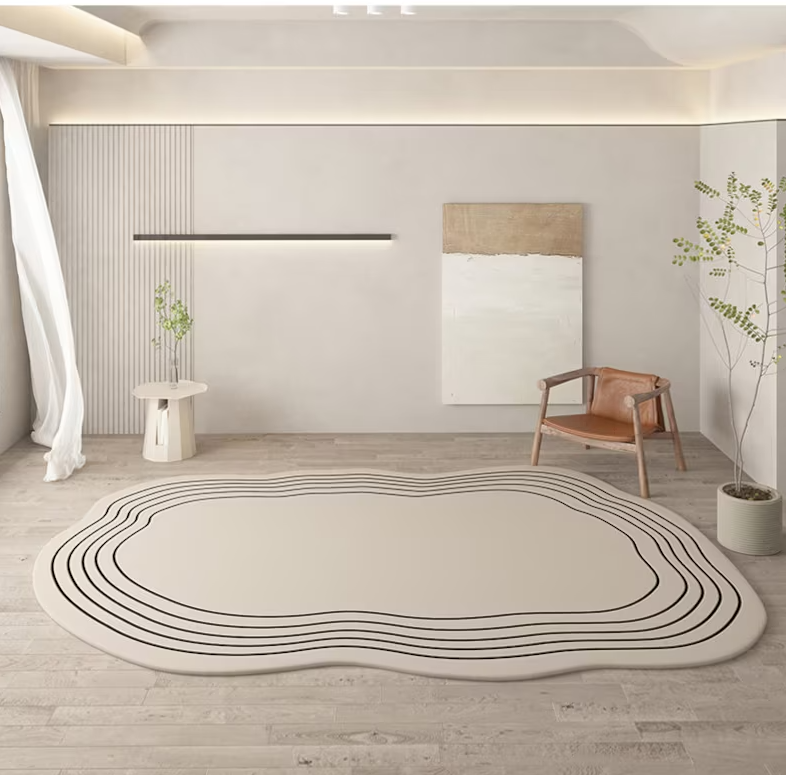 By following these principles, you can create a stylish and cohesive look that seamlessly integrates different modern area rugs with interior design. Check out all the models available on TAPIS Studio produtcts and enjoy!