A rug is the best option for a luxurious and comfortable home design. In this guide, you will discover how to choose a rug color and make your layout looks incredible!
We always say that a rug is the best friend of a stylish home, but finding the perfect piece that covers all your layout needs can seem challenging. The process of picking the perfect piece goes from selecting size, style, and colors – and it can be simple with the right tips, and that is why we are here: to help you to find the rug that meets all your needs.
This complete rug guide gathers everything you need to choose the perfect area rug color. We will explore the color wheel, which will help you to make the best color combinations, discover more about color psychology, to assist you in understanding the feelings behind the hues, and finish the guide with the best tips on how to choose a rug color and incredible ideas with different area rug colors.
So let´s discover how to choose a rug color to make your project look incredible? Scroll down to find all the information that you need.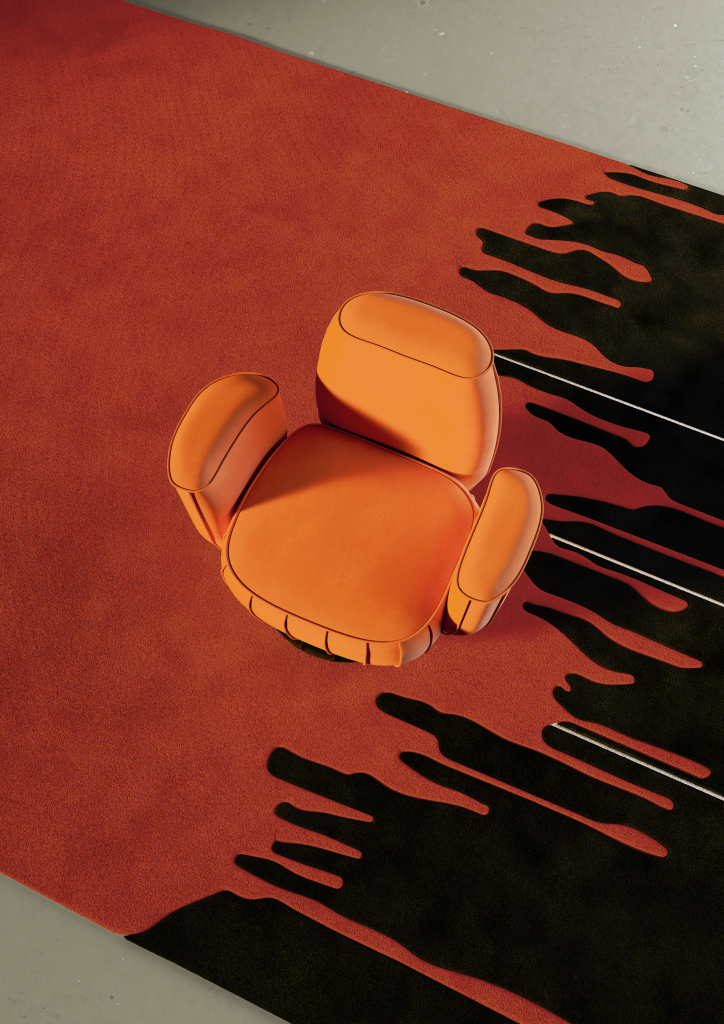 All About Colors!
Two essential subjects are always present when discussing colors: the color wheel and color psychology. The first helps to understand the best combinations, and the second allows understanding of how each shade can impact different feelings and emotions.
Color Wheel
The color wheel is a diagram that represents the associations between colors. It´s established on a circle showing the spectrum colors related to the primary, secondary, and tertiary combinations. This concept was created by Isaac Newton in 1966 and is still a necessary tool for everyone that wants to identify which colors to mix or to choose what colors go well together.
From the color wheel, it´s easy to create combinations according to color harmony, which we highlight six commons combinations:
Complementary: created by opposite colors on the color wheel.
Monochromatic: created by different values of the same color.
Analogous: created by adjacent colors on the color wheel.
Split complements: created using one color and its complement's two adjacent tertiary colors.
Triadic: created with evenly spaced colors on the color wheel.
Tetradic: created by the complementary pairs.
And why are we talking about the color wheel in this rug guide? It´s not just because we are talking about colors – but especially because understanding the color wheel will give the best clues when selecting different colors for an area rug or selecting a specific rug to match existing decor.
Color Psychology
Now we head to the part of our rug guide focused on emotions and feelings! For that, it´s time to talk about Color Psychology, which you may already be familiar with, but is essential when selecting the perfect area rug color.
Color psychology is the study between colors and human behavior. According to that study, colors can affect how people see things and feel – for color psychology; each shade has a different perception of emotions, which is why understanding it is so important when choosing an area rug color.
There are many colors in our kaleidoscope world, and each one evokes a different feeling, but to help you to select the area rug color that best matches your project needs, we will point out four main colors schemes:
Blue | Green: From the cool colors pallet, blue and green can help to emanate peaceful and calm vibes; green is associated with nature, while blue seems as a sign of stability;
Creams | White: two neutral colors that can add warmth and comfort; these shades encourage new ideas and are related to sophistication and elegance;
Red | Pinks: are colors related to love. However, while red represents passion, pink stands for tenderness.
Mustard | Orange: Two warm hues that can energize and stimulates the mind and body; they are also excellent color to give an extra dose of comfort.
Understanding the sensations that each shade evokes will help you to select the area rug color that can provide the necessary feelings for your project. You can use color psychology to boost your layout with the best sentiments and make it perfect!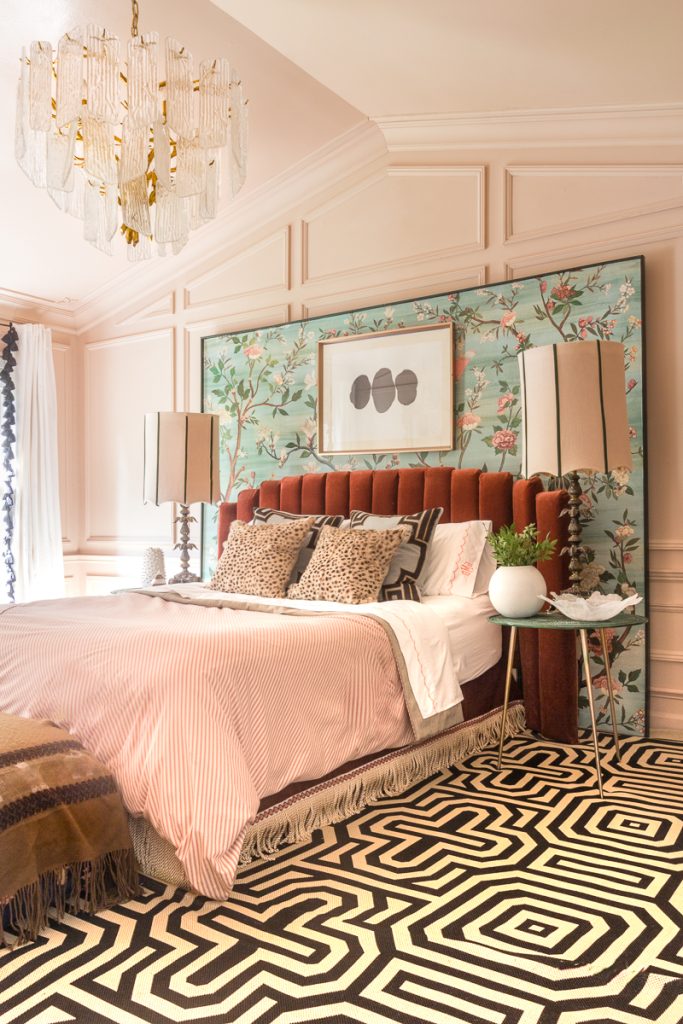 How to Choose a Rug Color? 5 Tips for You
Now that you are almost a color expert, we can head to the section of this rug guide where we share some basic tips on how to choose a rug color to match all your project needs; check it out:
1- Start the design with the rug!
Our first tip is to start the design with the rug, and we know that most of the time, the rug is the last addition to a room, but choosing the rug first will help you to activate a flawless layout and simplify some design choices. Let us explain; if you start your layout with the rug, you can select the room color based on the rug and have amazing clues to the furniture and accessories to complement your decoration.
2- Use the color wheel as your ally!
Do you remember that the color wheel is an excellent tool for discovering the best color combinations? So, make the color wheel your best ally when deciding your area rug color; you can use the instrument not just to find the rug that best combines with the rest of your layout but also to decide on amazing rug colors combination to increase your piece with boldness and beauty.
3- Clarify the rug's role in your layout!
Another essential clue to finding the best area rug color for your interior design project is to clarify the role that piece will have in your layout. Is it going to be the room's central focus or a complement to give more coziness; it´s really important to have it clear in your mind because if the rug will is the star piece of your design, you can go bold. On the other hand, if it has a secondary role, it´s better to choose neutral colors to complement the existing room's configuration.
4- Define the room´s vibe
From the color psychology, we can understand the feelings associated with each hue – and that is why we highlight the importance of defining the room´s vibe before selecting the perfect area rug color to match your project. Knowing the feeling that you want or need to be active in the project – will help you to select the color that better cover this needs. For that, use color psychology as your best friend!
5- Consider the room´s uses
The perfect area rug color also needs to go to the encounter of the room's needs. Suppose that you are going to design a family room where there are kids or pets; maybe white isn't going to be your best color option. The point here is; to think about the uses the rug will have to find a color that can match these uses and avoid future problems.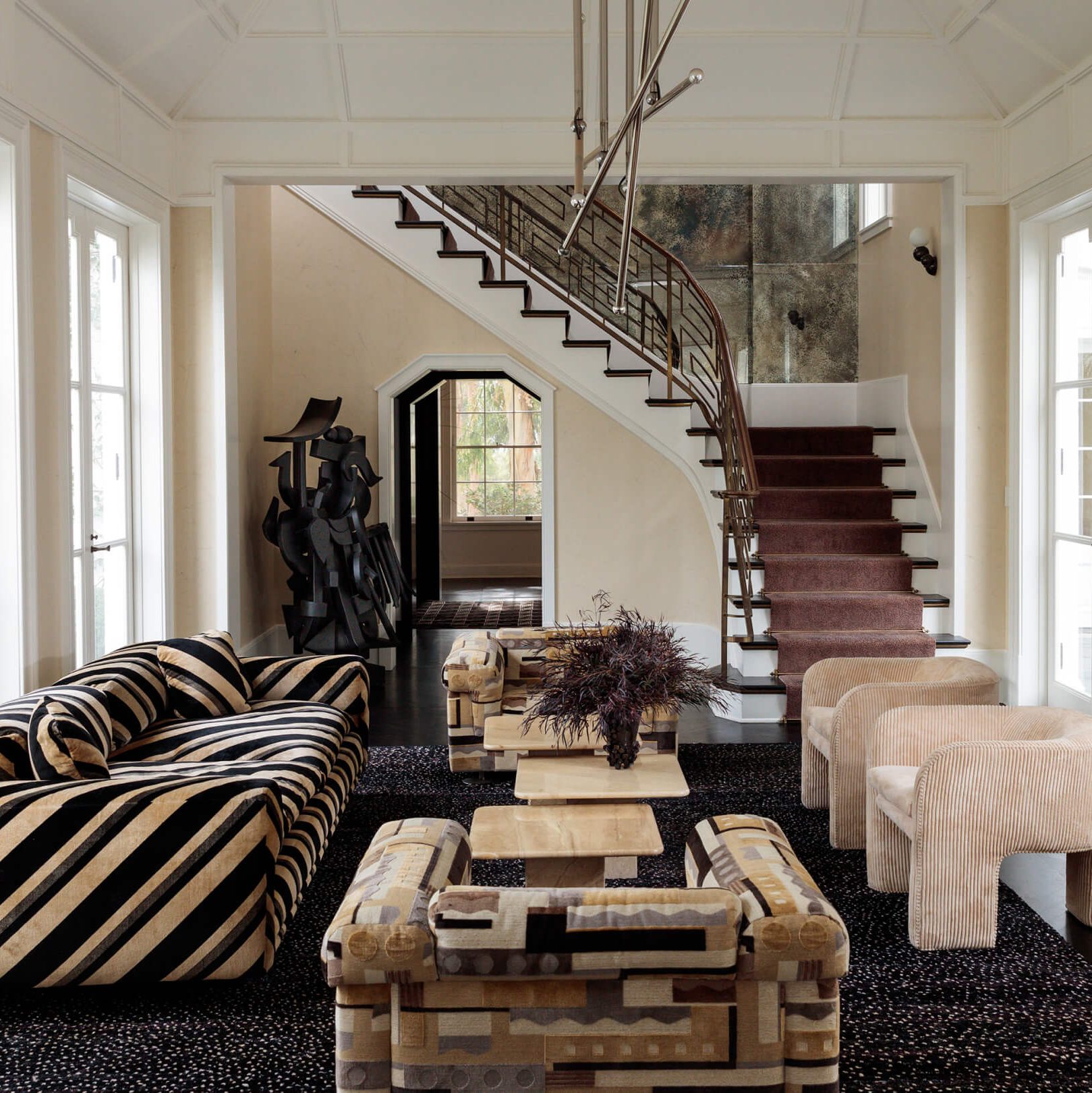 These five tips on choosing a rug color for your project can be used together, so make them your allies when looking for the piece that will make your layout more comfortable and stylish and that goes to the encounter of your needs. But we still have more to share on this complete rug color guide, so scroll down to discover some area rug color ideas!
Area Rug Color Ideas
It´s time to finish this rug guide in the way that we love: with area rug ideas to clarify everything we shared along this content. We selected four colors palette to inspire you; take a look at how we would use each of these combinations.
Blue & Green:
One of the best uses of cool colors is in small spaces, where they can help make the area look bigger, and that is why for our first idea, we selected our TAPIS Shaped #48 and placed it on an entrance; to amplify the space and give a fresh and exciting look.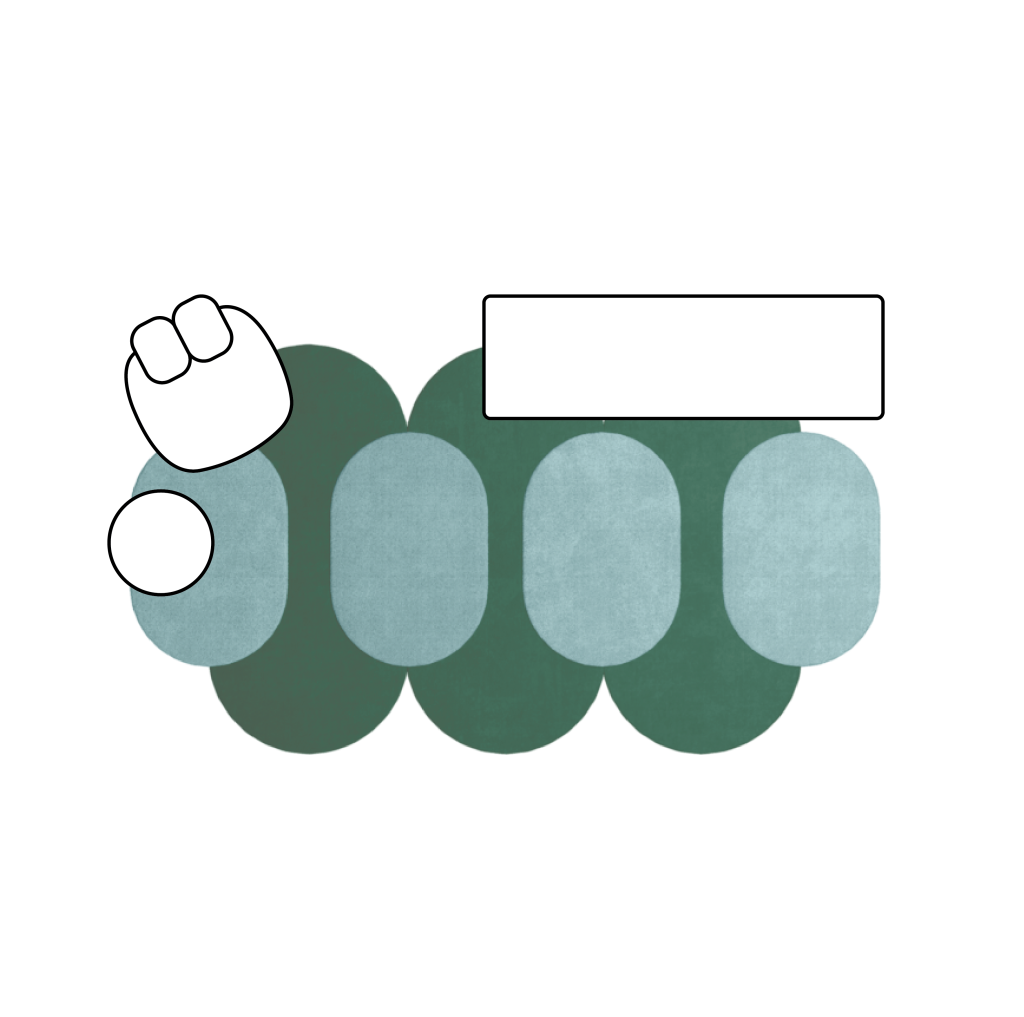 Cream & White
Pastel hues are excellent for giving calm and tranquil vibes, which makes this color scheme perfect for spaces where these are feeling as required. As the bedroom is known for being one space where people rest after a long day, we chose this palette to improve the feeling that this room needs. As you can see below, our TAPIS Pastel. #05 is a flawless addition to this sanctuary room.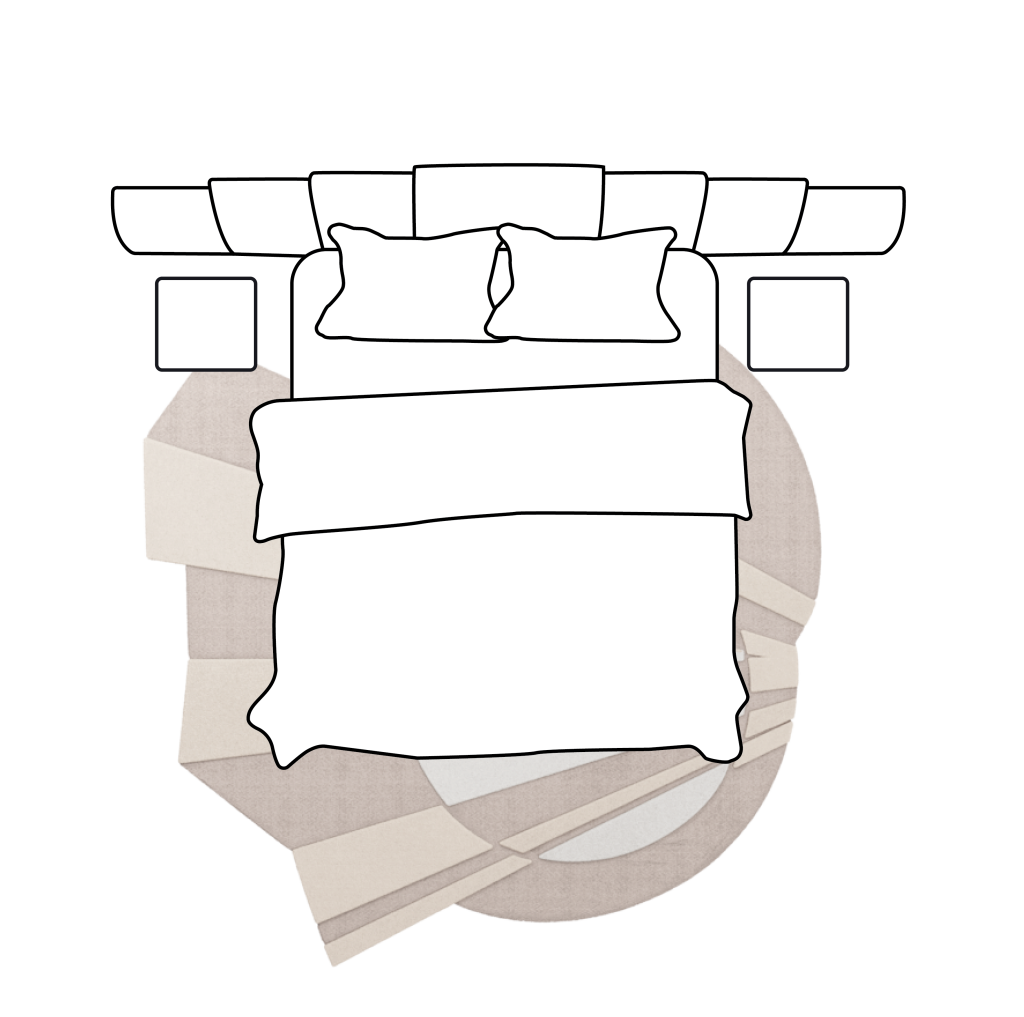 Red & Pink
Red and pink are both hues related to love and tenderness – for this color combination, we highlight our TAPIS Magenta #05, which combines soft pinks and bold reds, which can work as a central piece for any living room that aims to be bold but also fun.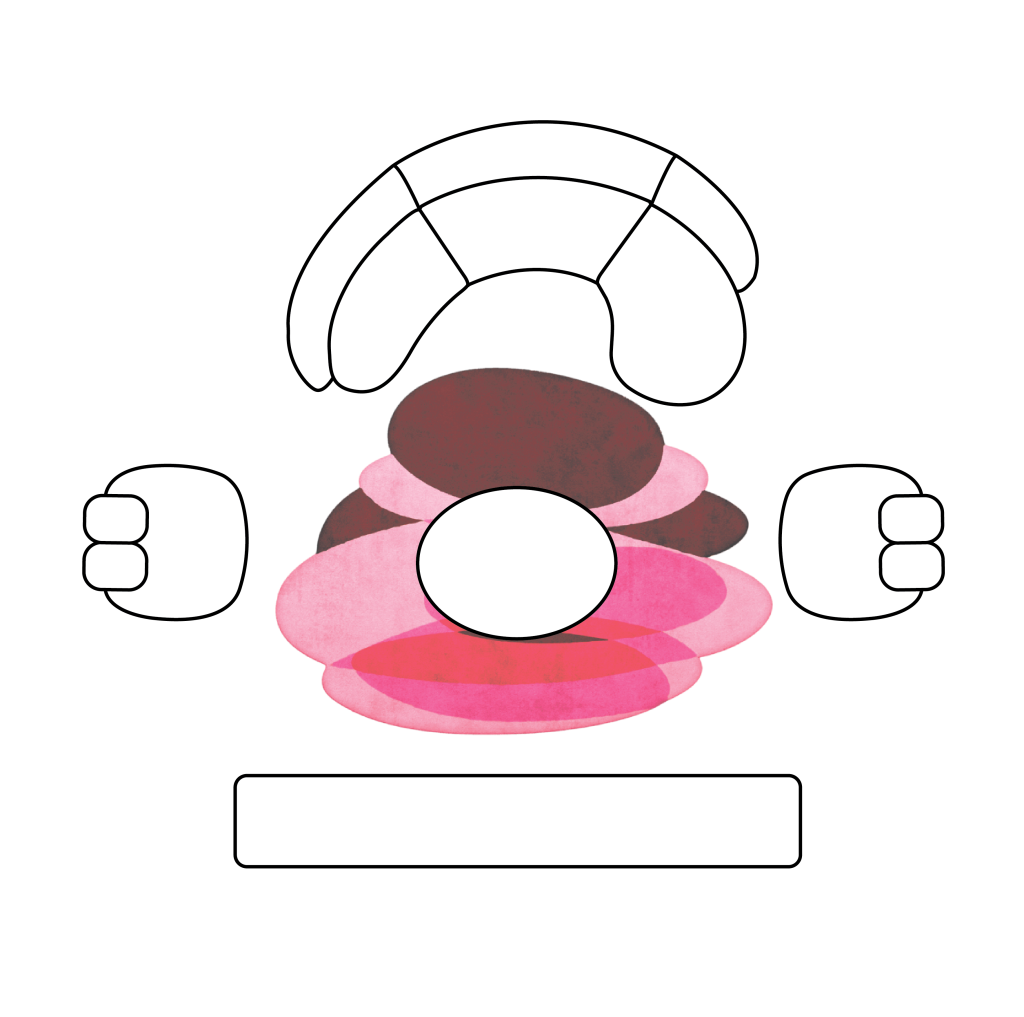 Mustard & Orange
Finally, we have our last area rug color combination, mustard, and orange, two warm hues that can energize and stimulate the body and mind; we placed our TAPIS Menízia #05 under the dining table to give a hint that energy and coziness that the best gatherings needs.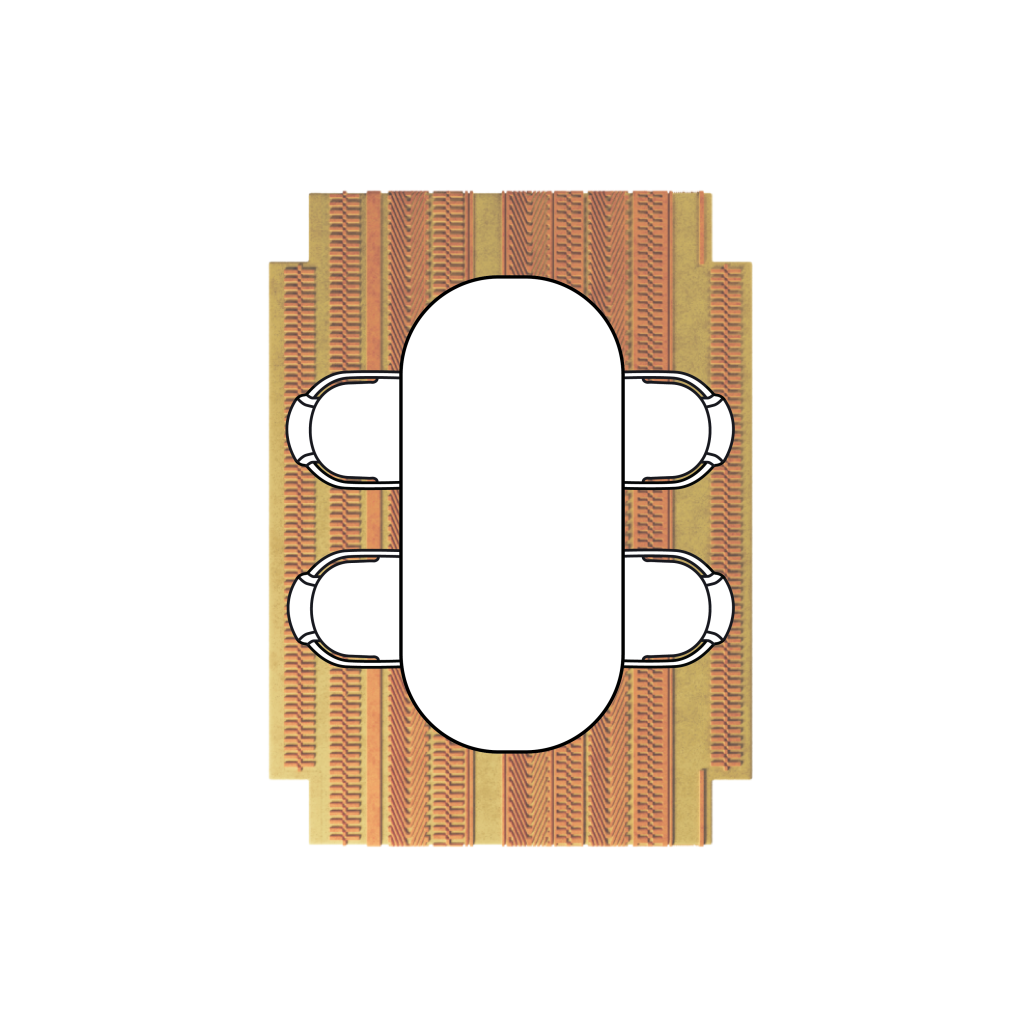 The best area rug color is the one that will meet your room needs, and for that is important to ally the aesthetic with the room´s requirements. In this rug guide, we explored how to use the colors in our favor to find the piece that better suits our layout; we also discovered useful tips to simplify the choosing process and get inspired with ideas for different home divisions.
Now, you have everything you need to choose an area rug color to create an exquisite home design; there is only one thing remaining: the perfect rug, so start by checking some colorful rug ideas.