2023 promises some incredible trendy rugs. From irregular shapes to retro flair, many fantastic tendencies are coming; discover how to combine them in different room divisions and update your project with incredible rugs.
A new year is about to start, and with it, we are already beginning to discover the fantastic trends that promise to be in vogue in interiors worldwide. Following the atypical times from the last years, 2023 vows to be a daring year – with bold tendencies and maximalist interiors. But even though we are aiming for more, there is still space for minimalist trends and soft colors; the trends for 2023 are all about making every home more comfortable and bold, turning the dream home into a reality.
If 2023 is the year to create the dream home, aiming for comfort and bold interiors, there is a piece that can be missing: rugs. And as we could expect, rugs are trending, showing that every room should have a stunning piece to highlight the space. For the next year, some of the trendy rugs will be the ones with irregular shapes, eco-friendly made, and with retro flair.
Many incredible trendy rugs can set the perfect vibe to your interior design project and update it for the following year. In this article, we will talk about trends, but more than that, we will help you to combine trendy rugs in different room divisions and make your layout stand out.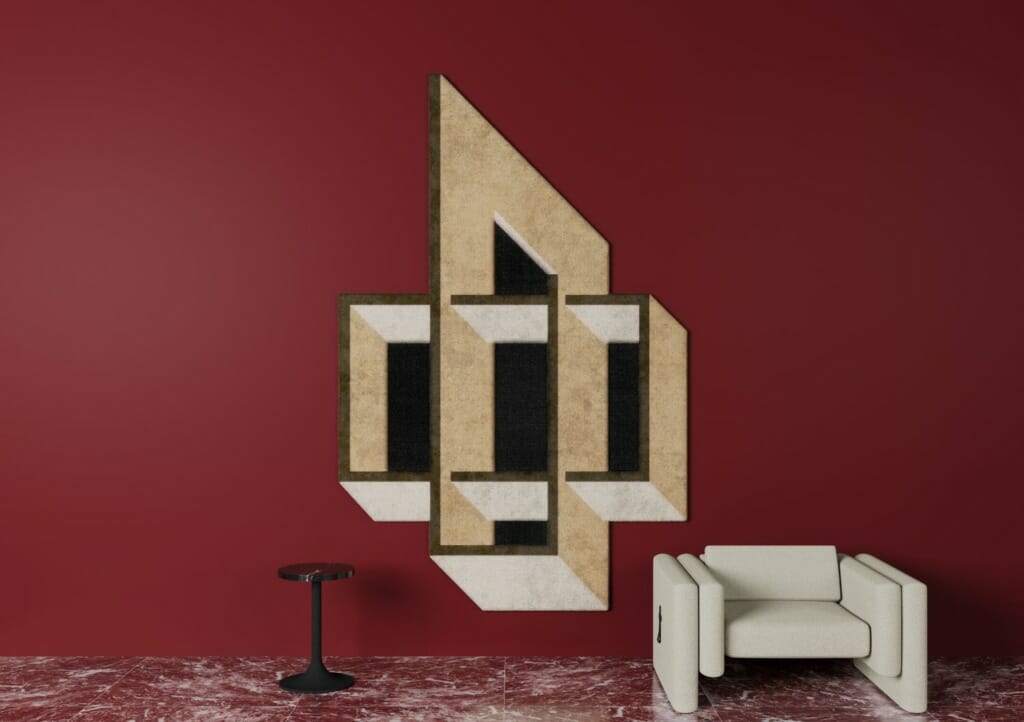 Trendy Rugs in Interiors
In 2023 we can picture more texture, colors, irregular shapes, eco-friendly pieces, and rugs with retro flair highlighting projects worldwide, giving more personality and comfort to where they are placed.
The significant rule for the next year is to go bold wherever it goes. Adding a rug with different surfaces is one way to go a little extra in the interior. Texture promises to be an excellent addition to the interiors – bringing cocooning vibes and fulfilling those with depth and dimensions; this tendency will show that even minimalist interiors can go for more.
The new trends show that the colors will be all around the interiors and won't be different from the rugs. A significant tendency for the next is the color block- combining two or more colors, creating a playful visual composition. The geometric block rugs will make the floor the star of any room by adding the touch of boldness that the new year asks for.
The trendy rugs reveal a concern for the environment, highlighting a home that values the planet's future. Following this, eco-friendly rugs will be even more popular in interior design, demonstrating that it is possible to have environmentally responsible products that can also make any home look more stylish.
Speaking of trendy rugs, in 2023, the playful vibe promises to take over the home spaces. Rugs full of color, texture, and bold shapes will be the star of any trendy interior. Pieces that don't look like an average throw rug are probably, the most significant rug trend for the next year, where we can highlight the retro rugs and their stunning aesthetic that combines geometric lines, distinctive shapes, and a mix of colors.
As we can see, there are many incredible and different rugs trendy for the upcoming year; we will continue talking about trends but now focus on helping you to bring these tendencies to your interior design project. Keep scrolling for rugs trendy ideas.
Trendy Rugs in Different Room Divisions
Every home space should have a rug; it helps to increase comfort, boost the aesthetic, and make the area look more stylish, especially if the piece is a trendy rug. As we already highlight, many incredible trendy rugs promise to be the star of any fashionable home. Let´s discover how to implement them in different room divisions.
1. Bedroom
We will start our tips on using trendy rugs with one of the most special room divisions, the bedroom. This home space should be one of the quietest and most comfortable of any home because it is in this space that people rest and recharge after a long day. The bedroom is a refuge from the world's hustle, and the perfect bedroom rug should add an extra dose of comfort and cocooning vibes.
The trendy rugs for this special room are the ones that boost the relaxing and peaceful vibes, such as the ones with more textures that can improve the room, bringing cocooning vibes and fulfilling the room with depth and dimension; besides that, another excellent tendency for this room are layered rugs for an extra dose of comfort.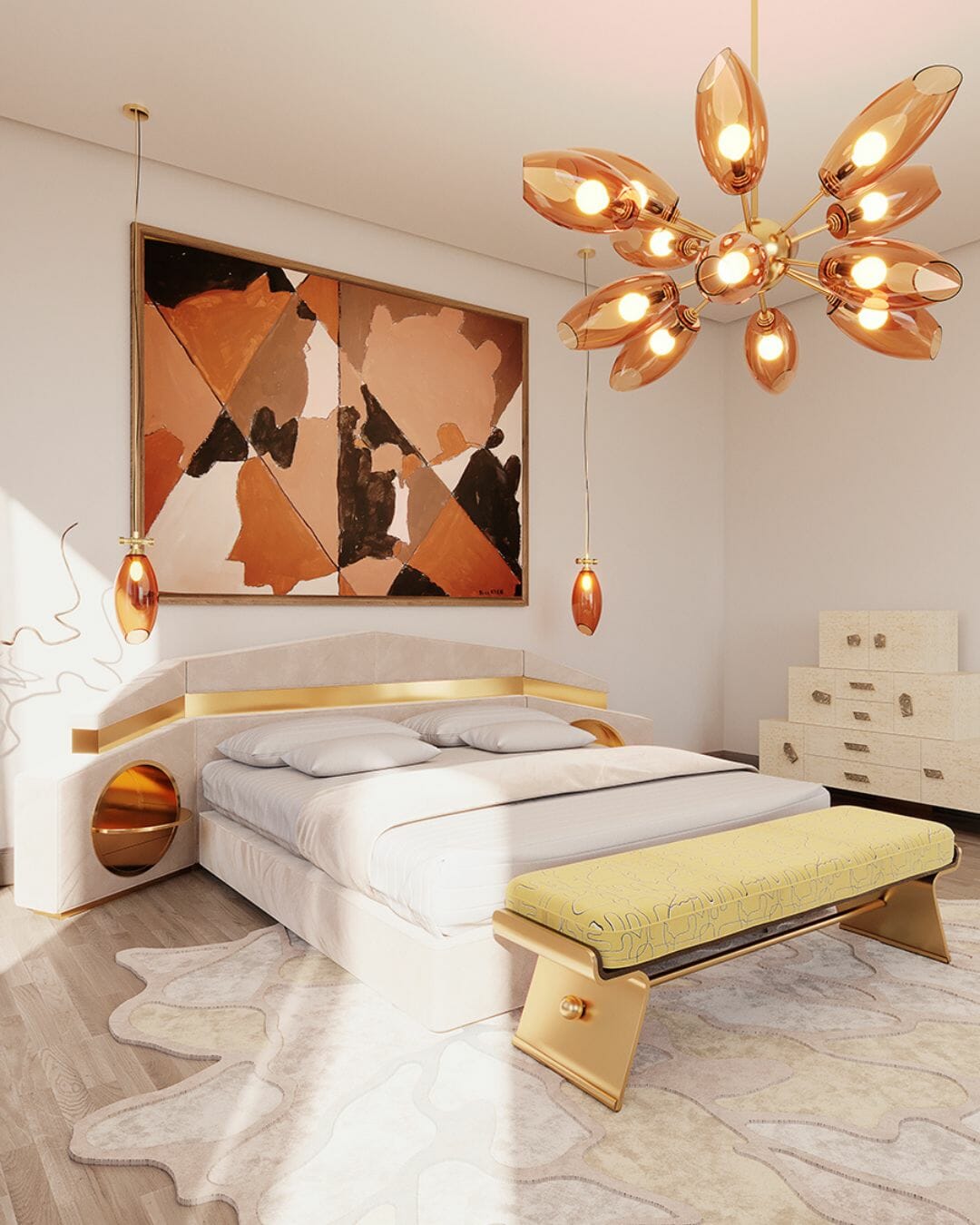 2. Living Room
Do you remember that we said that 2023 is about going bold? The living room can be the perfect space to go for more – here, you can free your imagination and implement different trends and boost the personality of your interior design project. Many tendencies can highlight this space and make your project stand out, from unconventional shapes to rugs on the walls.
3. Entryway
The entryway provides the first glimpse of the home layout. You should pay special attention to details in this space to make an extraordinary impression, as in the living room; here, you can get advanced from the bold tendencies. Some trendy rugs to improve your entryway project are the ones that highlight the color block, the unconventional shapes, and the rugs on the wall, which will add the spirited touch that a home's first impression deserves.
4. Dining Room
The best rugs for dining rooms make you secretly take off your shoes and enjoy a soft texture while savoring a delicious meal. There are many reasons why rugs under the dining table are an excellent addition – from making the room more stylish to practical reasons such as helping to delimit the dining area and protect the floor.
Regarding trendy rugs, eco-friendly pieces made with Econyl can be an excellent choice for this home space because they have high-quality fibers and are also durable, resistant, and easy to clean. Another good addition to this area should be the color block trendy rugs that help to delimit an area.
Many trendy rugs promise to add a stylish and comfortable flair to the interiors around the world in 2023, and one is perfect to boost your interior design project. The trendy rugs can match any room and home style with bold shapes, textures, and eco-friendly materials.
We hope you have enjoyed our trendy rug ideas; be into the trends and discover incredible trendy rugs for your upcoming projects.