In Los Feliz, L.A, Ashley Benson's Contemporary Home was renovated by Nicole Gordon and John Farrace.
There are no secrets for the Pretty Little Liars star Ashley Benson; the actress recently opened the doors to her stunning contemporary home in Los Feliz, Los Angeles, and shared all the gorgeous details that make her place a fusion between playful vibes and vacation-inspired flair. And, of course, we get it for you! Check out this lovely home tour: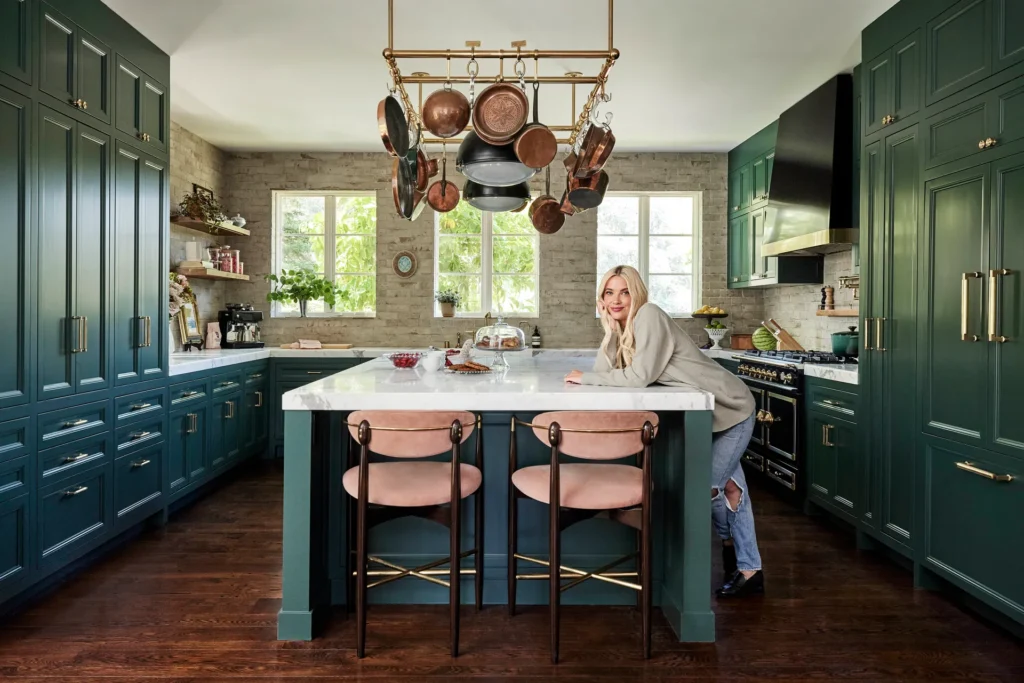 If on the screen, Ashley is best known for her role in the TV series Pretty Little Liars and for holding secrets; in real life, the actress is passionate about travel. When she started to look for a home to call hers, she visited this abode in Los Feliz, Los Angeles, and got to push herself to believe that this could be transformed into the contemporary home of her dreams.
Designed in 1930 by the famous architect Arthur Kelly, who also designed the Playboy Mansion, the home genuinely needed renovation. Since its construction, the space has had two owners – which explains why it was almost in its original shape. This was a good signal for Benson – she felt special about the place and the opportunity to revamp it in her way.
To help her update the space and turn it into the contemporary home of her dreams, Benson got the help of the interior designer Nicole Gordon, a close friend of hers, and the architect John Farrace. The duo of professionals ultimately modernized the residence from the outdoor pool to the inside, creating a genuine contemporary home that shares the personality of the famous star.
A Home That Feels Like a Hotel
Inspired by the outdoor area that, according to the famous star, makes her feel like she is in Barcelona or somewhere in Europe and also by her passion for travel and destinations, Benson decided to bring the best of her favorite hotels to her own home- a way to get the eternal hotel feeling to her every day.
The house, with a history spanning over 90 years, boasted an unconventional layout characterized by stairwells, small rooms, and intriguing nooks and crannies. For Benson, this was a good start for her vision, which involved transforming each room into a unique journey.
Some unconventional room layouts had to be transformed to bring Benson's visionary concept to life. Gordon and Farrace ventured on an extensive renovation, allowing Benson to reimagine each space's potential and create her unique journey that breathed fresh life into the historic property and became an authentic reflection of Benson's distinct style and personality.
The Contemporary Home Reimagined
The renovation breathed a new life into this contemporary home, infusing each room with a unique characteristic. Sometimes tranquil, others bold, Ashley Benson's residence is a true journey into the star preference.
From the charming details, travel inspirations, and personal references, this contemporary home shares a cozy and peaceful vibe that resonates in the whole interior.
In the kitchen, charming pink shades contrast with the forest green – creating an atmosphere where sophistication, boldness, and femininity converge. For Benson, having a spacious kitchen was a priority since she loves to cook and entertain, and the result of this space is just what she dreamed about – a kitchen that makes it feel like recording a movie.
Dark tones and sober choices echo in the dining room, sunroom and laundry room, and powder room, where bold decisions create a space that shares sophistication and, at the same time, that shares a little playful with authentic shades – such as the patterned wallpaper in the powder room and the green-tones chairs in the dining room.
But for sure, the boldest choice of the home was in the laundry room, which is covered with a wallpaper pattern with astronauts, which shows the commitment of Ashley and her talented team, who take for real the desire to create a unique journey in each room.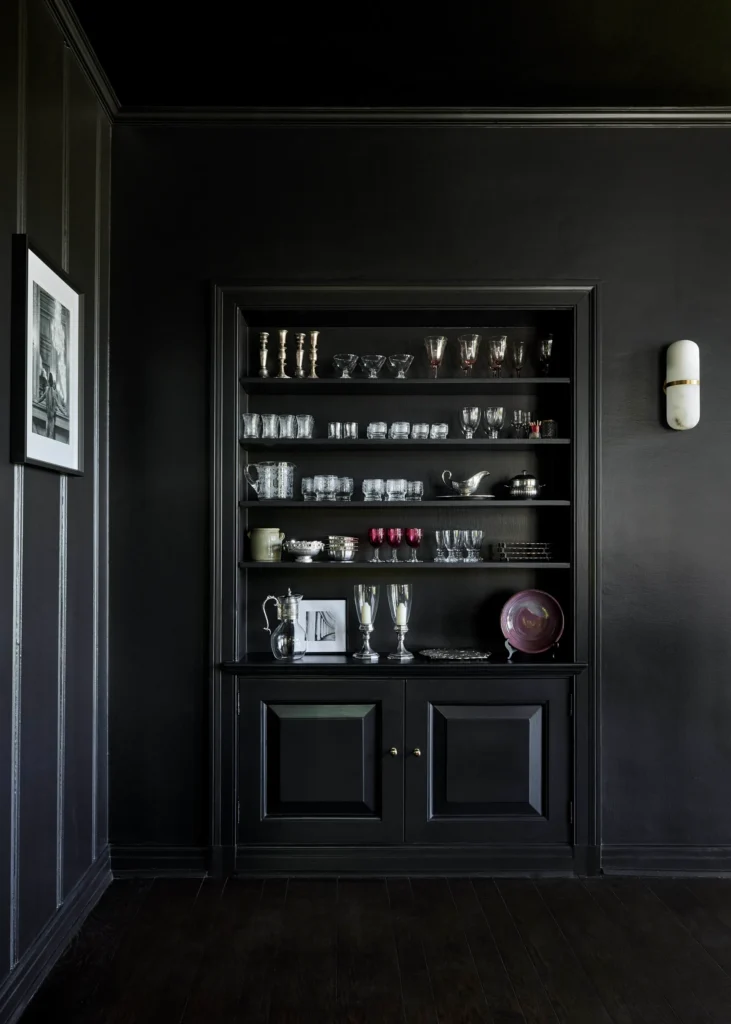 From bold and charming accents, the originality and Ashley's personality are seen in each home division. In the primary bedroom, warm tones and hotel room inspirations help create a cozy atmosphere, while the motivation is Carrie Bradshaw in the dressing room.
Every room in this contemporary home is a unique experience where it's possible to see Ashley's experiences, desires, and dreams, and it is also what makes this home so special – not just to Ashley but to everyone who steps in.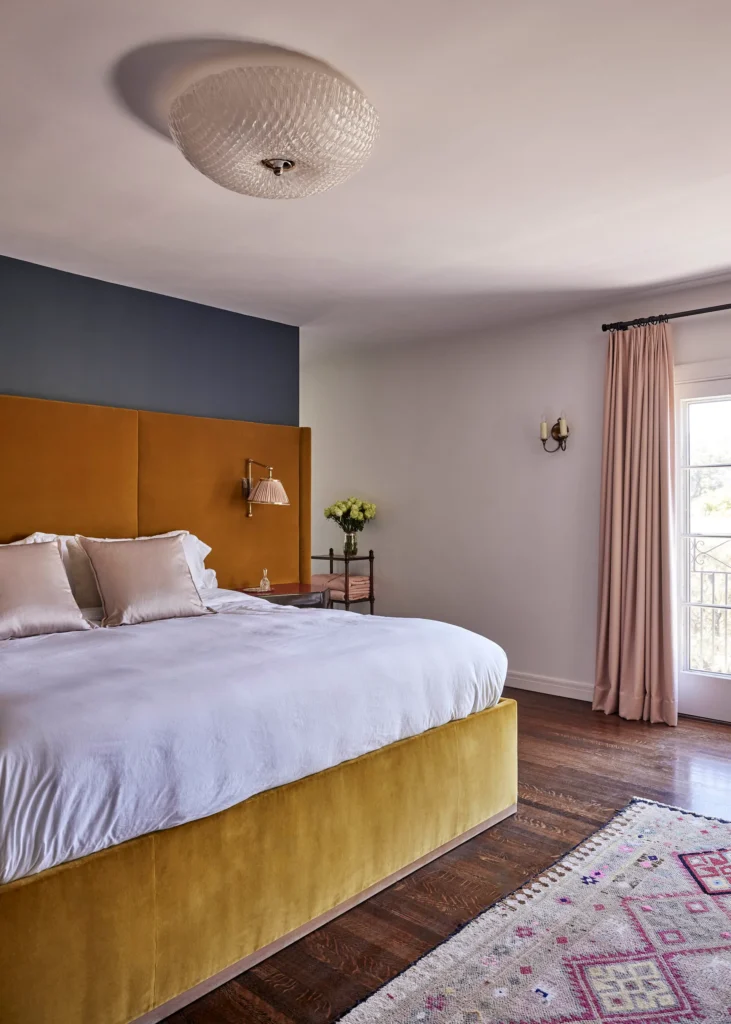 For sure, Ashley did well in not keeping her home a secret. Now, the star is preparing to a farewell from this home to live a new life with her fianceé, Brandon Davis, and we can't wait to discover the new magical interior she will envision.
While we can't tour Ashley Benson's new home – you can keep your inspiration journey by discovering other stunning residential projects on our Project Page.