Discover how diverse bedroom rugs can completely transform one of the most crucial house areas.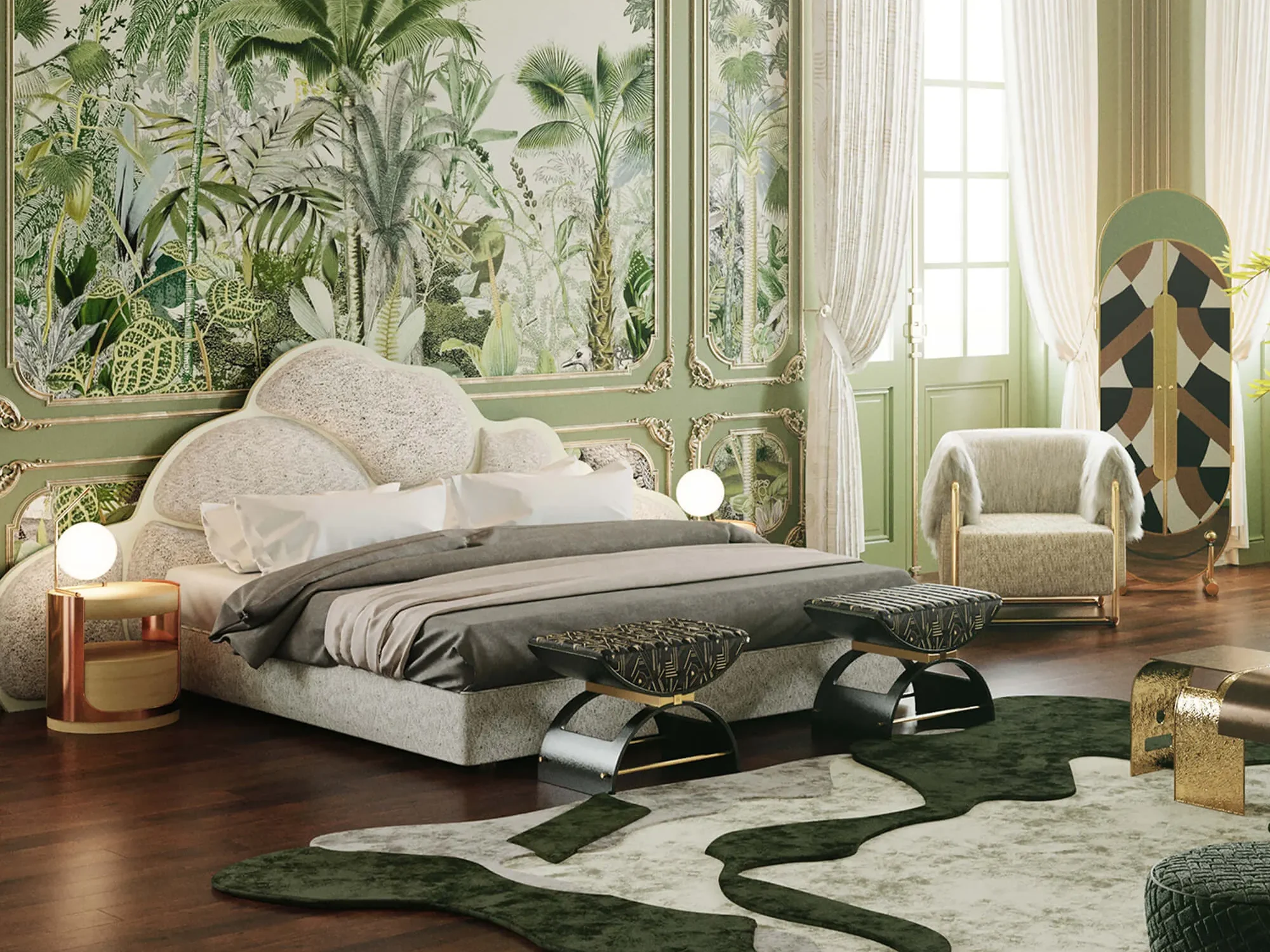 Undoubtedly, the bedroom is one of the main areas of an interior design project. This is where people want to relax and escape from all the agitation of their lives. For this reason, the bedroom is usually where the coziest decoration elements are. However, this space is still a very private and personal zone; thus, it is essential to include your client's personality and taste in your project.
Nevertheless, sometimes it is challenging to balance all the necessary elements in one space, but don't worry, it is still possible to achieve this thanks to some details, and we'll explain everything you need to know in this article through this bedroom rugs ideas.
Embrace different shapes
Rugs have a lot of benefits when added to a space. This includes comfort, sophistication, and curiosity. In addition to that, they can soften the linear structure of the room as well. If you intend to elevate a more basic look by adding an eccentric element, an irregular shape rug is definitely an ideal solution. That said, ignore classical bedroom rugs with plain, round, and square shapes and invest in something a little more unique.
Besides being a quirky feature, this detail can also help to create a more harmonious space, especially when it comes to more demanding layouts and designs.
Use an oversized rug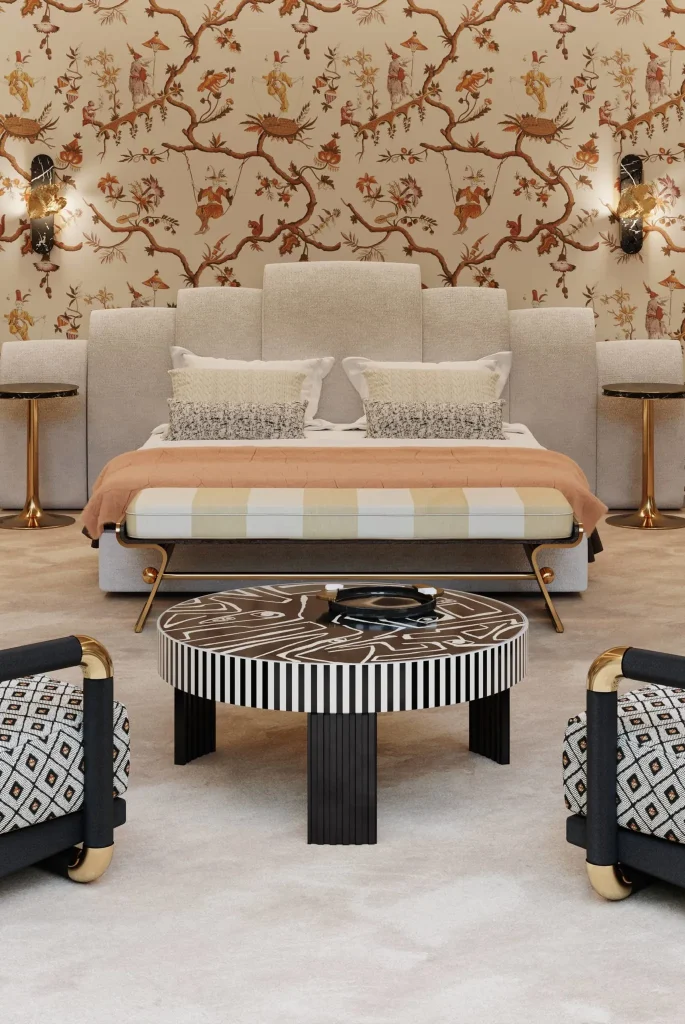 This tip goes mostly for more expansive spaces. Where bringing a whole design together may be complicated. Using oversized bedroom rugs makes the room exhale coziness and appear symmetrical. Therefore, it unites the bedroom design together, clutching comfort and warmth. Using a large rug also allows the distribution of furniture throughout the carpet instead of pressing every item against the borders.
Choose a rug with the same color scheme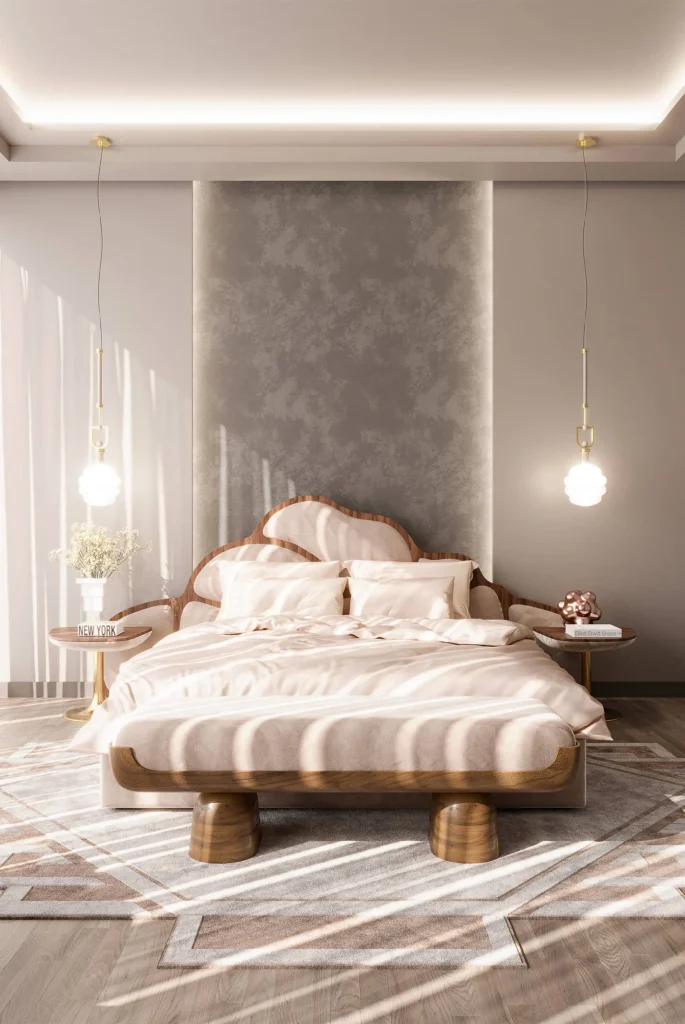 The color palette used in a bedroom is one of the trickiest elements in a project. Consequently, that feature, and the rug chosen, can quickly ruin a bedroom design. However, color can improve any design project when done correctly.
The rug should connect to the rest of the color arrangement. When this happens, the whole bedroom looks compatible and even airy due to the flow created between every area. Beyond that, it makes the space look luxurious and well-thought. A way of achieving this is by using area rugs, which can enhance the texture used in the room, and, of course, be the base for a color palette.
Hang it on the wall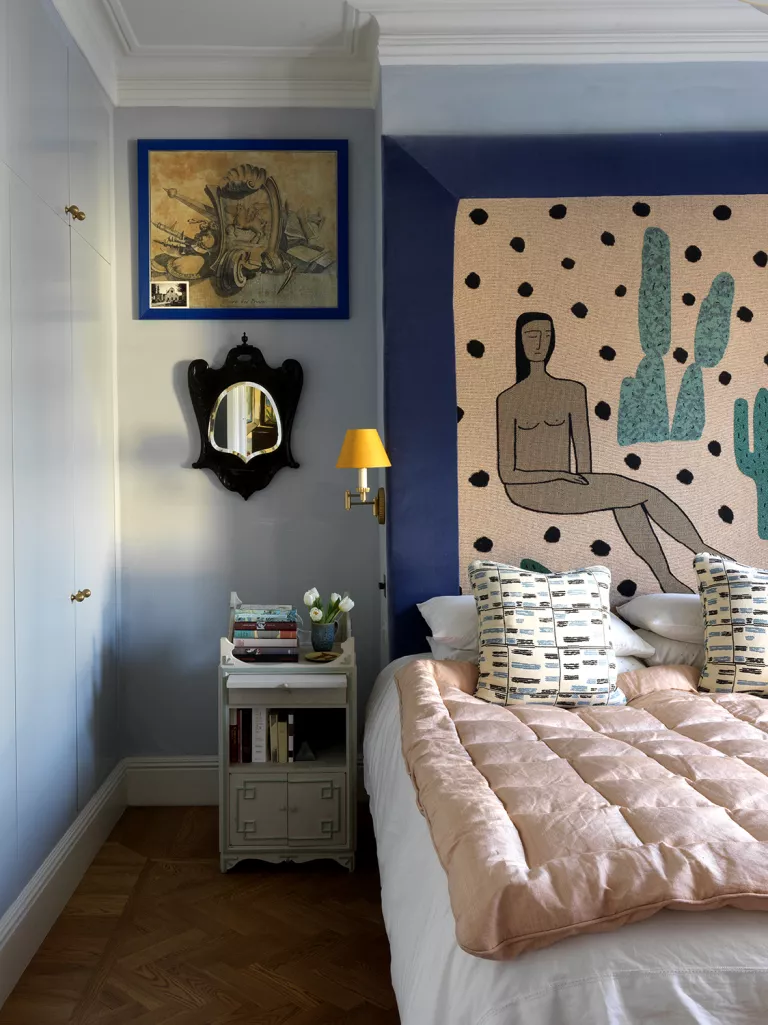 One of the best ways to capture attention positively is by hanging up the rugs as art on the walls. Other than being extraordinarily creative and elegant, these bedroom rugs can save you a lot of money as you don't have to invest in more paintings to decorate the room. In conclusion, this trait only brings benefits since you can cut costs and still connect all the colors in the design and change the room's aura for what you desire.
Capture your client's personality
Apart from the fact that bedroom rugs increase many desirable characteristics, they have another way of boosting interior design projects. They can be an excellent source for self-expression, in this case, in particular, your client's self. For this step, you must know your client's taste and persona. Only then can you get comfortable enough and have the flexibility to display such personality and cultural traces to upgrade this design from a project to a familiar-feeling home.
Use fun and unique rugs in the kid's bedroom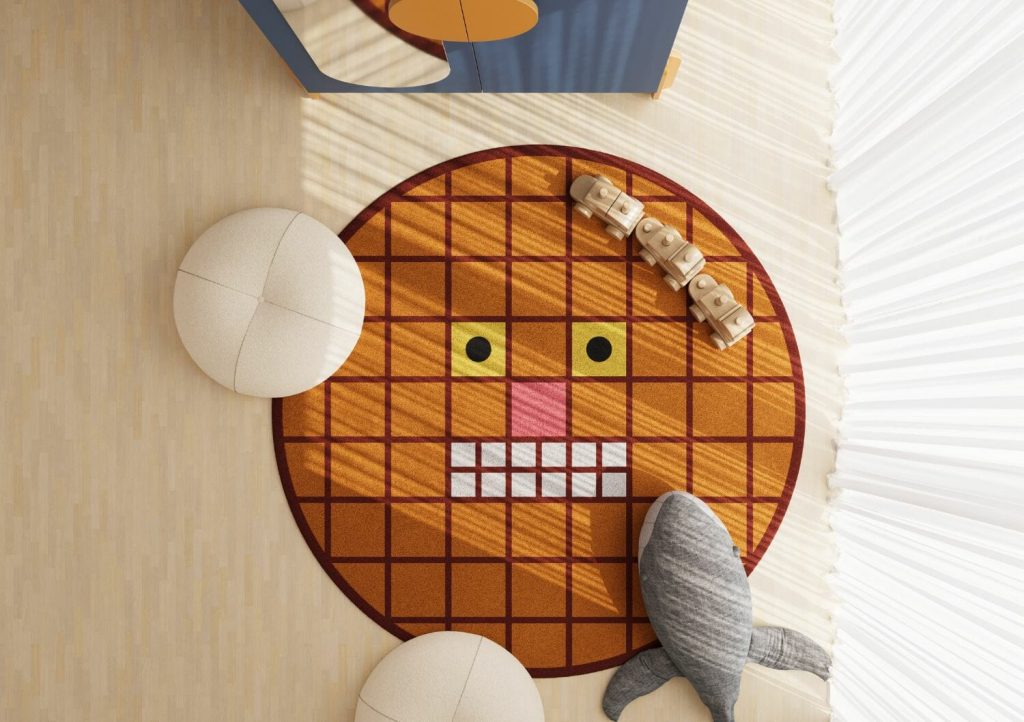 All the bedrooms, including the kid's room, are essential in a house. As we all know, kids are energetic, creative, and vibrant beings. Because of that, the rugs have to level their exuberant personality. They should be colorful, funny, comfortable, and safe. TAPIS Studio Kids collection, made of wool, a hypoallergenic fiber, is perfect for any design project that involves little kids.
After seeing these bedroom rugs and our tips, explore more about the perfect bedroom rug by downloading our Ebook Sleeping Sanctuary – The Bedroom Rug Guide.