Charm, glamorous, and cozy are just a few qualities of Casa Botelho's showroom. The brand brings the best of contemporary interior design in a stunning layout. Discover more!
Stepping into Casa Botelho's showroom is like discovering a magical scenario full of coziness, beauty, and green hues! Translating the best of contemporary interior design, the gorgeous spot summarizes the feeling of being at home with a focus on comfort and personality, showing that every space should be luxurious and full of character. Ready to explore more about this incredible design? Keep reading to discover all its details!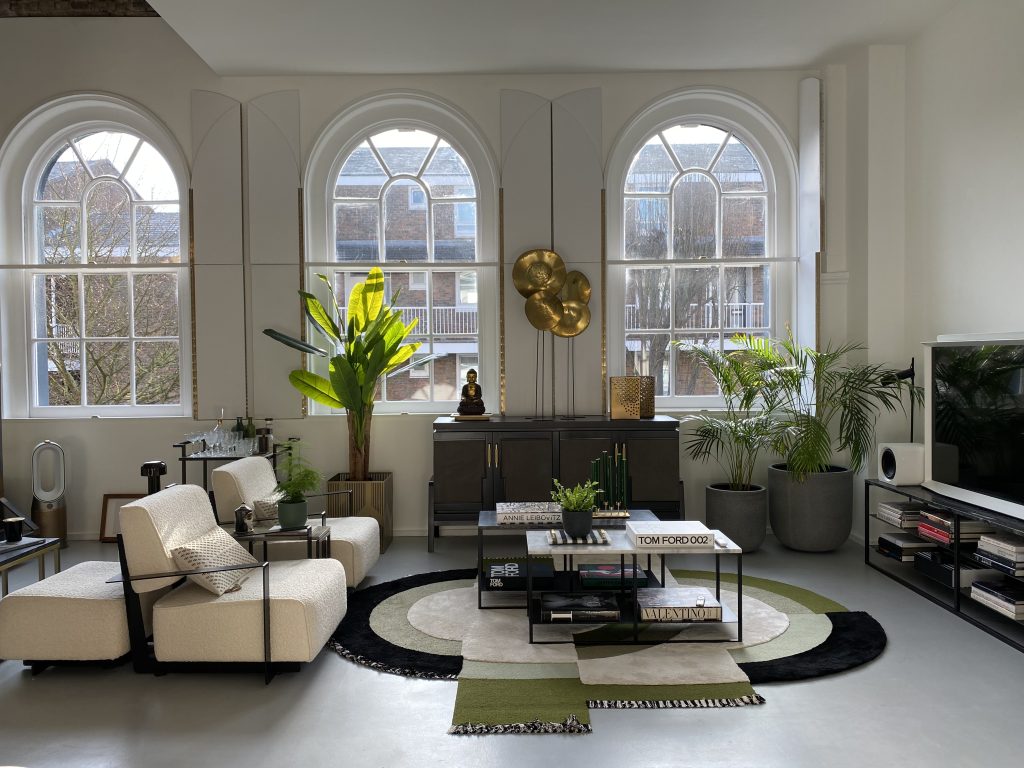 More than a showroom, a home!
This charming showroom brings the best feelings into a cozy and lovely spot. Still, Casa Botelho innovates by perfectly translating the beautiful feeling of being at home with a new showroom concept.
Situated in London, the beautiful loft that welcomes the exposition is also a real home that accommodates the personality and dreams of Casa Botelho's Founder and Creative Director, João Botelho, and his cute dog, Oscar.
More than a showroom, this charming loft is a home, which marks the difference and makes this new concept even more meaningful. The showroom home shows life in movement and underscores the importance of personal interior.
Casa Botelho translates the most crucial scenario of life – home and demonstrates how each piece of furniture, decor accessories, and rug can help to transform the moments in this space. Read on to explore more!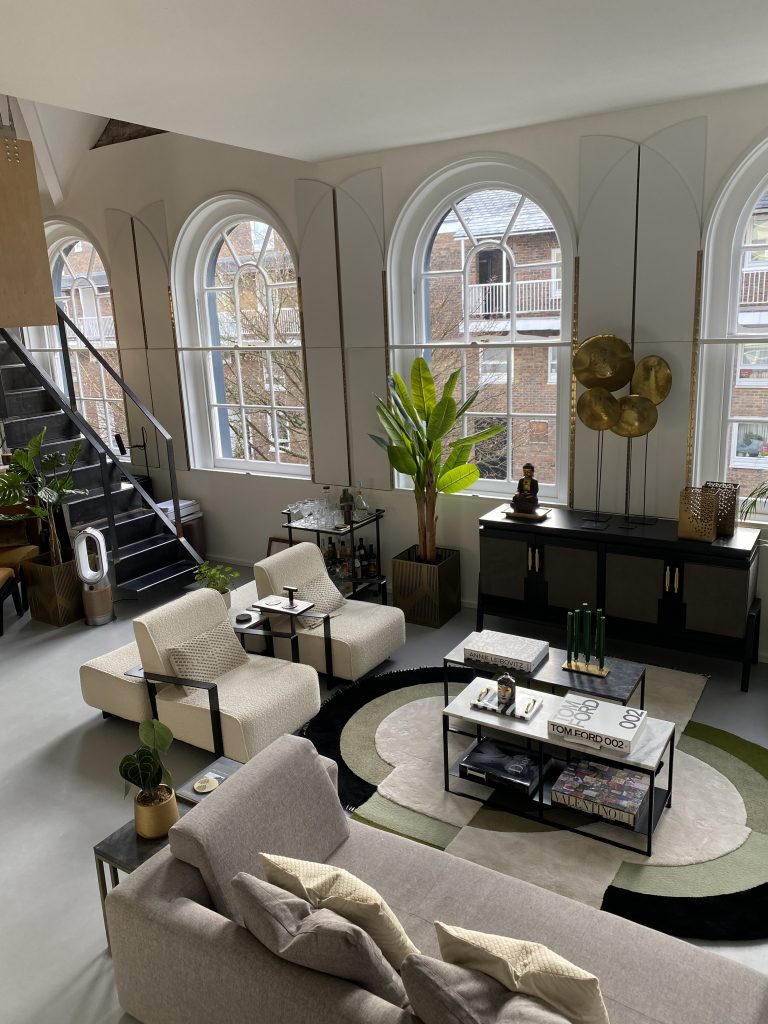 From a blank canvas to a stunning layout
Every stunning layout was once a blank canvas waiting for a magical transformation -and the story of this beautiful and full-of-character showroom also started with an empty space. When Casa Botelho's Founder and Creative Director, João Botelho, entered this loft, he knew it would be his home.
João saw in the space the opportunity to create a stunning design that would fit his dreams and personality while showcasing his Collection. The loft was the perfect background – with soaring ceilings and giant windows, the space was airy and light, but one particularity drew João attention, the shadows.
When the sunlight reaches the windows, a unique moment of magic invades the space and creates the perfect backdrop for João Botelho's dreams. The shadows also inspired João to create a new furniture collection named Shadows, which helped to transform this showroom into a dream home.
Besides the beauty of shadows, another inspiration that helped transform the blank canvas into a stunning contemporary interior design comes from João´s New Zealand trip, where he fell in love with a forest's bright and intense colors on the country's South Island.
To create his dream showroom home, João Botelho filled the space with plants, his favorite color palette (which includes neutrals and black hues), touches of green shades (to remind the forest), and a stunning collection of furniture that blends masculine geometric forms and organic fabrics. Ready to explore more? Keep scrolling to peek inside this gorgeous showroom concept.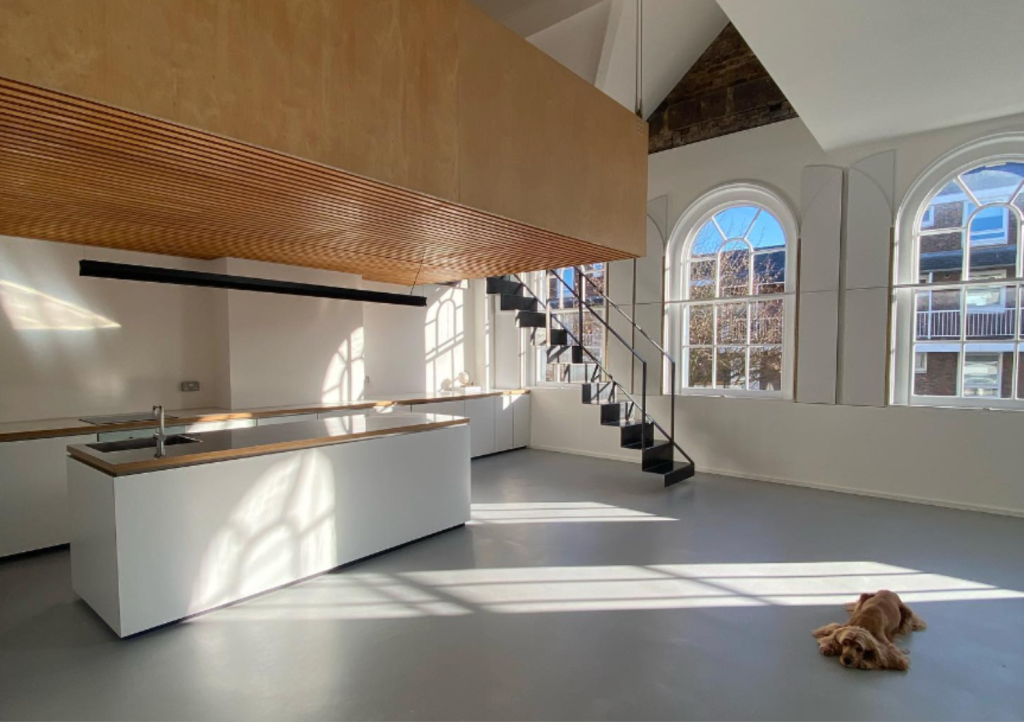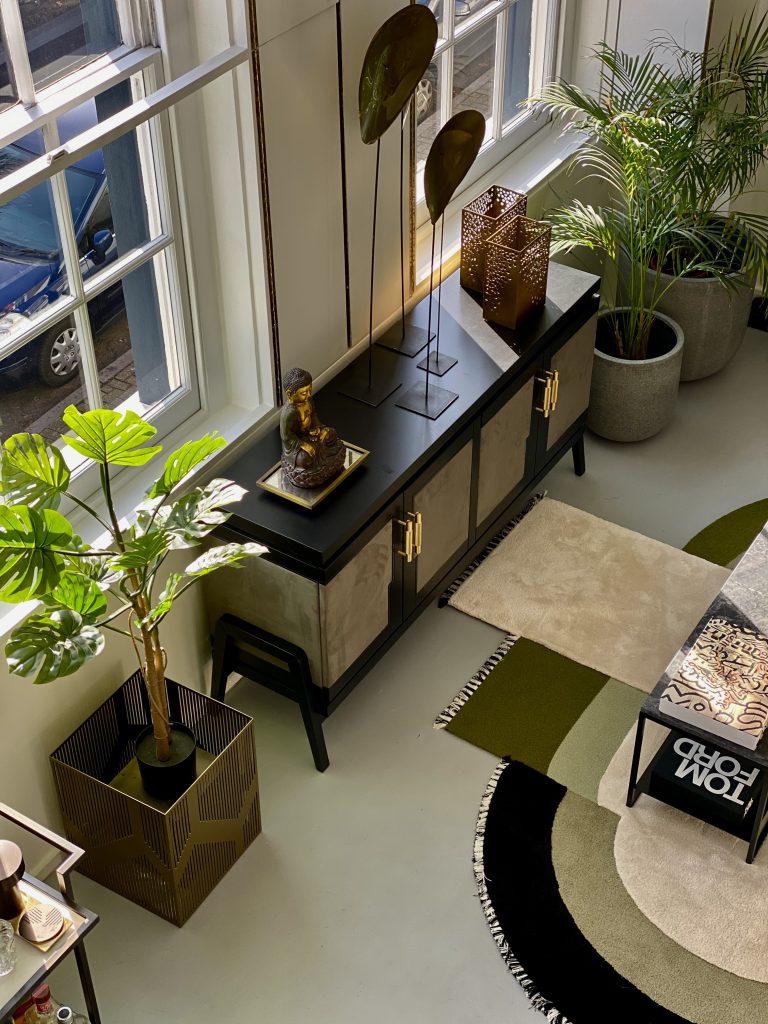 Inside the magical showroom
Stunning inspiration, perfect spot, and beautiful items- Casa Botelho showroom reunite the best contemporary interior design in a unique and magical place that brings together fantastic home feelings.
Proving that you don't have to leave the city to feel like you are in nature—this showroom home brings the beauty of the outdoors to the interior, invoking feelings of calm and comfort with lush greenery, cool stone, and warm wood all working together to create a space that reminds nature even in the city's hustle.
Working with a neutral palette, the walls are covered in white paint, complemented by furniture and accents. Black, ivory, grey, and gold lend color and texture to this beautiful space, while plants add a sense of life that makes you feel outside in the fresh air.
The beauty of this showroom is in the way it blends inspiration, sentiments, and exquisite items. There is a sense of life in each corner of the space, with pops of forest green – from the charming details to the gorgeous TAPIS Shaped #30, which helps to unify and emphasize the area.
While the green hues evoke a peaceful atmosphere, the furniture choices highlight geometric forms and bold lines without forgetting the charming flair, with various organic textiles with sophisticated textures and neutrals colors. The contemporary interior design showroom emphasizes in each detail its inspiration and attention to a home made of sentiments.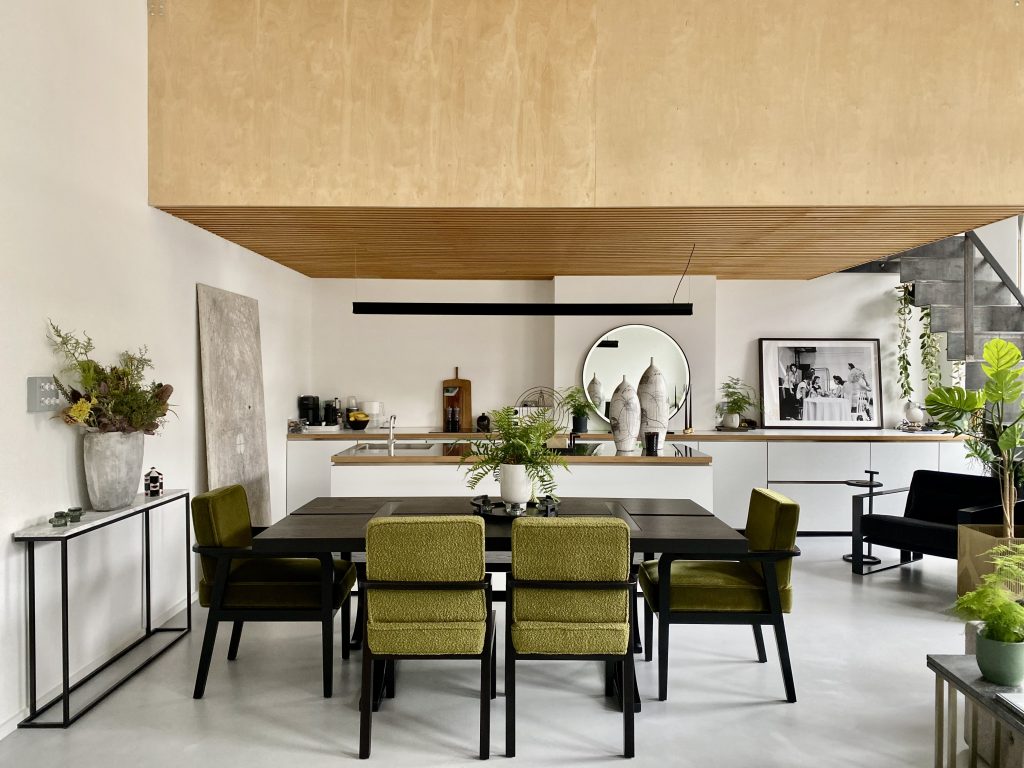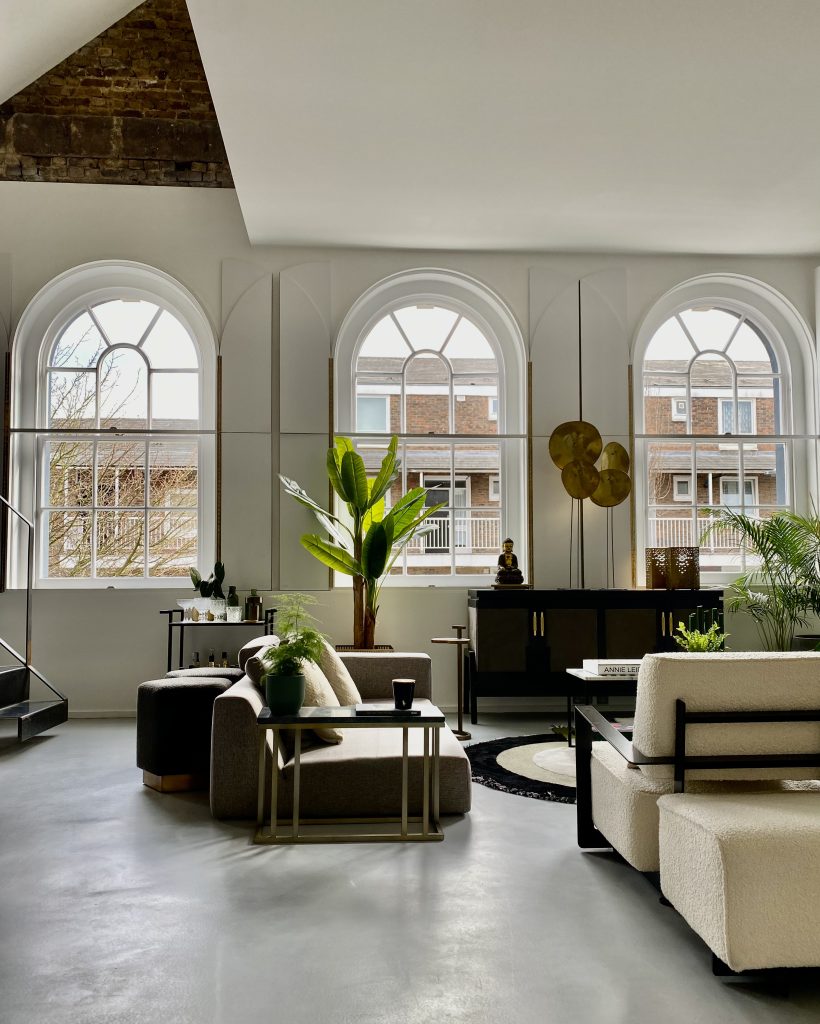 About Casa Botelho
Casa Botelho is a London-based design firm renowned for its glitzy take on exquisite materials and distinctive finishes. The brand's trademark style is luxury and elegance, with an eye for the finer details.
Behind the brand is the brilliant mind of its Founder and Creative Designer, João Botelho, a Brazilian designer based in London with more than 22-year career in global luxury. João was inspired to use "design" to explore various aspects of his creative personality through his experiences in the fashion industry and personal fascination with architecture.
Focusing on creating "sensual designs that make your heart beat faster," João´s vision for the design requires understanding the relationship between proportions, textures, and finishes.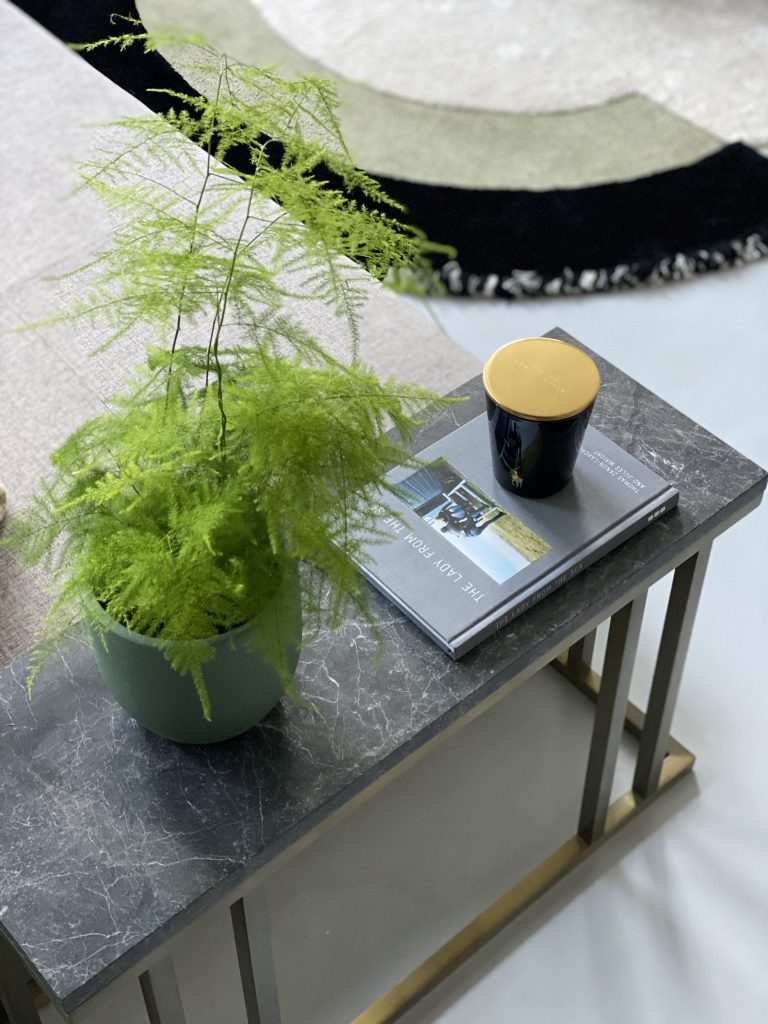 Get Inspired by the Look
Casa Botelho´s showroom is a beautiful example of how colors, textures, and shapes can help to improve the home's feelings. Inspired by this incredible journey between design, we have selected some rugs from our Collection to complete this look; check it out:
More than a showroom, Casa Botelho's contemporary interior design reminds the power of feelings to create the perfect home design, where every detail makes a difference – from the furniture, colors, and textures. We hope that you have you get inspired by this stunning layout; find more inspiration at our Interior Projects Page, and keep this beautiful journey on the world of meaningful interiors.