A rug is always a charming addition to any space- it adds comfort, color, and texture. Now, imagine having two rugs combined. Wouldn't it be perfect? This article will teach you how to layer rugs like a pro; keep reading.
Rugs are the best friend of a stylish home and one of the best ways to add warmth and interest to a room.
Layer rugs are the practice of placing two rugs together – combining colors, sizes, and shapes, which shows a stronger sense of style and personality. In interior design, layered rugs are trending cause they add even more texture, dimension, and interest.
In this article, we will share some tips about how to layer rugs. Be prepared because you might love the art of layer rugs. For that, we have something good to tell you; these tips can be applied to different divisions of your home – bedroom, living rooms, offices, and kitchen. So, let's learn how to layer rugs like a pro?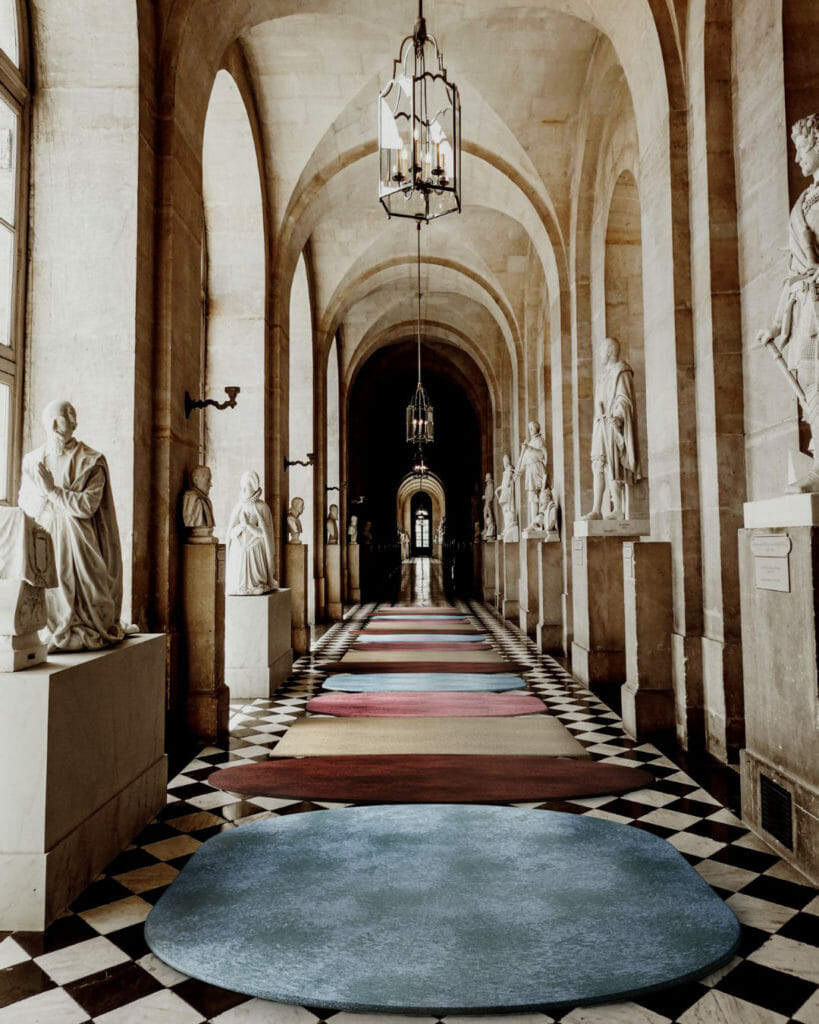 1. What to consider when layering rugs?
Firstly, we will highlight some important things to consider before layering rugs. Take note:
Size
One of the secrets to active a beautiful combination of rugs is to select the correct size for each piece- when the two rugs are of different sizes, it looks much better. So, our first tip on how to layer a rug is to choose two different sizes of pieces, where one should be large and more dominant, while the other should be smaller.
Colors
Another aspect of having in mind when to layering rugs is the colors. Our tip is to choose colors that complement each other or patterns that can work together. A simple combination that can help you understand how to layer rugs are patterned with neutral colors; that way, the rug on the bottom complements the top rug. Golden tip: there is no rule for combination, be creative, but consider your entire room.
Stability
Layer rugs are placing two rugs together, so when using this trend on your interior, ensure the pieces have stability. Our tip is to stage your rugs under some furniture, adding more strength to your pieces.
2. What should you try when layering rugs?
Layering rugs can be fun! Look at some ideas on how to layer rugs in your home.
Play with textures
Layer rugs can be your chance to add a deeper look to your home layout. A great way to do it is by combining different textures with your rugs.
Mix Solid Styles With Patterns
As you already mentioned, when combining rugs, it's essential to be careful when combining patterns. But at the same time, mixing patterns can be a fun way to increase your home decor. Layered rugs can be the way to activate a maximalist decor by combining different styles and patterns. But if you want to make a combination, that can't be a mistake: a solid rug on the bottom and patterned on top is the answer.
Layer Rugs Over Carpet
Layer rugs are the solution if you have always dreamed about the perfect rug, but your home already has a carpeted floor. Adding a rug to your carpet will help to define areas; besides, it also increases comfort and helps to protect the carpet.
Combine Shapes
One thing we love about rugs is that there are many options – with different colors, textures, and shapes. So why not combine different forms when layering a rug? It will make your home still more fashionable and unique.
Now that you know how to layer a rug, check out these beautiful pieces from TAPIS Studio and get inspired for your following combinations :