Discover this originally 1920s apartment transformed into a contemporary house with a timeless design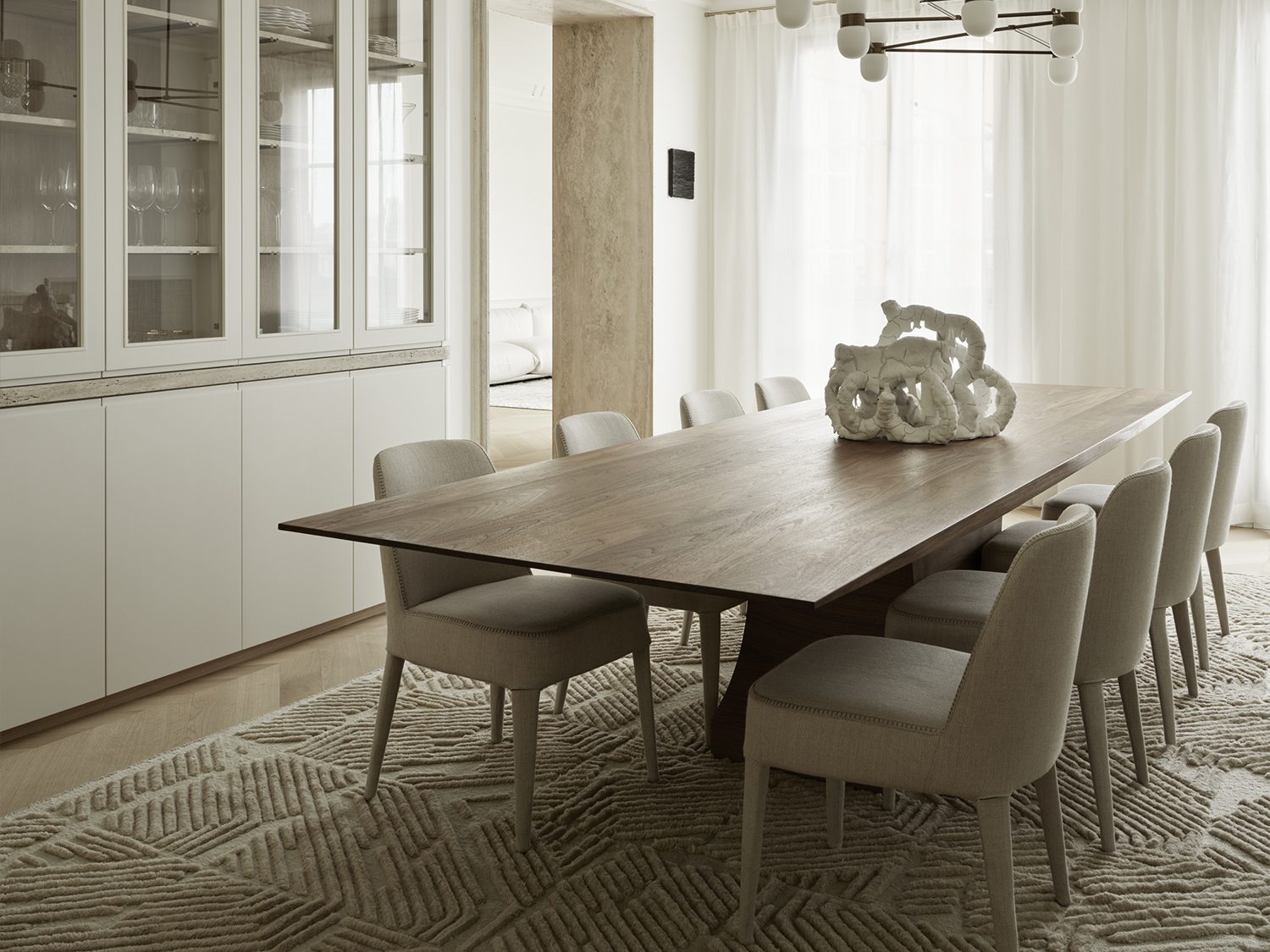 Located in Stockholm, Sweden, there's a house nestled in a heritage city-center neighborhood designed by Alexandra Ogonowski and Jesper Nyborg. Together, they formed AO/JN Interiors and were able to twist the originally classic design with the historical features of this apartment into a luxurious contemporary house.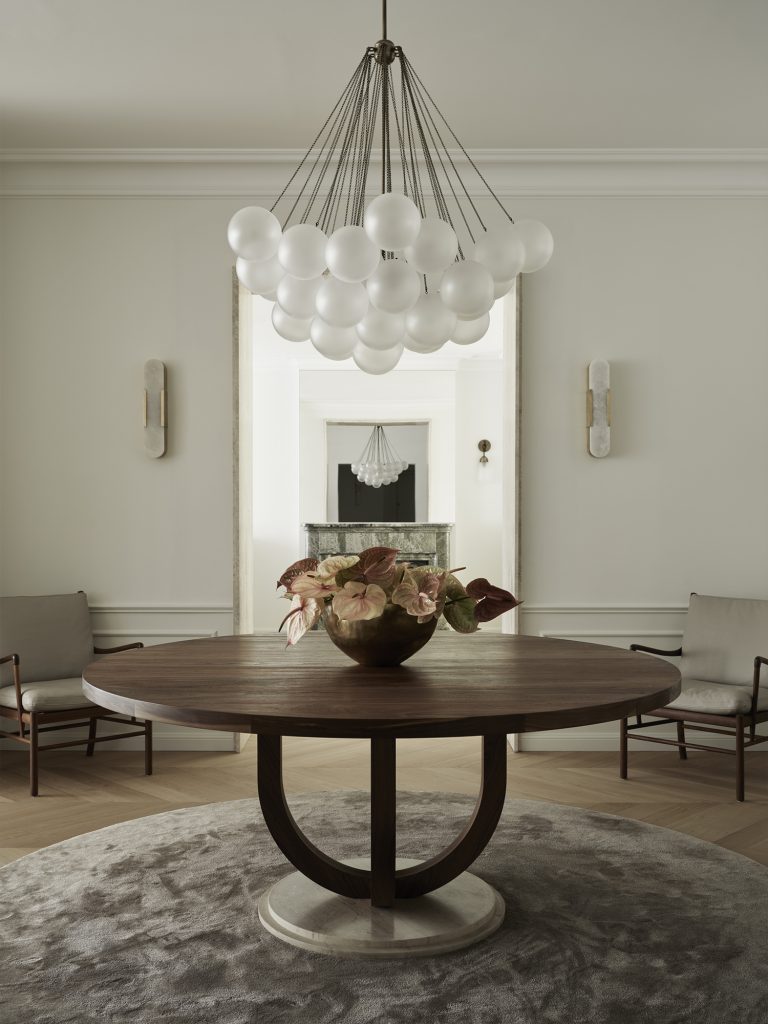 This building has as a foundation timeless design and architecture. This timeless style refers to various factors: historical context, functionality, relevance over time, and structures that display continuous aesthetic charisma. This type of design is often based on the ideology of simplicity, minimalism, and adaptability, upstaging trends and fashions. In this article, we'll explore these characteristics and associate them with this contemporary house.
Color Palette
One of the premier elements in any interior design project is the color, principally in a contemporary style. Medium wood tones and light and neutral walls are some of the elements that contribute the most to this beige palette. Bolder colors are only used in decor items and more miniature furniture for a comfortable, prominent look and to add a luxurious contrast. In this contemporary house, this is visible in the gold details spread around the home, for example.
Open Space and Lighting
Another factor that can be highly beneficial for a radiant and bright color scheme is large windows and open space designs that allow lots of natural light to enter the room and, consequently, make the space airy.
A statement chandelier or pendant lights are typical of this style. Beyond exhaling an expensive aura, these ornaments are also one of the only lighting furnishings that can cover a whole area with light.
Even though color and large windows have a vital role in providing light to a house, this factor can only be expanded due to open design projects. The layout of a contemporary home is essentially an open plan, avoiding barriers and opting to delimit the spaces with furnishings, textures, and colors.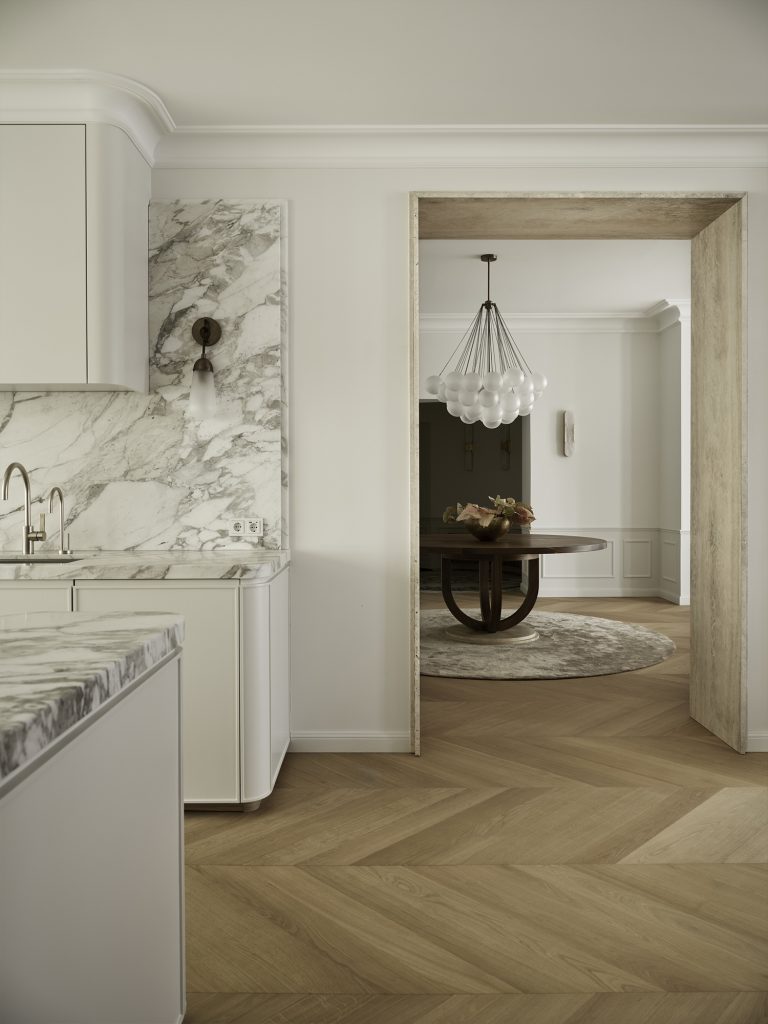 Geometric Features
Geometric figures have more importance in design than people know. These mathematical details stimulate our visual senses provocatively instead of in the traditional emotive way. Thereby, these characteristics are regularly picked by designers when the need to express a clean feeling comes up. These details are discreetly extended throughout the house. For instance, the geometric rugs spread around the building emit a modern yet, warm feeling.
Simple shapes, crisp lines, streamlined silhouettes, and geometric shapes distinguish contemporary and timeless design. These clean forms are everywhere, in decoration, room layout, and furniture.
Materials
Although contemporary and modern design is different, sometimes they can be confounded. The contemporary style can be expressed in flexible looks, taking change with time and continuously adapting to new trends; in other words, as it is a timeless type of design, it is often based on materials that can be considered and look modern.
The materials used the most in this contemporary house are highly characteristic of timeless design. Marble, solid wood, and wooden panels are the principal utilized. There are also metal finishes outspread in the design, providing a lavish touch to the mainly plain style.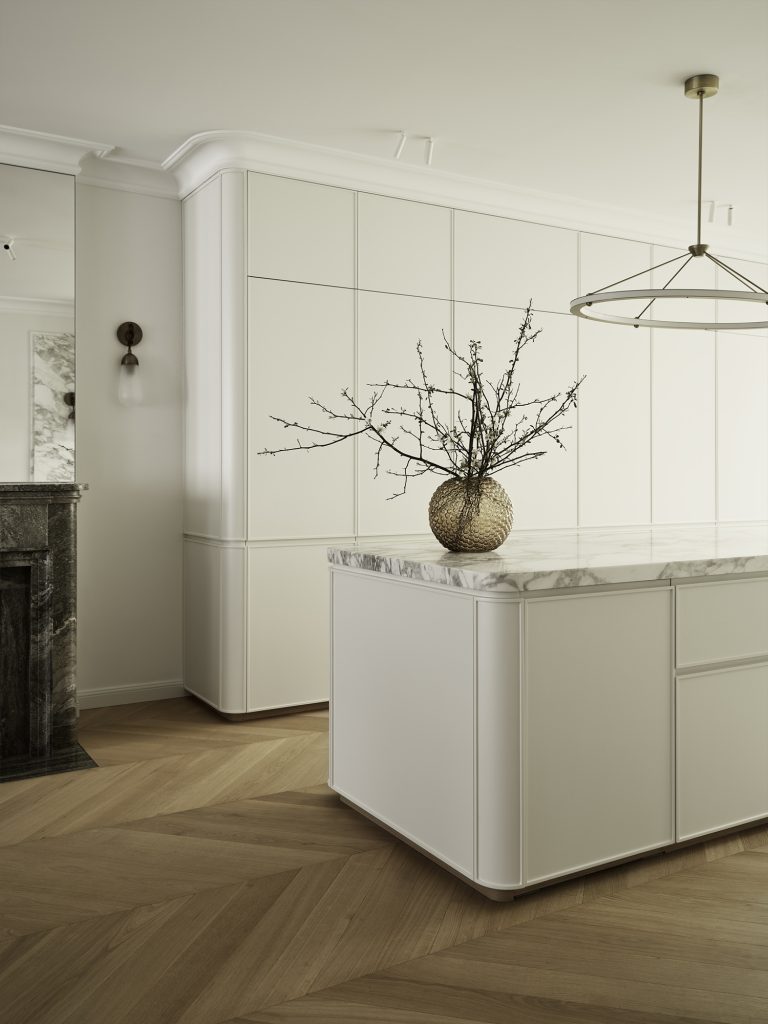 Blend of textures
The key element to elevate any design project is the use and mix of rich textures. This contemporary house is the perfect example of that, where hard-material facades get mixed with sleek and soft surfaces, glass, and metal details. When the blend of these textures and materials is successful, it creates harmony and lightness. And that was exactly what happened to this smartly-designed residence. Once more, the rugs take a vital role when it comes to the balance of these diverse consistencies. These rugs, being the element with the softest material mixed with creative, opulent patterns, can connect all the textures together while still providing comfort and warmth.
Now that you have seen this fantastic Stockholm contemporary house and the characteristics of its signature design, dive deeper into the timeless design world by checking out our project page and the stunning interiors by top designers.