TAPIS Studio is committed to creating the best designs for modern interior design projects. The most luxurious rugs, the perfectly crafted furniture, the top-notch homeware. Discover luxurious rugs to take your interior design project to another level by TAPIS studio.
But let's focus on luxurious rugs. What are they made of? Luxurious rugs have natural fibers and recycled and recyclable materials that are either biodegradable or the precedent to something else. Luxurious rugs also have multiple textures that add visual interest to any room. Good modern rugs revamp an entire room without making it go for structural changes.
Furthermore, luxurious rugs reveal creativity and boldness so that they can become wall rugs. They also evoke a powerful combination of elegant colors and unique shapes (organic & geometric). And last but not least… They are ethically made, honoring tradition and artisan know-how.
LUXURIOUS RUGS BY TAPIS STUDIO
PANORAMA RUG
Panorama Rug is a modern rug with an irregular, organic shape. The rug is a contemporary decorative piece reflecting a mix of shapes, colors, and materials made by experient hands. Its elegance looks perfect in any room, such as an entryway, a bedroom, or a hall.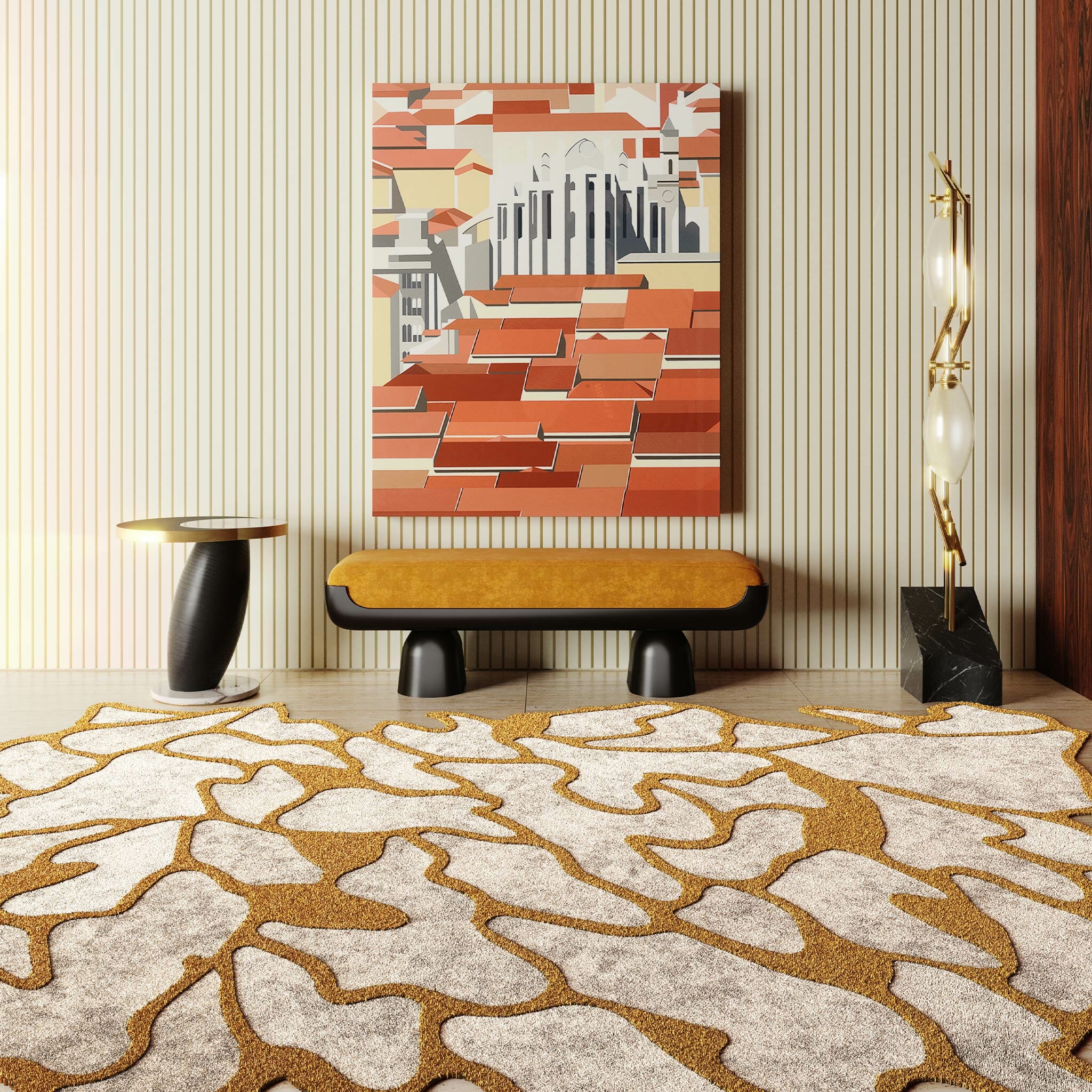 ANTELOPE RUG
Antelope Rug is a design masterpiece, perfect to be part of your next luxury design project. This modern organic shape rug is a statement luxe decor item that will infuse any room division with style and magnetism.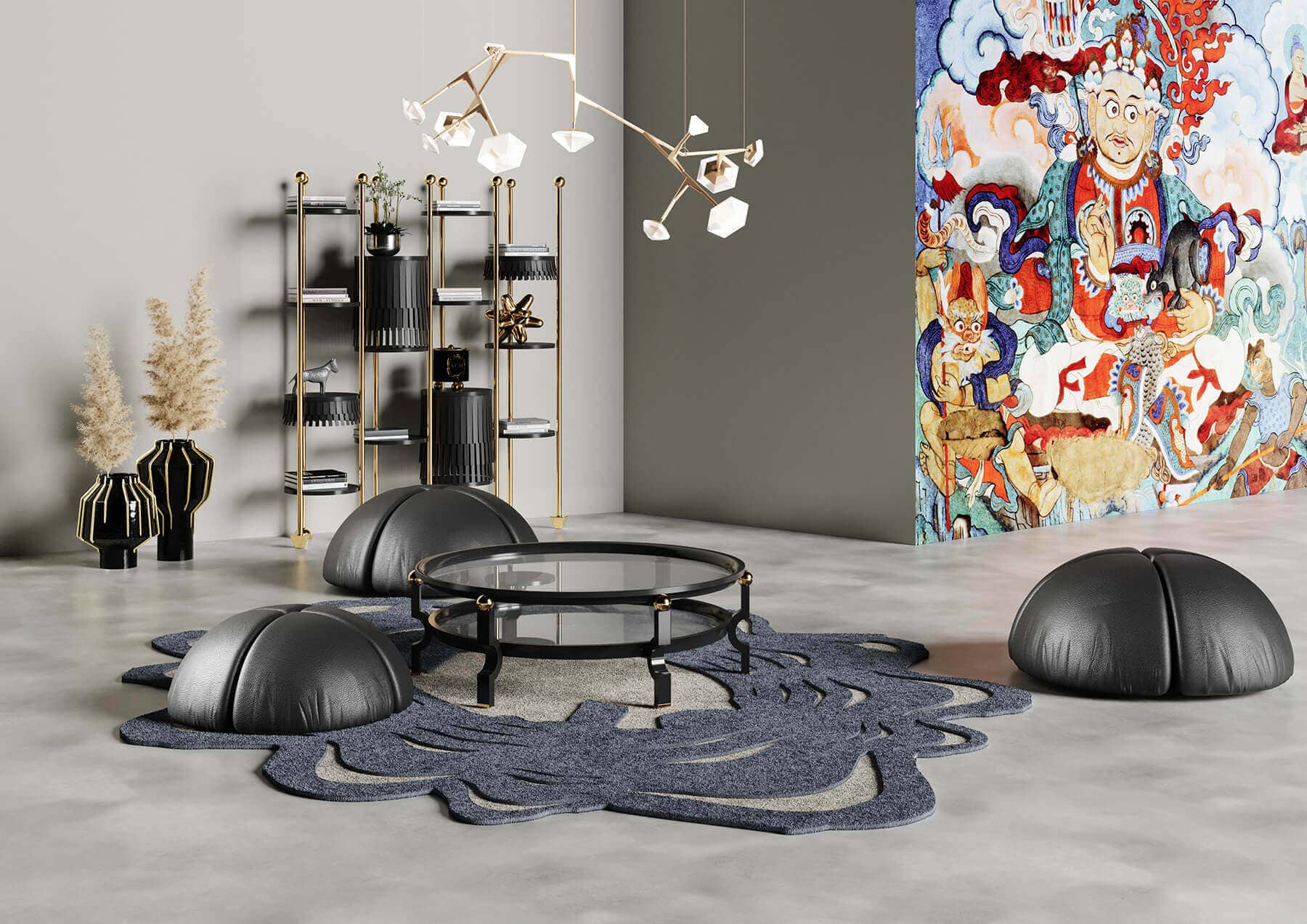 CRINA RUG
Crina Rug is one-of-a-kind among luxurious rugs. The modern rug is a puzzle of organic shapes and nude tones, an extraordinary modern rug perfect for contemporary interiors. This floor-art piece is essential to contemporary home decor.
COMBO RUG
Combo Rug arises from a powerful combination of materials, shapes, and colors that collide in the same dimension. With an abstract design and irregular shape, this modern rug is part of a selection of luxurious rugs for home decor projects. Made by the wisest hands, it is a versatile and innovative design thanks to its patchwork.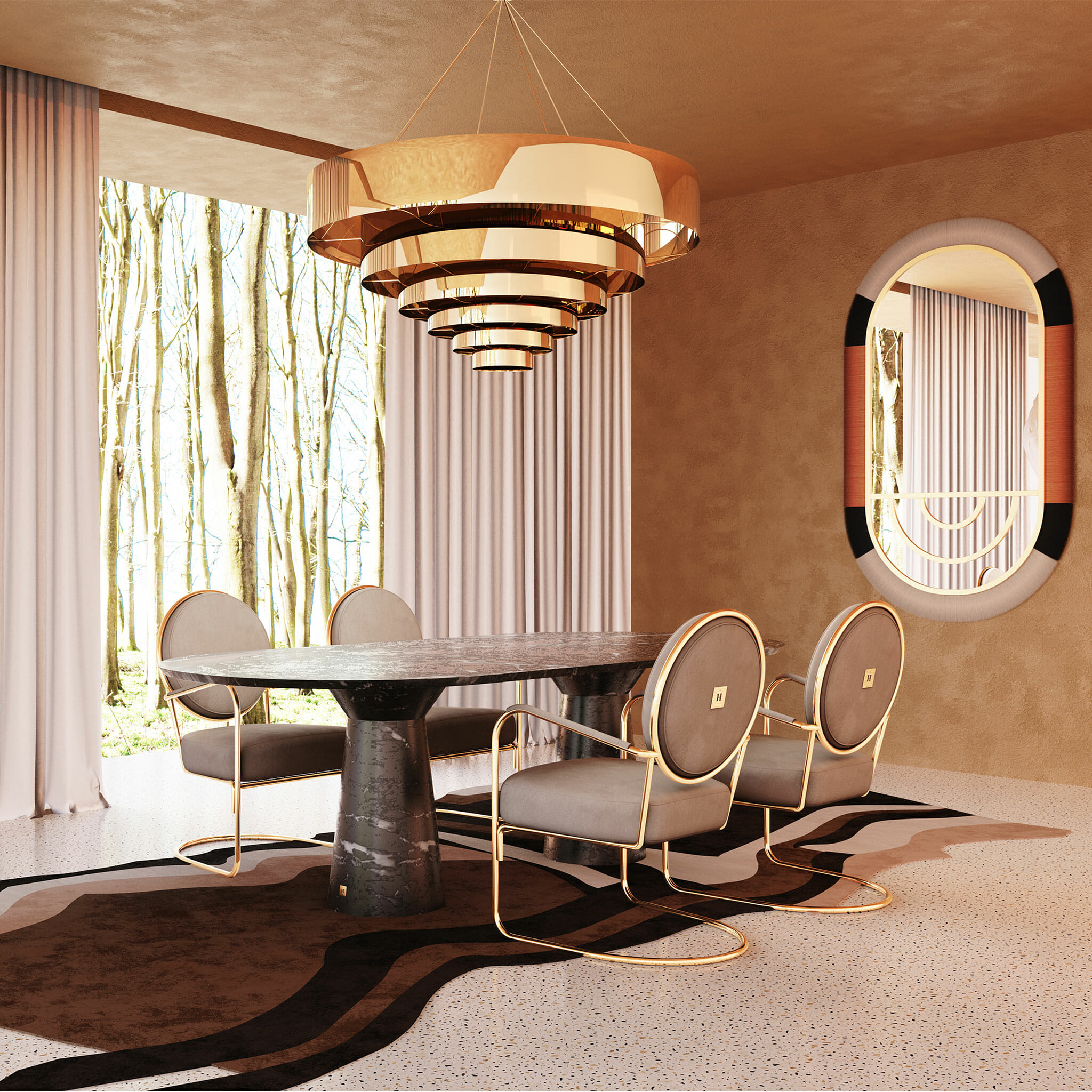 PIANO RUG
Piano Rug is a luxurious rug with an abstract design and organic outline, a bold choice for a mid-century living room. This modern rug can be placed on a wall as an art piece.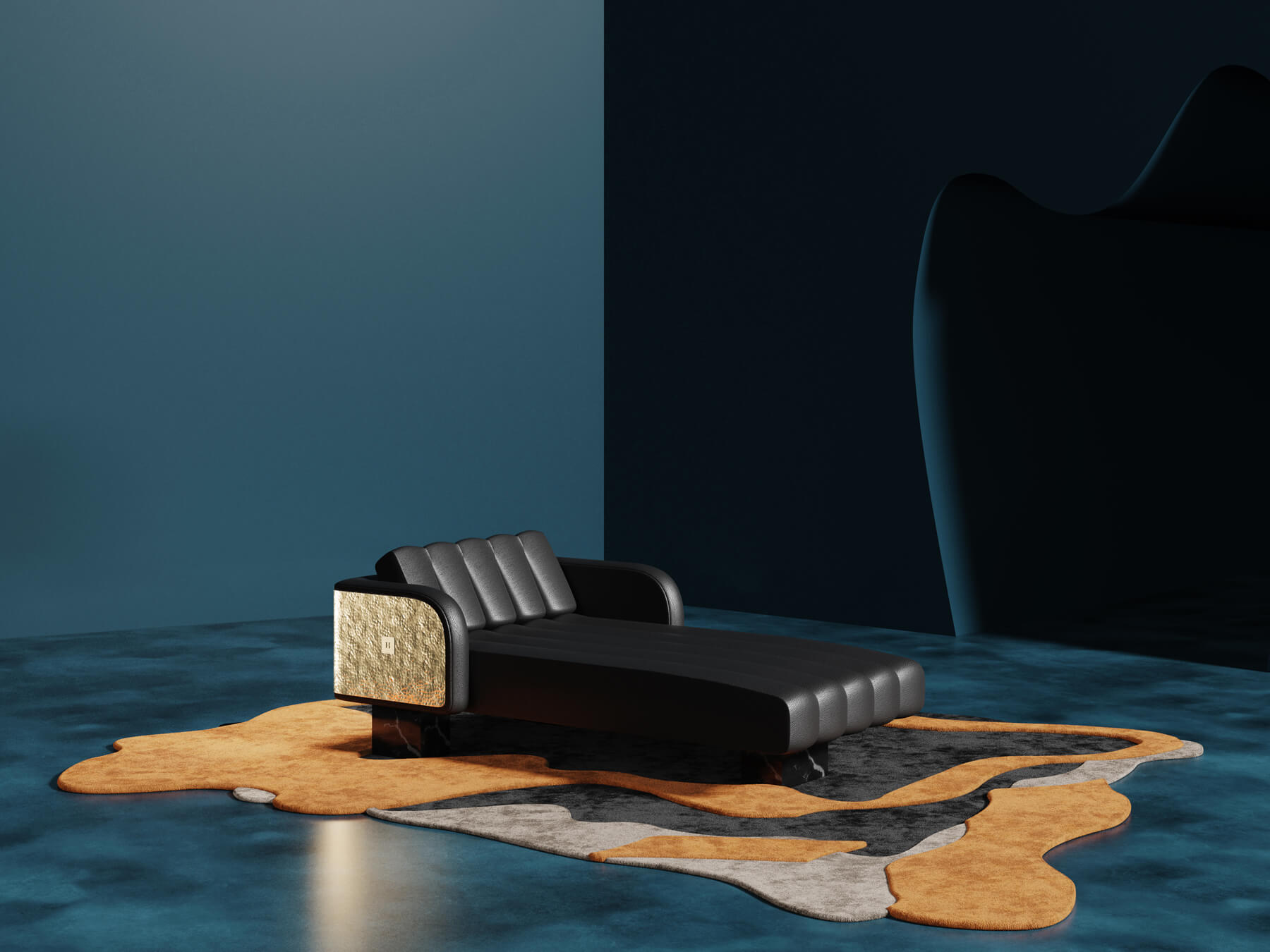 AMMIR RUG
Ammir Rug is an eclectic rug with luxurious materials. Made of a blend of artisan and machinery, this rug borrows lines from Islamic architecture.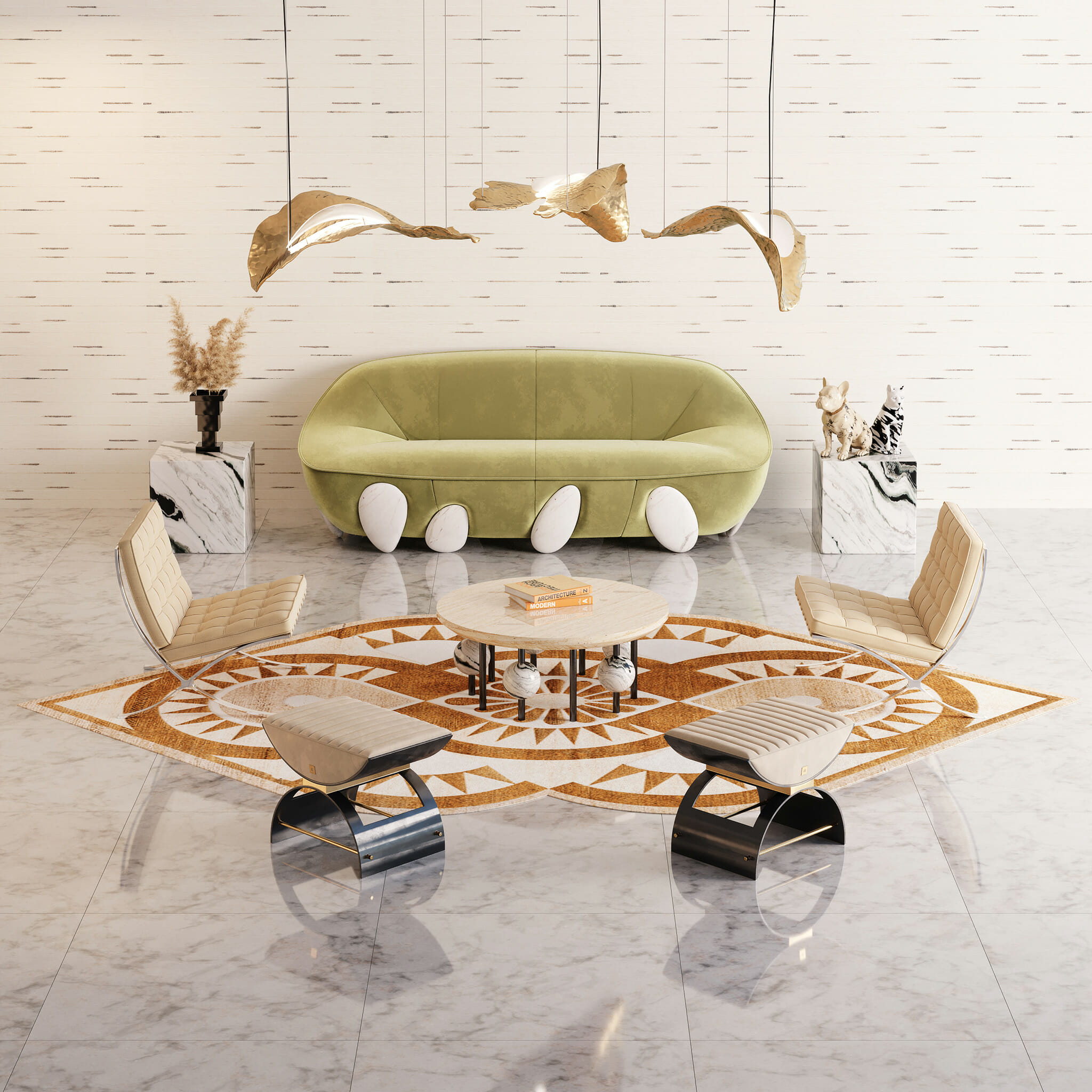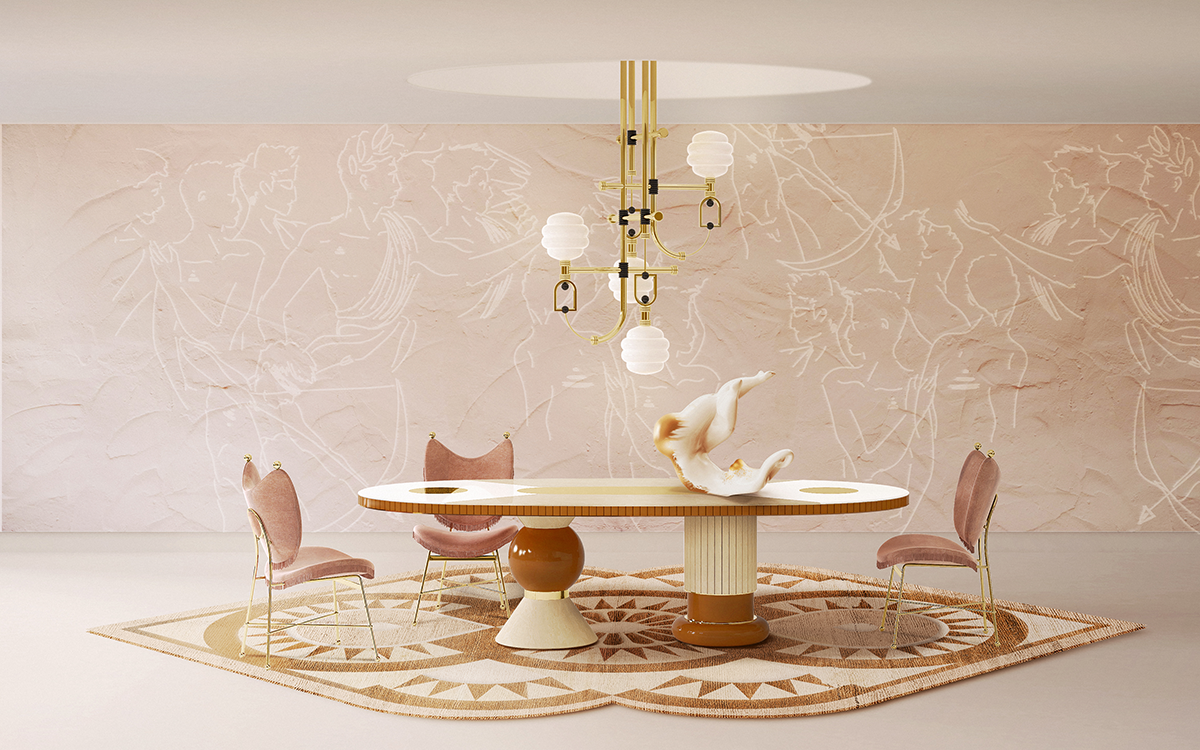 Panorama, Antelope, Crina, Compo, Piano, and Ammir are just a few of our luxurious rugs. Discover more modern rugs with sophisticated design, bold patterns, and organic and geometric shapes here.
TAPIS Studio by HOMMÉS Studio
TAPIS Studio is the new rug brand by HOMMÉS Studio.
TAPIS Studio is a vanguardist rug brand by HOMMÉS Studio. With an eye-catching design and versatile nature, TAPIS Studio rugs cover the needs of every room, every style, and everyone. Slowly crafted, TAPIS Studio rugs go very easy on the eye and nice and soft on the feet. Committed to working for a good today and a better tomorrow, each TAPIS Studio rug is an exceptional piece of artistry. Meant to last a lifetime, TAPIS Studio will always be the best option to embellish slow homes.