Stair runners are a great way to add a touch of elegance, color, and style to the staircase in your home. Discover more about these types of rugs and see how to make an impression!
Whether you have a grand staircase or a small one, adding a runner can transform the look of your staircase and create a lasting impression on your guests. If you are looking for ways to enhance your home decor, stair runners should be at the top of your list!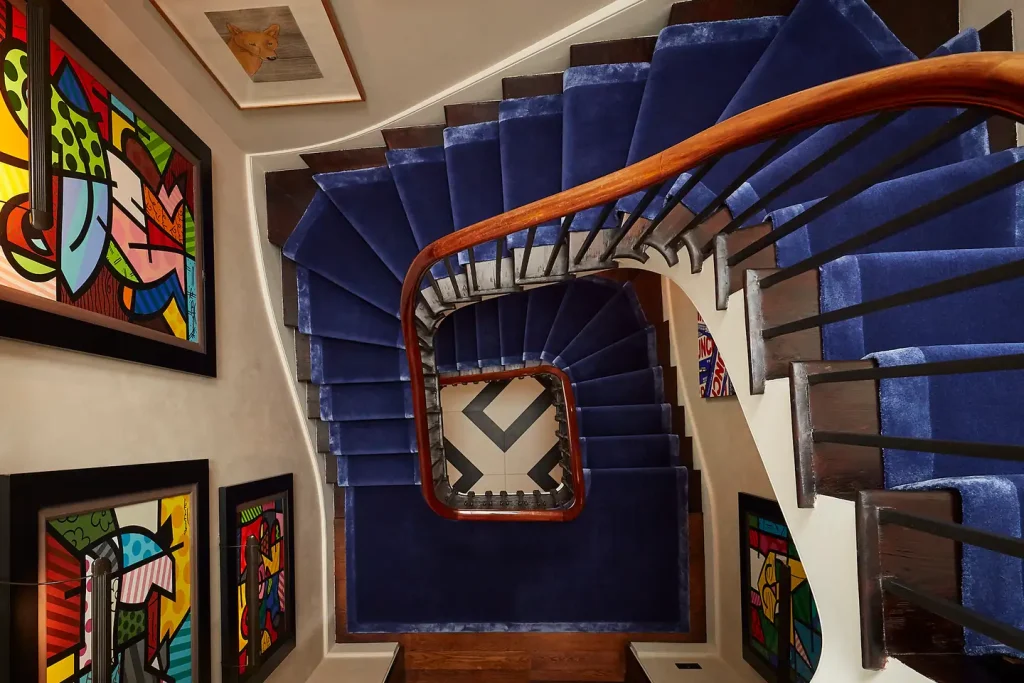 Rugs have long been a favorite for adding warmth and comfort to a home. They are soft underfoot, help to absorb sound, and add a cozy touch to any room. However, choosing the right carpet for your home can be a daunting task, especially when it comes to your staircase. That's where stair runners come in – a beautiful and practical solution to give your staircase an upgrade!
Stair runners are a great way to make a statement in your home, but when choosing a staircase runner, consider the style of your home and the overall look you want to achieve.
For those who like Maximalist and Memphis Design styles, a bold patterned runner can add drama to a neutral-colored staircase, while a simple solid-colored runner can provide balance to a colorful space. On the other hand, if the goal is to create an elegant and more sober environment, opting for a staircase runner in neutral tones will be the right choice.
What are Stair Runners?
Stair runners, or staircaise runners are long, narrow carpets that cover the middle section of a staircase. They are perfect for protecting your stairs from wear and tear while adding style and character to your home. In this blog post, we'll explore the benefits of stair runners, what they are, and how to combine them with your home's interior design.
The Benefits of Staircase Runners
They are a practical addition to any home, and they offer several benefits:
SAFETY: Stair runners provide a safe walking surface by reducing the chances of slips and falls.
COMFORT: The soft texture of a stair runner makes walking up and down the stairs more comfortable.
SOUND ABSORPTION: Stair runners help to absorb sound, making your home quieter and more peaceful.
STYLE: With a wide range of materials, colors, and patterns to choose from, stair runners can add a touch of style and elegance to any staircase.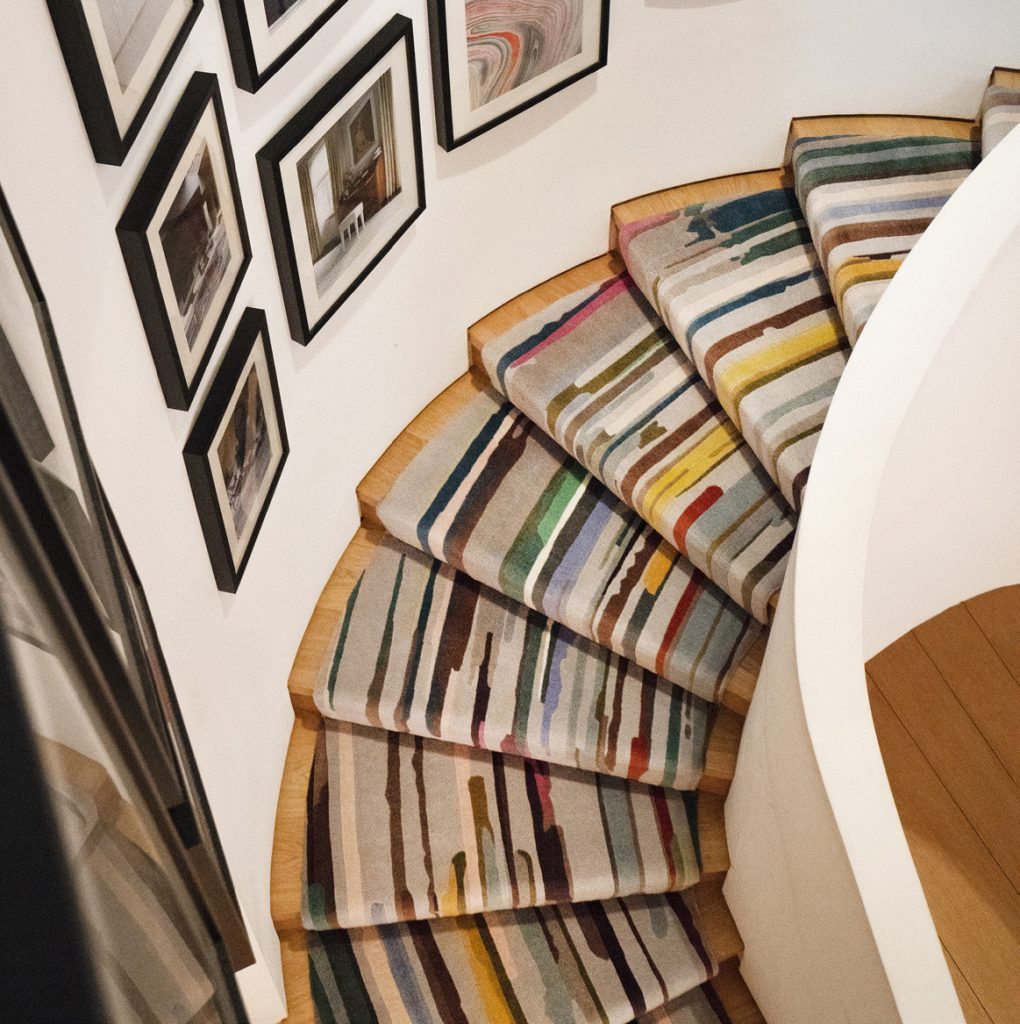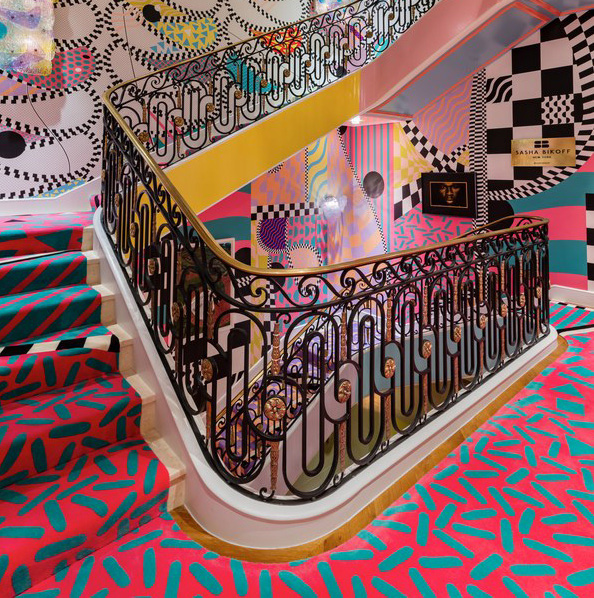 How to Combine Staircase Runners in Home Decor
Choose the right size: Measure your stairs to determine the size of rug you need. The rug should cover the entire stair tread, leaving a small border around the edges.
Pick a color and pattern: Choose a rug that complements your existing décor. If your walls and furniture are neutral, consider a bold patterned rug. If your décor is already bold, choose a more subtle rug.
Secure the rug: Stair rugs can be a tripping hazard if they aren't secured properly. Use carpet tape or rug pads to keep the rug in place.
Consider the texture: Stair rugs can be made from a variety of materials, including wool, sisal, and jute. Consider the texture of the rug and how it will feel underfoot.
Opt for Durable Materials: Stair runners can withstand heavy foot traffic, so it's essential to choose a durable material that will last.
Keep it clean: Staircase rugs can attract dirt and debris, so it's important to keep them clean. Vacuum the rug regularly and spot clean any spills or stains immediately.
Add finishing touches: Consider adding a decorative border or edging to the rug to give it a polished look. You can also add stair rods for an extra touch of elegance.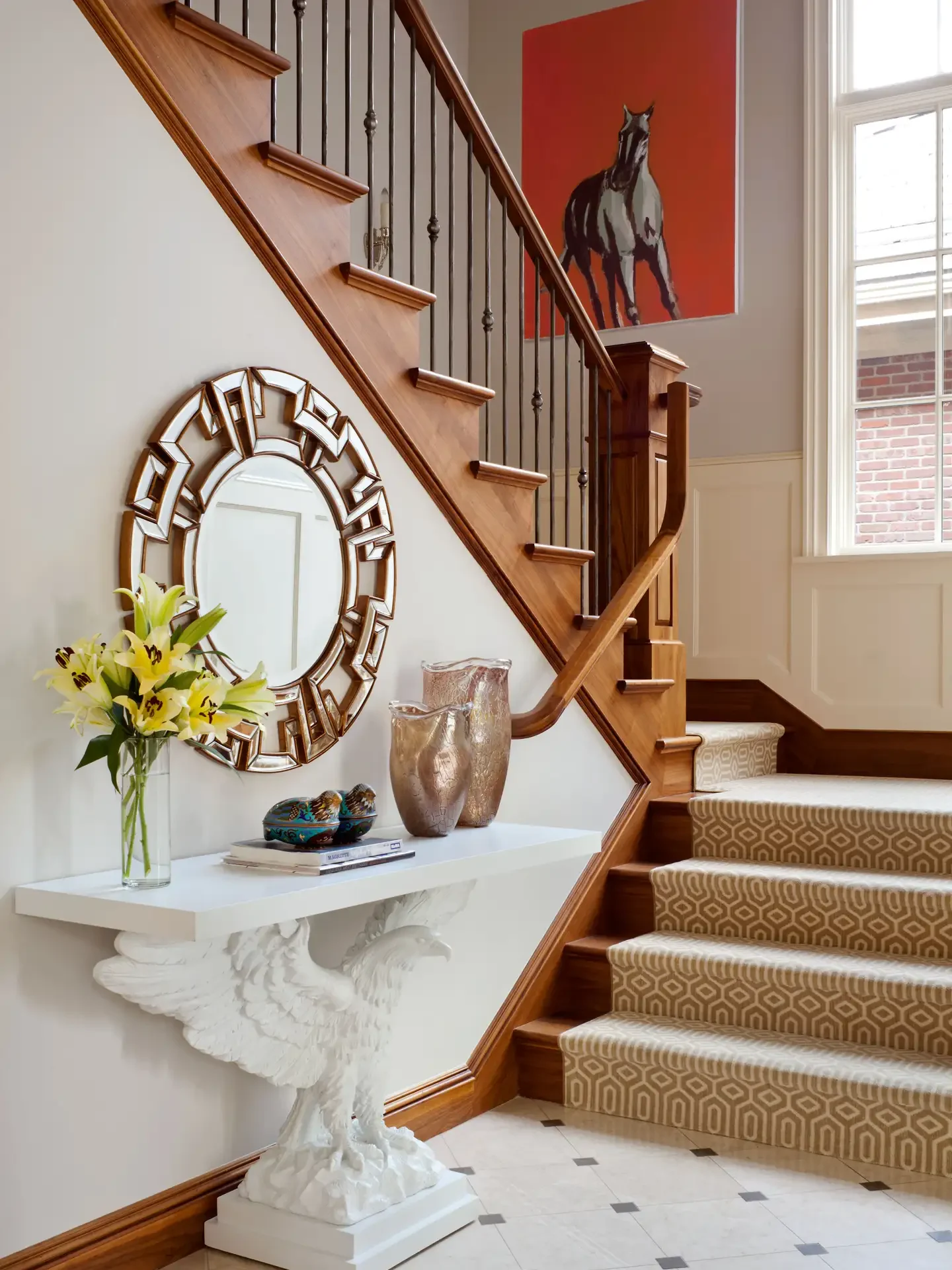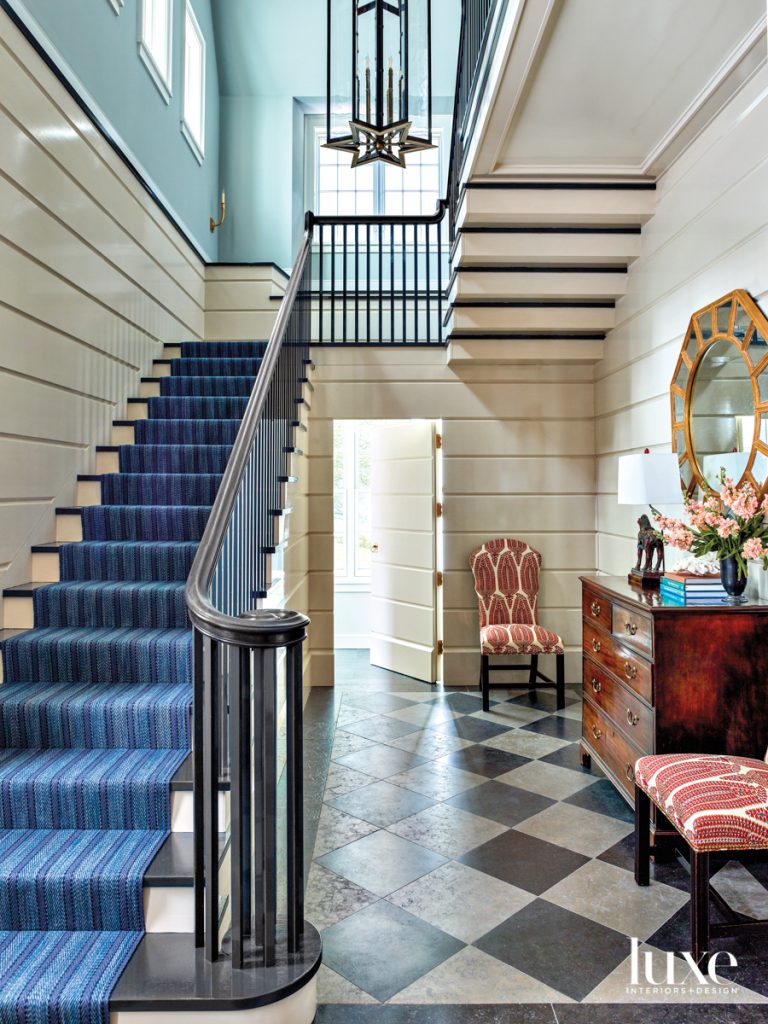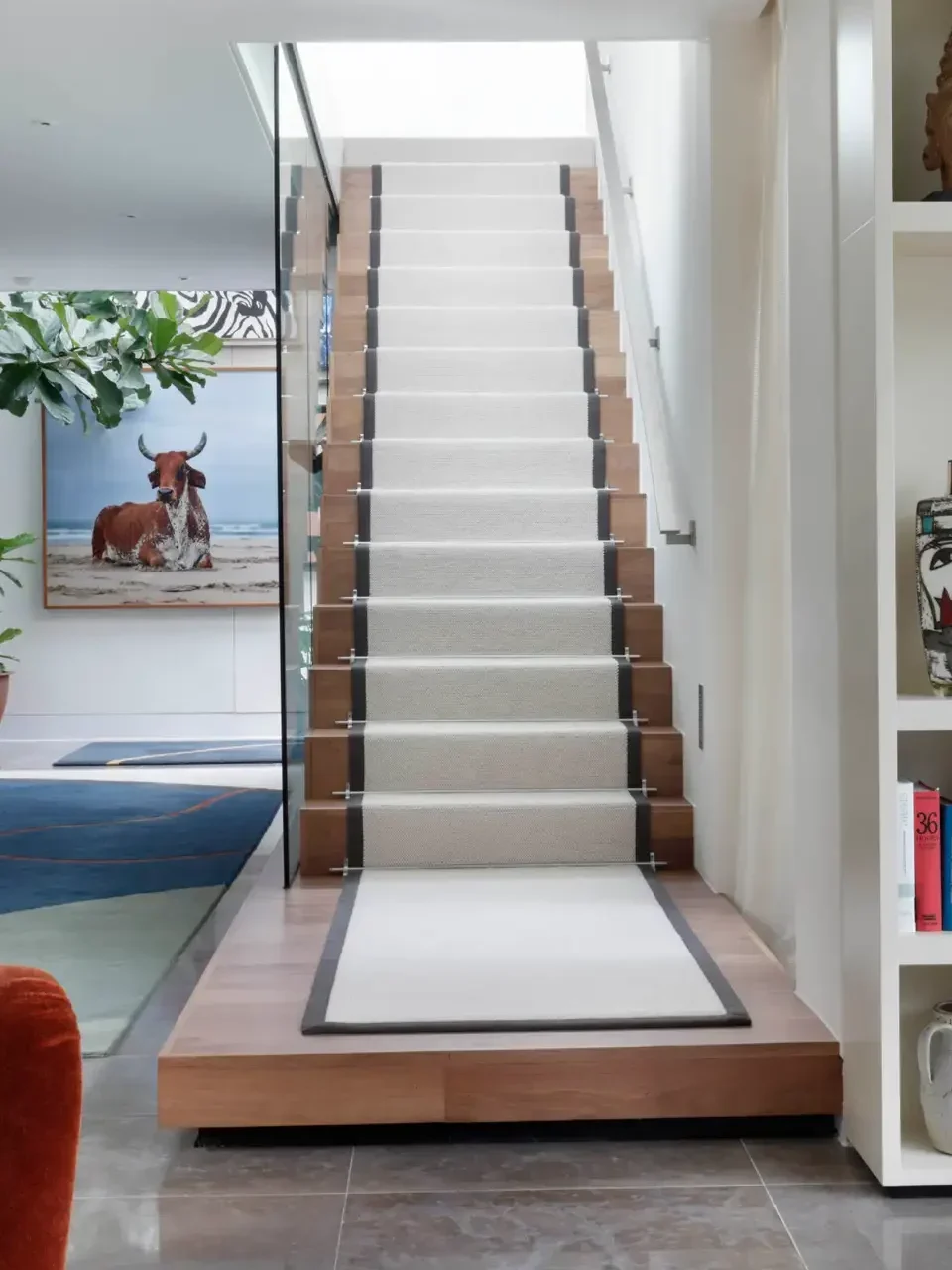 Should The Staircase runner be the same as the Area Rugs?
While it's not necessary for the stair runner to match the area rugs in your home, it's a good idea to choose a runner that complements your existing decor. This can help create a cohesive look throughout your home and prevent clashing colors or patterns.
If you have an open-concept home, where the stairs are visible from other rooms, you may want to consider coordinating the stair runner with the area rugs in those rooms. This can create a seamless flow from one space to the next and make your home feel more cohesive.
That being said, it's also perfectly acceptable to choose a stair runner that stands out on its own and adds a unique touch to your staircase. Ultimately, the decision of whether to match your stair runner to your area rugs or choose a contrasting design will depend on your personal style and preferences.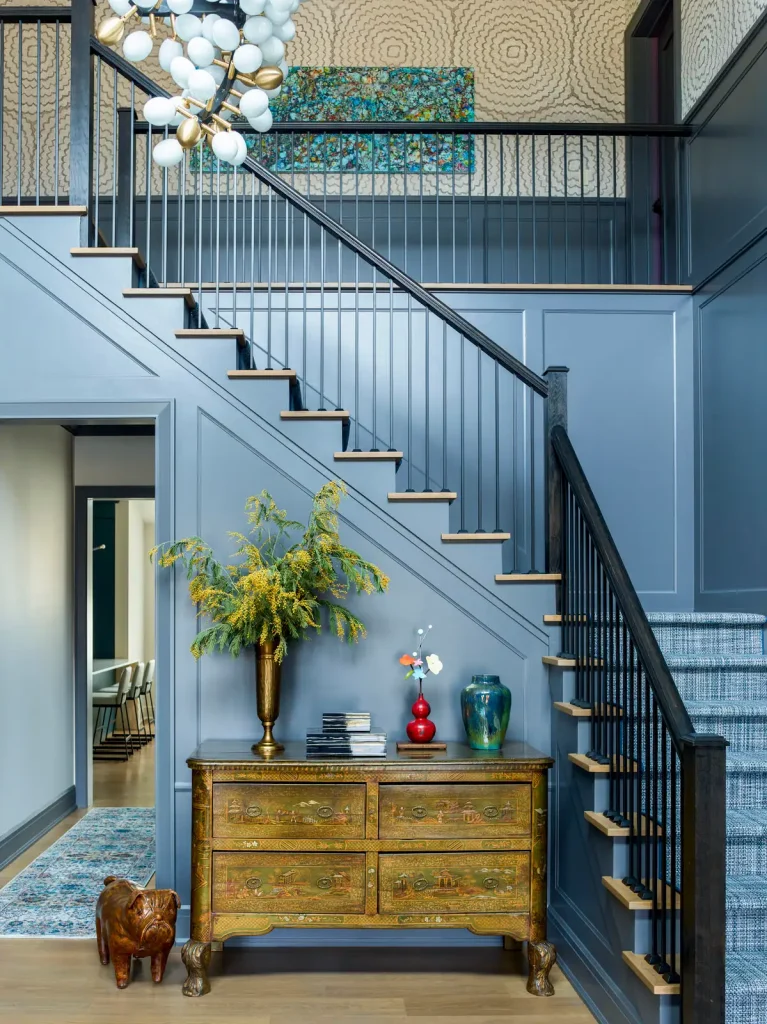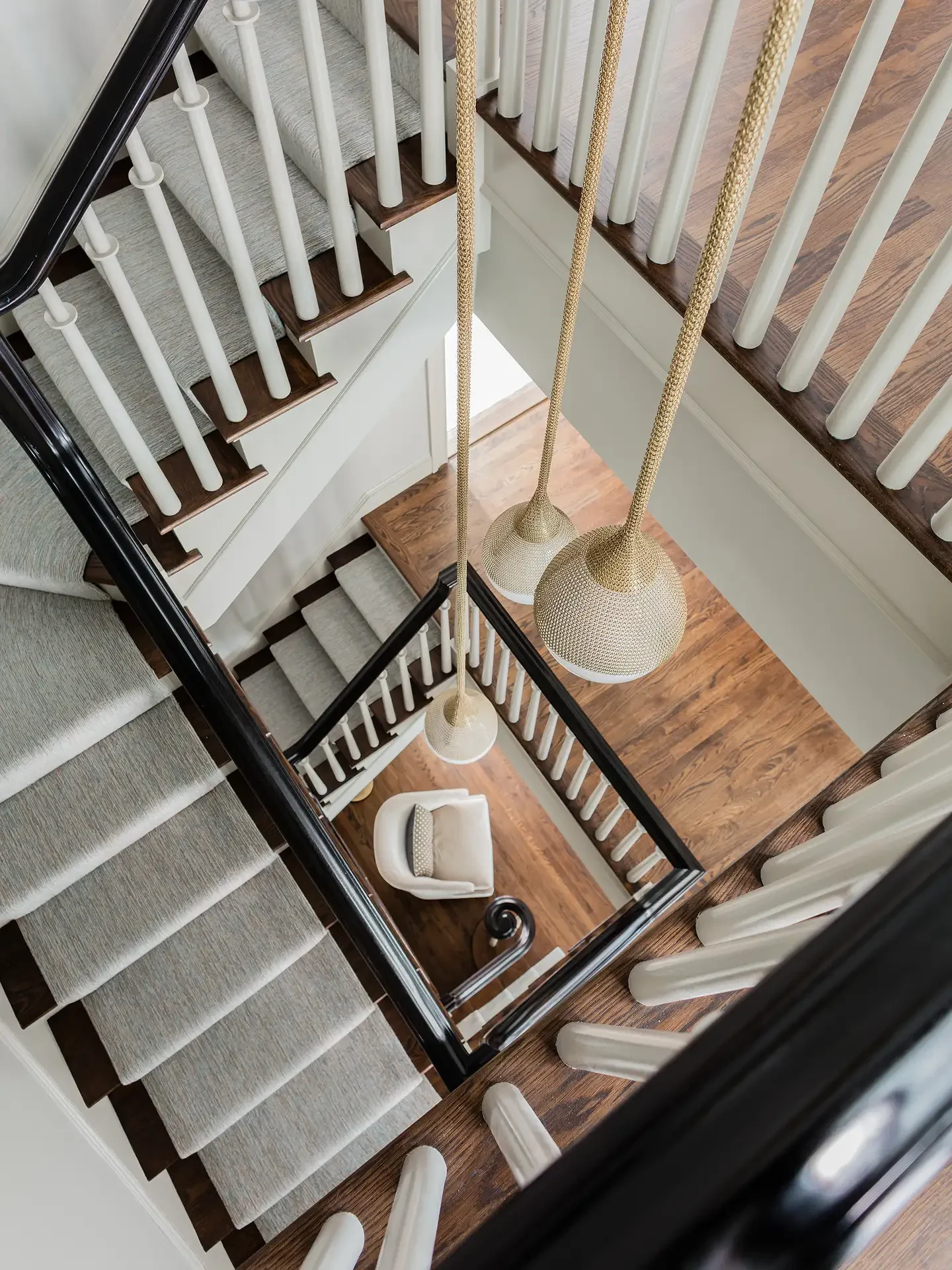 As seen, stair runners are an excellent addition to any home, providing practical benefits and a touch of style and elegance. They are perfect for enhancing the look of your staircase and making a lasting impression on your guests.
By following these tips, you can choose the perfect stair runner to complement your home's interior design and enjoy the many benefits it provides.
Want to stay inspired? Explore a selection of entrance rugs by TAPIS Studio, handmade with botanical silk and natural wool, perfect for creating an entrance that is love at first sight.