Looking for bedroom rug ideas to add texture and warmth to your room? Check out these stylish options suggested by professionals that will take your decor to the next level.
No matter your style, there's a rug out there that can transform your bedroom into the oasis of your dreams. We have gathered some projects from top interior designers to inspire you to complete the decoration of your space.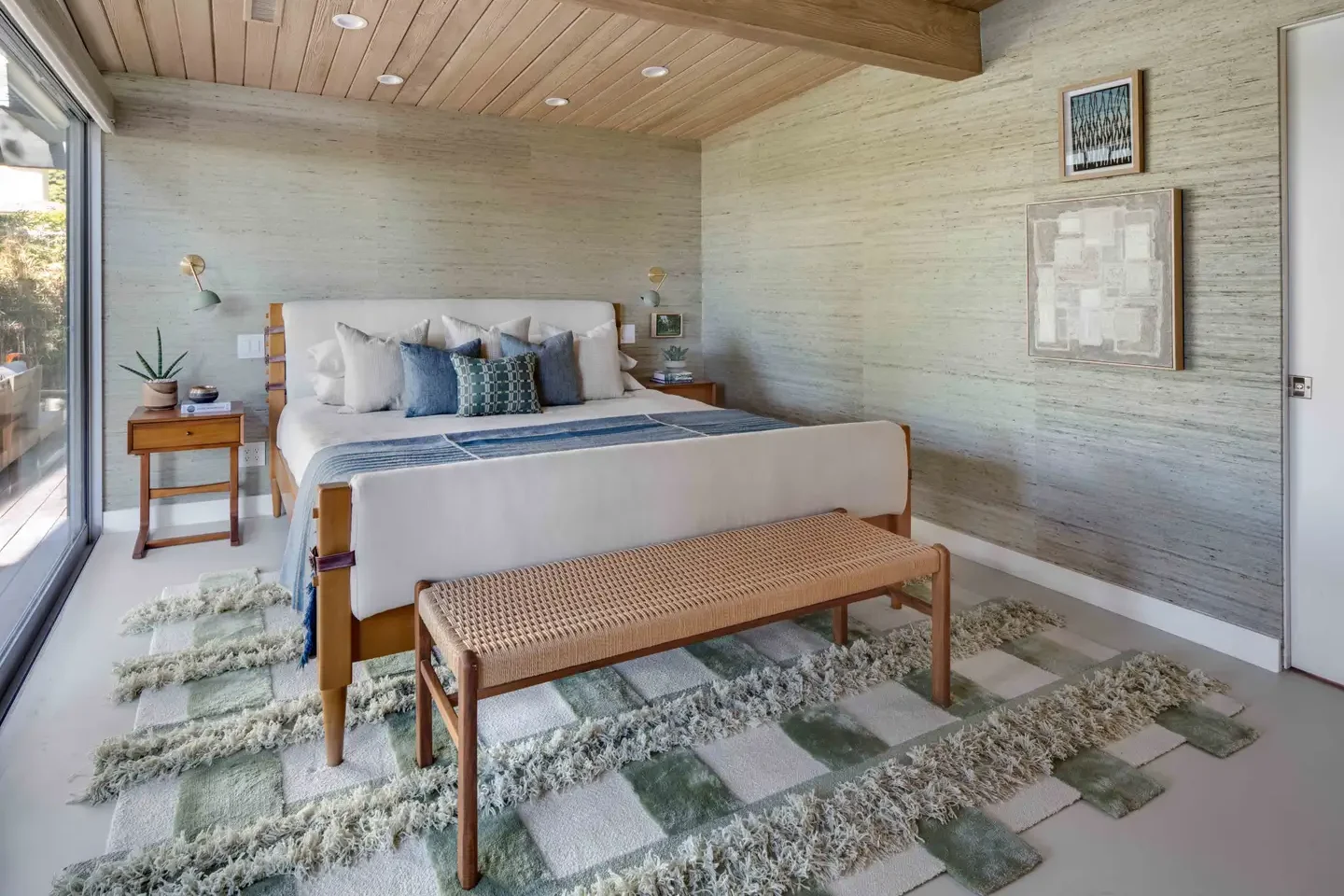 Rugs are the perfect addition to a sophisticated home, and for the bedroom, it could be no different. A carefully chosen rug can transform the entire feel of your space and make it seem more inviting and even reflect the personality of those who live there.
Thus, the perfect bedroom rug is the one that will enhance the design of your master bedroom, making it cozier, quieter, and more stylish. Therefore, the color, materials, texture, and even the scents of the main room design can (or cannot) define the perfect environment to relax and recharge your energy.
In this post, we will explore some bedroom rug ideas recommended by top interior designers to help you elevate your bedroom's look. Explore these 4 decor projects to try for a complete bedroom transformation:
Best Bedroom Rug Ideas
A Romantic Glam, by Emily Henderson
Emily Henderson, a renowned interior designer, has designed a "Victorian Glam" bedroom that features an eclectic mix of vintage and modern elements. The Los Angeles-based interior designer recommends using layered rugs to add some personality to the room. In this project, she mixes traces of maximalist aesthetics with touches of "bohemian eclectic" to create at the same time a romantic bedroom full of joy and coziness.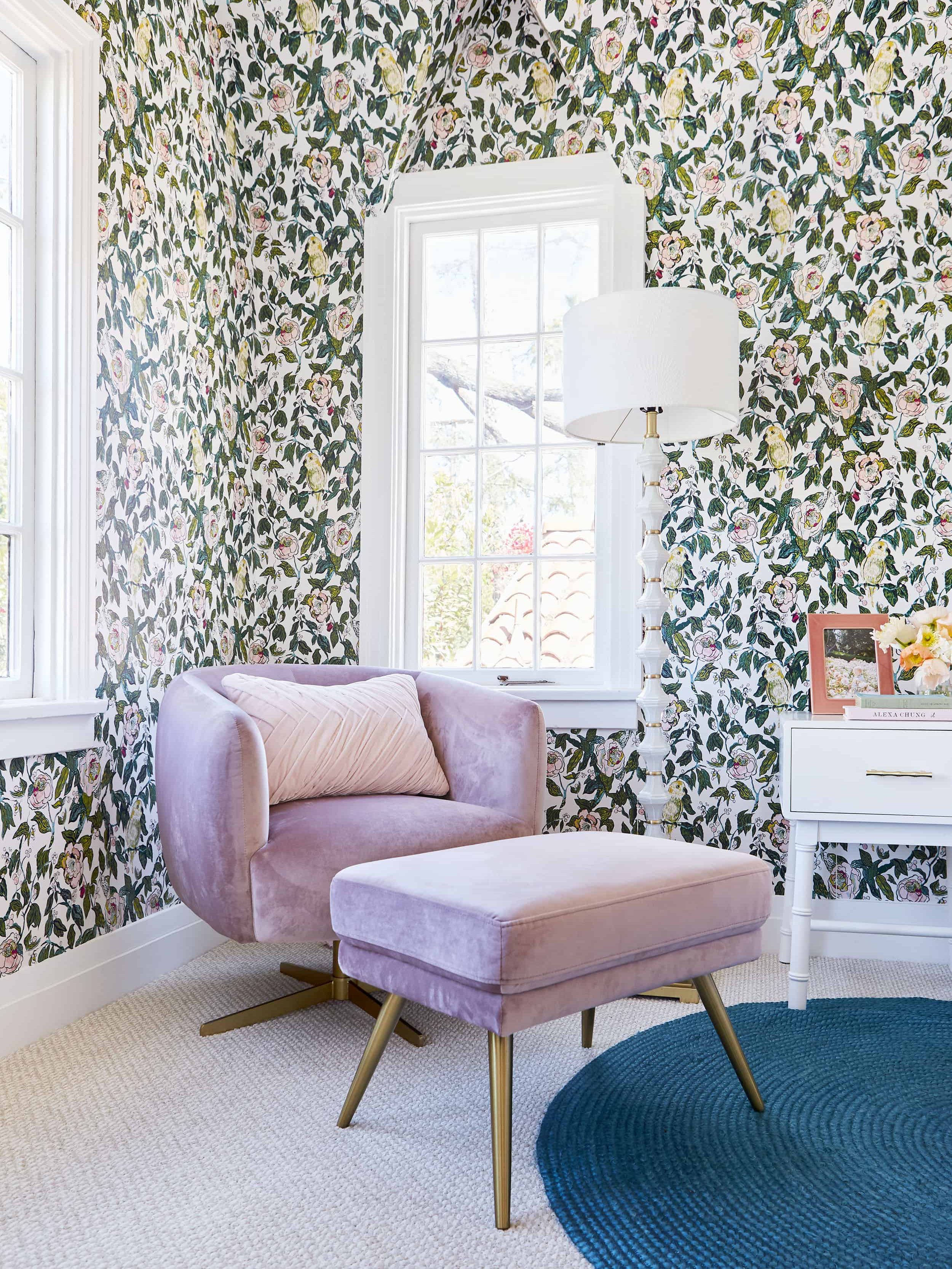 The rug she suggests should be large enough to cover the area under the bed and extend on both sides. Then, you can opt for a vibrantly patterned rug that complements the color scheme of the space, or choose a contrasting color to make a statement, as in this case.
Comfort in every step, by Peter Mikic
When designing a bedroom, it is essential to choose an appropriately sized rug that fills most of the space. Ideally, according to Oshri Adri, cofounder of Adri + Dahlman Interiors in New York, it should start at the front of the bedrooms and extend beyond the bed by at least two to three feet.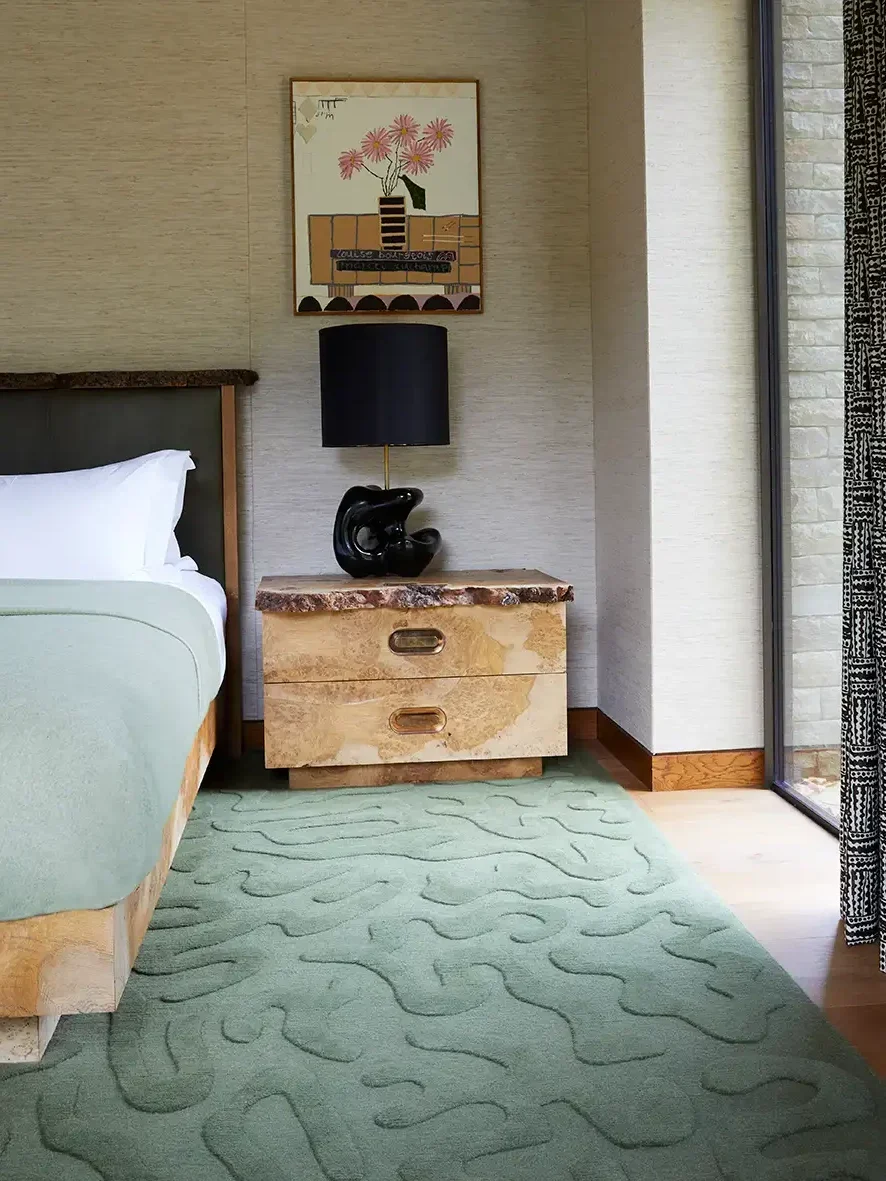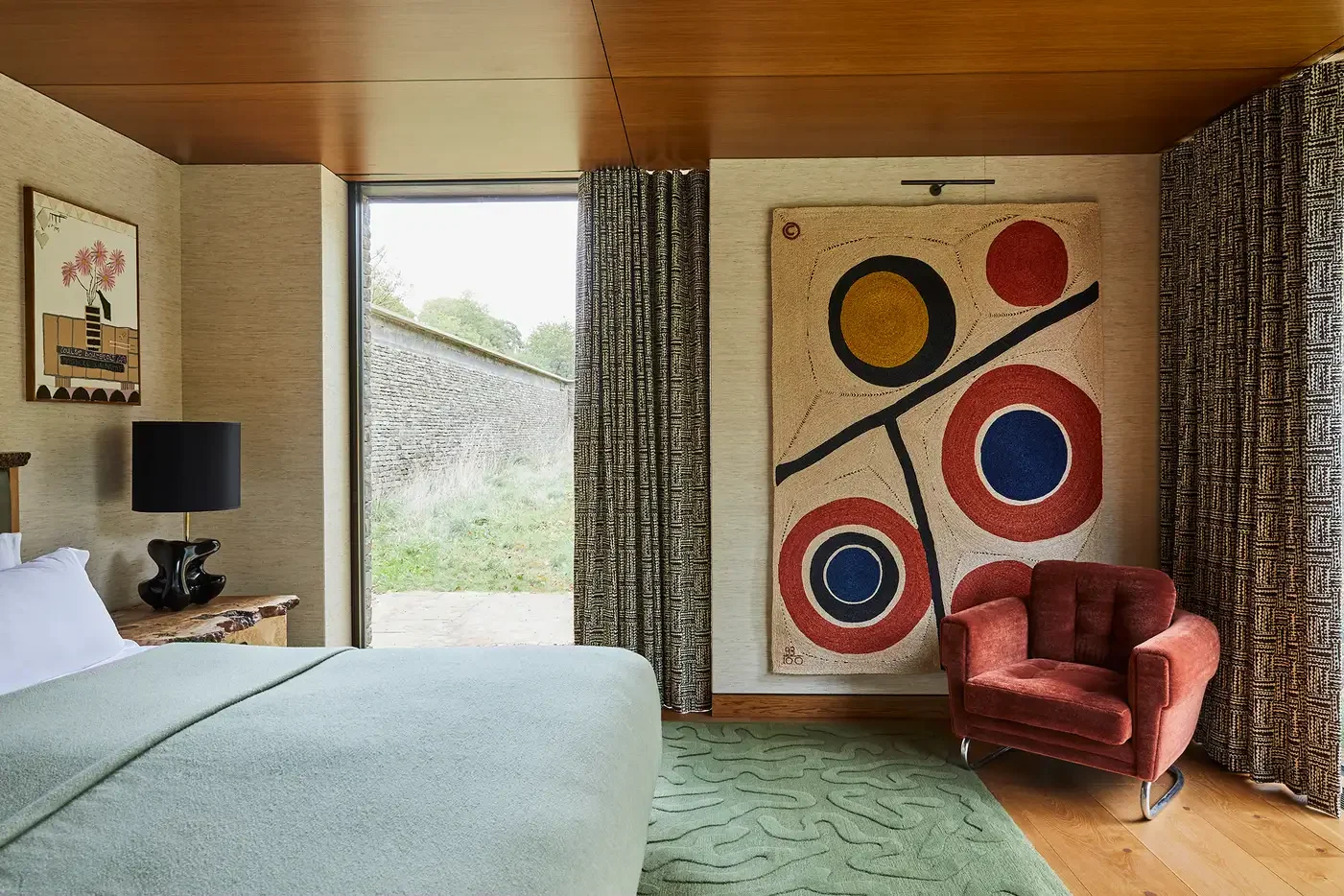 An area rug is one that covers only a part of the floor, tying a room together, adding personality and warmth, and boasting many benefits. The master bedroom of the "Keepers Farmhouse" project by interior designer Peter Mikic rightly presents a rustic, sophisticated style that plays with shapes and colors without losing style.
Creating a calm ambiance with natural lights, by Sarah Sherman Samuel
Of course bedrooms are meant for sleeping, but it is natural to take into account the importance of designing a space for daytime use as well, particularly if it serves as a home office. As light enters the room through large windows, these details emphasize the elegance and simplicity of the decor, making the room a warm and welcoming place.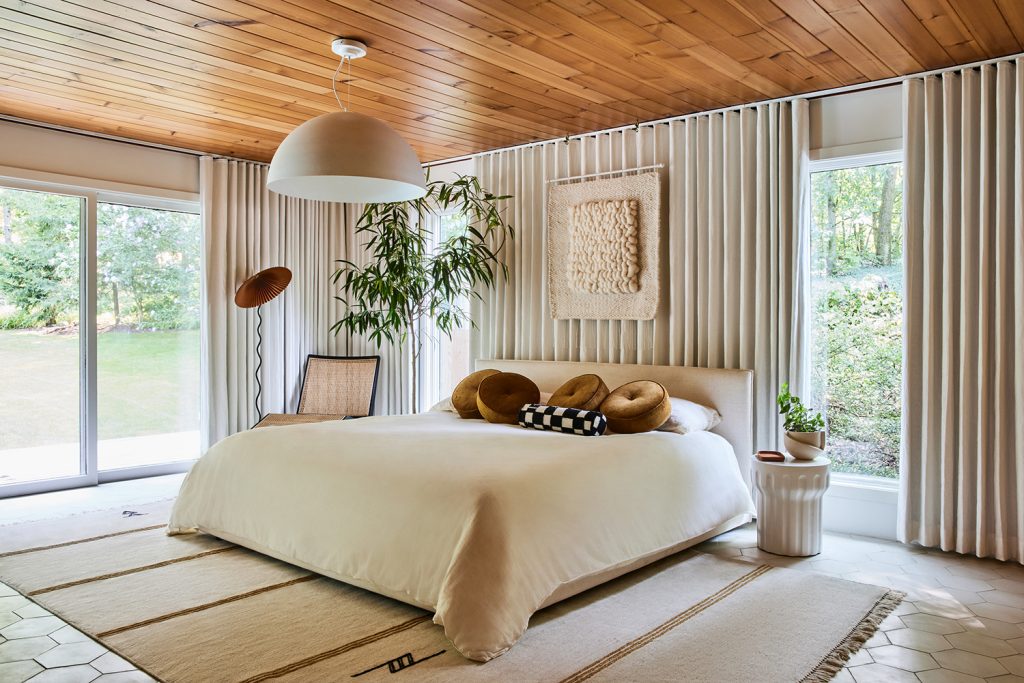 Neutral bedrooms with rugs in nudes and earthy tones are a popular decorating trend that emphasizes subtle details to create a cozy and elegant space, providing a sense of comfort and calm, perfect for the bedroom. "For a warm and cozy bedroom, I like to start with a mostly neutral background, adding interest with natural textures and finishes," says Suzie Lucas, a specialist at Lucas Interior.
This Woodland post-modern interior design by Sarah Sherman Samuel is one of the excellent bedroom rug ideas for those who have large spaces with lots of light.
Dramatic, Timeless and bold, by Sasha Bikoff
Sasha Bikoff is a renowned interior designer with a vibrant and eclectic decorating style that combines different styles, colors, and textures. Her work is characterized by the use of bold patterns, vintage furniture, and touches of glamour, creating unique environments full of personality.
That's why we brought you another bedroom rug ideas project to inspire you. Here, the designer chose deep shades of bronze and caramel brown to create a cozy atmosphere in the master bedroom, complemented by a coffee table and mirror, a sofa, and a vintage lamp that creates a cozy sitting area.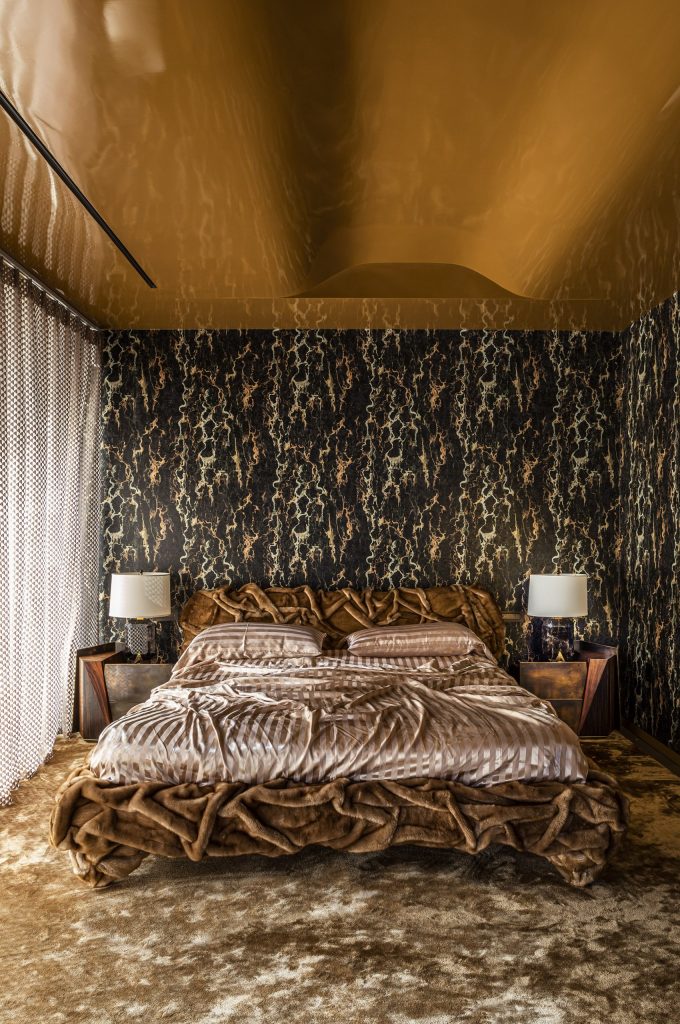 To complete the dramatic aesthetic, the choice of chocolate lacquered ceiling and wallpaper create a perfect harmony with the carpet, which covers most of the space in an equally striking tone.
As seen, a rug is a great way to add some warmth, texture, and personality to your bedroom. Whether you opt for a cozy shag or a modern geometric design, there's a rug out there to suit every taste and style.
We hope these bedroom rug ideas have inspired you to find the perfect rug for your space. To keep inspiring yourself, check out our content with 5 best ways to elevate a room using a monochrome rug. Enjoy it!