Spring and summer rugs are perfect for making your home decor look lighter on the hottest days of the season. Check out the top rug trends 2023 to make your interiors unforgettable!
Every year, designers and interior specialists reveal the main trends in the world of decoration. Rugs, as important pieces of visual composition, could not be left out.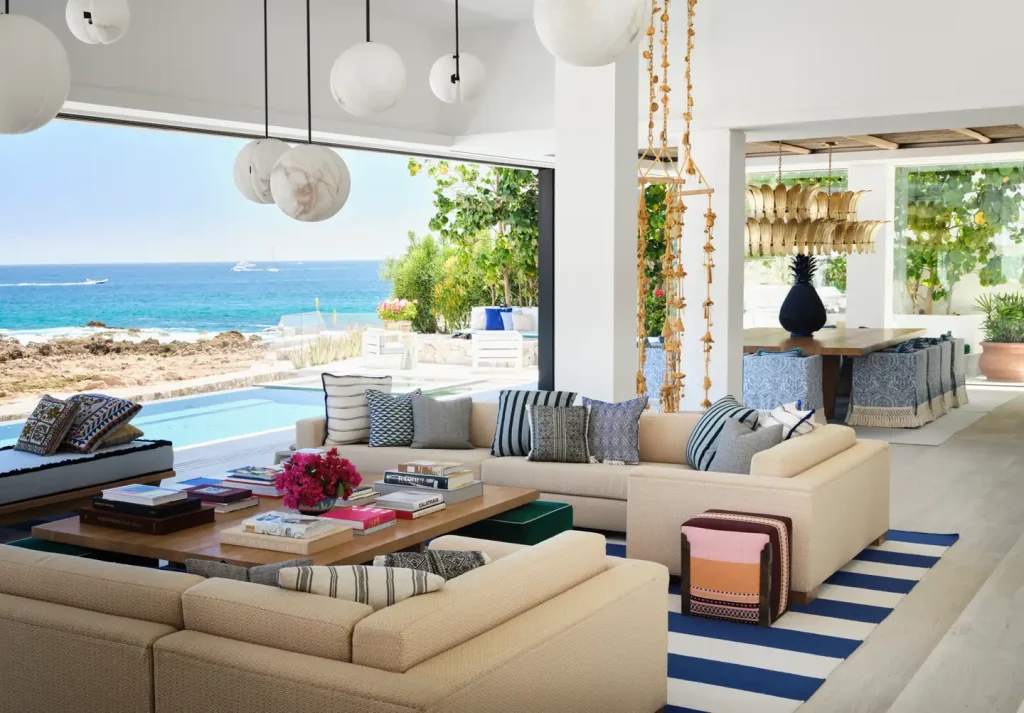 As the weather gets warmer and we approach the spring and summer seasons, it's time to start thinking about refreshing our homes with new decor. One of the most impactful ways to do so is by updating your rugs, and the trends for 2023 are sure to impress.
Whether you're looking to update your living room, bedroom, or dining room, there's a rug out there that will perfectly complement your space. In this post we will explore some of the main rug trends for 2023 – in particular for spring and summer rugs –, providing tips on how to combine them in your project rooms.

Best rug trends 2023 for Spring and Summer Rugs:
1 VIBRANT COLORS
With the arrival of warmer days, the new color trends in rugs point to more vibrant combinations, leaving aside light and neutral ones. Rugs are now protagonists in defining the color palette of a room, dictating the vibe of the space. From bright yellow to deep blue, bold colors can add a pop of emotion and a touch of excitement to any room.
According to specialists, the colors that will be in trend in 2023 are inspired by nature, with lighter shades of terracotta, orange, cherry red, lime green, yellow, and beet purple. Whether spring and summer rugs, if you are worried about taking up your space with too much color, the key is to balance them with neutral furniture or walls. This will help bring a sense of proportion to the room and create a cohesive look.
2 NATURAL MATERIALS
Looking ahead to the rug trends 2023, natural fibers are expected to be a popular choice. Carpets made from jute, sisal, wool, and bamboo are eco-friendly, sustainable, and can add depth and texture to any room. This trend towards natural materials is driven by people's desire to bring a touch of the outdoors into their homes.
For spring and summer rugs, consider pairing a natural fiber rug with wooden furniture or accents for a cohesive look. These rugs also tend to be more durable and long-lasting than synthetic options, making them a smart investment for any home.
In the summer, you can take advantage of the versatility of natural fiber rugs by layering them with bright, modern, or monochromatic rugs. The trend towards earth tones and bold textures means that these rugs can add a warm and cozy feel to any space.
3 LAYERING TEXTURES
The trend of using layers of rugs continues to be popular, especially for delineating spaces in open areas. Designers are mixing different textures to help divide spaces and create a more welcoming feel. It is very common to use in apartment projects, two different rugs to divide the room into two smaller groups of furniture and create a more human scale.
Changing the texture and color of the rugs can also help inform the use of each space, creating a clear delineation between public and private. To successfully layer rugs, start with a large neutral rug as your base and then add a smaller rug on top for contrast. Make sure the rugs complement each other and don't clash.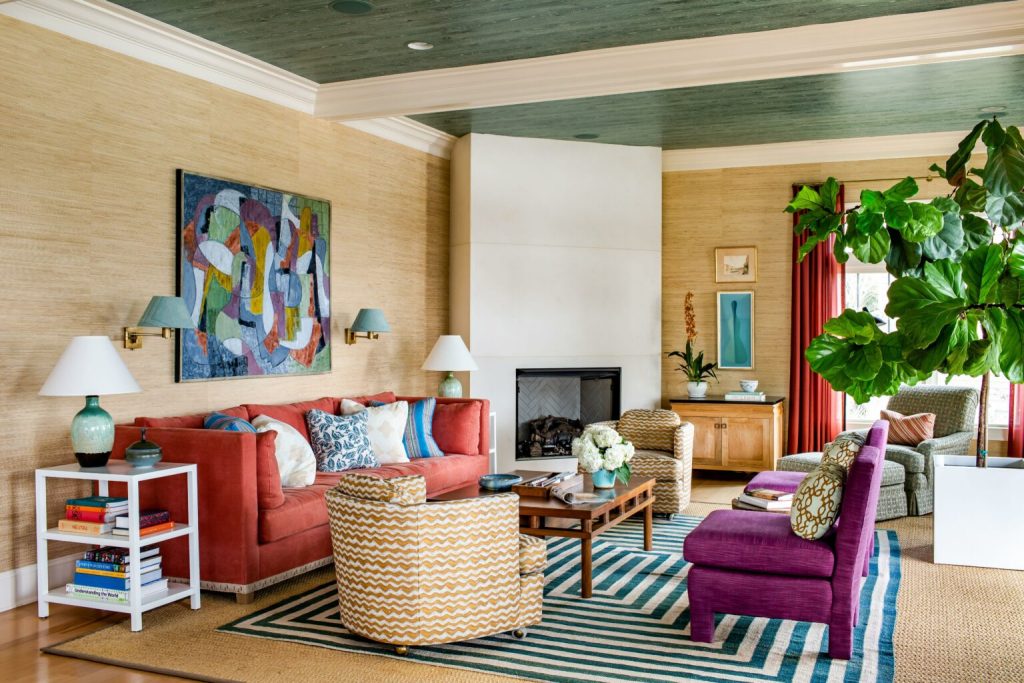 4 THE BEATUTY OF SHAPED AND IRREGULAR RUGS
In 2023, the trend in spring and summer rugs is to go for interesting and versatile shapes, rather than the standard rectangles that can make a room seem closed off. Soft, flowing shapes are popular and help unite open-plan spaces, while more angular and eclectic designs introduce interesting shapes that can be incorporated into the overall decor of a room.
People are looking for standout rugs and unique pieces to accentuate the overall look of the home. And with the arrival of the new season, letting the air flow in open, airy rooms is the best idea. A shaped rug can make your space bold and interesting at the same time.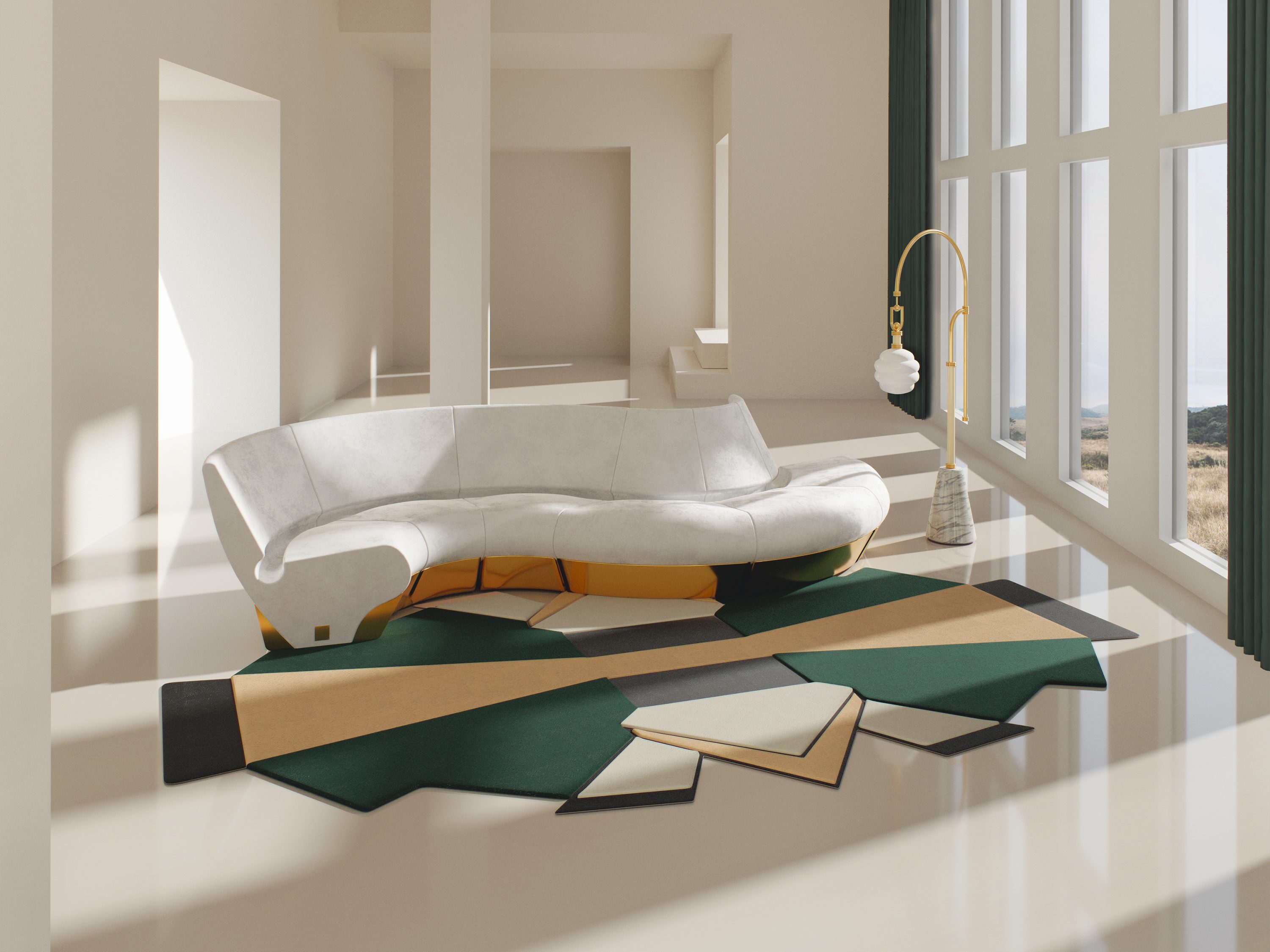 5 STRIPES AND GEOMETRICS ON!
Finally, vintage and retro rugs are a trend in 2023, adding a touch of nostalgia to any room. There is nothing more reminiscent of the Boho era of the 1970s than cheerfulness and color. Therefore, floral prints are perfect for completing your decor with spring rugs.
Stripes are also timeless and always a classic, but for the summer season, designers have decided to shake things up a bit by offering them with bold, jagged edges. Summer rugs can feature lots of side bangs, perfect for adding a touch of personality and history to your home!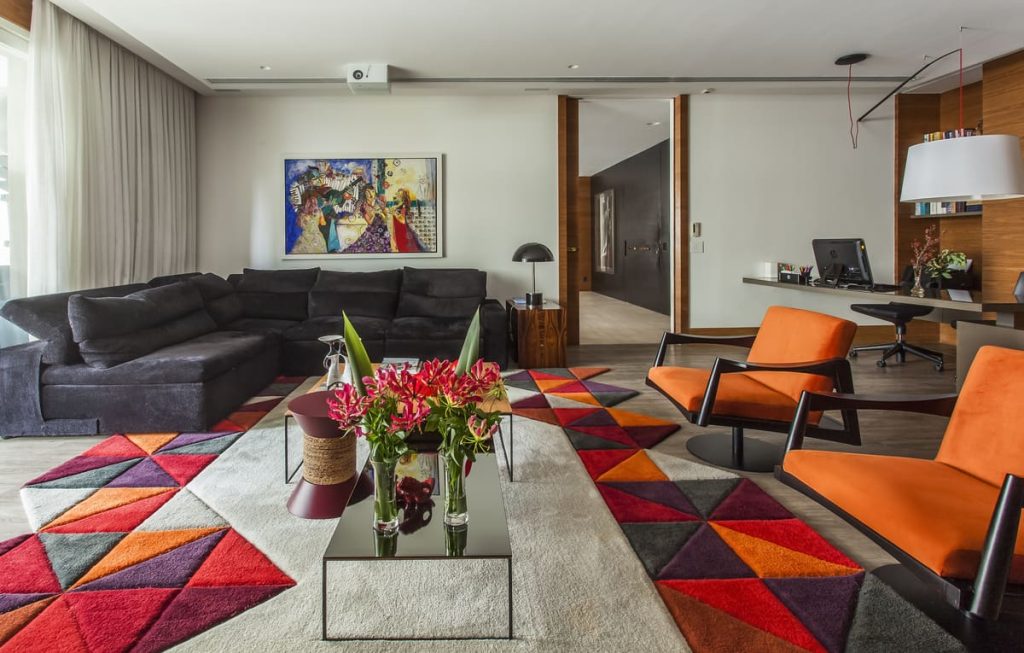 Overall, the trends for spring and summer rugs in 2023 are all about texture, color, and personality. Whether you prefer natural fibers, bold patterns, or understated neutrals, there's sure to be a carpet to suit your style and taste. So why not update your home with a new carpet this season and enjoy a fresh and vibrant look that will last all year round?
TAPIS Studio has unique and perfect models to complete the decoration of your place, with different styles, colors, and collections designed for each room of the house. Check it out!