Viva Magenta is the Pantone color of the year, and here are our rugs suggestions to match this stunning shade.
For the next year, we can expect maximalist trends to make the interiors even more special. 2023 promises to be bold, and the interior design trends highlight it. The Pantone color of the year follows it and reveals a fierce and vivid hue that promises to paint homes with fearless and positive feelings.
Pantone 18-1750 Viva Magenta is the color that has with task brighten up – not only the interiors – but all industries, from fashion to technology. A hue based on nature that descends from the red family and demonstrates a new signal of strength. It's a color that will not only paint the year with beauty but also with strong and necessary emotions.
Viva Magenta is a beautiful hue that allows us to play with it and create stunning color combinations. We can expect this hue to trend in interiors and cover homes with beauty, boldness, and sophistication. Viva Magenta can match different interior styles – from Art Deco to Modern, and can be used as the primary hue of the layout or to add a pop of color to a space.
Thinking about the trending shade of the year, we selected some stunning rugs that can be the perfect complement to create a beautiful interior. Read on to discover our suggestions.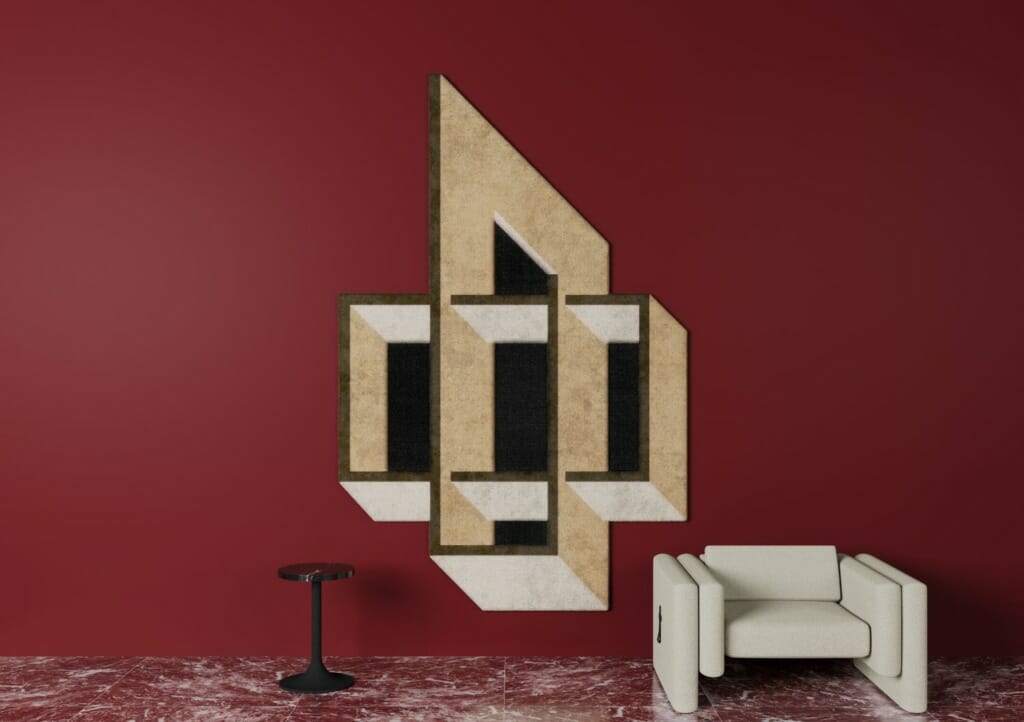 The best rugs to match with Viva Magenta
For a neutral look
Even though the new year trends show maximalist and bold tendencies, in 2023, we can also expect minimalist interiors where earth and neutral tones can create the perfect atmosphere for a restful space.
In that scenario, pastel and essential rugs can be an excellent way to balance the fierce of Viva Magenta and give any space the comfort it needs. For that selection, we followed the Pantone Color Institute palette suggestion, which they presented with Viva Magenta as it paired colors and highlighted pastel and earth hues.
For a neutral pairing with Viva Magenta, our suggestions are the TAPIS Pastel #21, a beautiful art-deco rug in a mint-green color that can give a touch of charm and softness; TAPIS Pastel #06 has an incredible shape and neutral colors that will perfectly combine with the bold trending shade of the year; TAPIS Orchid #07, a modern rug with a regular shape for a delicate aesthetic.
For a bold interior
Boldness is the word for 2023. Bold interiors, shades, and shapes will highlight the following year with powerful feelings. Viva Magenta is the perfect color to highlight the 2023 boldness, but if you plan to create an interior that catches people's attention, we have the best rugs to combine with the Pantone color of the year.
To select the best rugs to match with Viva Magenta and catch attention, we search the inspiration in the complementary colors of the trending shade of the year. This selection of rugs highlights colors that contrast with Viva Magenta and give a bold impression to any layout.
We have three stunning rugs that can complement the color of the year: TAPIS Stock #05, has its shape inspired by Memphis style and green hues that will give an impressive look when combined with Viva Magenta; TAPIS Shaped #24, with bold green color and organic shape for an irreverent interior and the TAPIS Oval Ruby that is ideal for an intense and powerful look.
For a harmonious layout
Trends may come and go, but the principles of interior design are forever. It´s why having a harmonious layout can make a difference in a project. Harmony in interior design is when all the elements can fit together and be used for colors that can improve any room's mood and aesthetic.
To find harmony with Viva Magenta, we selected its triadic color combination based on three colors spaced around the color wheel. Blue, green and red are perfect hues to work when searching for a harmonious look paired with Viva Magenta.
Our selection of rugs for a harmonious layout highlights the TAPIS Pastel #20, a rug that mixes mid-century modern vibes with Memphis Design style; TAPIS Pastel #17, which combines sandy hues and adds elegance and romanticism to any home, and the TAPIS Ruby #09, an essential rug that can offer comfortable element to any room.
We hope that you have enjoyed our selection of rugs to match the Pantone Color of the Year, Viva Magenta and that it has inspired you to create bold and stunning interiors. If your dream rug wasn't on this list, check out our custom service and request the perfect one to complete your interior.