Bold, Surprisingly, and with an extra dose of comfort. Discover 12 Trendy Area Rugs to highlight your interior design project.
2023 promises to be a bold year, with stunning tendencies that will take over the interiors worldwide, showing that a dose of personality is never too much. The most wanted trends for the next year aim for more – more authenticity, more colors, more textures, more comfort, and of course, more rugs.
As we already know, there is no place where a rug can't be, and for 2023 the tendencies show that rugs will highlight the home space not just by adding an extra layer of comfort but helping to make it bolder and more glamorous. The trendy area rugs for the next year are the ones with irregular shapes, eco-friendly made, and with retro flair.
The following year will be the moment when the rugs will be the star of any home – making the floor (or walls) the star element of any interior design. Many trendy area rugs are waiting to highlight the home layouts in 2023 and show all the boldness that these pieces can bring. This article gathered 12 of the most wanted trendy area rugs to improve your interior design project and update it for the upcoming bold year. Are you ready to discover them? Keep reading this article.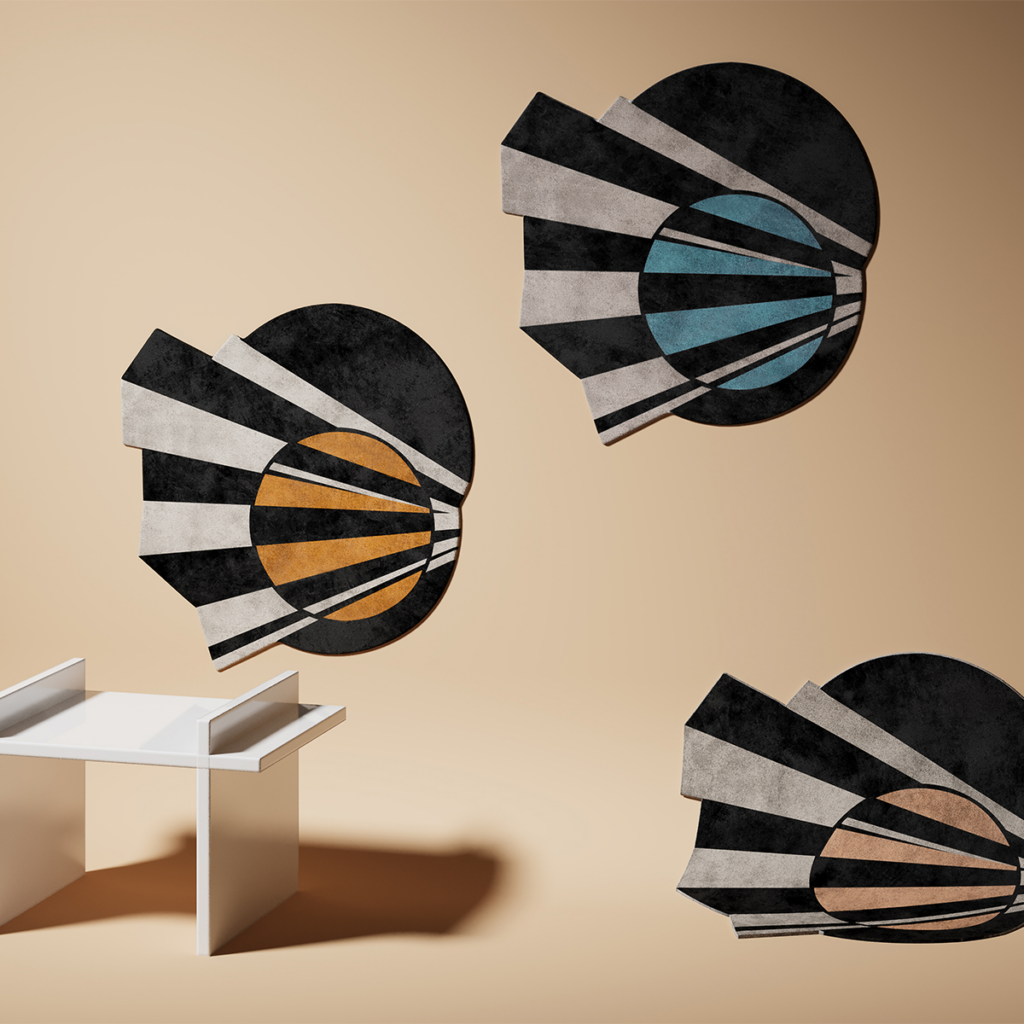 Trendy Area Rugs
Rugs come with fierce this year, bringing more colors, textures, and boldness and highlighting some values, such as the handcrafting processes and the environmental concern. Many rug tendencies are coming to make the floor (or the walls) the star element of any home space. If you want to discover more about which tendencies you should follow for the next year, we wrote an article about what we should expect for 2023.
In 2023, it will be time to break the stigma that rugs are just a piece to add comfort; the trendy area rugs and the tendencies will show the opposite, that rugs can be the principal element of any stylish home. With different colors, playful shapes, and magical textures on the walls or wherever the imagination permits – there are trendy area rugs for all styles and every home space. So let's discover 12 of the most wanted trendy area rugs that promise to highlight any interior design project; keep scrolling.

Our top 12 Trendy Area Rugs
The rule for the next year is to go bold, which can be from bold textures, values, or aesthetics. The most wanted trendy area rugs are the ones that add a layer of comfort and also follow the tendencies for the next year. Thinking about the rug trends and tendencies for 2023, we gathered 12 trendy area rugs that will add the perfect flair to different interiors. Our selection aims to show that every home style can have its trendy rug.
For an Eco-friendly home
Eco-friendly is a way of living. Homeowners and designers are paying more attention to the concern about the environment and the world's future, leading to the choices of furniture, accessories, and rug. For 2023, the concern about the environment and home adaptation for a space that cares about the world will be in vogue. The trendy area rugs will also follow this concern, highlighting eco-friendly materials such as the Econyl® and showing that it's possible to have incredible rugs and still care about the world's future.
For an eco-friendly and trendy home, we selected three incredible trendy area rugs from TAPIS Studio's Eco Collection that will make any interior more fashionable while also caring about the environment. These rugs are made with Econyl®, a regenerated nylon produced from the net waste from the oceans.
TAPIS Eco #003 follows the geometric tendency; with an asymmetrical shape and intense color, it can add a robust maximalist look to any interior, while the TAPIS Eco #005 highlights the color block trend; with different shades of the same color; this trendy rug will make any layout stand out. Finally, the TAPIS Eco #002 will set the perfect playful vibe that 2023 asks for.
For a Retro aesthetic
The next year will highlight geometric patterns as the perfect complement for a trendy interior. Bold, unexpected, and with a retro flair, some of the trendy area rugs for 2023 promise to be the ones with irregular shapes and timeless colors, such as green, blue, beige, white, and black.
Following this trend and to update any space for 2023, we selected some incredible trendy area rugs from TAPIS Studio's Retro Collection. Inspired by architectural lines and with beautiful hues, this collection breathes modernity with a retro flair.
TAPIS Retro #009 can be a perfect choice if you want to follow the trendy color block. In contrast, TAPIS Retro #004 will embrace any interior with its artistic look, and TAPIS Retro #003 will add an extra layer of braveness to any layout with its asymmetrical shape.
For a Bold interior
There is no better word to describe the next year than bold. The same goes for bold colors, bold patterns, and bold silhouettes as the best description for some of the most wanted trendy area rugs for 2023. The interior will follow a maximalist tendency next year with bold furniture, accessories, and especially bold rugs. If you are going to follow the bold trend, so you should take a look at our selection of trendy area rugs for a strong look.
TAPIS Shaped #029 highlights a unique shape and an incredible playful aesthetic that is perfect for a bold and irreverent look; this rug promises to be the star piece of any space – and if you want to go a little extra bold, you can hang it on the wall for a unique look.
Another key piece for a bold look is the TAPIS Shaped #026; this eclectic rug brings back mid-century modern vibes mixed with Memphis style and can add the boldness final touch to any interior. Finally, we also highlight the TAPIS Eco #006, which is perfect to follow the color block trend.
For a cozy environment
Even though the next year aims to be bold, a comfortable home is always a trend. In 2023 the trends are also about making every home more comfortable, turning the dream home into a reality, and creating the perfect spot to rest from the world's hustle. If you aim to create a cozy environment while following the new year trends, we selected some stunning, trendy area rugs that are both – fashionable and comfortable.
TAPIS Menízia #006 will add a colorful and bold vibe that the new year trends ask for; this trendy area rug is made on an artisanal loom by a small group of craftsmen using natural-colored wool fibers, both bold and artsy it's everything that a stylish home ask for in 2023.
There is also space for neutral and soft tones in the new year's trends; the following trendy area rugs will add the comfort that any home needs. TAPIS Menízia #003 is a hand-tufted rug with an eclectic style due to its unique color, pattern, and texture, while the TAPIS Pastel #025 will improve any layout with its unique aesthetic and bold shape.
With these incredible trendy area rugs, any project will glow in 2023. Discover more incredible trendy area rugs for your upcoming projects and be ready for this year that promises to be bold.