Looking for inspiration to enhance your living space project? Check out the Favorite Rugs of these Famous Interior Designers.
Famous Interior designers are the best option to guide you to enhance your living space with the most stunning rugs. The famous interior designers we have selected are known for their unique and elegant styles, from eclectic elegance to playful palettes.
Their unique elements are sure to inspire you in the best possible way. Let's explore these incredibly famous interior designers and their favorite rugs and be inspired to enhance your living space with the most elegant and stylish rugs you have ever seen.
1. Eclectic Elegance by Kelly Wearstler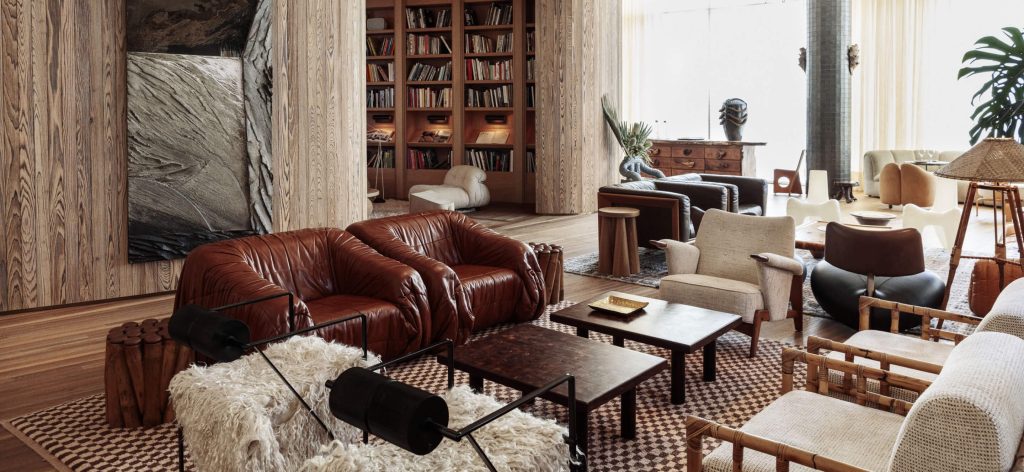 Kelly Wearstler is a renowned interior designer who combines elements from different eras and styles in her projects. Eclectic and bold styles are her brand. With a keen eye for art and materials, this interior designer is a master at using rugs in her projects. Wearstler is known for using rugs of all sizes and shapes to bring personality to her designs.
Rugs add texture and elegance to any room, and Wearstler shows that by incorporating bold and luxurious rugs, creating stunning interior designs. In the Santa Monica project, the interior designer displays a bold and gorgeous rug to add to the space's luxury and to combine with the mid-century furniture.
2. Comfort and Chic by Nate Berkus and Jeremiah Brent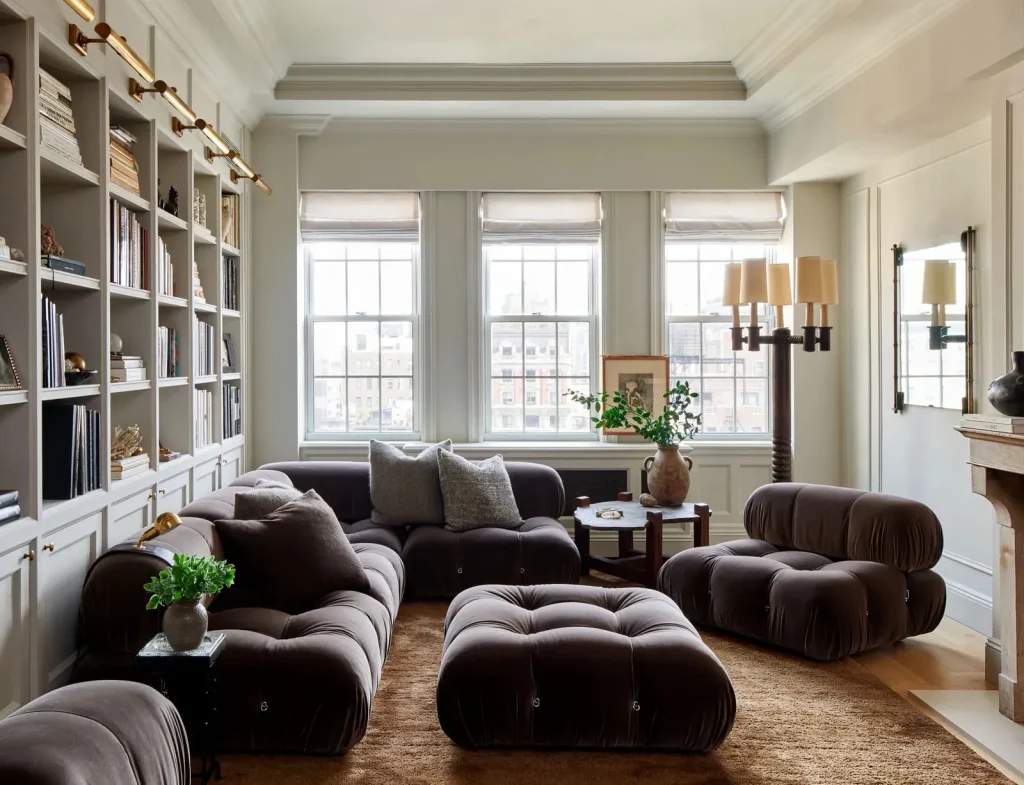 This famous interior designer couple is known for their comfort and chic-loved apartment in New York. This fancy and cozy home was their first work together, so they have a special place in their hearts. The couple combined their design passions – vintage furniture, rich materials, and colorful details with neutral-tone rugs.
Nate and Jeremiah in this stunning apartment show how beautifully creamy neutral rugs enhance a living space. The couple perfectly blends in the communal areas the neutral hues with the statement and attractive pieces.
3. Old Hollywood Style by Greg Natale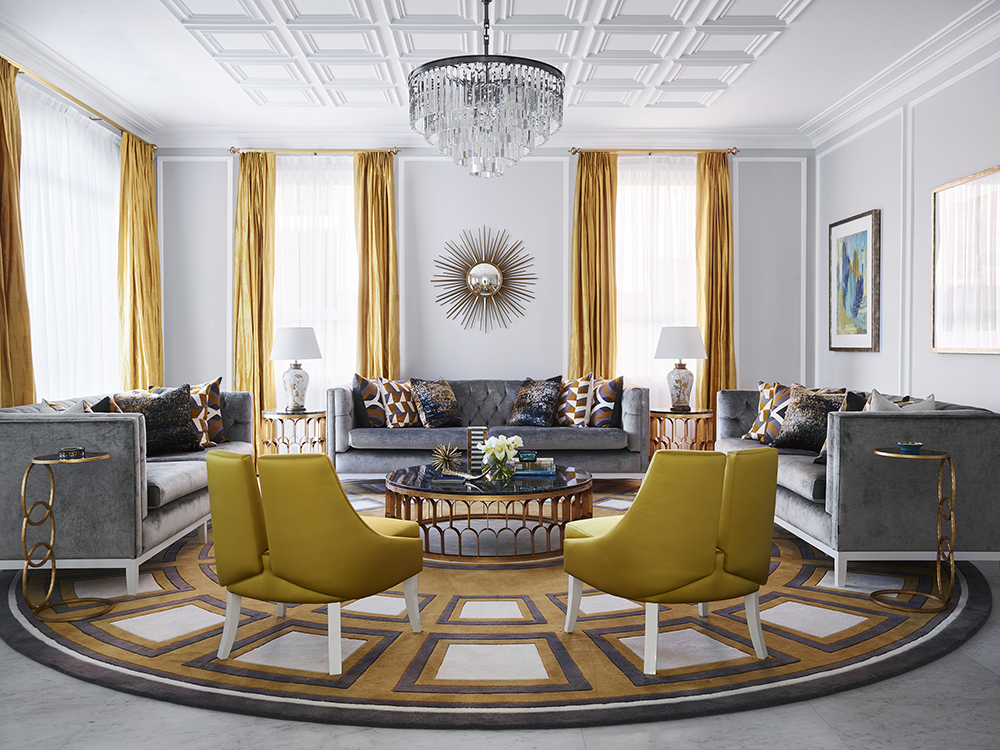 Greg Natale flawlessly merges modernist art and furniture with authentic rugs, showcasing his love for maximalism and bold style in interior design. In this project, he effortlessly blends the glamour of old Hollywood with pop colors, creating a French Chateux elegance.
The greys contrasting with the mustards, navy, and peacock blues in this home are a sight to behold. The rug in this space adds to the overall aesthetics, enhancing the room's beauty and perfectly representing Natale's exceptional design skills.
4. Thomas James Maximalist Style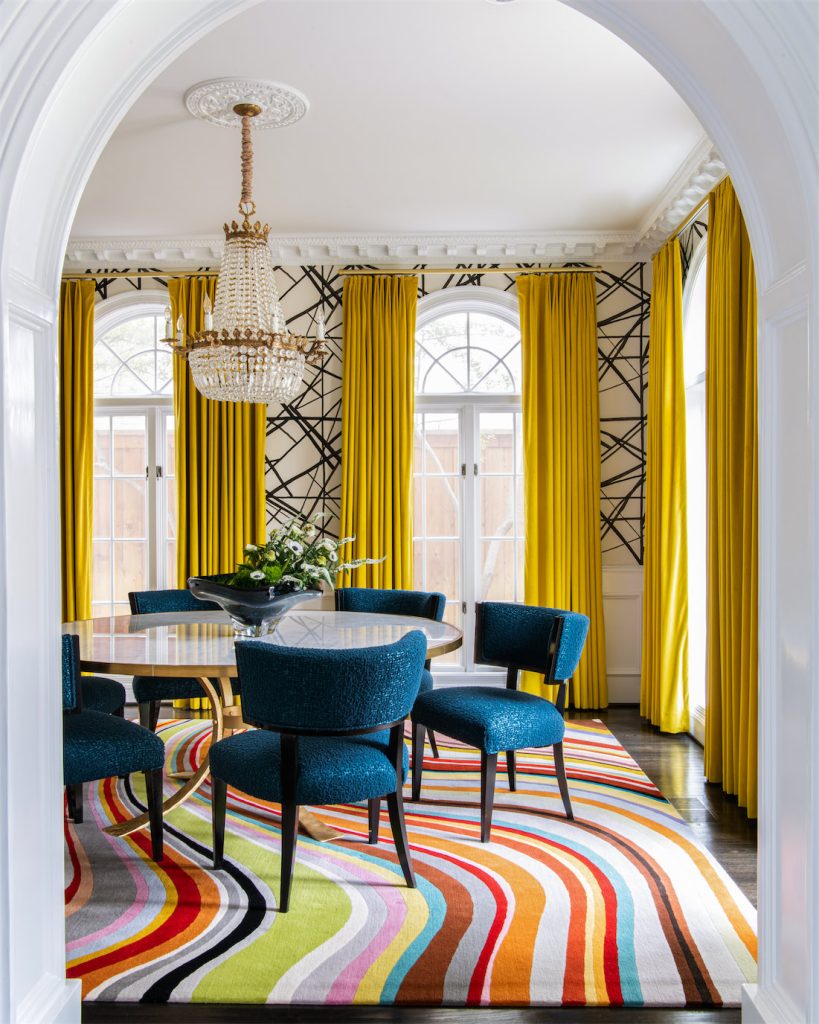 In our list of famous interior designers, we must include Thomas James. This interior designer uses bold design choices and playful color palettes in his interior designs. His projects are best described as featuring unique elements, vibrant hues, and colorful rugs. These bold and playful colors seamlessly blend with other stunning pieces in the room.
The projects he designs have many impressive features, but the most impressive ones are the vibrant and colorful rugs. Whether a striped pattern or a pink hue, these rugs add energy and motion to the area, creating a dynamic and lively ambiance.
5. Dark Tones by Jessica Schuster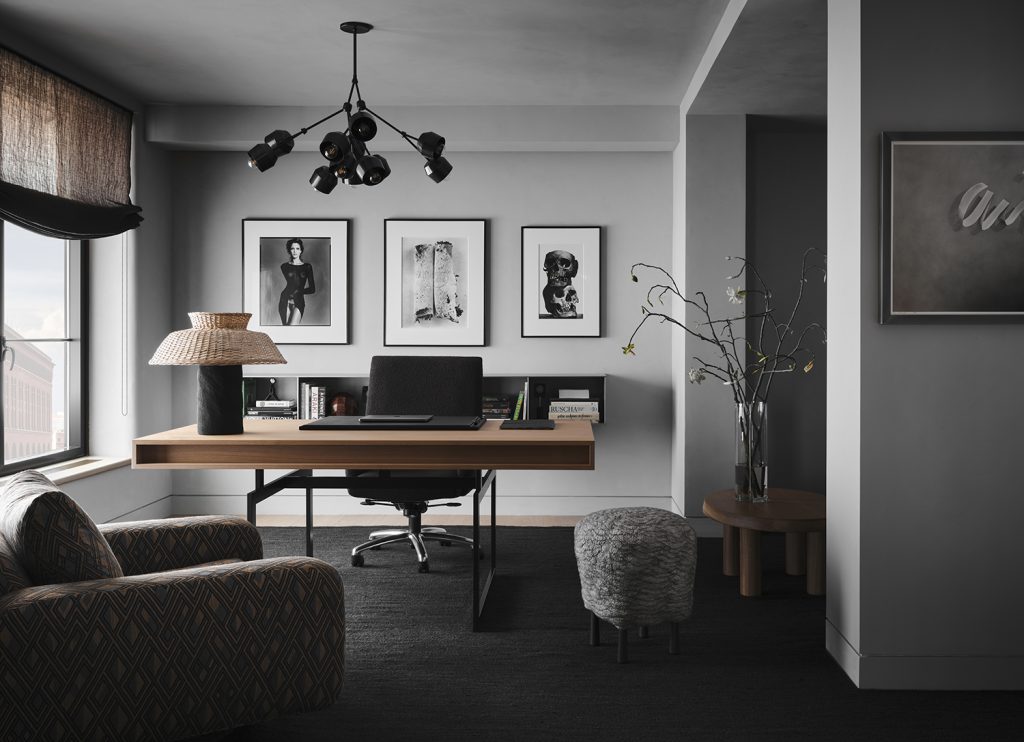 Jessica Schuster is a renowned interior designer who can inspire you to create an exceptional living space. Schuster's designs are awe-inspiring, achieved through a minimalist approach that perfectly balances functionality and aesthetics.
The New York abode is one of the most well-known projects of this famous interior designer. The home features a minimalist design and a dark color scheme. The innovative design seamlessly blends striking minimalist style with a palette of black and grey. The office is particularly stunning, with its grey backdrop, modern furnishings, and a beautiful dark-tone rug that adds to the room's overall aesthetic appeal.
Enhance your Designs with Stylish Rugs
These five famous interior designers have unique styles and approaches to designing projects. However, they all have one thing in common: they choose the most beautiful rugs to elevate their living spaces. These famous interior designers demonstrate that regardless of the style you prefer, selecting the right rug is crucial for enhancing your living spaces.
We hope these famous interior designers and their favorite rugs have inspired you to enhance your interior design. If you're seeking further inspiration for your living project, we invite you to look at our interior design projects page.