Discover the key to, from now on, always getting the rug placement at your design project right.
More than people think, rug placement is vital to any design project. Getting the rug position right is as essential as choosing the rug itself. As you may know, a carpet can alter a whole design project, including the feeling it gives off. It can define a focal point, zone the space, and even balance a color palette. However, if you get the rug placement wrong, it will ruin your interior design project. But don't worry. In this article, we'll show you how to get this right and elevate your project for the better.
Do: Experiment with sizes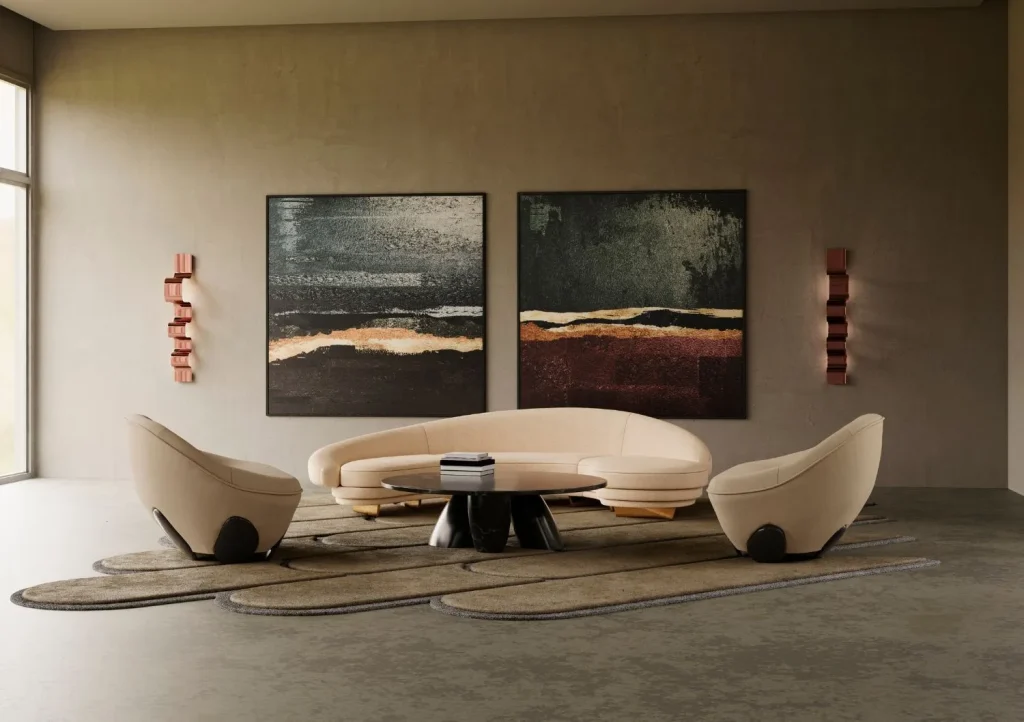 When creating an interior design project, size does indeed matter. It would be best if you never cut back on size. However, you need to know how to balance it and stay within a reasonable distance. To not overdo it, you need to find the exact size that describes the space yet that doesn't surpass it. If you succeed in doing this, then the rug will be able to connect all the design pieces and, if you desire, even tell a story.
For example, an oversized statement rug is an excellent choice in living rooms. It allows you to create a look where the furnishings are all spread across the carpet instead of just leaning against a wall. Besides, it makes a focus point, providing a well-put-together and organized look.
Don't: Have less than two furniture legs on the rug
At least two of the legs of the furniture you choose must sit on the rug. As a general rule, designers say it's preferable to leave not less than three inches of rug behind the front legs of the furniture. This tip may also be necessary for the previous paragraph, as it may help you choose the perfect-sized rug even more. These three inches require you to choose a larger rug so your furnishings aren't compressing together, creating the ideal rug placement.
Do: Hang it up on the wall as art
One of the most efficient ways to seize attention is by hanging up the rugs as art on the walls. Apart from being extremely creative and stylish, these bedroom rugs can save you a lot of money as you don't have to invest in more paintings to decorate the room. In conclusion, this rug placement only brings benefits since you can cut costs, connect all the colors in the design, and change the room's aura for what you desire. Other than that, once again, this arrangement also creates a focal point.
Do: Try layering rugs
Even though this may seem a little unusual, layering a rug, sometimes even with different textures and shapes, can elevate your design project for the better, as it adds comfort and originality to the space. Even so, to ensure that you have a good rug placement, you must rethink and analyze your rug choices so that you are sure they complement each other, and reconsider if the space you are working on has the due space to move on with this idea. This is important because the design will look overloaded if the area isn't big enough.
Do: Keep the furniture involved
This tip is perfect for open spaces. It outlines the area and develops a sense of warmth. Luckily, this rug placement is one of the easiest to achieve. You have to display the furniture inside the rug delimitations, and it will exhale a homely feeling and a zoned, balanced space.
Don't: Make it feel confined
Despite dimensions being highly important in interior design, the rug should link the room and not overwhelm the space. This mistake is widespread, where a small space is inundated by a carpet that's too big for the area, making it look clumsy. To help you avoid this, according to top interior designers, consider leaving at least eighteen inches of uncovered flooring and twenty-four in a bigger space.
Do: Make it symmetrical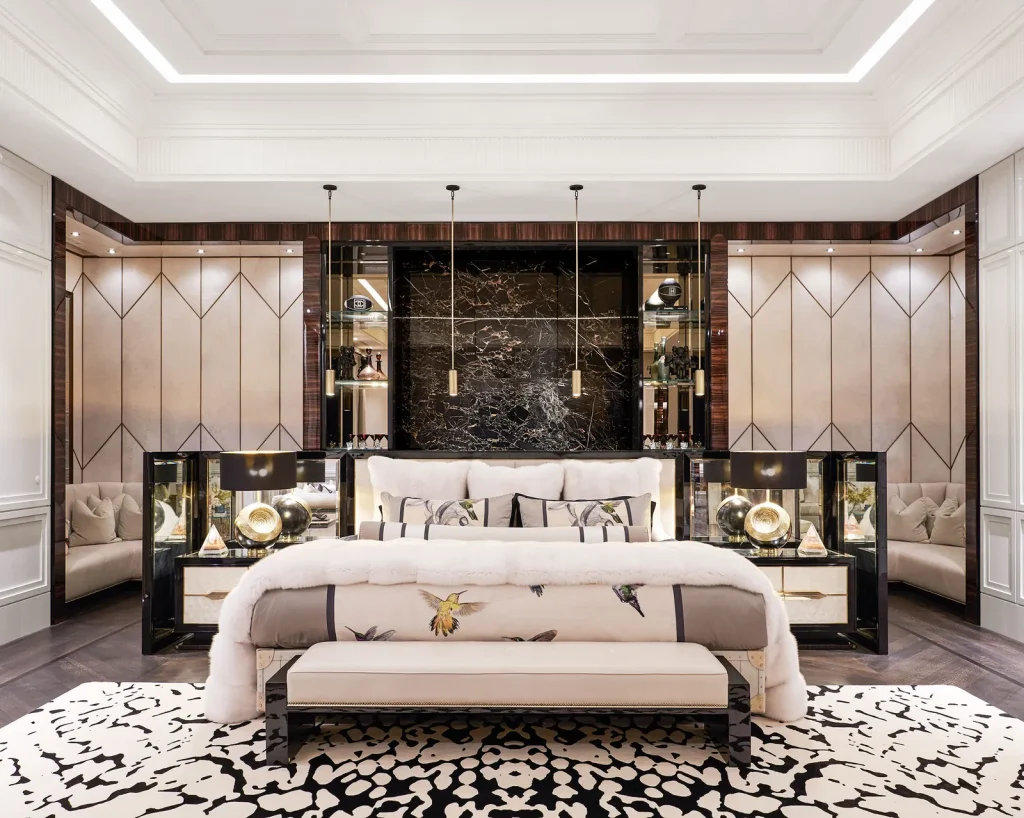 If you are still unsure of the rug placement you want to work within your design project, a classical and safe way to go is symmetrical rugs. They're practical to work with, and they give off a modern and rich look to make it better! Beyond all this, rugs like this create eye-catching symmetry, evoking a clean, organized environment. 
As a result of these rug placement tips, you must undoubtedly be inspired! To continue diving more into this rug world, we invite you to explore the diverse rug collections by TAPIS Studio, which will assist you in creating your project.