Quiet Luxury Style is stealing hearts and gifting interiors with timeless appeal. Learn how to follow this trend with the perfect rug!
Quiet Luxury Style has stolen the scene – this trendy new approach is all over, sharing timeless beauty and captivating hearts worldwide. From television to the interiors – we are all about this tendency that brings back minimalism but with a new twist – focusing on thoughtful choices, quality materials, and lasting appeal.
It´s time to see interiors shine and experience the Quiet Luxury Style in each meaningful choice – for that, we are here to help you to activate it with the perfect rug. In this article, we will share everything about Quiet Luxury Style – from the essential tips to selecting the best rugs for your design to stunning rug designs. Be welcome to the Quiet Luxury World and its classic beauty!
1- The Quiet Luxury Style
The Quiet Luxury Style trend is here to stay – this new approach that arrived in the fashion industry and has taken the interiors by storm is now a must-follow tendency for those who want to activate a luxurious feel with a bit of tranquility. But if this term is still new for you, that is no problem; we are here to simplify the Quiet Luxury Style.
Starting with the basics – we can say that Quiet Luxury Style is all about understated opulence and providing an atmosphere of tranquility and sophistication. It departs from ostentatious extravagance and focuses on subtle elegance, quality craftsmanship, and a harmonious blend of textures, colors, and materials. It is a style that emphasizes comfort, balance, and a sense of calm. With these characteristics, it´s easy to understand why this approach has stolen hearts worldwide and is leading the 2023 interior tendencies.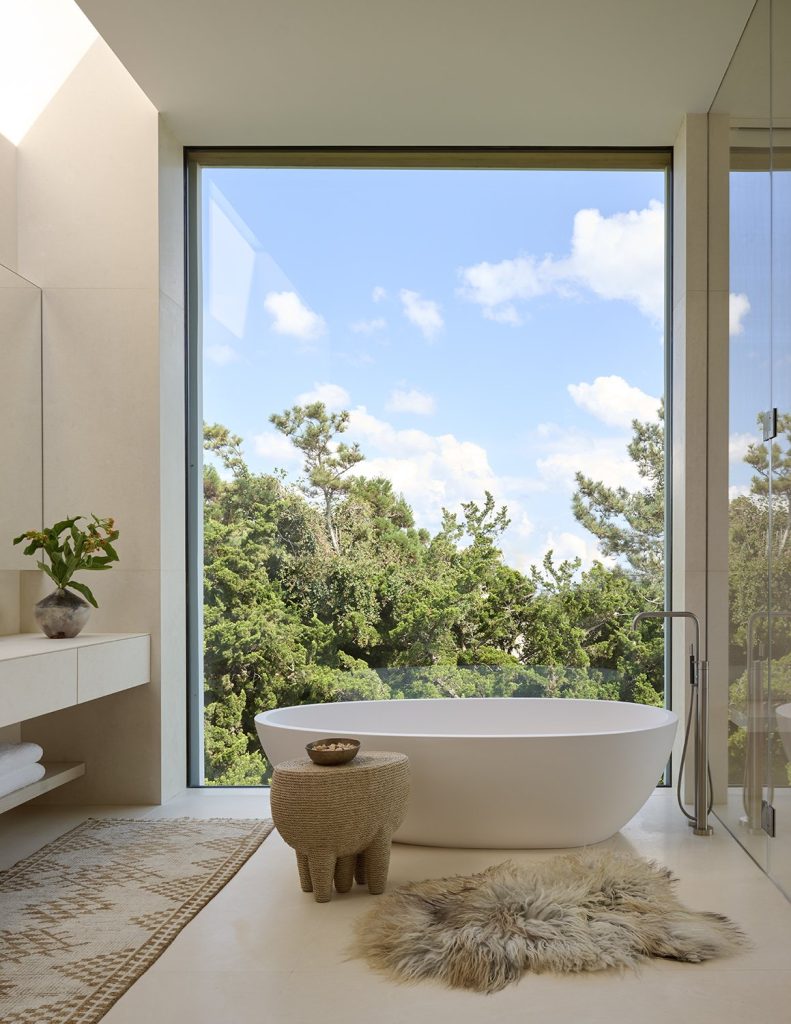 2- The Quiet Luxury Rugs
As the Quiet Luxury movement prioritizes simplicity and refinement to create serene and calm spaces, rugs enter this trend as a must-have item that plays a fundamental role – adding comfort and acting as statement elements that enhance the overall aesthetics.
Quiet Luxury Style rugs can go from muted color palettes to sophisticated tones like soft greys, pastel blues, and warm shades, creating a serene foundation for the room and allowing other elements to shine. For the materials, wool, silk, and other natural elements are the top choices.
Regarding the design style, Quiet Luxury rugs can highlight minimalist and subtle patterns such as geometric motifs, nuanced textures, and tone-on-tone patterns. Rug pieces blending art and functionality are ideal for adding the touch of luxury that this tendency aims for while embracing comfort and endless beauty.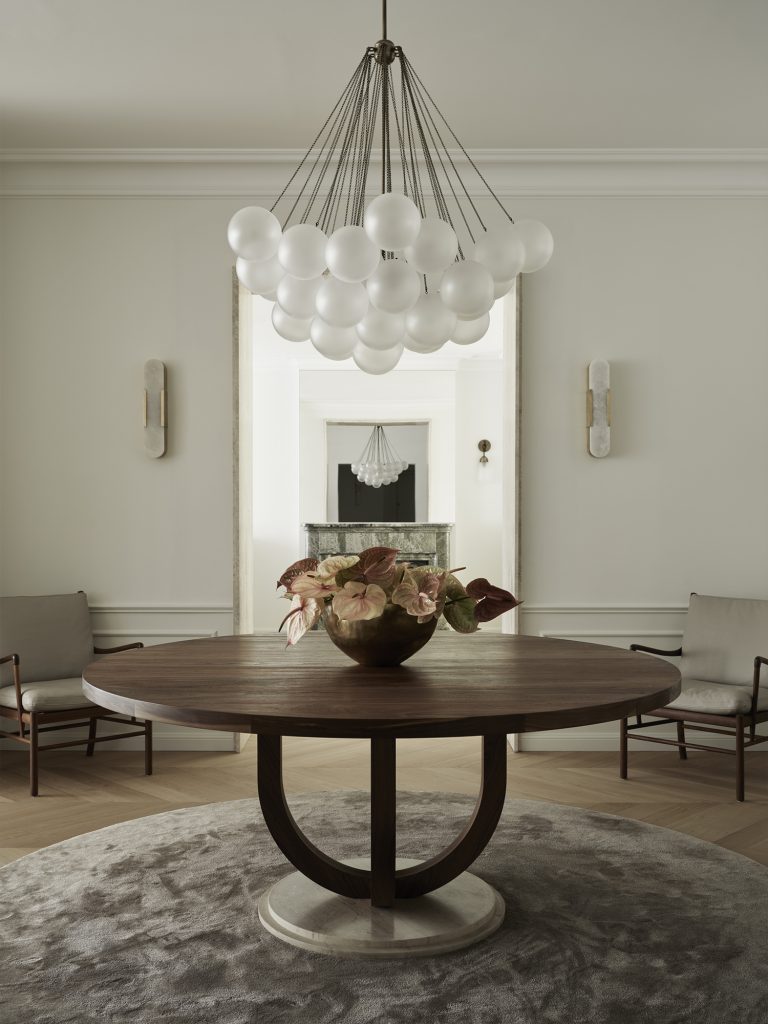 3- The Essential Tips To Quiet Luxury Rugs
Undoubtedly Quiet Luxury Style is here to stay, and to make the most of this tendency, the perfect rug will be capable of elevating any interior to new heights of sophistication, comfort, and timeless appeal. Thinking about that, we have gathered some essential tips to make your Quiet Luxury projects seem easy to active and even more beautiful.
1. Harmonious Color Palette: The quiet luxury approach embrace harmony between the design choices to promote a sophisticated and lasting appeal. Thinking about it, choosing a rug that complements the connection between the layout choices is essential. Select a rug that complements your design color scheme. Quiet Luxury Style rugs are meant to blend seamlessly with the room, so the perfect piece should enhance the overall look and provide a tranquil feeling.
2. Texture Play: Quiet Luxury is all about assuming a timeless and luxurious vibe; since this trend recalls the Minimalist style, embracing different textures is a stunning way to add more interest to a space. Select a Quiet Luxury Rug that can add depth and dimension without overpowering the quiet elegance of the rug by investing in different textures.
3. Balance Patterns: Patterns are welcome in quiet luxury style rugs to bring more interest to a design, but it's essential to consider the overall look and the other existing patterns in the room and ensure they don't conflict with the rug's design. Consider using patterns sparingly and in a way that enhances the rug's understated aesthetic.
4. Furniture Placement: Create a balanced interior by positioning the furniture carefully around the rug to create a cozy and inviting atmosphere. Let the rug be a central focal point that ties the room together and brings more coziness and beauty.
5. Layering: Another stunning way to use quiet luxury rugs and improve your design is by using them to add dimension. For that, you can consider layering with another rug or textured flooring, adding visual interest without disrupting the overall serene ambiance.
4 – Shop Inspired by Quiet Luxury Style
Quiet Luxury rugs are incredibly beauty – and a stunning way to activate a luxury aesthetic with a boost of comfort and timeless presence. Be inspired by a carefully selection of rugs by TAPIS Studio that are perfect to embrace this trendy style.
Quiet Luxury Style rugs are the perfect addition to create a refined interior that embraces charm, craftsmanship, and timeless beauty. These rugs not only help to welcome the trendy approach but also improve its overall feeling, acting as a must-have piece when talking about quiet luxury.
Now that we revealed the world of Quiet Luxury Style, it´s easy to understand why this approach is stealing hearts worldwide and all-around incredible interiors. If you also want to follow this trend and elevate your design with lasting appeal, check out our Quiet Luxury Rug Selection and find your essential piece to create an incredible design.