Abstract rugs are bold, unique, and full of personality. But do you know how to incorporate them with style into your interior design project? Check it out now!
Since they are available in many colors, shapes, and models, one of the significant advantages of abstract rugs is the number of combinations with modern designs. On the other hand, with so many possibilities, it can sometimes be confusing to choose the best way to plan your decoration. In today's article, we bring tips on how to incorporate abstract rugs into your projects.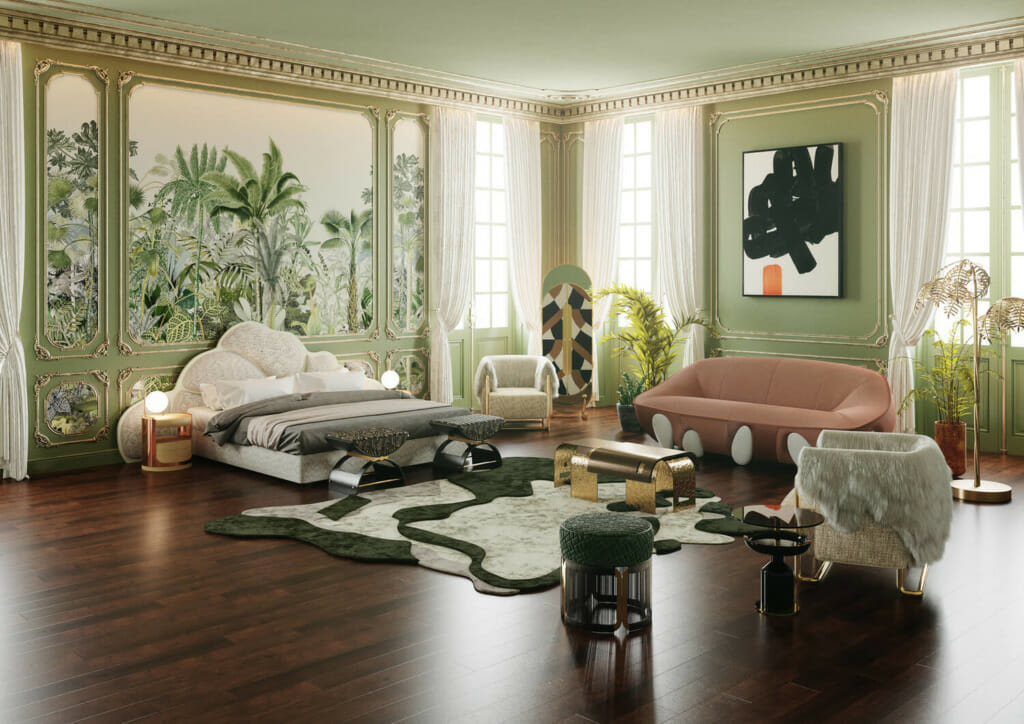 The Abstract Style
Like the art in this category, abstract rugs explore the freedom of shapes, colors, and textures that completely break away from traditional aesthetic standards. The abstract style, in fact, has as its main characteristic to rupture with the commitment to represent Renaissance art and the realism of the early 20th century.
Although today's designers see abstract art as a term that encompasses a wide variety of styles, they all aspire to one common goal: to represent creativity, visuality, and artistic expression in a non-realistic way.
The truth is that many significant movements in the world of interior design have been inspired by abstract art, such as the Memphis Style of the 1980s and the avant-garde of Mid-Century Modern. Geometric shapes, minimal layouts, and bold colors are just some of the striking features in common. The abstract rug, for example, has gained more and more followers precisely because of the ease of creating a practical and elegant aesthetic at the same time.
How To Incorporate Abstract Rugs In Your Home Decor
Decorating with abstract rugs is one of today's top home décor trends, as they are considered "contemporary works of art" adding style and personality to any space. With this in mind, we have separated some tips on how to incorporate this abstract style in the different rooms of the house:
Abstract Rugs for Living Room:
Since they are pieces with more personality, to combine abstract rugs in the living room in a luxurious way, the best thing is for the item to be the focal point while the rest of the decoration follows a more neutral style. Overlapping two different pieces can also create a different and super trendy look. Try a more basic piece with neutral tones underneath, and dare with the abstract rug that goes on top.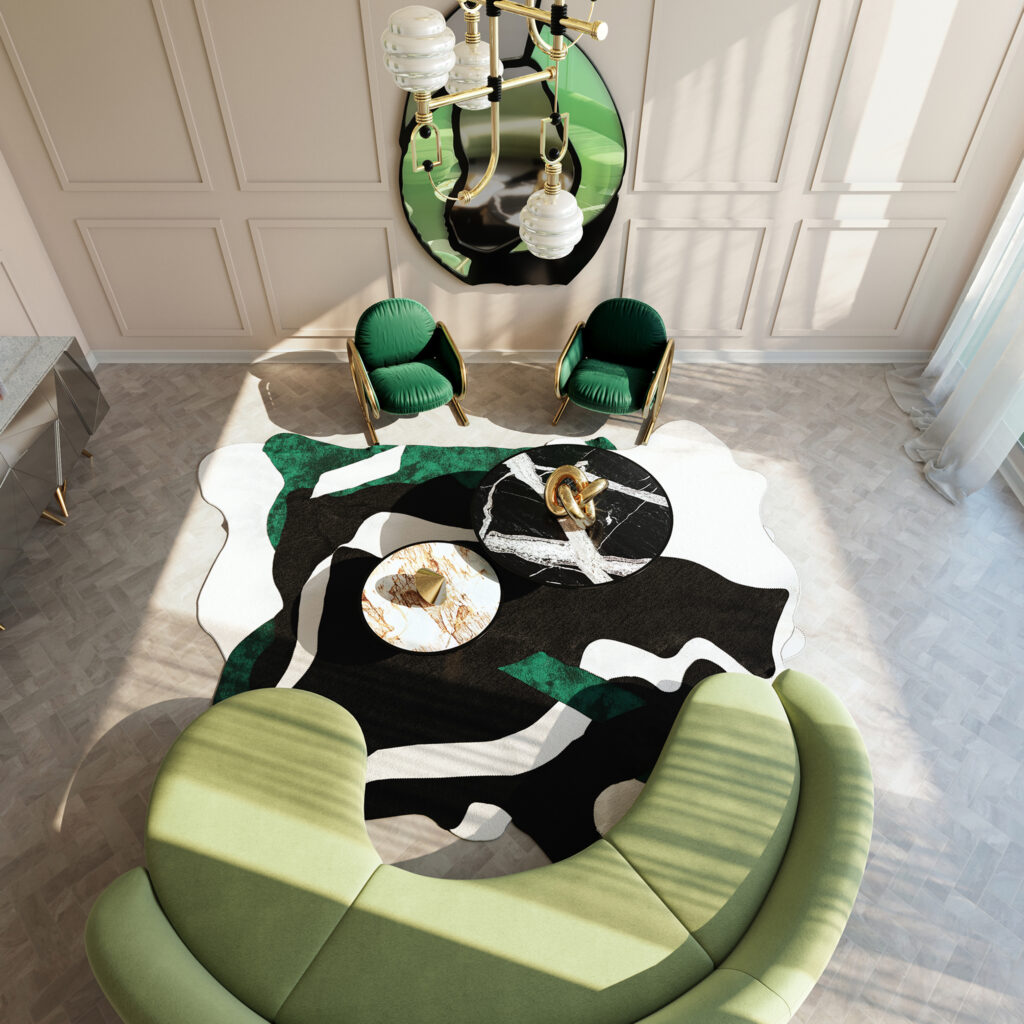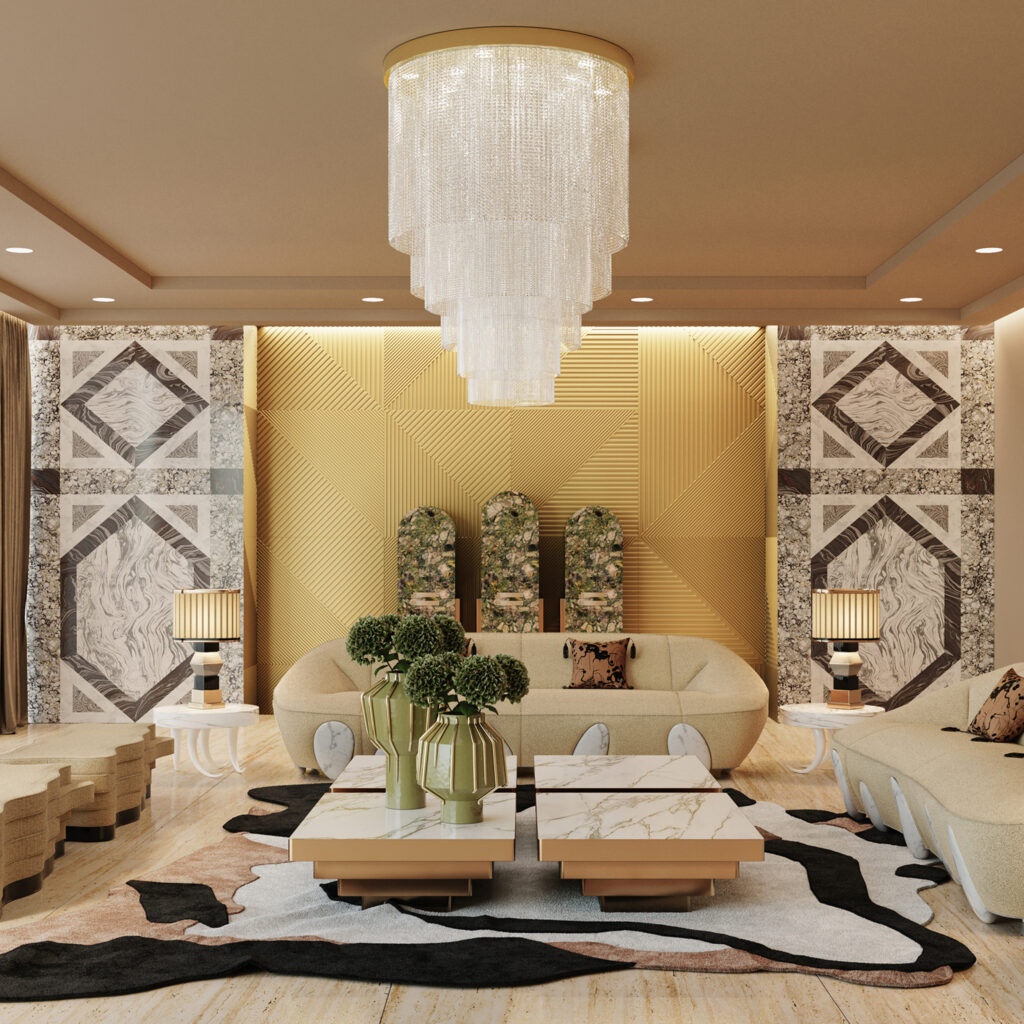 Abstract Rugs for Dining Room:
The ideal dining room rug is one that is thin, low pile, and easy to clean. As they are usually placed under the dining table, they are sturdy models that do not fray easily. With this in mind, when choosing abstract rugs for this room, take into account the size of the piece: they must be a little larger than the dining table to allow the movement of the chairs without problems.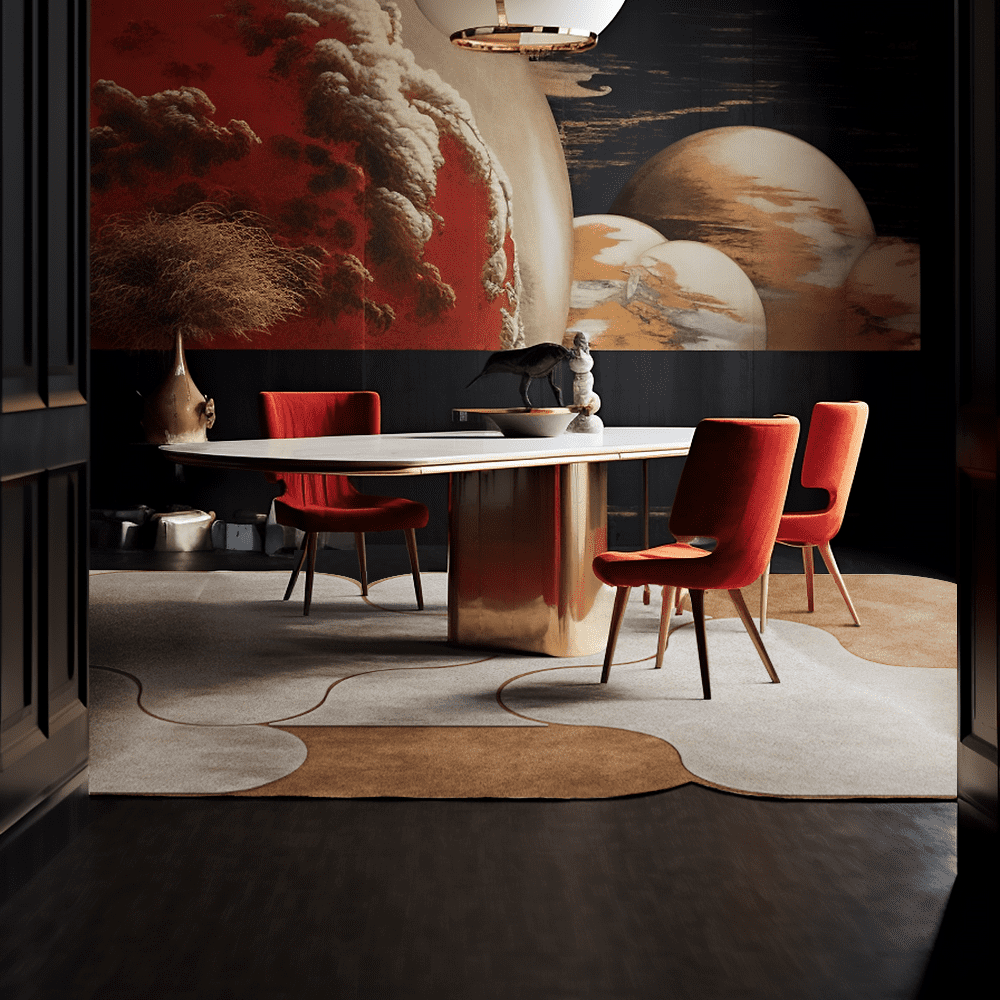 Abstract Rugs for Entrance:
To find the perfect abstract style for your entrance hall, start by measuring your area and thinking about the size that best suits the room. For example, if the space is large, you can bet on abstract rugs with differentiated and bold shapes. On the other hand, if you have only one corridor, choose to call attention to the colors and materials.
And if you don't have space on the floor… How about using your abstract rug as a piece of art? Wall-to-wall rugs are also a trend in home decor, and because of their beauty and practicality, they are gaining more and more followers!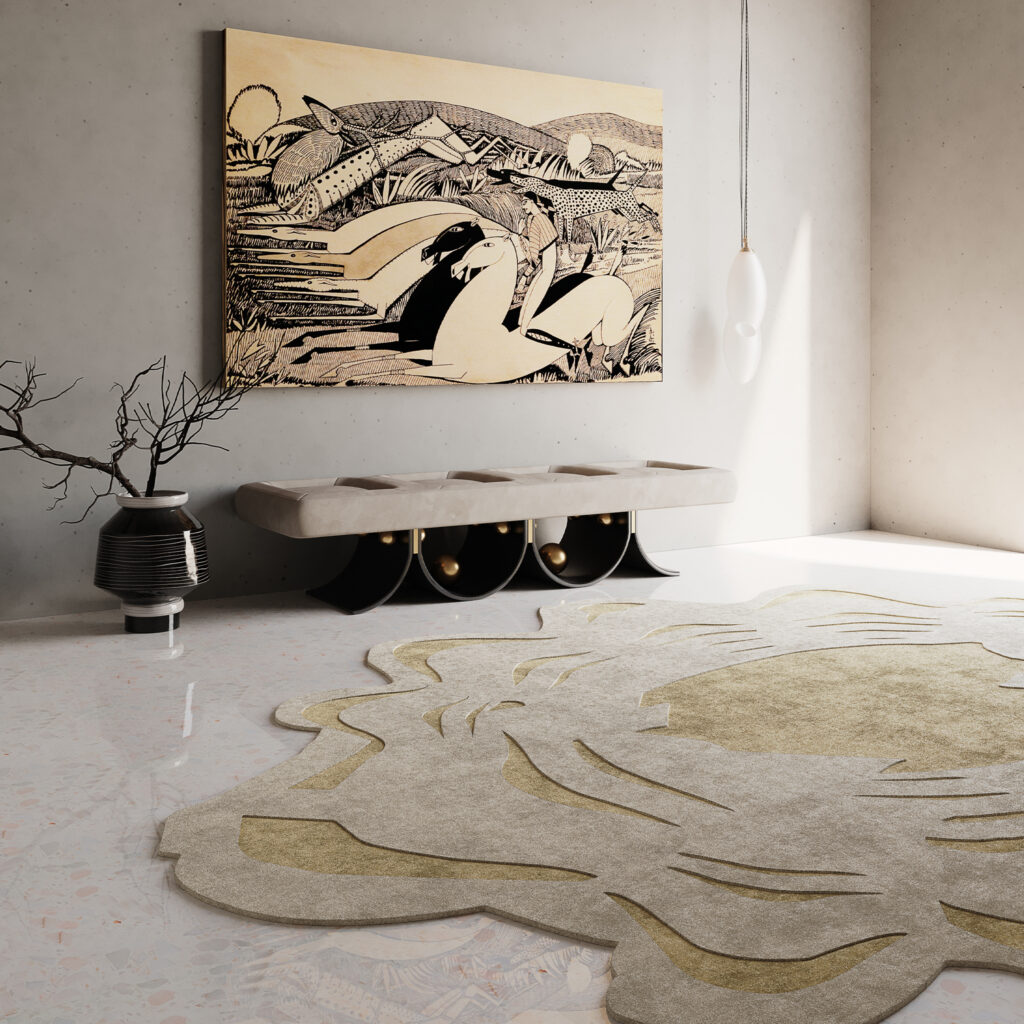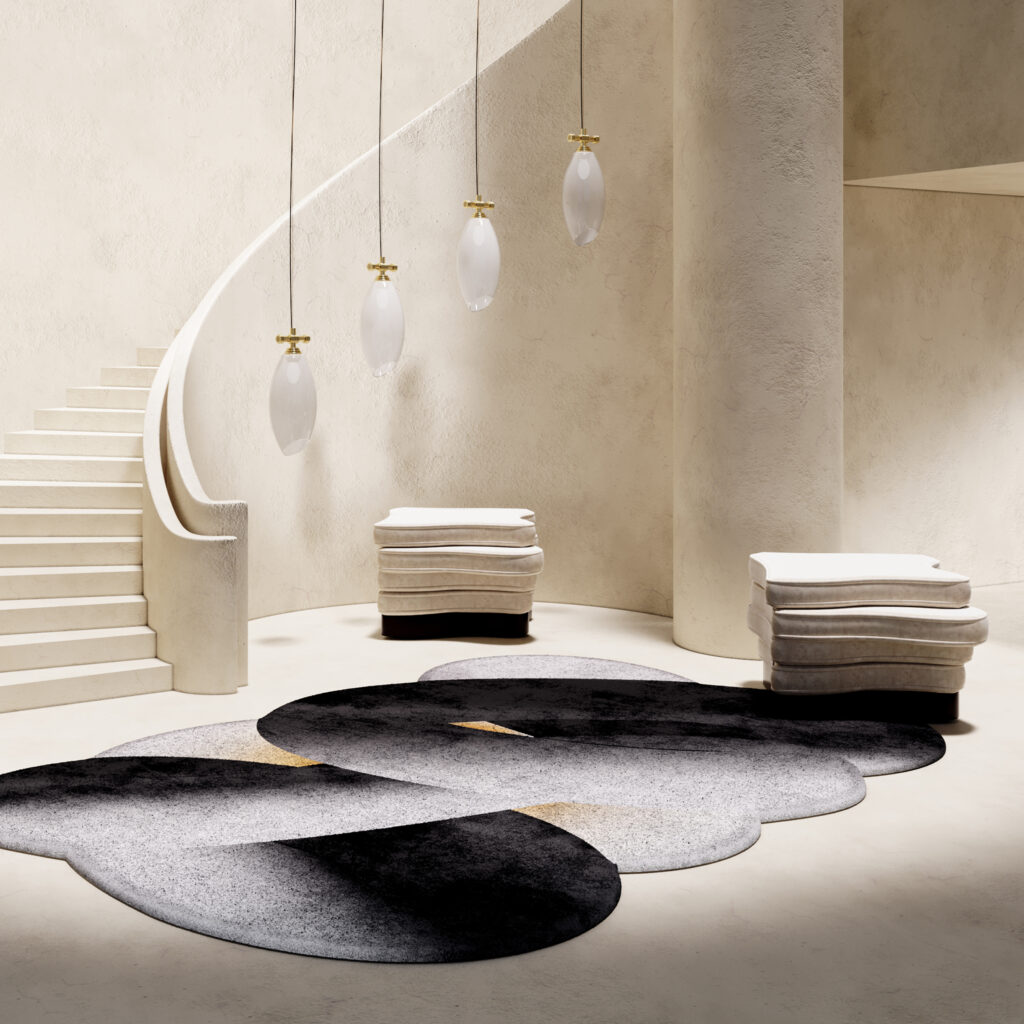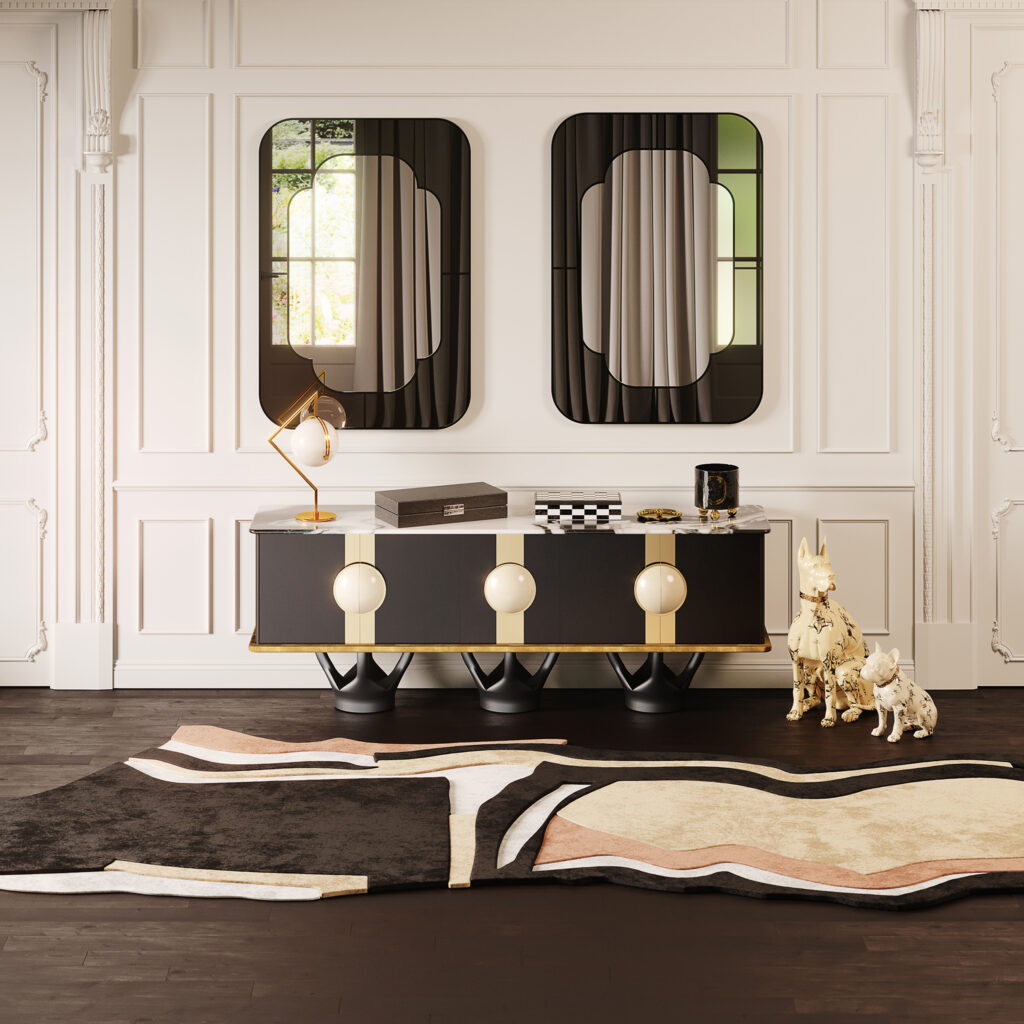 Abstract Rugs for Bedroom:
As much as rugs are placed in the bedroom for a decorative function, their possibilities go beyond – as they are an extra layer of comfort and sophistication as well –. Considered, as a rule, as calmer and restful environments, abstract rugs in neutral colors and earthy tones are the best shades for bedroom decoration.
However, since it is also the most private and personal environment in the house, the perfect bedroom rug can have some touches of color and shapes that add vibrancy and sophistication to the room. A good example is the abstract rugs in Memphis Style since the pieces inspired by this movement are extravagant and the best way to add personality to an area.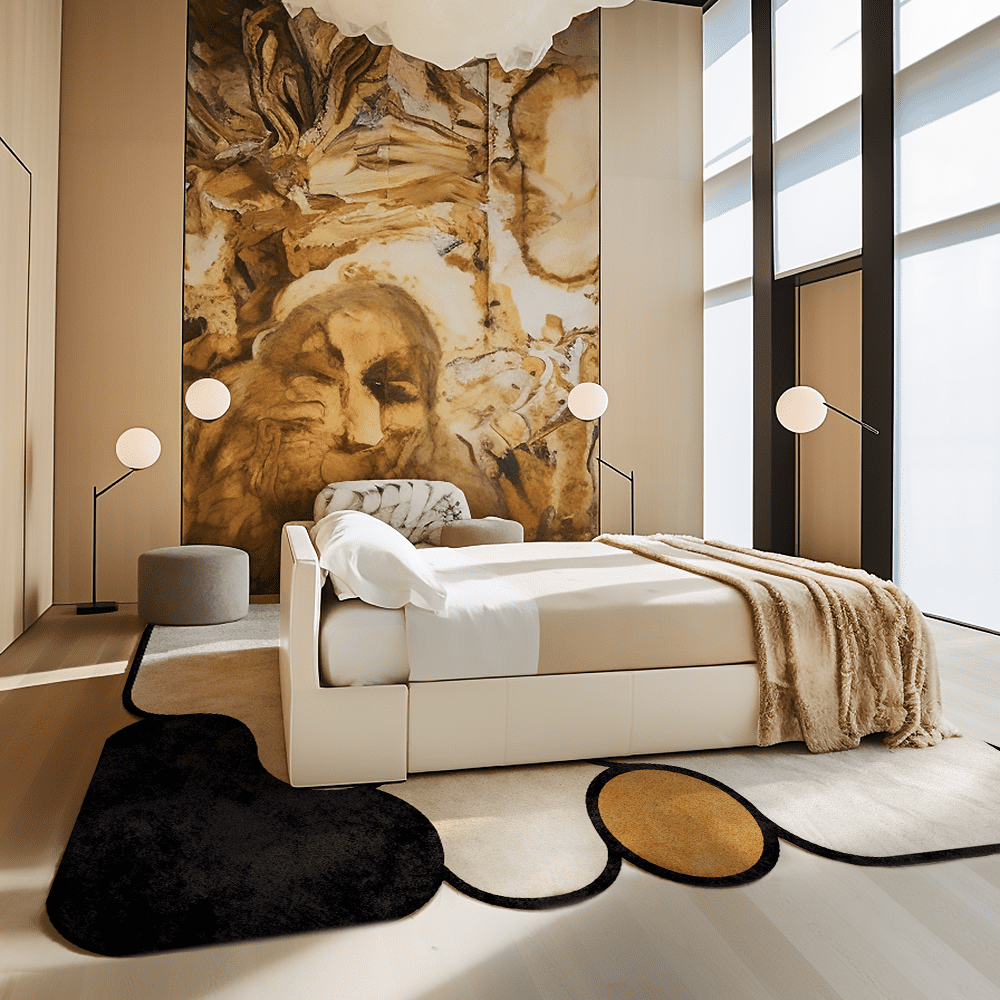 Abstract Rugs for Outdoor:
To find the perfect abstract rug model to complete the decor of your outdoor design project, a few details must be paid attention to. The first of these is in relation to the material. Because they are directly exposed to the weather and exposed to constant humidity, the ideal is to choose abstract rugs made of polypropylene, polyester, or natural fibers.
Polypropylene carpets are perfect for indoor or outdoor use because they are resistant to stains, mold, mildew, and chlorine. Polyester carpets are generally resistant to sun, heavy foot traffic, and rain. And natural fibers, although very hardy for outdoors, work best in places with a roof – as direct sun exposure can damage them.
When it comes to decorating, the rule is clear: abstract rugs call for relaxed, imaginative outdoor environments! How about adding a sophisticated touch to the terrace while separating it from the garden? Another idea is to position them near the pool area so that they are decorative and functional at the same time.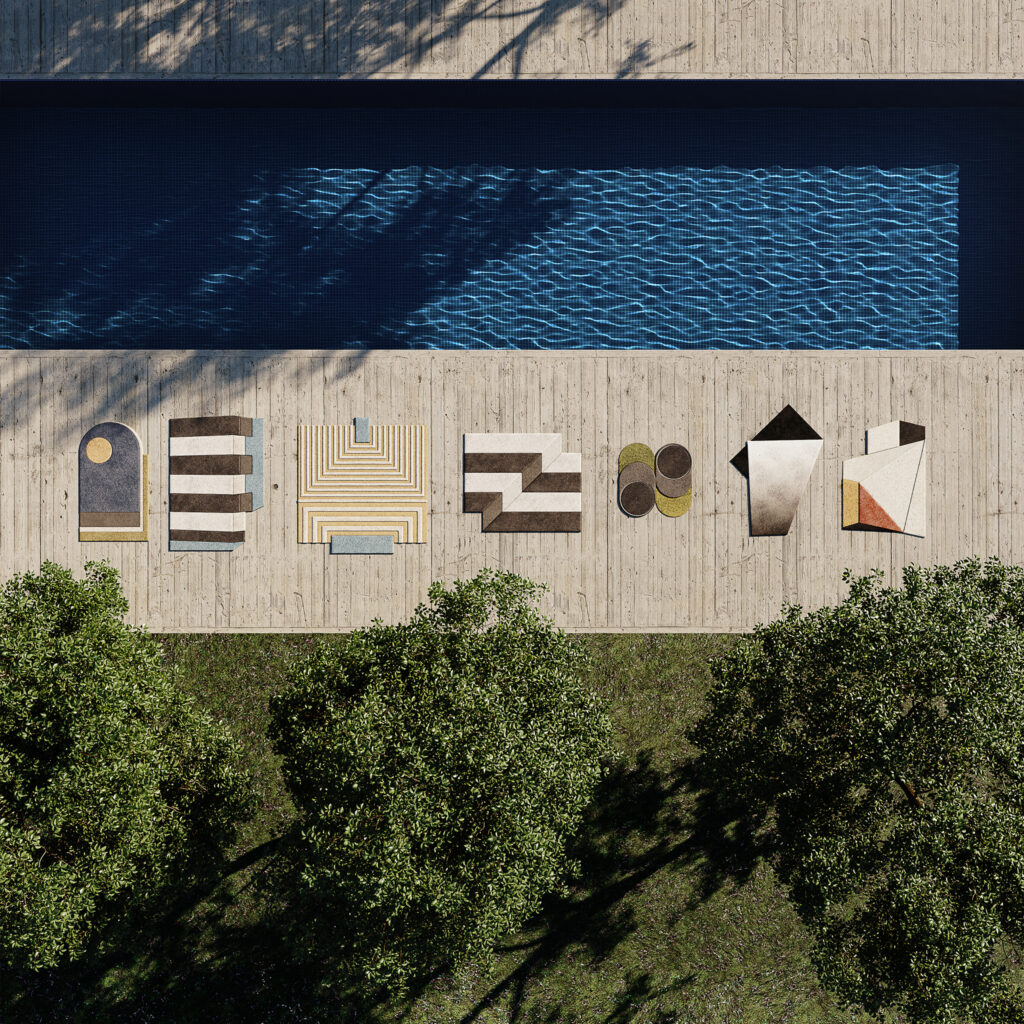 The lack of a defined shape combined with the color mix will certainly stimulate the curiosity of the guests, also being a great way to start a conversation.
As seen so far, there are abstract rugs for all tastes, and combining them in home decor doesn't have to be difficult. Check out exclusive content from TAPIS Studio with abstract rug options in practice, to complete the decoration of your project.