An entryway decor inspired by celebrities is possible, and today we will show you how. With some creativity, daring and the right choices, you will have an unforgettable space!
Decorating a luxury entryway is a great opportunity to make a lasting impression on guests and set the tone for the rest of your home. But… what if you could give your entryway decor a Hollywood feel? In this article we have gathered three projects of music and TV celebrities to inspire your style and help you complete the entryway decor like a real star!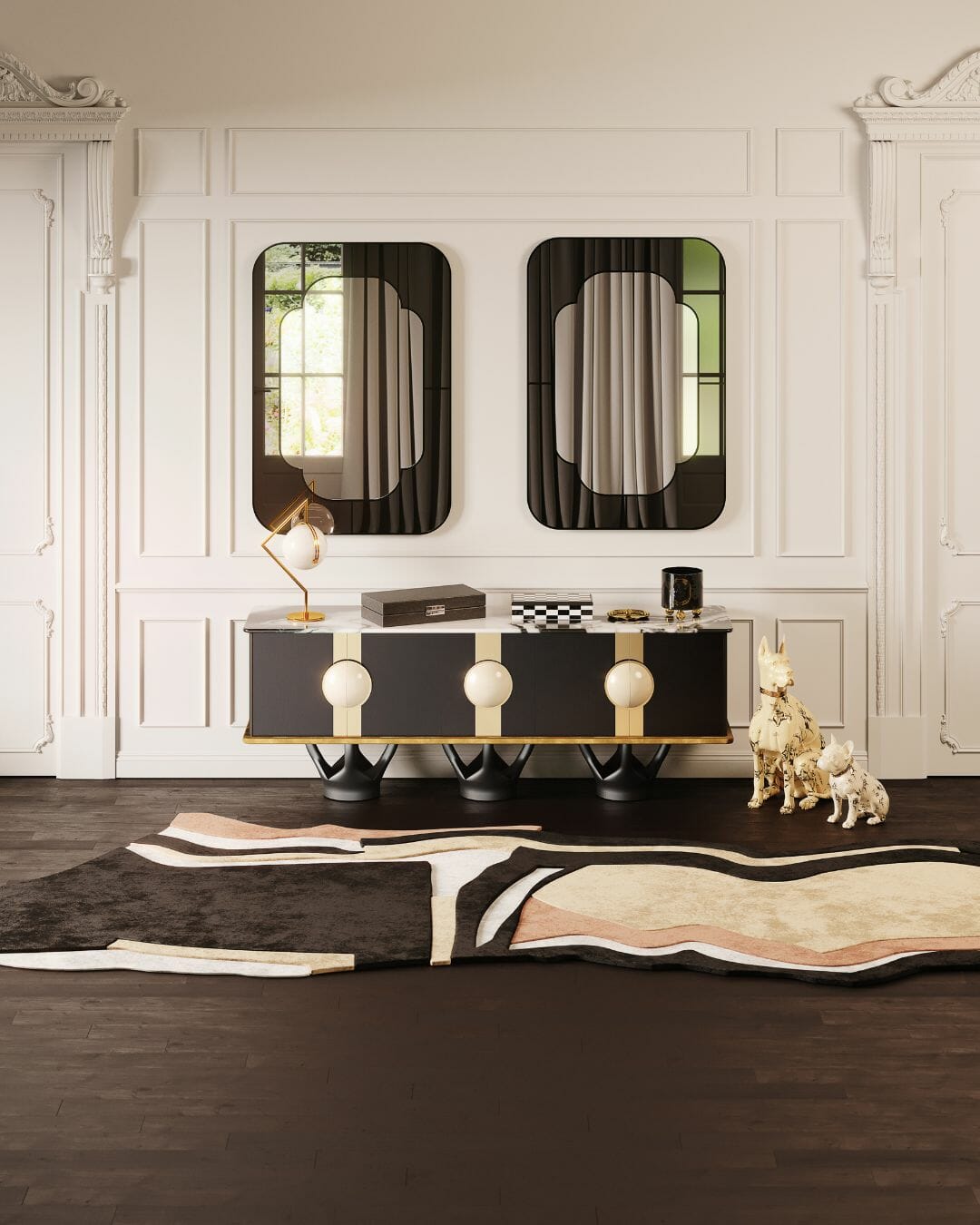 Statement at a fist sight: Get inspired by the celebrities!
There is something about celebrity homes that makes them stand out – beyond good taste and choice of furniture. The first step to have a decoration like that of a movie star is not to be afraid to dare! In the case of the entryway decor, the first impression is always the one that stays and it is from there that you can get a preview of the whole interior. Check out three examples:
WHITNEY CUMMINGS
Actress, comedian, and scriptwriter Whitney Cummings chose the quiet, stately landscape just outside of LA to renovate what she calls her "dream retreat". It was with the help of Interior Designer Jake Arnold that the writer of the American series "2 Broke Girls" transformed her old living space into a perfect place to relax and enjoy the mountain air.
The house, all designed in the Minimalist Style, features high ceilings and the rooms have been redefined by "rough, organic, and earthy" plaster extensions. The minimalist characteristics present in Cummings' entryway decor can be very well perceived by the clean lines, discreet shapes, solid colors, and few elements. The highlight is the subtly curved bench, made of wood, and the heavy chandelier that accompanies the second floor of the house.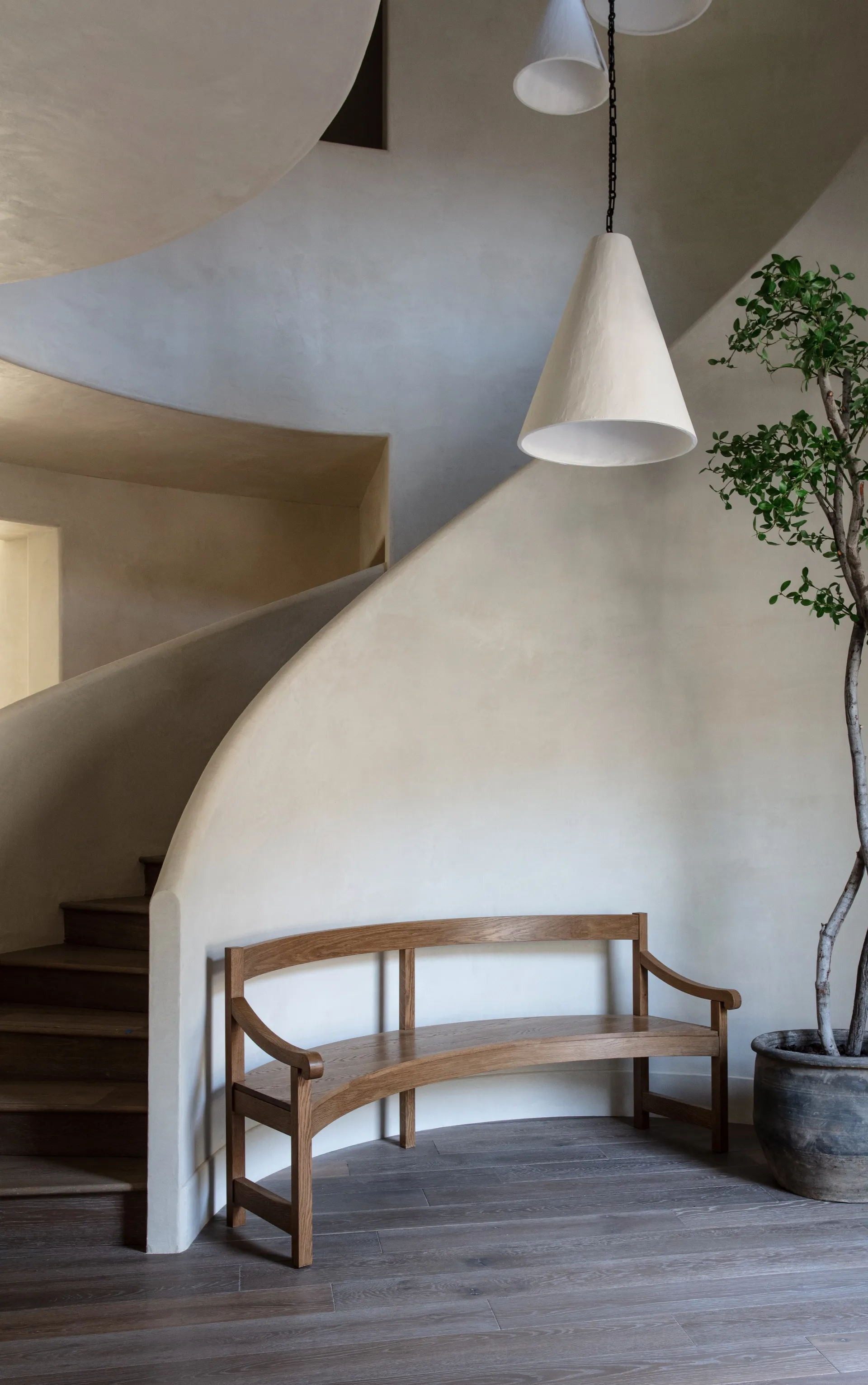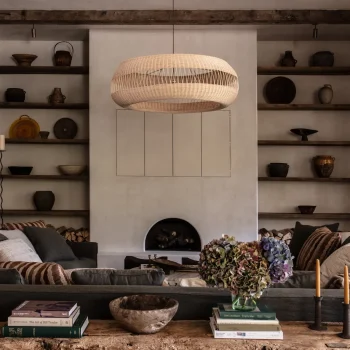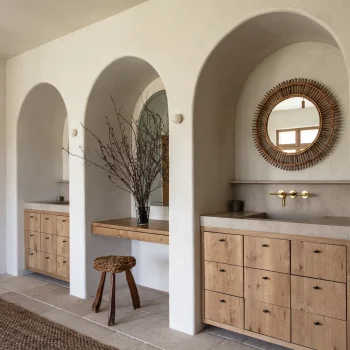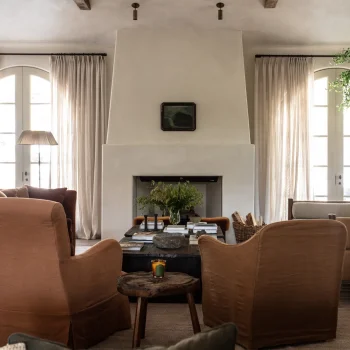 ALICIA KEYS
If the first impression is what stays, the entryway decor of Alicia Keys' house already dictates what to expect from the rest of the space. Owner of one of the most impressive architectural designs of all time, The Razor House, singer Alicia Keys and her husband, music producer Swizz Beat have plenty of reason to enjoy the view from their home.
Made primarily of polished concrete in ivory tones with elegant floor-to-ceiling glass panels, the house was built on the edge of a cliff in Torrey Pines State Reserve, the modernist residential project is designed by the architect Wallace E. Cunningham.
An extraordinary art collection is displayed within a basic, timeless interior that contrasts perfectly with the striking contemporary exterior. With a dramatic side table, decorative pieces, and an impactful painting, it was to be expected that the artist's entryway decor would also exemplify boldness and representativity.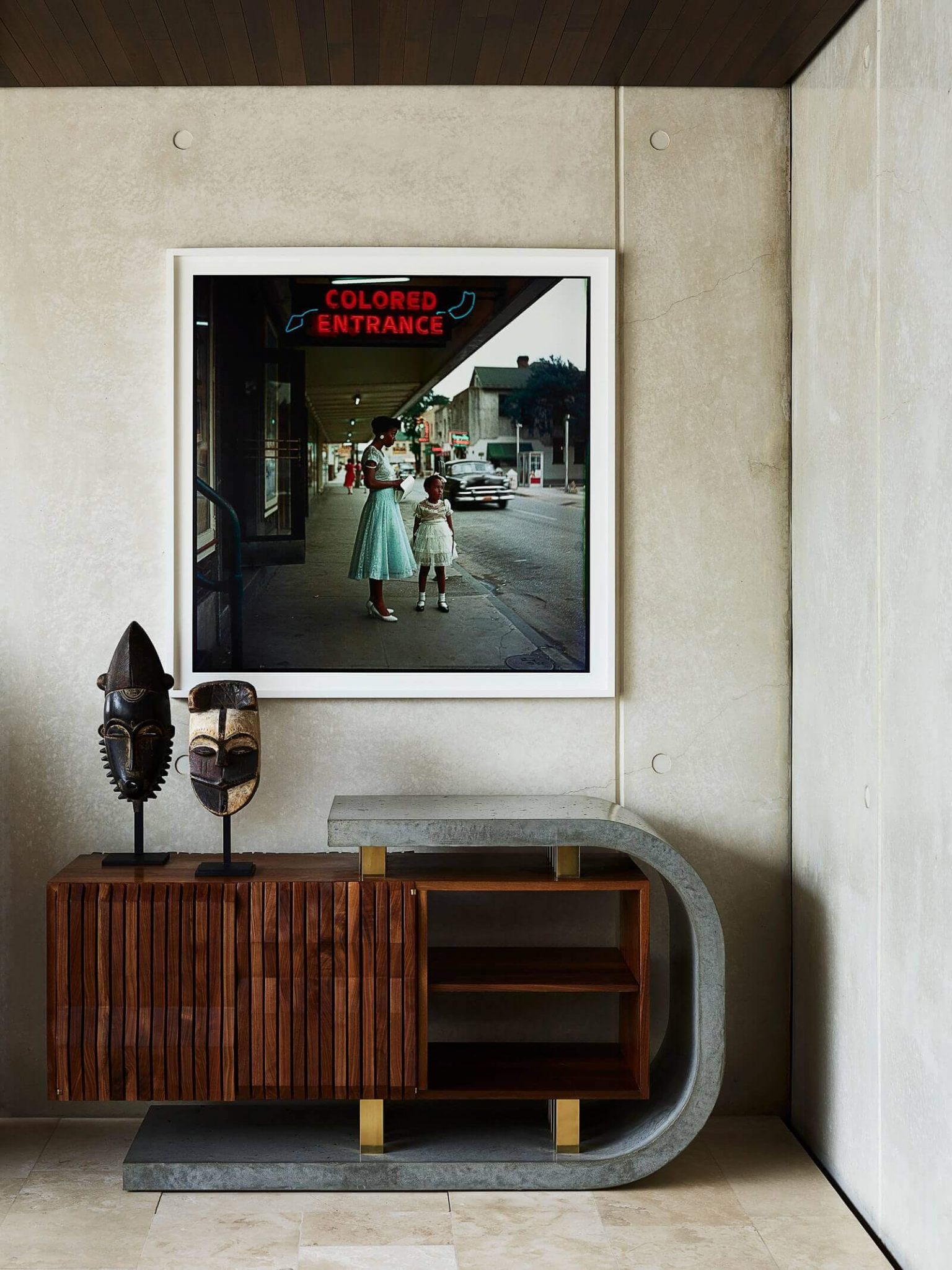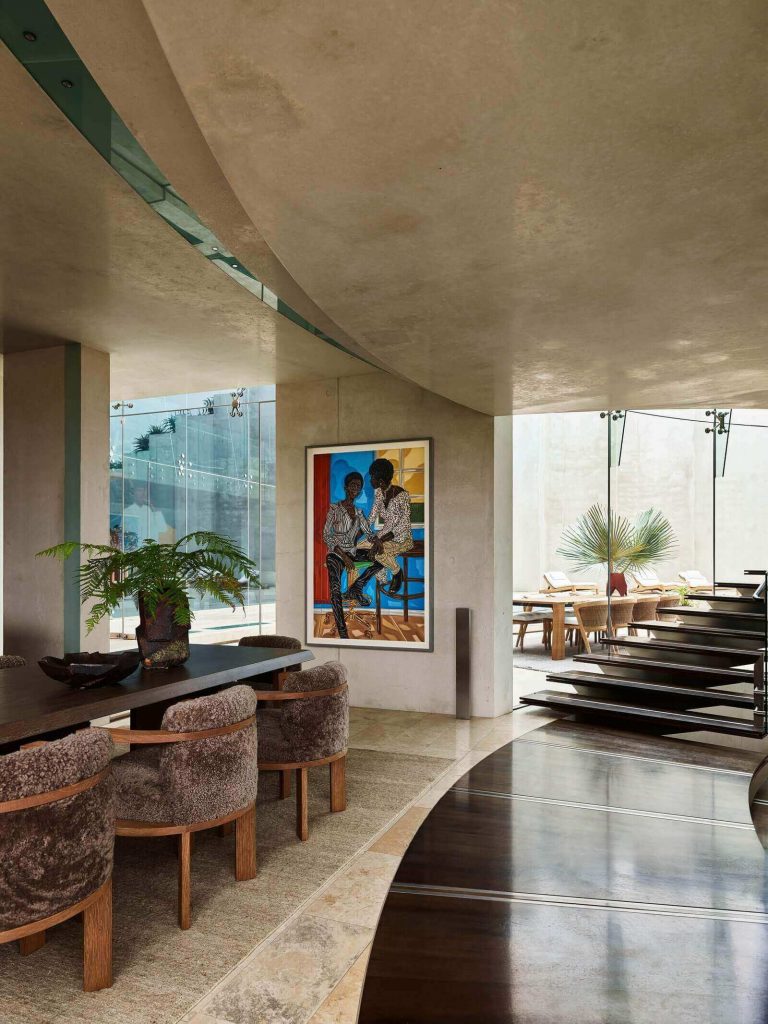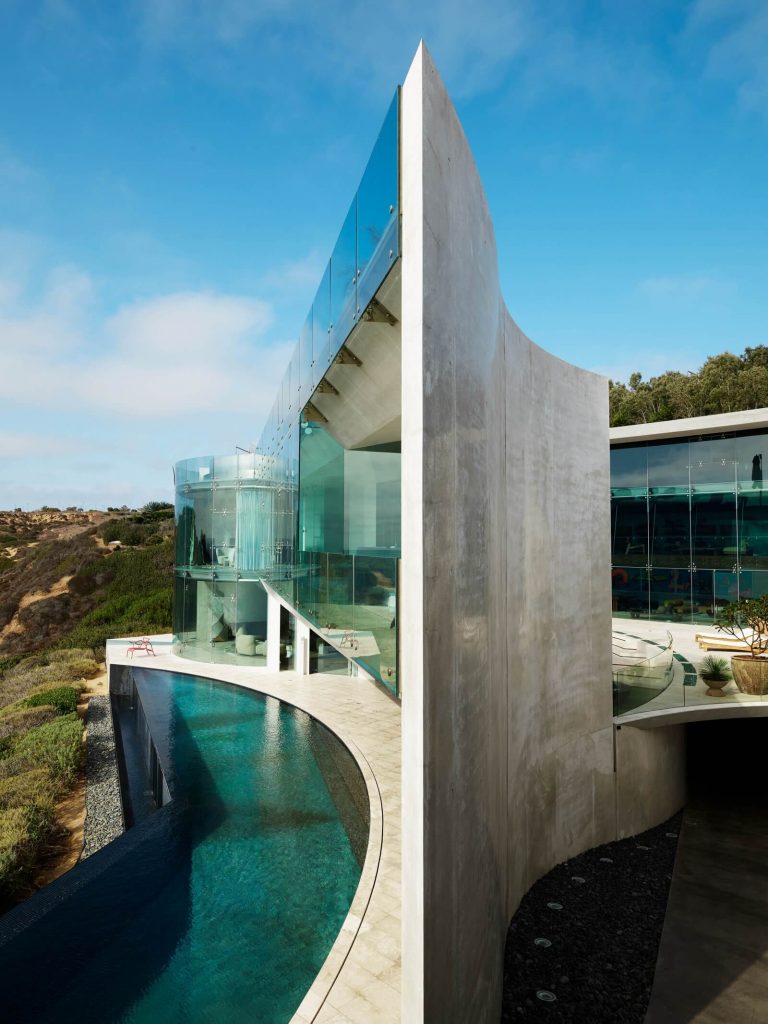 BRANDON FLOWERS
The Killers' lead singer Brandon Flowers has a refuge in Utah where he can take a break from the hectic life of concerts and stages: a five-bedroom house with an all-black exterior and Western-themed interiors. Designed by architect Cristof Eigelberger, the space includes a media room, a ski room, and a four-car garage – among (many) other things.
In the entryway decor, we can find a large, high-ceilinged space that houses a beautiful mother-of-pearl chandelier, in cascading effect. The choice of the wooden console, decorated with a stack of books, a table lamp, and a geode stone matches perfectly with the black linen wallpaper. To complete the decoration of the room, a vintage rug from Flowers' personal collection.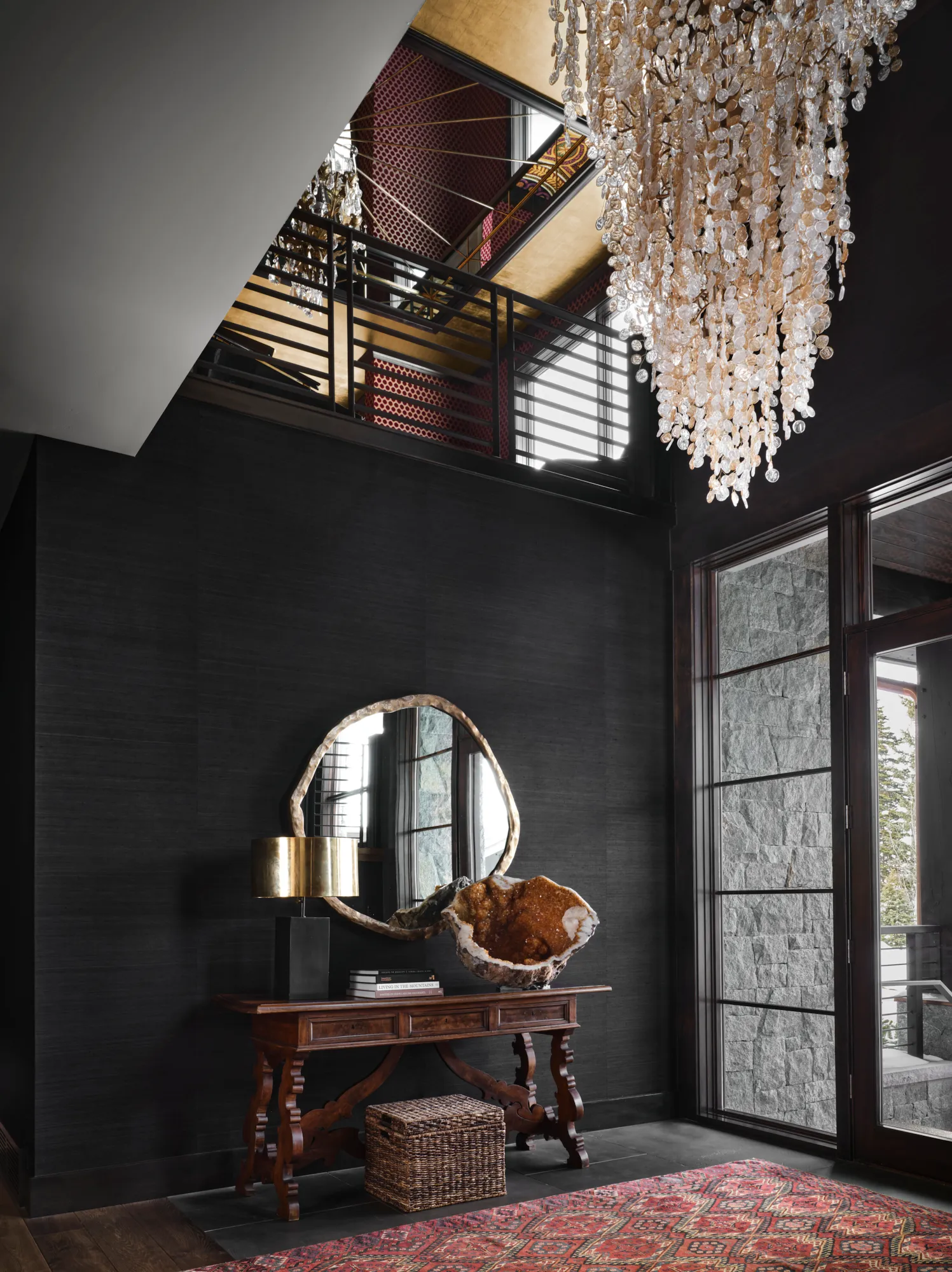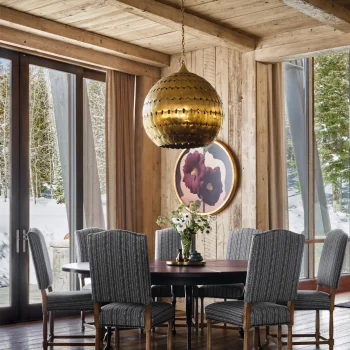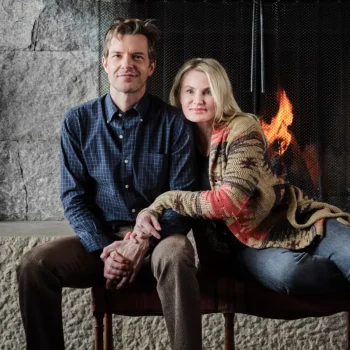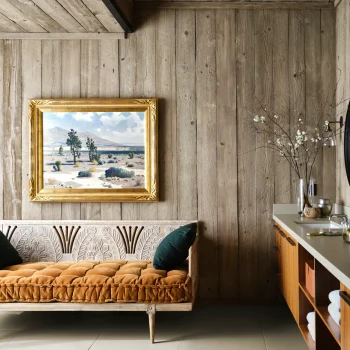 Tips For Decorating The Entrance Like A Celebrity:
Now that you have been inspired by the entryways decor of the celebrities, here are a list with 8 tips to help you create an elegant and sophisticated entryway decor:
Invest in high-quality materials: When it comes to luxury entryways, the materials you choose are key. Opt for materials like marble, granite, or high-end wood that have a luxurious feel and are durable.
Make a statement with lighting: A statement light fixture can make all the difference in a luxury entryway decor. Choose a chandelier, pendant light, or wall sconce that's eye-catching and adds to the overall design of the space.
Add a touch of greenery: A potted plant or a living wall can bring life and a touch of nature to your entryway. Not only does it look great, but it also helps to purify the air and create a welcoming atmosphere.
Use mirrors to enhance the space: Mirrors are a great tool to use in an entryway as they reflect light and create the illusion of more space. Consider hanging a large mirror on one of the walls or placing a mirrored console table in the space.
Incorporate a console table: A console table is a versatile piece of furniture that can be used to store keys, mail, and other essentials. Choose one that complements the style of your entryway and consider adding a decorative mirror or vase to add visual interest.
Use a runner or rug: A runner or rug can add color, texture, and warmth to your entryway. Consider using a neutral-colored rug to ground the space, and add an accent color with a bold runner or mat.
Accessorize with artwork: Artwork is a great way to add personality to your entryway. Choose a piece that complements the style of the space and creates a focal point.
Keep it organized: A cluttered entryway can detract from the overall design of the space. Make sure to keep the area organized by using baskets, hooks, and shelves to store your essentials.
By following these tips, you can create a luxurious and sophisticated entryway decor that makes a statement and welcomes guests into your home. Remember to keep the space functional while incorporating your own personal style to make it truly unique.
With the right materials, lighting, and accessories, you can create an entryway that sets the tone for the rest of your home and showcases your impeccable sense of style. Check out our projects page and keep getting inspired!