The design projects of Kelly Wearstler are stunning! Let's look at the best residential projects of this incredible interior designer.
Kelly Wearstler is a renowned interior designer who founded her studio in 1995. Her studio specializes in modern residential, commercial, and retail design and is recognized as a leading reference in the design industry for its exceptional interior design projects.
In this blog post, we'll be taking a closer look at some of the best residential projects by interior designer Kelly Wearstler. Join us for a tour of these remarkable projects.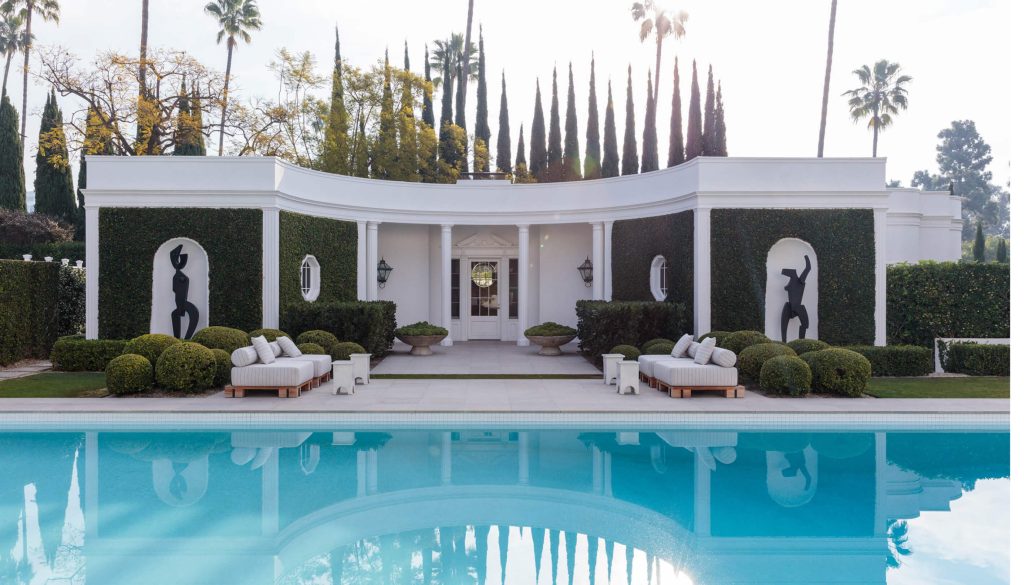 Beverly Hills Residence
Located in Beverly Hills, California, Hillcrest Residence is a stunning home designed by Kelly Wearstler. The interior elements are breathtaking, featuring vintage and contemporary designs, unique furniture pieces, and artwork. Kelly Wearstler, the interior designer, lived in this residence and collected art pieces during her travels that add to the modern and lovely aesthetic of the house.
This two-story-1934 masterpiece by James Dolena remains the original with intricate Georgian neoclassical and Regency moldings, from the stunning marble bathrooms to the solid boiserie paneled doors. The residence is a true architectural masterpiece with incredible art elements, surrounded the house has an internal courtyard that all the rooms can see.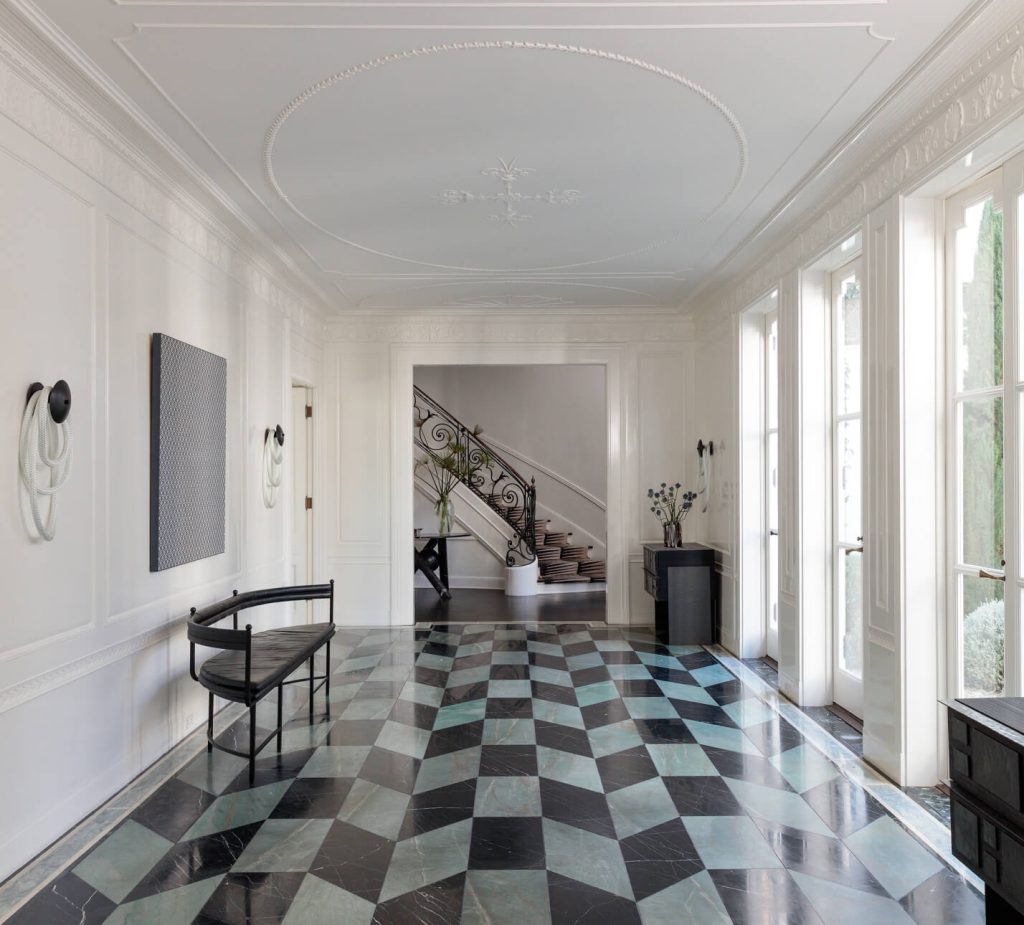 The living space in the Garden Room at Hillcrest Residence is genuinely stunning. The original wood paneling has been painted in colors that match the surrounding tree trunks, creating a stylish and sophisticated blend with the outdoor landscape. A beautiful pair of vintage chairs serve as the space's centerpiece, while a Robert Roesch sculpture adds to the peaceful ambiance.
The beautiful interiors of this place reflect Kelly Wearstler's philosophy of blending different styles, eras, and materials to create a unique and modern design. The indoor and outdoor spaces are inviting and peaceful, offering comfortable living areas for guests to relax.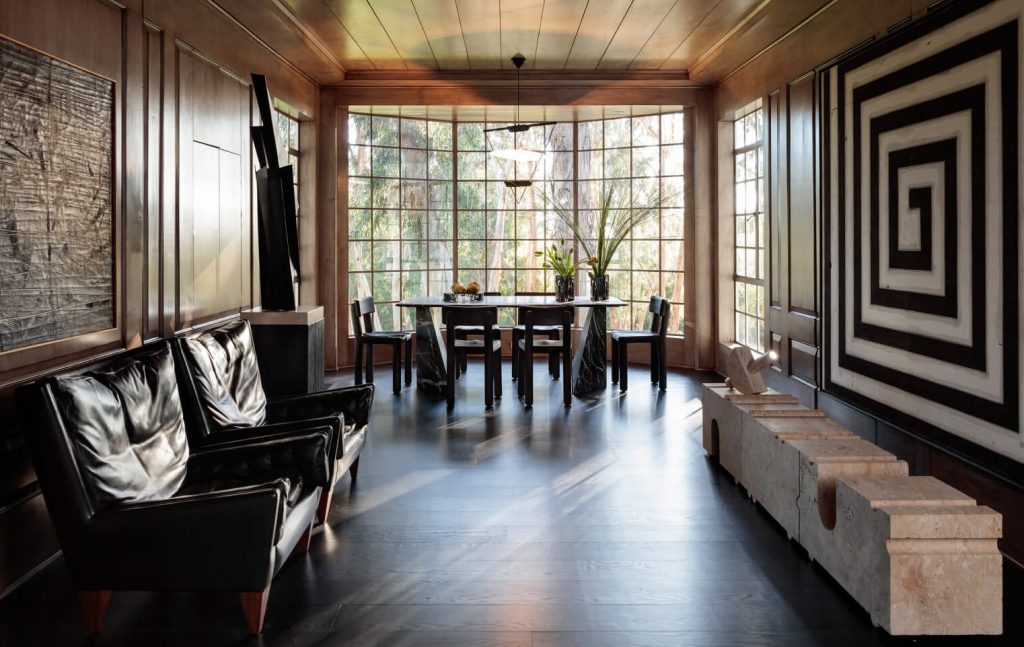 West Hollywood Residence
The West Hollywood Residence, the Harper Avenue Home, is another unique project by Kelly Wearstler. This Spanish-style California Bungalow offers a perfect design canvas. The interior designer fulfilled the clients' wishes for art, color, and sculpture by creating a spacious, open layout. The design showcases vintage and contemporary art, furniture, and sculptures.
The residence on Harper Avenue boasts a vibrant, lively, and refined color scheme that exudes a youthful and creative ambiance, making it an ideal home for anyone. Kelly Wearstler drew inspiration from the client's artwork and incorporated dynamic Memphis art pieces and contemporary commissions throughout every room, creating a unique living space.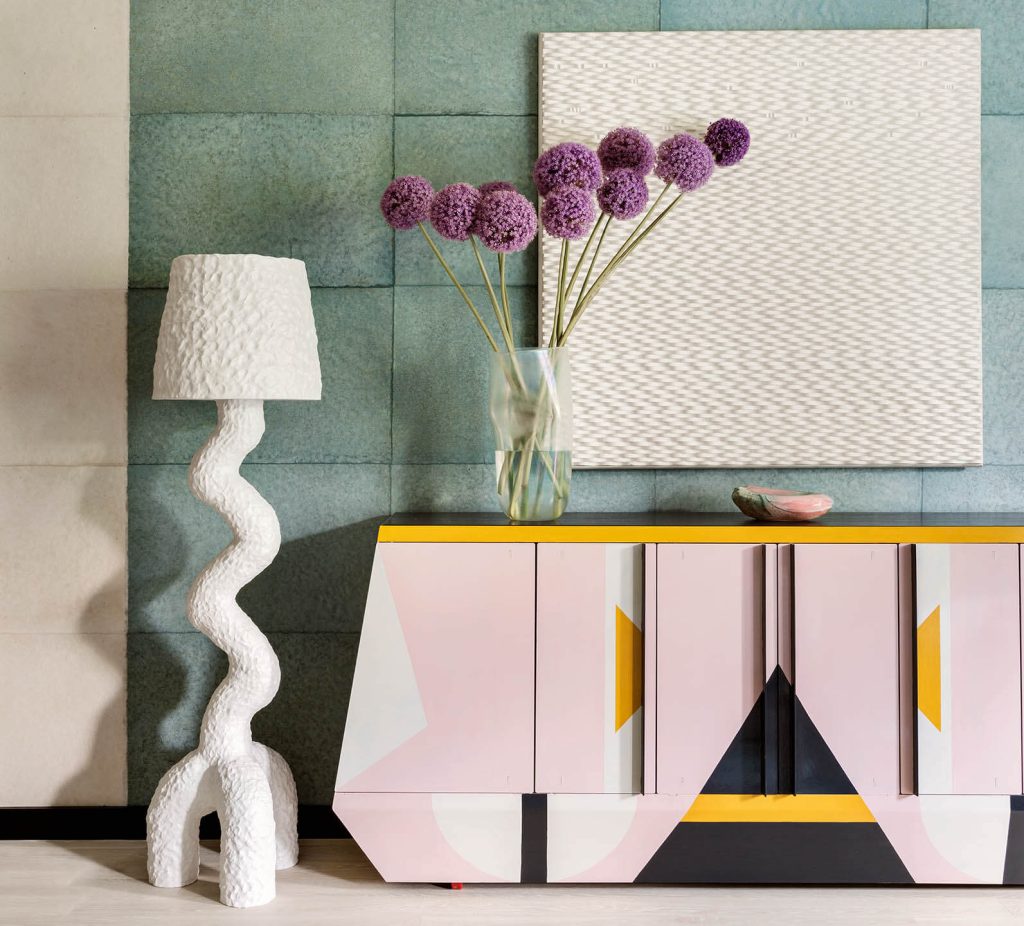 This stunning home boasts a variety of unique pieces that infuse each living space with its distinct personality. Notable examples include the leafy gesso cabinet crafted by Katie Stout and the malleable chandelier sculpture by Misha Kahn, both of which contribute to an elegant and sophisticated atmosphere. The sophisticated home features a resin-coated credenza by Matthew Morgan and a custom bar cabinet by Peter Shire, both of which serve as key pieces.
These modern furnishings contribute to the luxury atmosphere of the residence. The walls in this residence are adorned with a beautiful mix of the client's personal paintings and unique pieces by renowned Op Art artist John Townsend and rising San Francisco-based artist Jonathon Anzalone. Kelly Wearstler, the interior designer, added a special touch to the home by creating custom silk and woven area rugs and textiles using paintings from the client's artwork.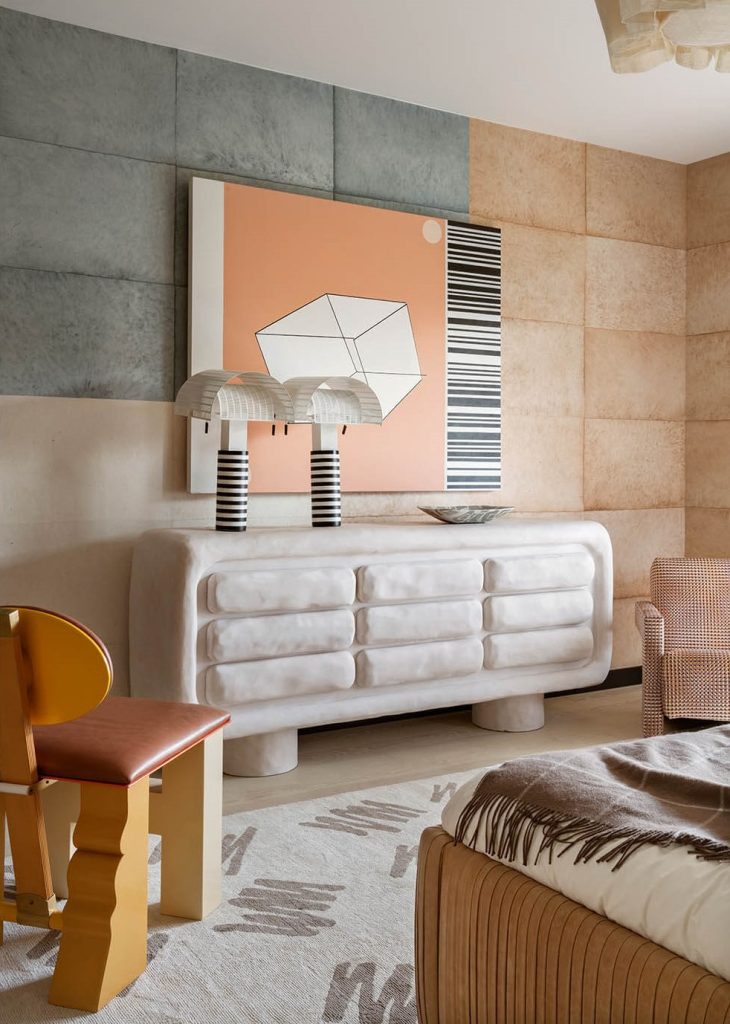 Malibu Beach Residence
This beautiful seaside residence in Malibu showcases the designer's love for nature and the beach atmosphere. The sun-bleached color palette and artistic use of wood and marble give the home an enchanting paradise feel.
Kelly Wearstler draws inspiration from various beach objects to harmoniously blend indoor and outdoor elements. The house features expansive floor-to-ceiling windows that frame the spectacular seascape, creating a serene and idyllic connection with the ocean.
The house boasts a beautiful open layout and architecture that perfectly complements its beach setting. A unique bleached-walnut staircase leads to the second floor of this stunning vacation home. The main foyer features a gorgeous ficus tree illuminated by a natural skylight, creating a seamless indoor-outdoor feel.
The home has a beach-inspired environment, featuring marble walls in the master bath with wave patterns that make it feel like you're walking on the beach. The seaside features of this home are incredible. The bleached oak paneling in the closet creates the feeling of sailing on a private yacht, while the bedroom gives the impression of sleeping on a luxury cruise ship.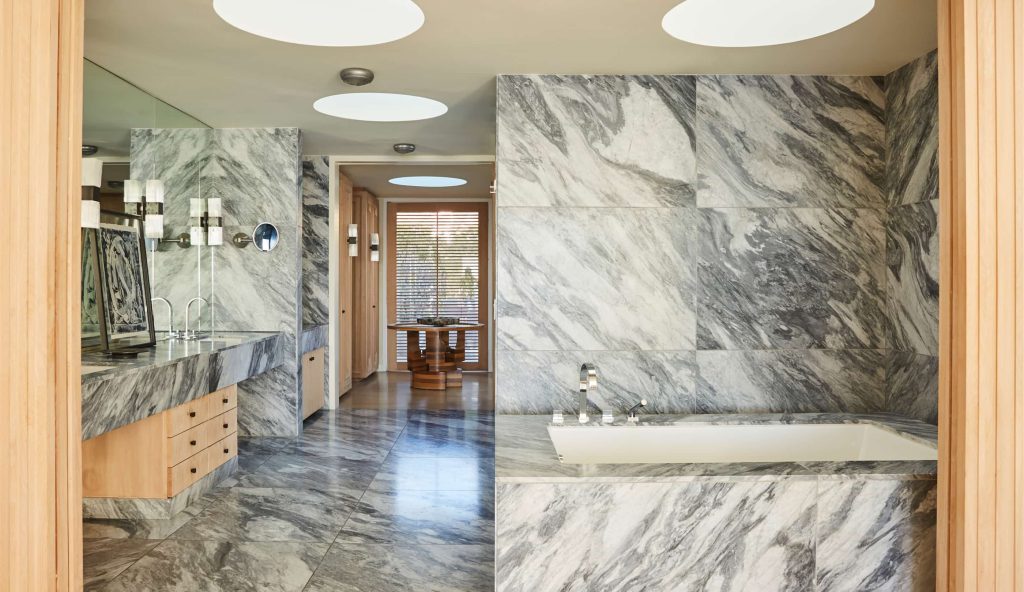 Mercer Island Residence
The Evergreen Residence on Mercer Island boasts a unique artistic perspective. This stunning abode features unique creative elements, varying from the timeless Pacific Northwest architecture of the 1946 cottage style to the Parisian jewel box, scholar retreat, and natural wonders within the interior.
This residence pays a strong tribute to art, from the owner's prestigious art collection to the hand-painted wallcoverings and asymmetrical marble slab floors. Kelly Wearstler blended cubist furniture, pistachio green millwork, and handmade brass railing on a circular staircase to enhance the comfort and aesthetics of this residence.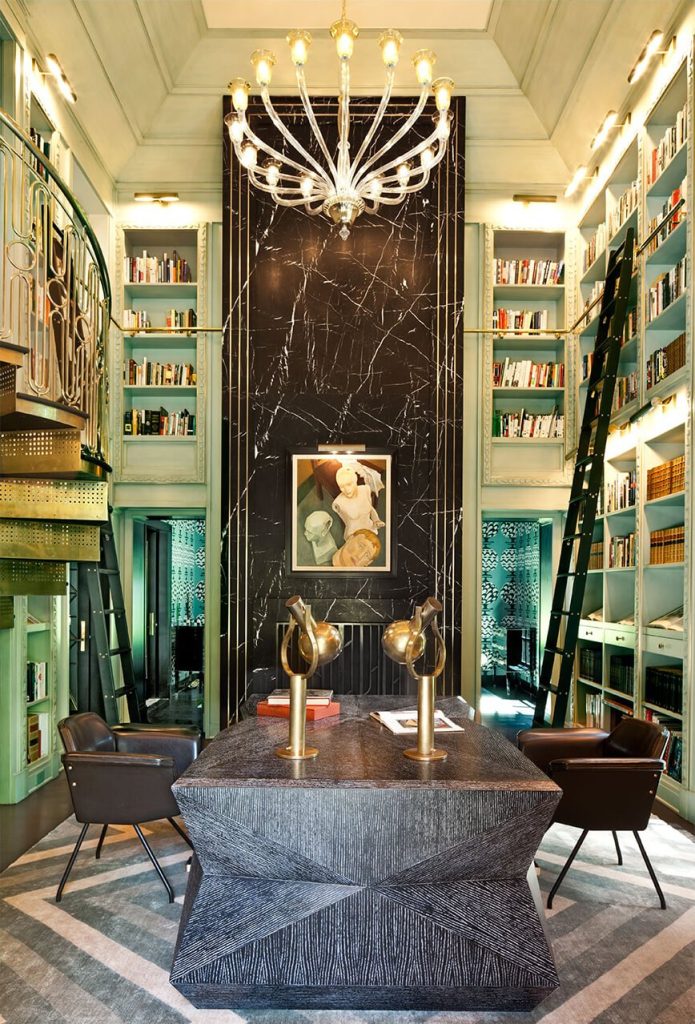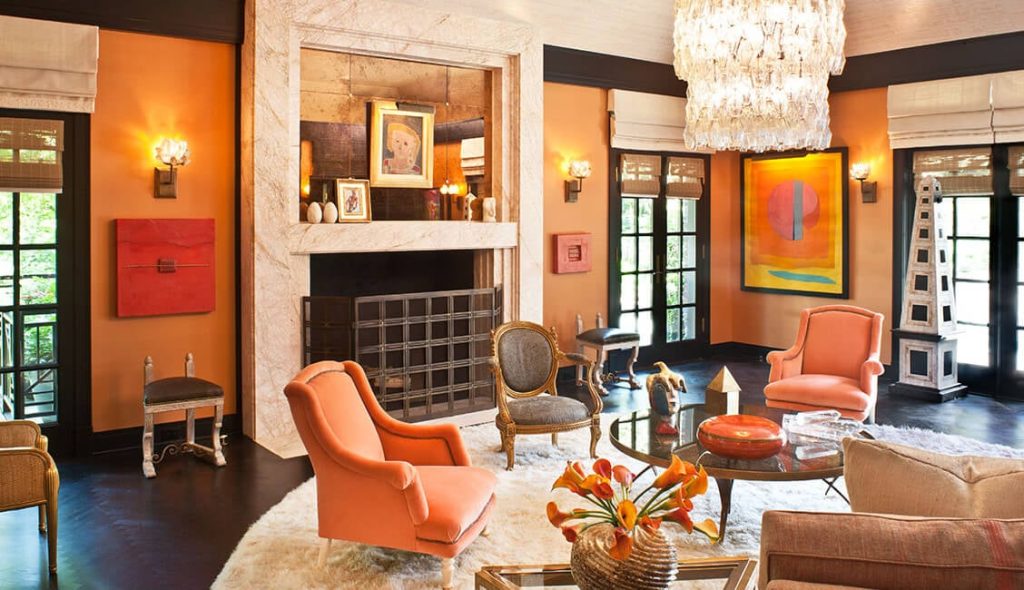 Impressive Residential Projects
Kelly Wearstler's residential projects serve as a beautiful source of inspiration for interior designers who wish to elevate their living spaces. Every project has its personality and charm, yet they all share a standard line of individuality, contemporariness, and artistic expression. We hope these residential projects have inspired you as much as they have inspired us to create exceptional and elegant living spaces. If you want even more inspiration, you can explore our Hollywood Regency selection, inspired by the Kelly Wearstler style.