Love. Comfort. Luxury. Barkitecture. These are the pet room ideas for dogs and cats deserving nothing less than the best.
If you're considering a pet room, that is likely due to three things – the first being the unconditional love you feel for your fur best friend; the second is the recognition that your love is not everything and, in addition to that forever-love, your pet is deserving of comfort and high-quality goods, from nutrition to bedding; and finally, the growing barkitecture trend.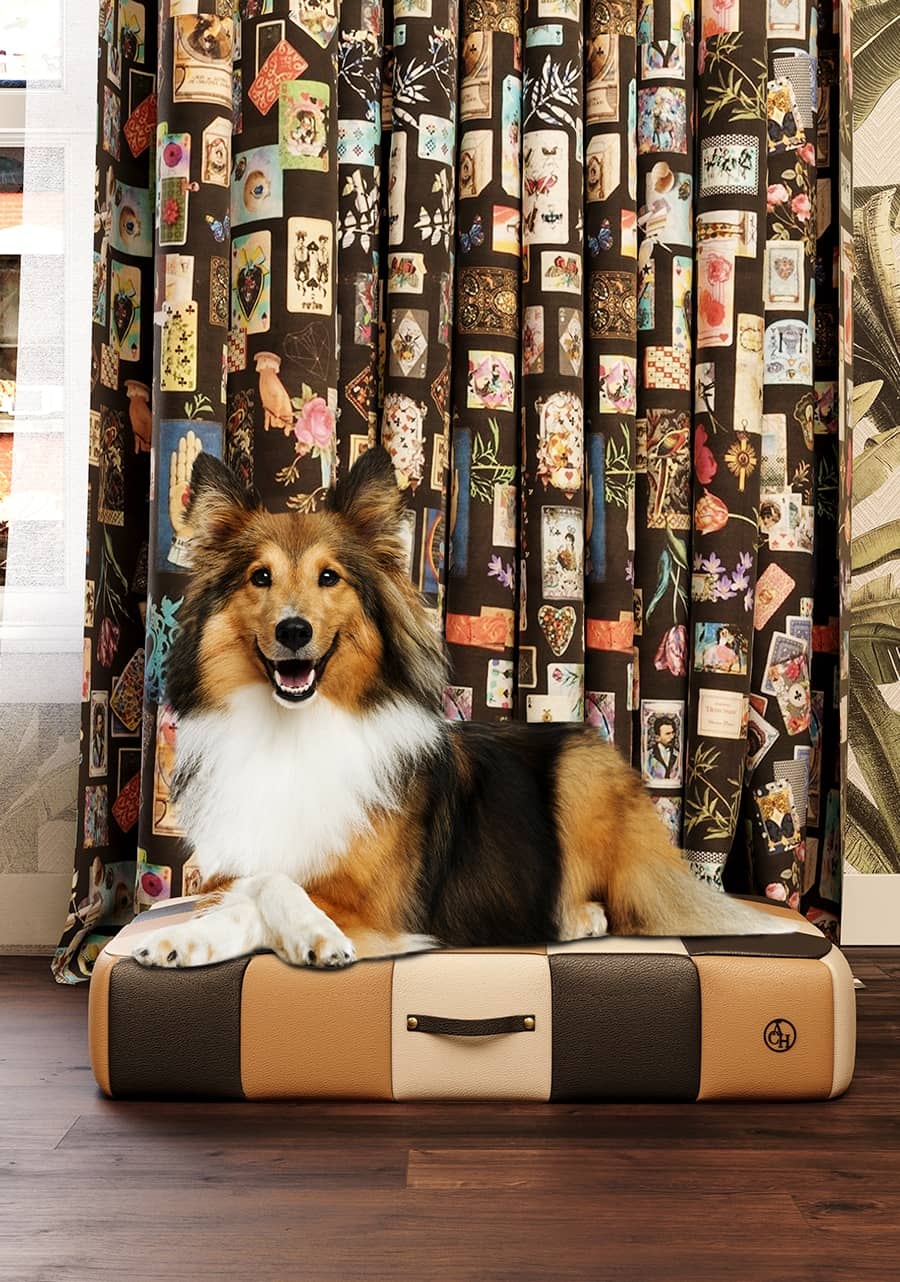 What Is Barkitecture?
First things first – before digging into tips and pet room ideas for creating the perfect pet room, let's find out – what is barkitecture?
Barkitecture is an interior design trend that implies redesigning homes with dogs, cats, and other pets in mind. In other words, it is animal-first space planning.
Pet parents are adapting their homes to their dogs and cats (and any other pets!), creating exclusive rooms or corners for their leisure and relaxation.
A luxury pet bed stealing all your guests' attention in the living room is the simplest barkitecture change you can pull of. With barkitecture, you can create a home within your home just for your pet! Here are some pet room ideas to tell everyone how much you love your fur baby.
What Is A Pet Room?
A pet room is primarily your dog or cat's safe space. With an area designed for comfort, the pet room is where your best friend feels more secure and the most at ease.
Pet rooms have many purposes. You can remodel an entire room of your house and create a space where your pet can eat, sleep, and play in an environment exclusively designed for them. The perfect pet room can also be a small area of the house, or several, designed for each of your pet's activities. Within your house, you can create a spot for your dog or cat to sleep, different from the area where your pet will play.
Furthermore, a pet room is mandatory for joyful pet parents who often host house parties. Both dogs and cats are overwhelmed, even distressed, by unexpected groups of people and loud noises. Having their own nook where they can be undisturbed is essential for their well-being.
How To Design The Perfect Pet Room? 5 Pet Room Ideas
1. The Best (Pet) Room
If you've decided to remodel your home and go full barkitect, start with choosing the right room for your pet room. Mind the temperature, luminosity, and accessibility.
The ideal pet room should be cool during hotter months and temperate during cold months. Be aware that your fur baby has a fluffy coat that keeps them snug in winter but can make them overheat in summer.
Your pet room should also have windows – it will allow your pet to sunbathe and keep them entertained for hours. Furthermore, it will improve air quality due to air circulation, making your pet room easier to clean and keeping your pet free from allergies.
An extra bedroom or an old home office are great candidates for a total luxury pet room. Nevertheless, an entryway with a close connection to the outdoors or a corner in the living room (because the living room is the heart of the house and your pet is part of your family!) performs well as a pet room spot.
2. Use Smart Storage
Storage is one of the most important things in a pet room to keep it tidy and organized, as well as keeping essential things out of reach of your dog or cat.
A good pet room idea has smart storage. Shelves, sideboards, bookcases, cabinets, and hall trees keep essential items in place, such as leashes, tasty treats, vests, or grooming tools. Moreover, custom storage furniture can efficiently serve multiple purposes, especially if we think of a snuggish cubicle for your cat to take a nap.
3. Bold Wall Decor
Wall decor makes all the difference in a pet room decor. Your barkitecture project is another opportunity to excel in your creativity. Colorful wall art adds visual interest to the room – and your pet should agree with this. Both dogs and cats are curious and react positively to visual stimuli.
A playful composition of shelves is an elegant and sophisticated way of keeping goods out of reach of dogs or creating a discreet playground for cats. Wall decor is the biggest opportunity to inject your personality into your pet's room.
4. Customize It
There's no doubt your pet deserves the best. A customized pet room is one of the many marvelous things in the world that they deserve. Pick a color that matches your dog or cat's hair, get a bowl that fits their daily water and food intake, and decor the pet room with custom accessories, such as a pillow or a rug with your pet's name.
However, keep a balance between your home's design style and the pet room. It might seem challenging – and for sure it is – but you and your pet have many things in common. Focused on them and create a pet room or nook that pleases all homeowners, the humans and the 4-pawed.
5. Protect The Floor
When designing a pet room, protecting the floor is very important. On the one hand, it will help you keep the room tidy. On the other hand, it is another layer of comfort for your dog or cat to lie on.
When choosing a modern area rug for the perfect pet room, pay attention to material, pile, and color. Some materials are more resistant to odors, stains, and incidents than others. The same to cleansing – some materials are easier to vacuum and wash than others. Therefore, the best rug for your pet room must be resistant and easily washable. Usually, these rugs also have a texture and pattern that covers claw marks more efficiently.
A pro tip for designing the perfect pet room is customizing the area rug. Make the rug's color and pile match your pet's fur – it will positively impact making the room look tidy and clean.
There's no rule when adding floor layers to your pet room. A small shaggy rug can be your pet's favorite bed, and a small rug beneath bowls to catch lost mites and absorb water spills is always a good idea.
If after these five pet room ideas and tips you're feeling ready to design the perfect pet room for your fur baby, discover what are pet friendly rugs and the best materials for them before pulling together all the essentials for a trendy yet practical pet room.