There is no place where a rug can't be – and at your best friend's spot, it wouldn't be missing. Discover what pet friendly rugs are and their best materials.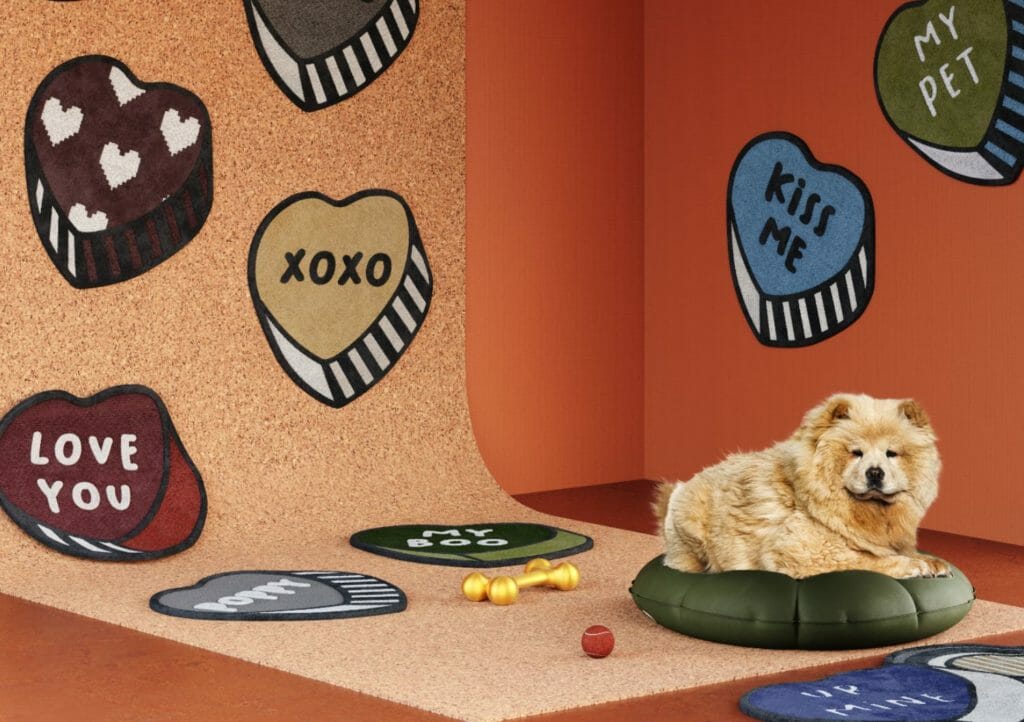 There is joy in the simple things of life – like when you arrive home and listen to the sounds of your paw buddy going straight to you – to welcome and give the warmth hug that you wished after a long day far from home.The happiness of your furry friend is genuine and full of love which can give you the recovery energy you need.
With your friend, you can finally rest in the amenity of your living, in a cozy environment where a rug gives all the comfort for you. You and your paw buddy can enjoy the best of the day together – but could your furry friend also have this sensation during the day away from you? There is where pet friendly rugs can enter to create the perfect spot for your pet.
As you know, there is no place where a rug can't be – because these pieces have the power to boost the aesthetic and comfort of any room – thinking in this way- a rug can also be an excellent addition to your pet spot and create the perfect comfortable space that your paw friend deserves. But before choosing a rug to elevate your pet spot, you should know what pet friendly rugs are. Keep scrolling to discover everything that you need to increase your pet spot.
What are pet friendly rugs?
The first step to finding the perfect piece to elevate your best-friend spot is knowing what pet friendly rugs are. So you can find a piece that can be – comfortable, durable, and right for your pet. In simple words, pet friendly rugs are pieces with low maintenance, easy to clean, odor-resistant, and spill-proof. Even though it would look hard to find a piece with all these characteristics, we can assure you that many incredible pet friendly rugs are waiting to make your paw buddy happier.
Best materials for Pet friendly rugs
The key to pet friendly rugs is know what materials suits better this purpose. To make you and your paw buddy happy, you need a piece that can be practical to maintain, beautiful for your home, and, most importantly, comfortable for your pet. It seems a challenge, but there are many materials that are perfect for that goal.To help you, we selected some of the best materials for pet friendly rugs:
Let's start the explanations with wool, a luxury option for pet friendly rugs that can add the touch of sophistication that your paw buddy deserves. Wool is a natural, eco-friendly, and durable option – although it's not stained-resistant or hydrophobic.
Wool rugs are easy to clean and vacuum, which is good news because, for more than we love our paw buddy, we can't avoid the fur around where they are.
Following the natural materials option, we also have cotton, which is made is made from the natural fibers of cotton plants. Rugs made with this material are lightweight and easy to move. Depending on the size, it can be easy to wash in a machine. Cotton is comfortable and easy to maintain, yet it's not so durable, so if you choose to go with a cotton rug for your pet, be prepared to change it from time to time.
One of the best materials for pet friendly rugs is synthetic fibers because they are easy to clean, incredibly durable, and comfortable. There are many qualities of econyl for your pet rugs, but we highlight that this material is stain-resistant, repels grease, and can be easier clean with detergent and water, and even bleach. Econyl can be a good option for your pet; it's anti-allergic, highly resistant to scratches, and there's no pilling. The econyl rug can come in many colors and shapes – to meet your home aesthetic and your paw buddy's needs.
In summary, pet friendly rugs are pieces that can meet your paw friend's needs and are easy to maintain. To create the perfect spot for your furry friend, check out this article with tips to create an ideal space for your paw buddy, but don't forget to add a pet friendly rug to increase its comfort.