The Mid-Century Style is famous for inspiring projects by interior designers all over the world. Meet Studio Mellone, created by a member of the AD100 list 2023.
Every year Architectural Digest Magazine brings together the top names of professionals in the fields of architecture, landscape, and interior design who promise to make some noise. This year, Andre Mellone came to AD100 Debut list with his work focused on Mid-Century Style. Mallone's portfolio features residential, retail, and hospitality projects, and founded his own studio in 2012 after working for architect Robert A.M. Stern and designer Mark Hampton.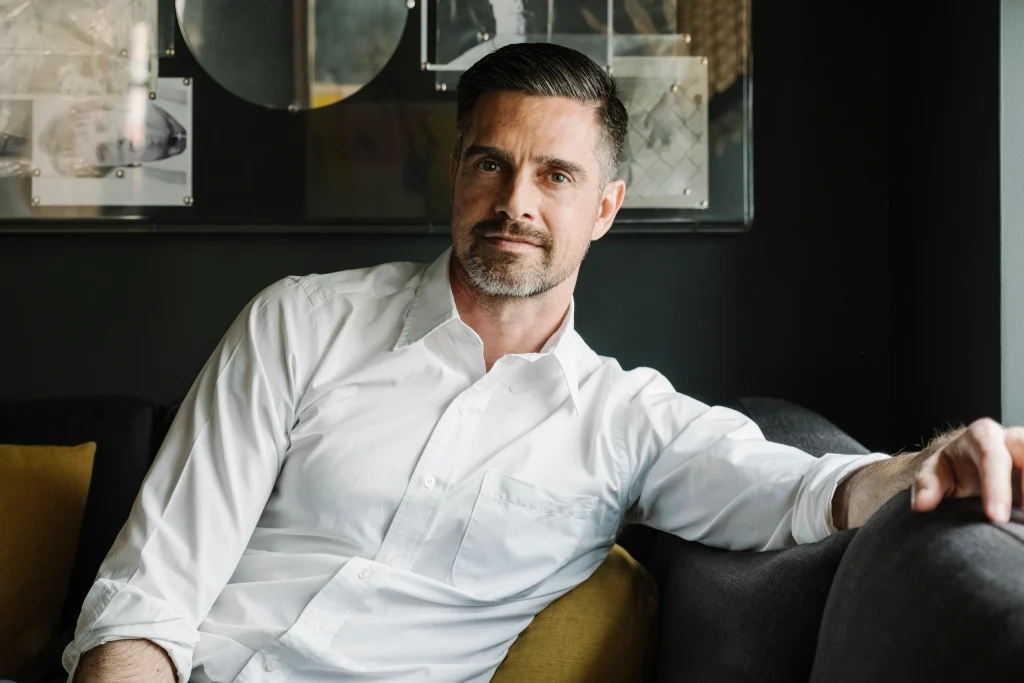 "Design is as much about emotion as it is about style and look" is how Andre Mellone, a designer born in Brazil but based in New York for 25 years, saw his work take shape and made his name among the top revealing professionals of the international market.
With an elegant harmony between the use of natural materials, Studio Mellone knows how to play with spaces, making them informal and chic at the same time. The artist's work is subtle and sophisticated, recognized through texture, materiality, and precision of form. 
New talent on the rising: meet Andre Mellone
Mellone's talent, who grew up surrounded by brushes, prototypes, and canvases, follows generations. His grandmother was a classical painter and sculptor, graduated in Italy, and his father is one of the greatest industrial designers in Brazil, a reference for the style to which Andre dedicates himself today, the Mid-Century.
The influences started early on since his father's circle of friends included names like Sérgio Rodrigues and Jorge Zalszupin, two giants of mid-century Brazilian design. It was the style that predominated at the time and also what he saw at home since the interior designer grew up in what he describes as "a house with chocolate brown carpets, a living room with inlaid stools, a tulip table, and artichoke light fixtures," typical of the style.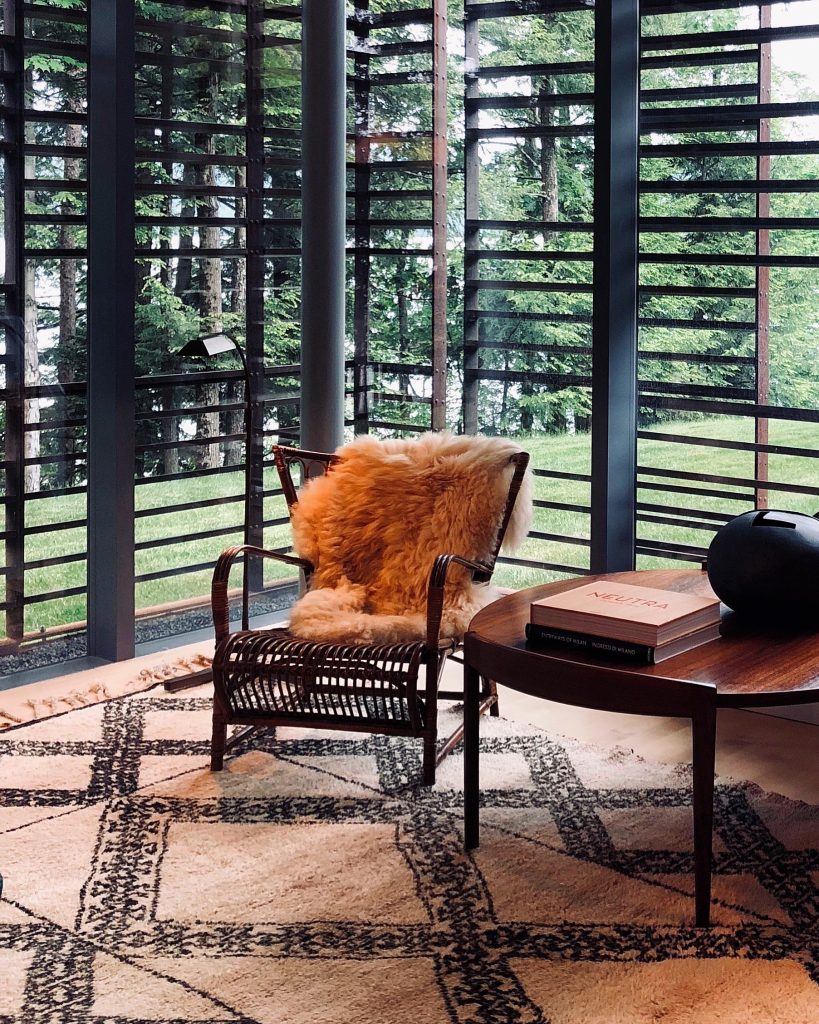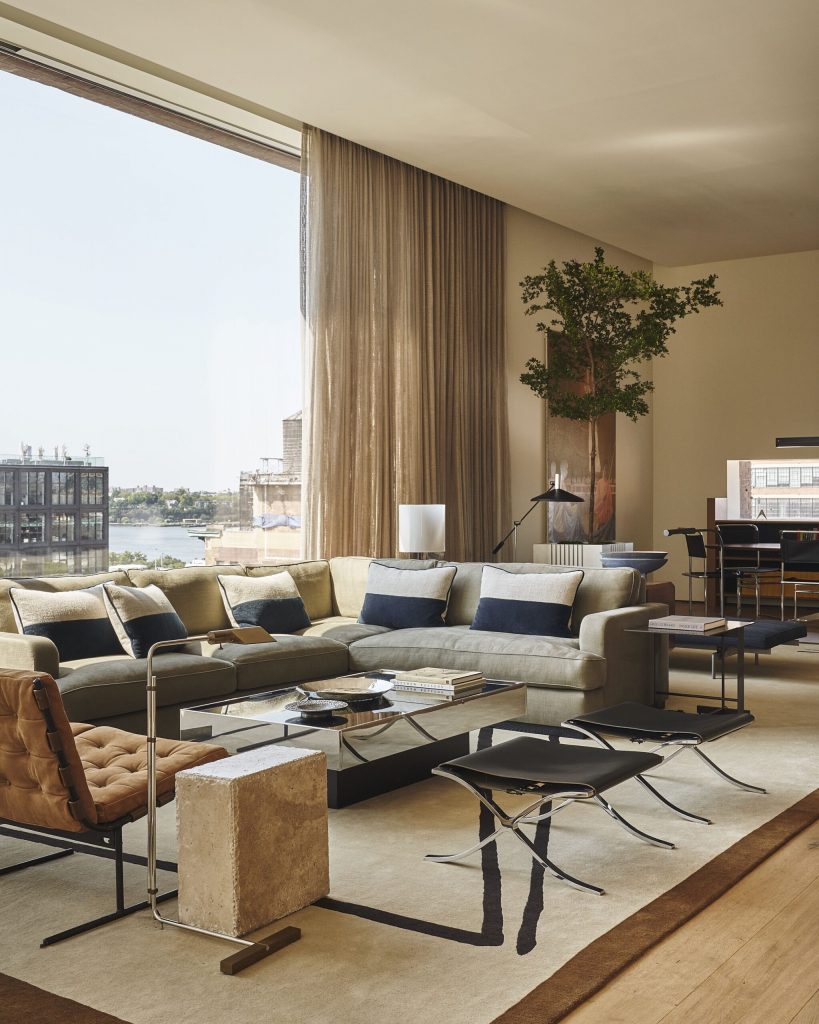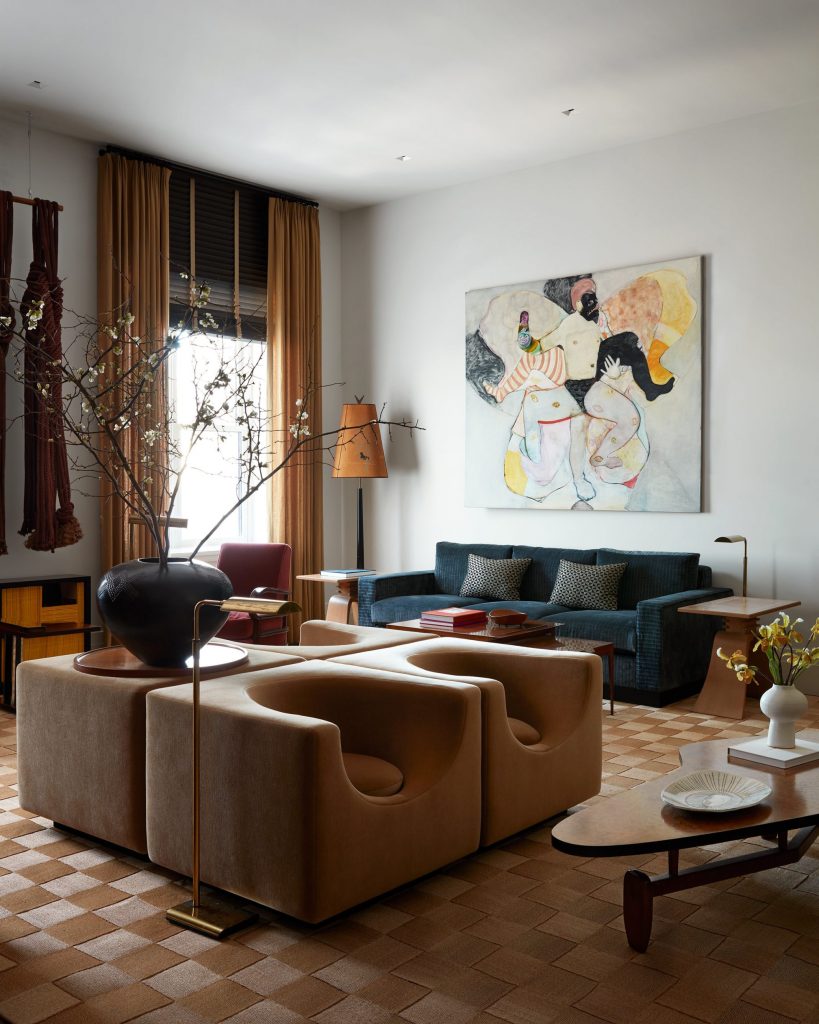 A new definition of Mid-Century Style
Mellone's resolutely modern and undeniably chic aesthetic can be found in many projects from the beginning of the São Paulo architect's career. The mid-century style can be found in his choice of simple and functional leather and wood pieces, classic materials of the style, and one of the trademarks of his work.
Another highlight that can be observed in his projects is the flawless combination of wood with other materials, such as metal, glass, and vinyl. Mellone has the perfect balance to transform whatever the objective of his work is – be it residential, commercial, or hospitality – into cozy environments full of personality. The architect has a touch of sensuality and a warmth that is not seen in other professionals, which he has somehow incorporated into his work.
The combination of neutral tones, textures and the best materials converge in unforgettable interior results. In Andre's case, the natural artistic talent for drawing and the influences of Brazilian culture are at the core of his style, executed to perfection, which often blends in with his client's lifestyles.  The use of mid-century furniture is also an indispensable item in his projects, which can be seen from lighting to seating and tables.
The best of Studio Mellone
To begin the list of Studio Mellone's inspiring Mid-Century style works, nothing better than to bring the project created in the architect's hometown of São Paulo. The top designer has developed an atmosphere of relaxation among the chaos of the big city and created an environment of pause.
The "refreshing" touch of the house can be seen in the high glass walls, along with the warm woody tone of many of the furniture in all rooms. The project is a true invitation to get to know each room, as well as the beautiful exterior, thought out precisely as a complement for rest. The design of this house includes meeting rooms, a dining room, a home office, and a cinema area.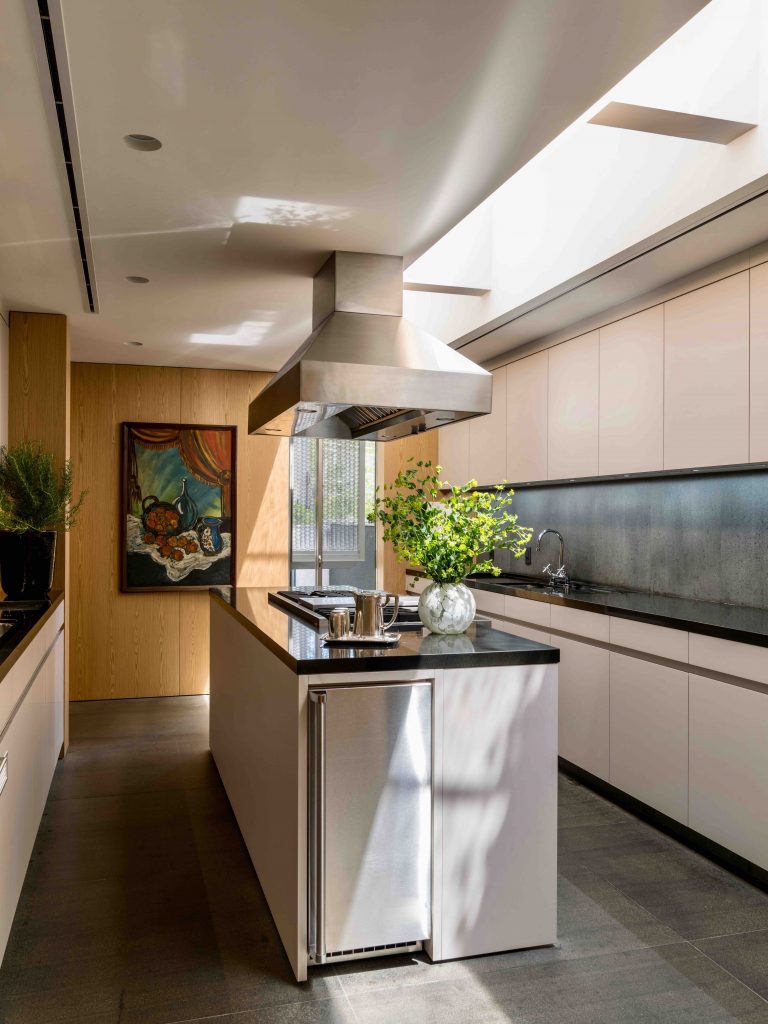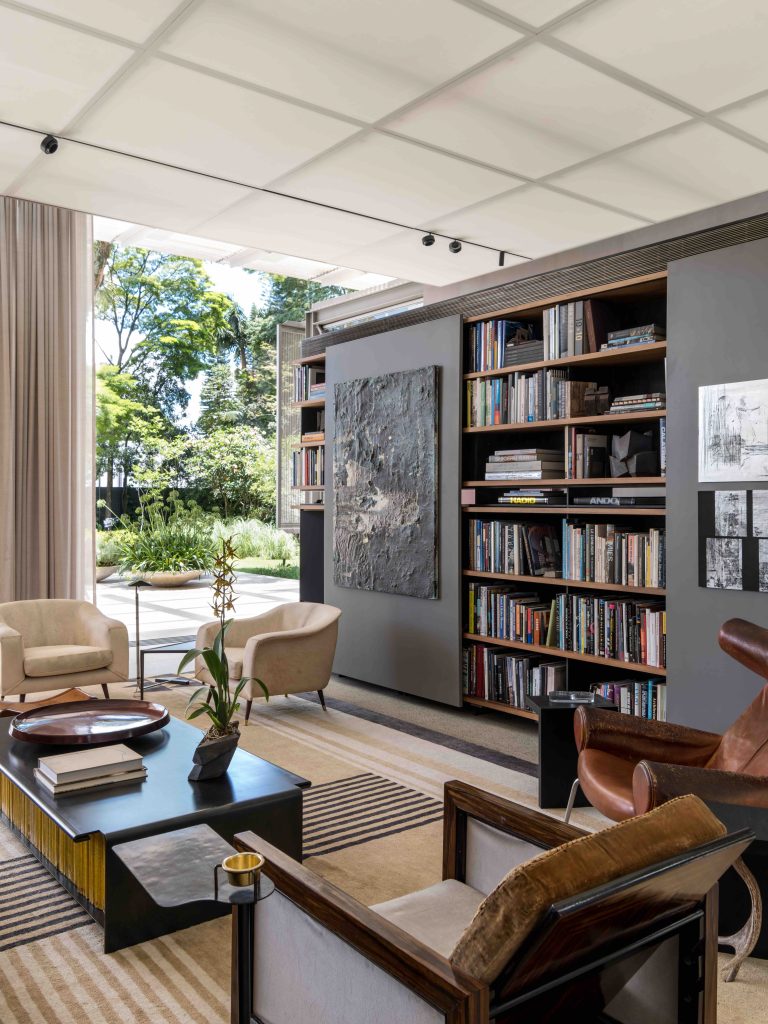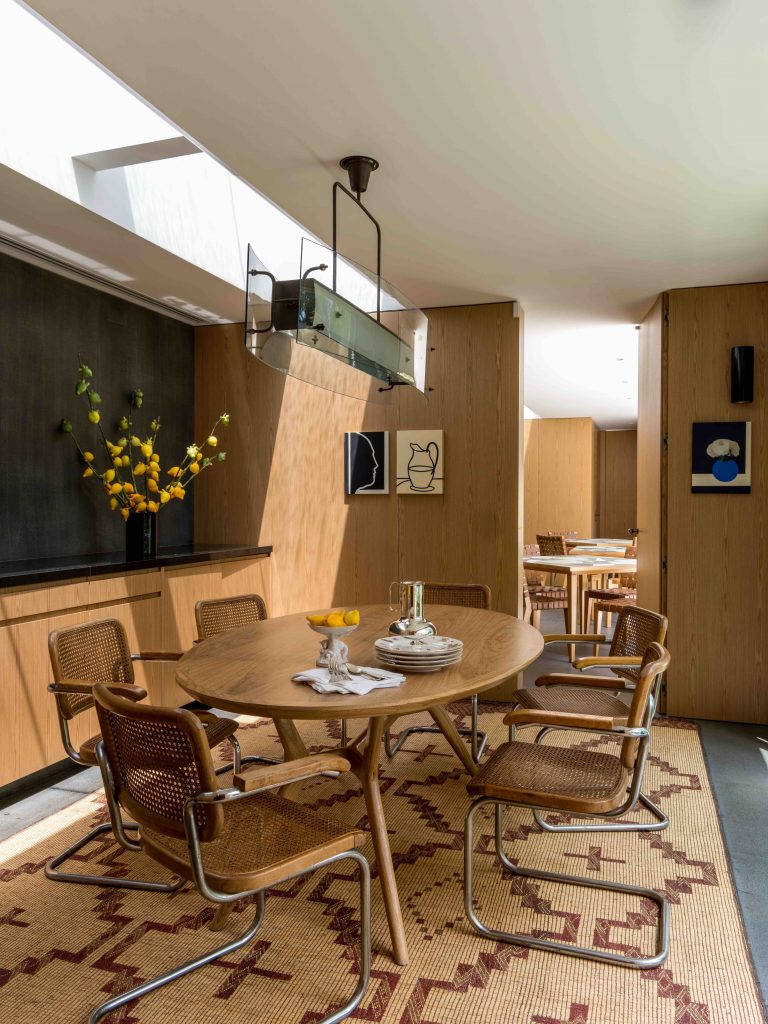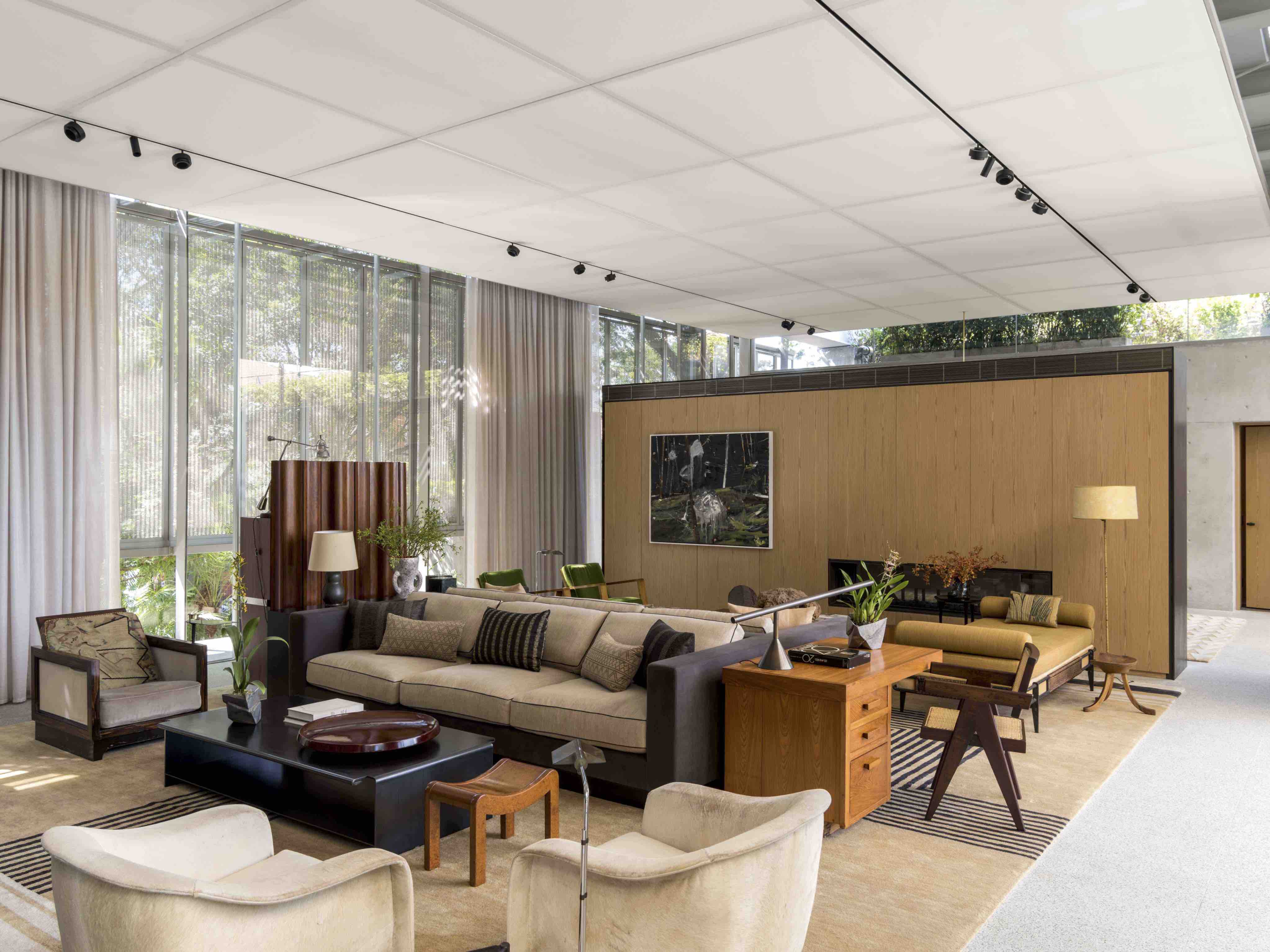 This is a true ode to mid-century style in a growing Park Avenue tower in Manhattan. Mellone's design follows a simple line and features many original vintage pieces-such as a rare Eames plywood and prototype leather chair and an engraved mid-century Venetian mirror with double ebonized oak frames. For the colors, a palette of neutral tones ranging from grays, blues, and woodsy tones was chosen. The few touches of color you will find are in the wall art, seasonal flowers, and a pine-green quilted window sill in the bedroom that echoes the view of Central Park.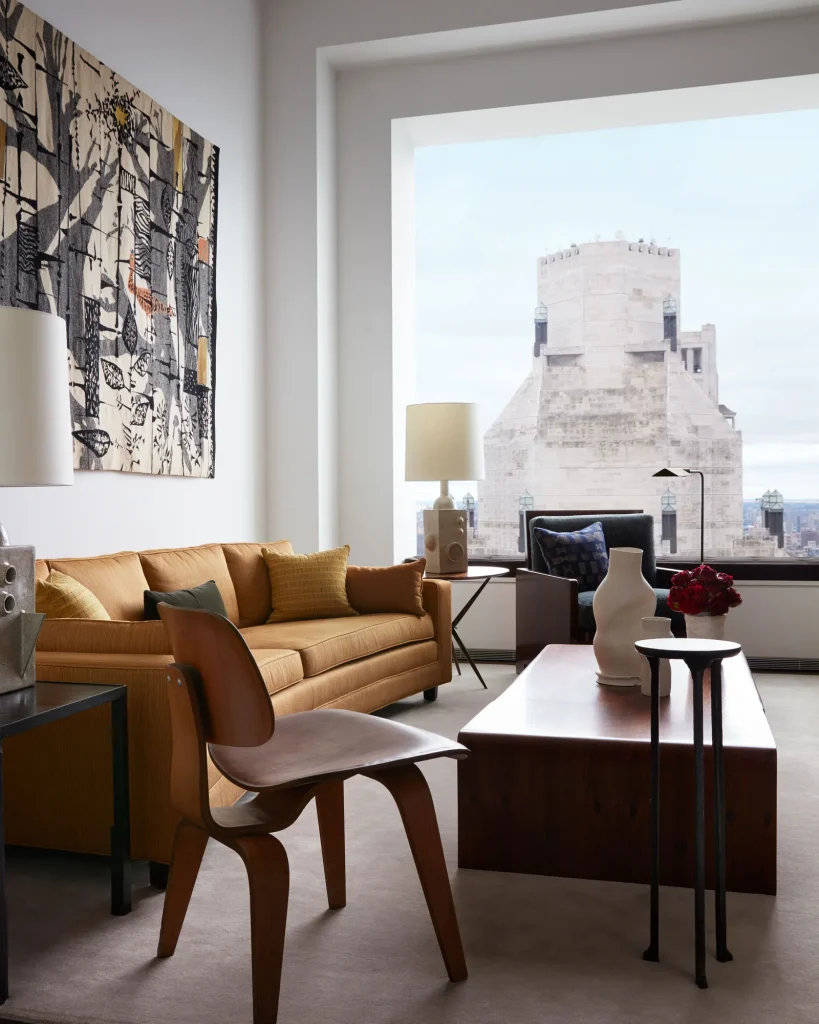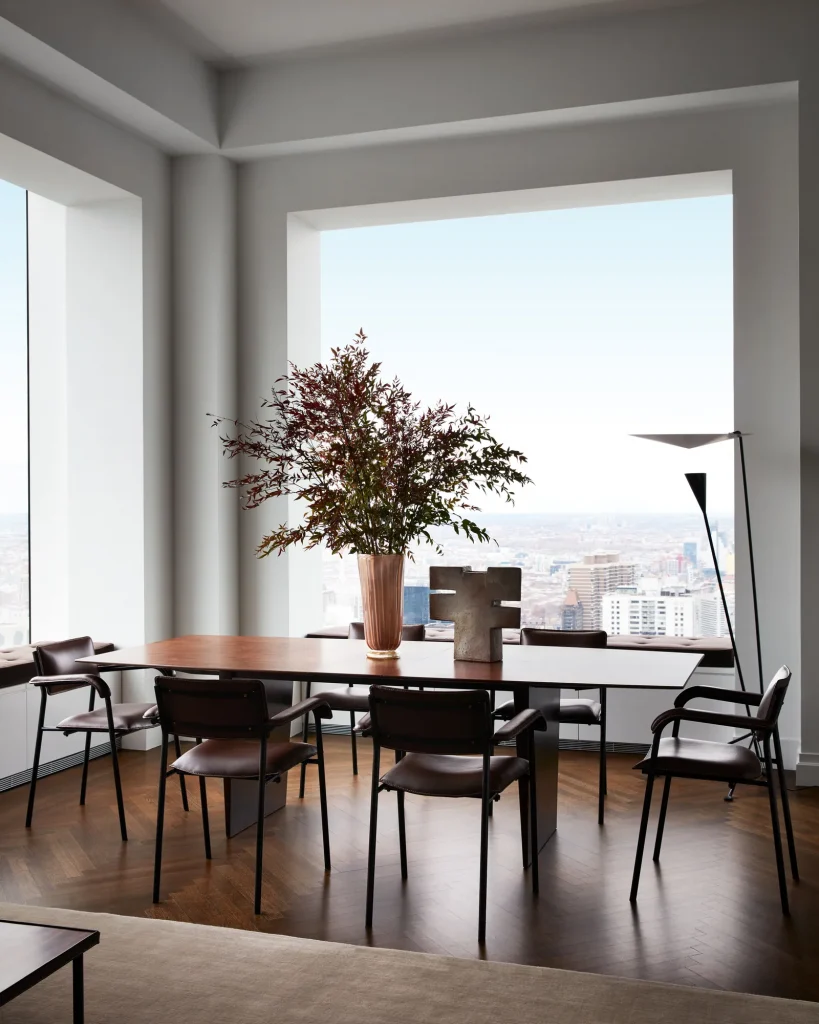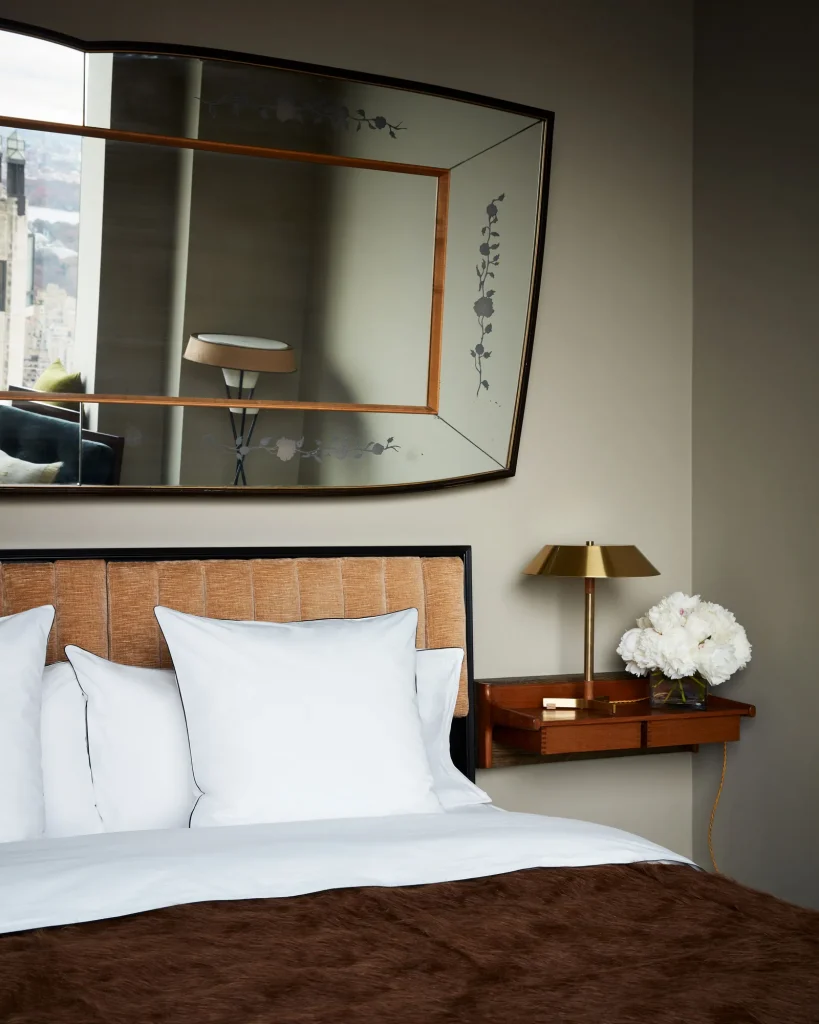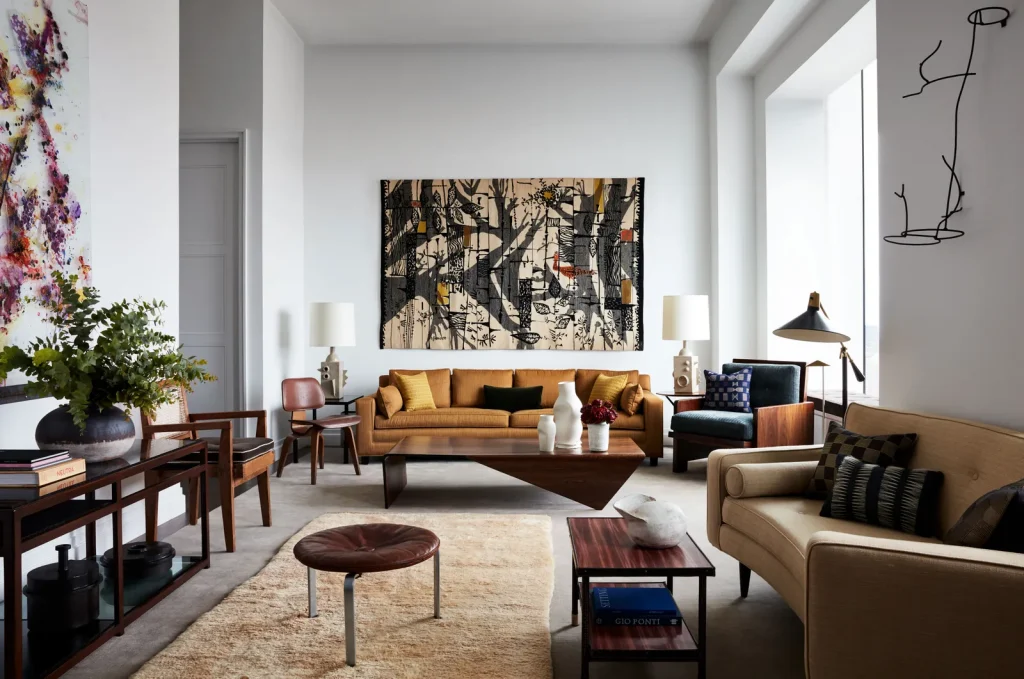 CAROLINA HERRERA MADISON AVENUE
Andre Mellone has retail experience thanks to his friend Thom Browne, who asked the Mid-Century style interior designer to make his stores "look more like homes". Since then, Mellone has designed projects for Jason Wu and, most recently, the Carolina Herrera flagship on Madison Avenue.
The building of one of the most traditional fashion brands had not been renovated since 2000. So after replacing blocked windows, adding stone and parquet floors, and adding lots of textures and color, the space has become comfortable and welcoming, making it "home" again for the luxury brand. All three floors have an air of grand living rooms while displaying tradition and boldness, from the choice of pieces to the composition of details.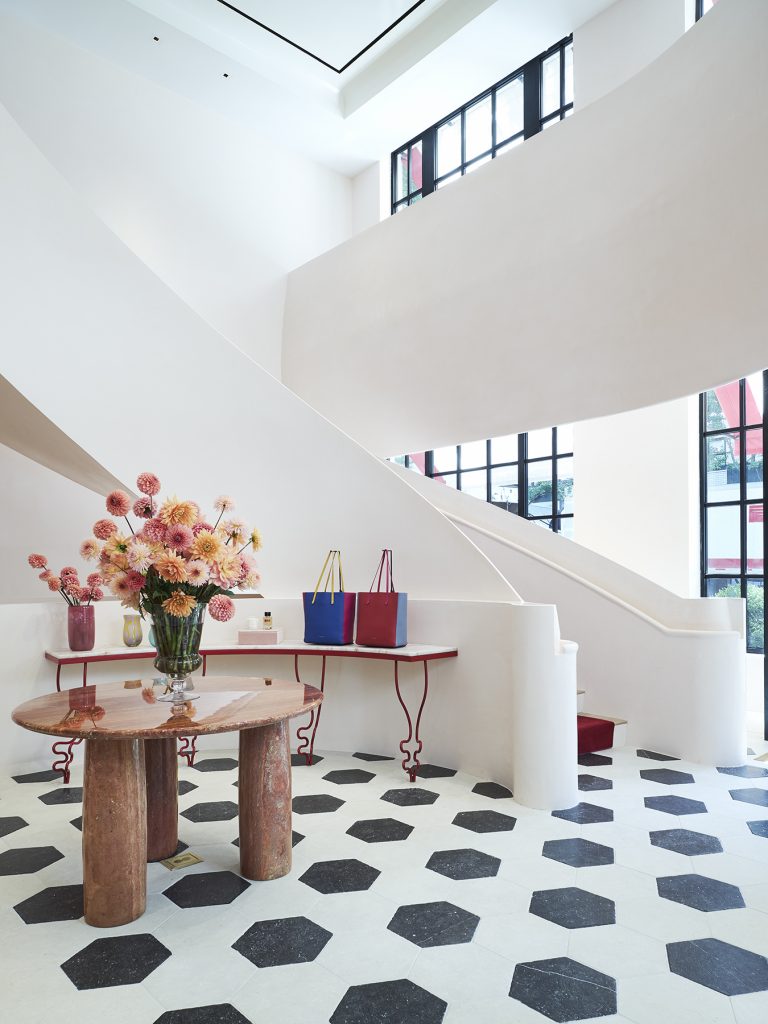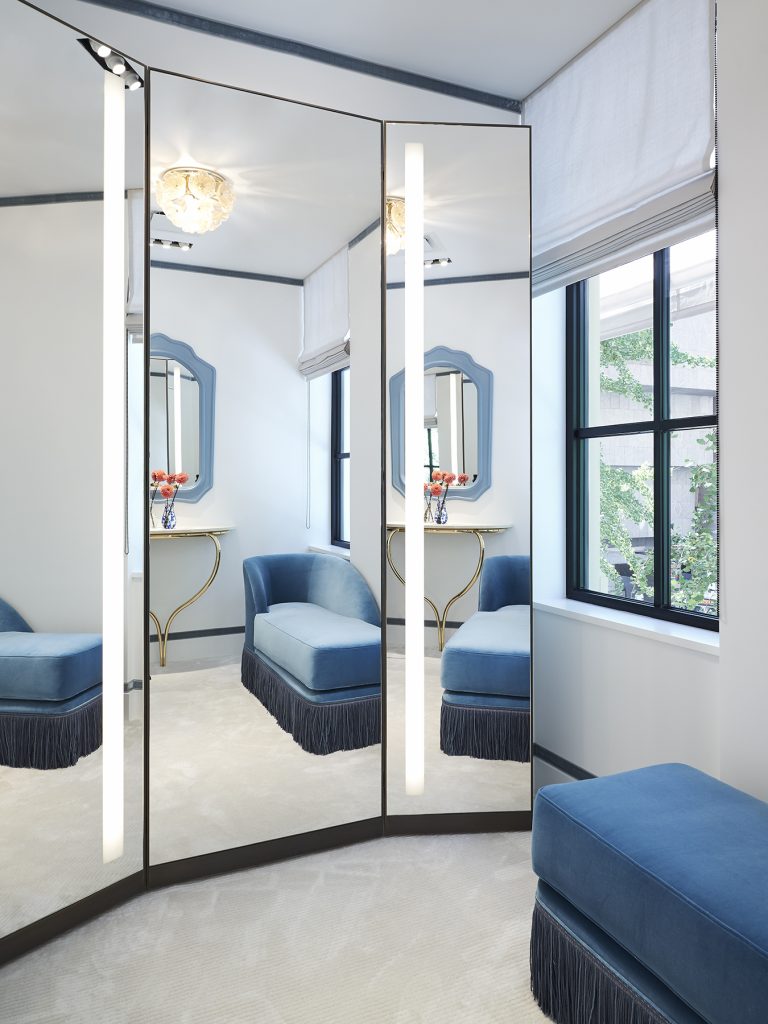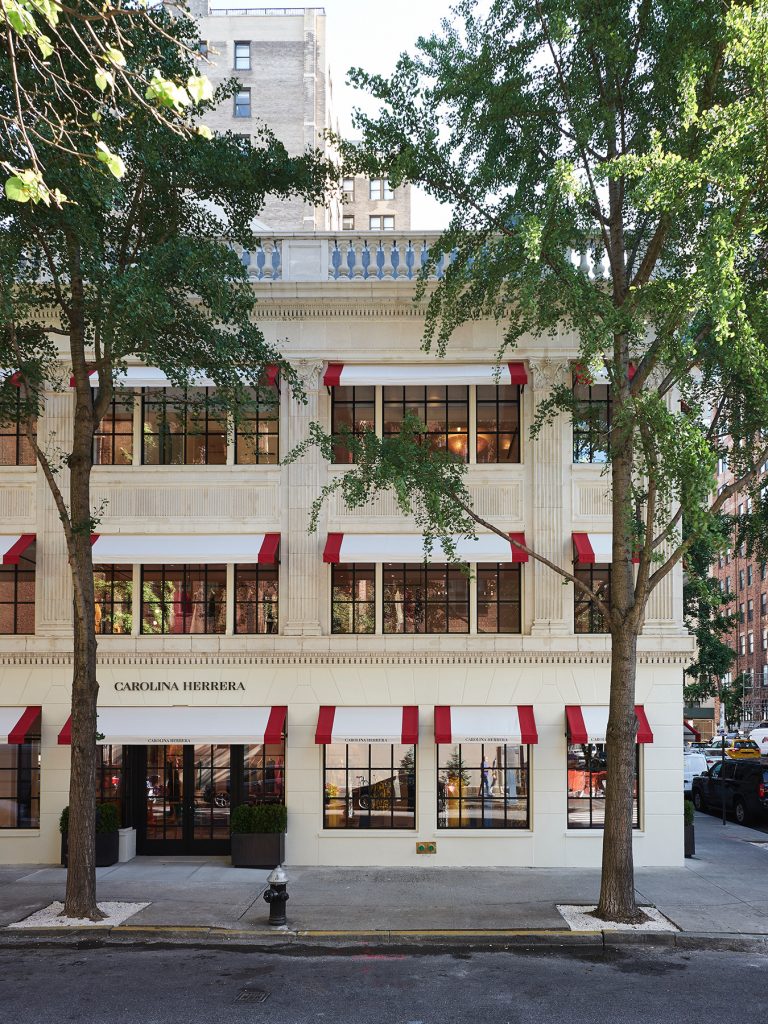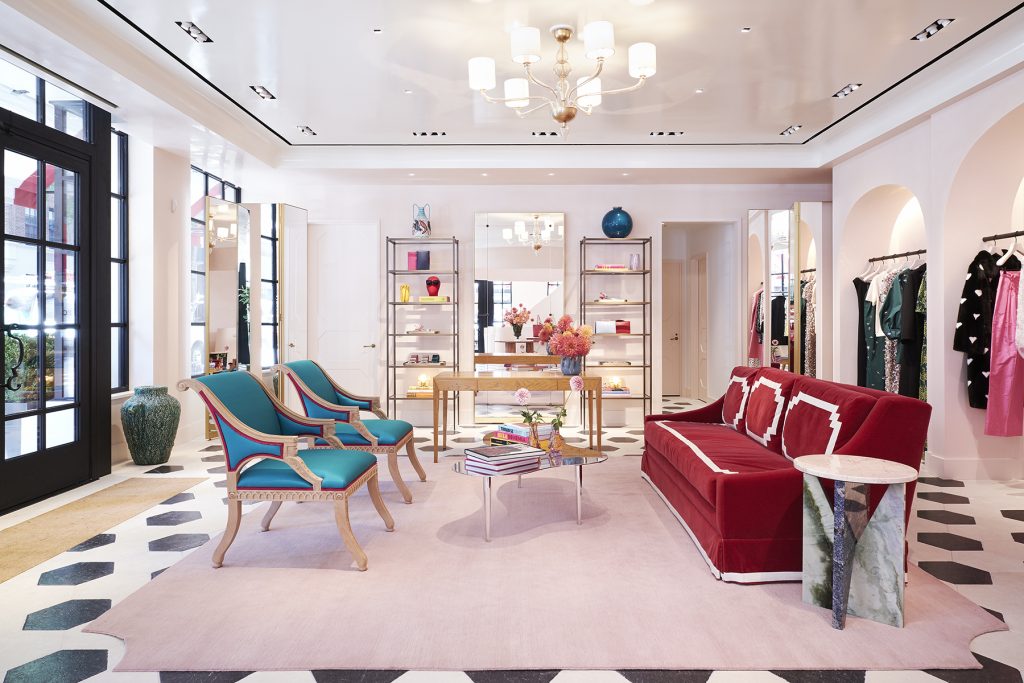 After looking a little deeper into the work of the architect and interior designer Andre Mellone, it is possible to highlight the good taste for the Mid-Century style and also the influence of his Brazilian origins in the projects. Appointed as a talent in the area, Mellone knows how to explore spaces in a refined and functional way at the same time.
With all this inspiration, how about venturing into the world of creating rooms full of personality? Check out the TAPIS Studio projects page and find the best-decorated rooms by top interiors!