Meet this small, but with a lot of style, seaside Miami apartment that mixes a beach spirit with a playful design.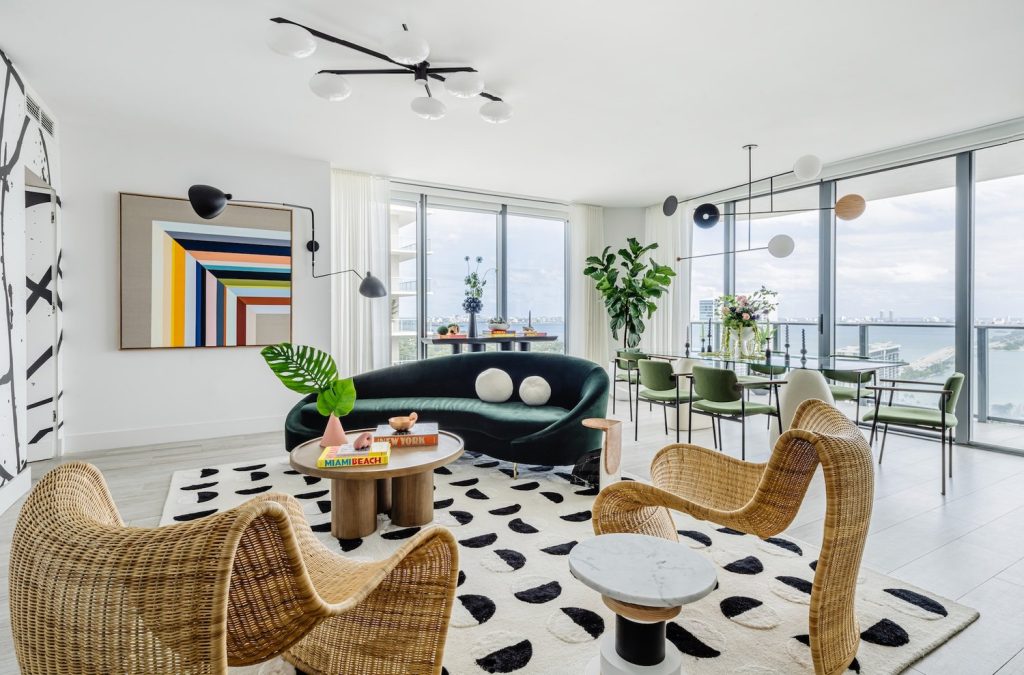 Settled in the seacoast of Miami, Florida, this apartment, belonging to Nicholas Smith, embraces its local oceanfront vibe with a twist of a colorful, vivid, and creative design.
Ashlie Broderic, a New York-based interior designer specialized in residential and boutique commercial spaces, was responsible for this Miami apartment design. The designer has a master's degree in interior design and architecture from Drexel University.
This design project, specifically, is one of the proofs that Broderic is always successful in displaying her client's personality and taste in her work.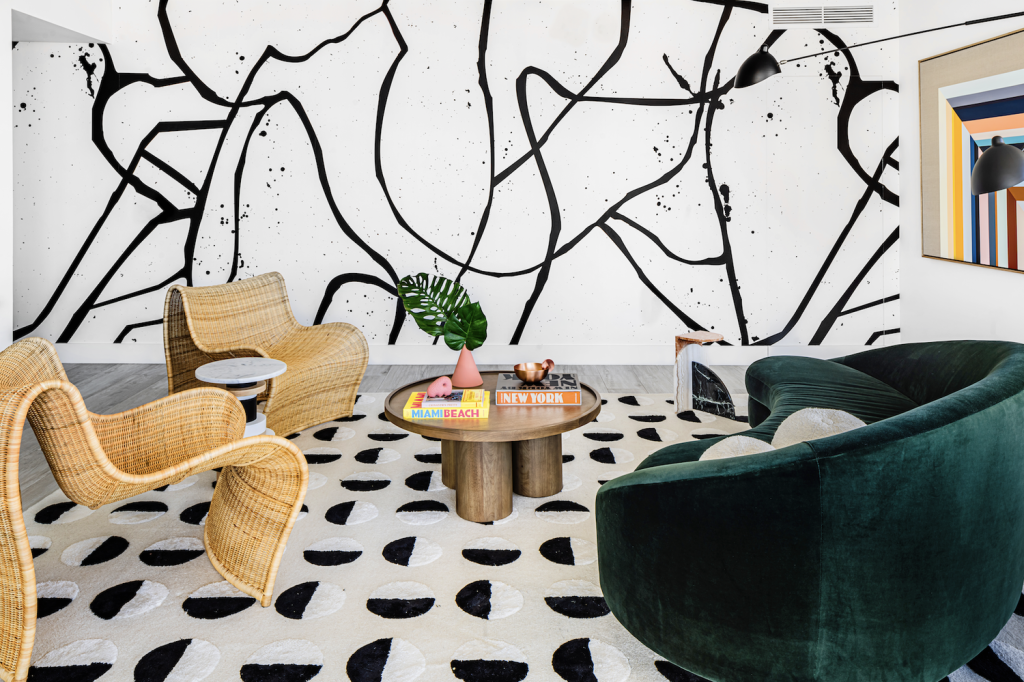 According to the designer, all the over 100 inspirational photos that Nicholas showed her had something in common, everything had bold colors or a graphical black-and-white look. The interior designer then understood that what the client wanted was contrast.
Therefore, to embrace a Miami spirit and flourish Nicholas' bold and playful design taste, Broderic worked with diverse modern furnishings, vivid colors, and flashy patterns. In addition, the architect also revealed that she and her team based their furnishings choices on three concepts: fun, refined, and a masculine-chic aesthetic. They wouldn't get it if their design element choices didn't fit in one of these categories.
Now passing into the living room, some typical Miami apartment references are visible, for example, the curvy green sofa, wooden center table, and beachy lounge chairs. There is also a masculine-chic element, the lamp with wood and metal tones. Besides these styles, the client's charisma and sense of humor are also displayed in the room through the wall covered with unique prints and the eccentric rug that contrast with the rest of the color palette, including the quirky, colorful, and geometrical painting. 
Even when a nook of this Miami apartment isn't full of color or patterns, it still has unique furniture that animates the space by providing an original look and prosperous environment. Besides, as the design is mainly based in open space, every color palette flows in harmony, making the colorful visible appeal possible yet always maintaining its elegance.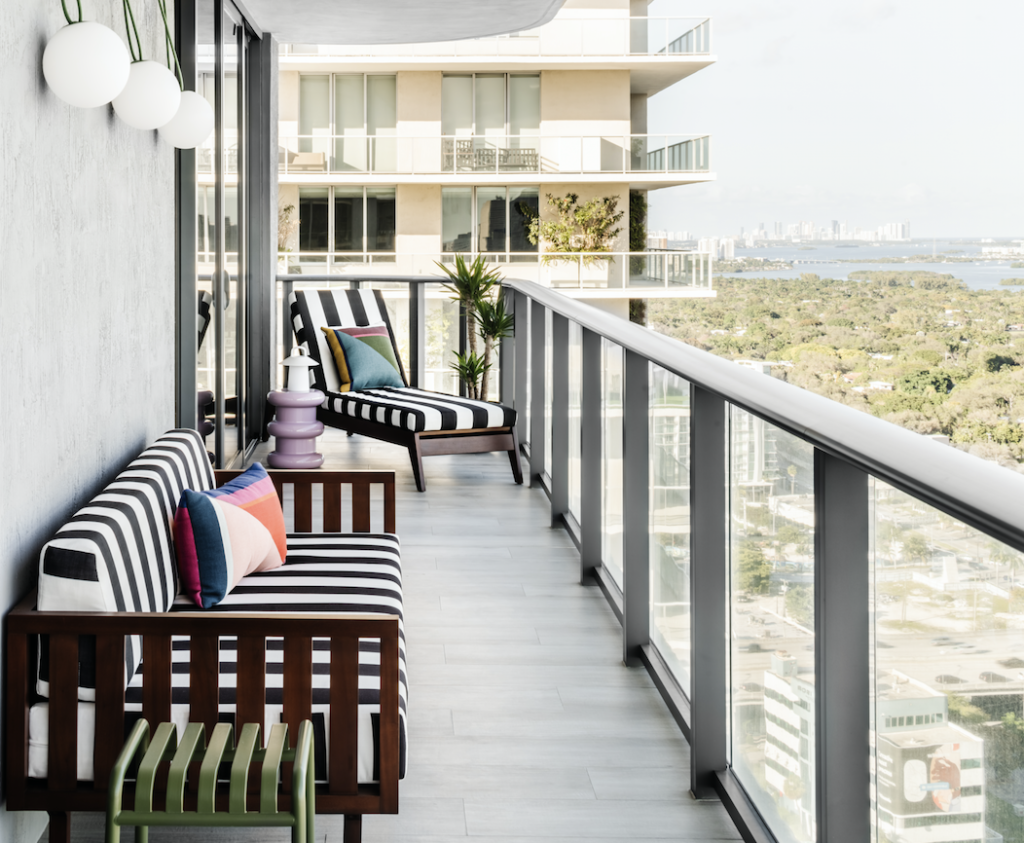 As you have seen, the designer can work with different styles in the same Miami apartment. However, it is on the balcony where she's able to merge both design styles, the seacoast, and the playful one, into the same furnishings. This outdoor living furniture undoubtedly has a summer vibe. Still, it isn't like the typical wicker beach lounge furnishings. Instead, Broderic mixed the vivid and unique client's style with a black-and-white pattern that Nicholas also appreciated but instantly related to the beach. She achieved this by combining different colors and patterns, as you have seen throughout this article.
In the office, you can again admire rare shapes, noticeable on the rug and painting, for instance. In this room, many colors spread through the space match. However, two very different shades are exhibited right next to each other. This could have been a disaster easily, but the designing team really studied every part of this Miami apartment.
The two distinct colors are cold shades, and the pink color being one of the lightest shades of pink and the blue one of the darkest, creates an elegant contrast, providing the opposite of a disaster. It actually brought joy and sophistication to the area.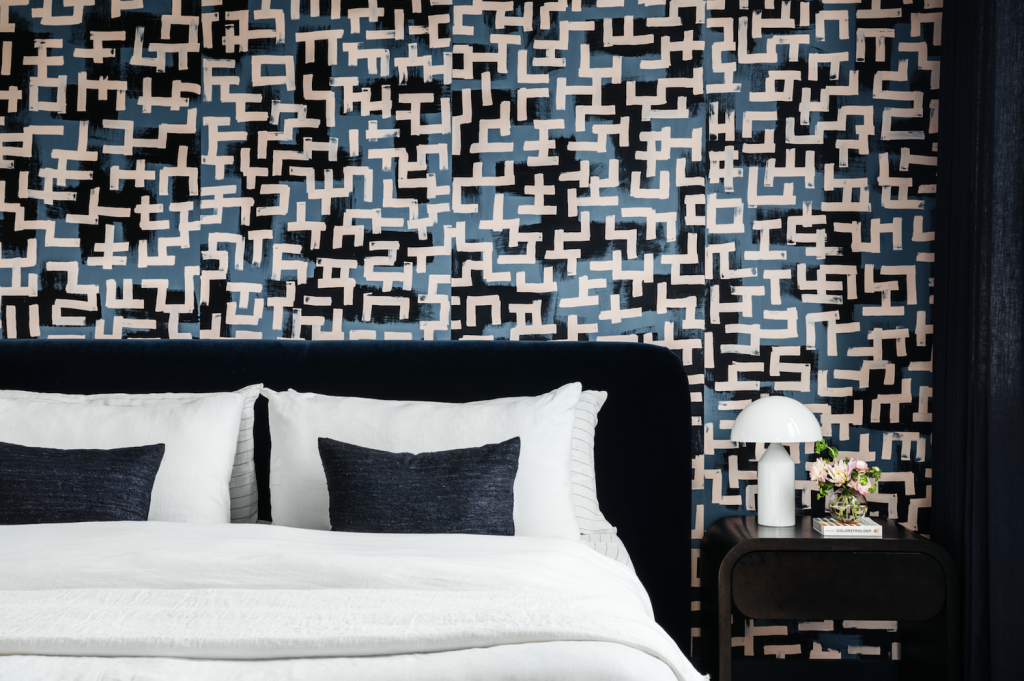 Another example that the contrast between dark and light can evoke an extremely refined aura is this bedroom, where the black and dark blue shades exhale a luxurious, classical atmosphere. Still, the white tones twist this classical look by creating a comfortable divergence view. Other than that, the wall pattern also increases the design, transforming it into something original and stylish.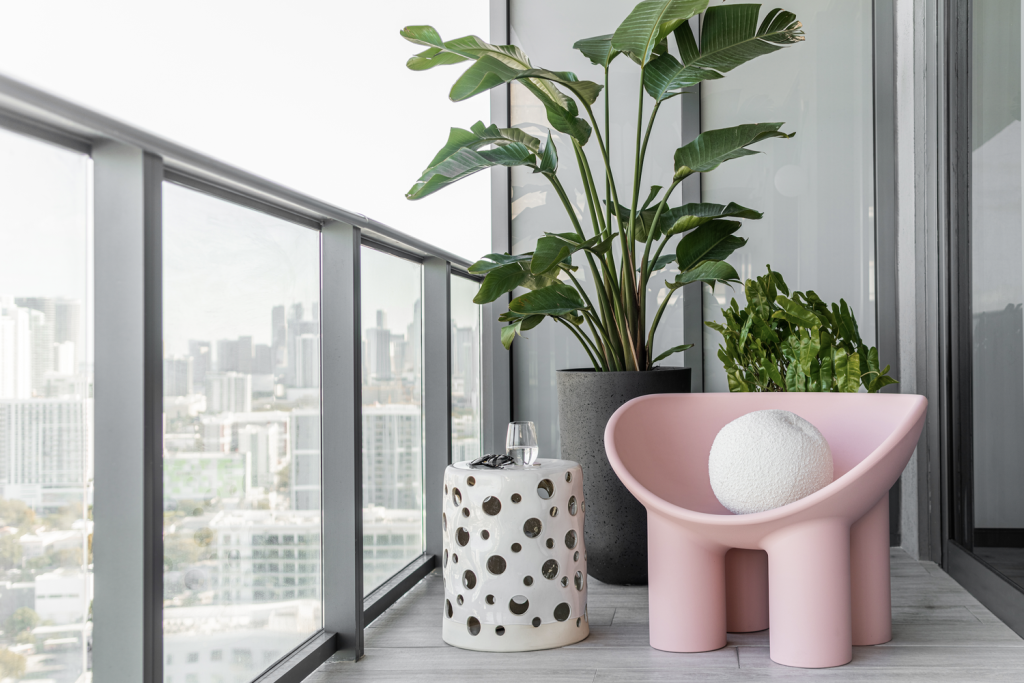 What a unique design project! This Miami apartment successfully proves that merging two different interior design styles can upgrade your project and distinguish it from the more basic ones. Besides being super modish, this house's design is also ingenious as it could express multiple design techniques while always revealing the client's personality.
Now that this Miami apartment inspires you dive deeper into this seaside vibe and explore this beach house in the Hamptons designed by Steven Harris.