Explore the home interior design revolution of a SoHo parking garage and discover four essential rug styles shaping the home's interior.
In the home interior design, sometimes the most unconventional spaces can become the canvas for the most extraordinary transformations. Converting a parking garage into a residential sanctuary is a formidable task, and this particular garage has lingered on the market for quite some time, waiting for the right visionaries to transform it.
The Guttman family, renowned art collectors, were the ones who saw potential in this cavernous expanse that would be the canvas of Daniel Sachs and Kevin Lindores' creation. The primary objective of the home interior design project was to take this industrial shell and craft it into a comfortable yet artful home, all while paying homage to Guttman's distinguished art collection.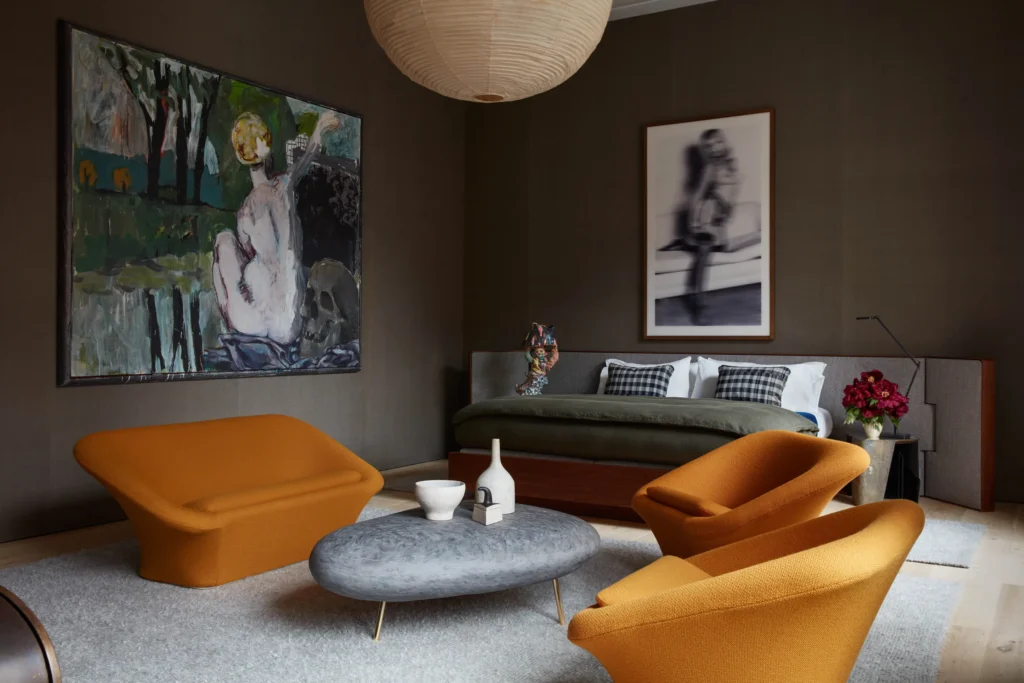 While passing our fingers through the hidden wonders of this astonishing home interior design project, we discover the heart lies not only in the skillful hands of Sachs Lindores but also in the intricate artistry of the Mitchell Denburg Collection.
Hailing from Guatemala, the Mitchell Denburg Collection is a workshop manned by multi-talented and skilled individuals who craft the most exquisite bespoke carpets and luxury textiles. Each rug that graces the floors of this remarkable home interior design bears the name of Mitchell Denburg, a stamp of unparalleled quality and artistry.
Living room: Two-In-One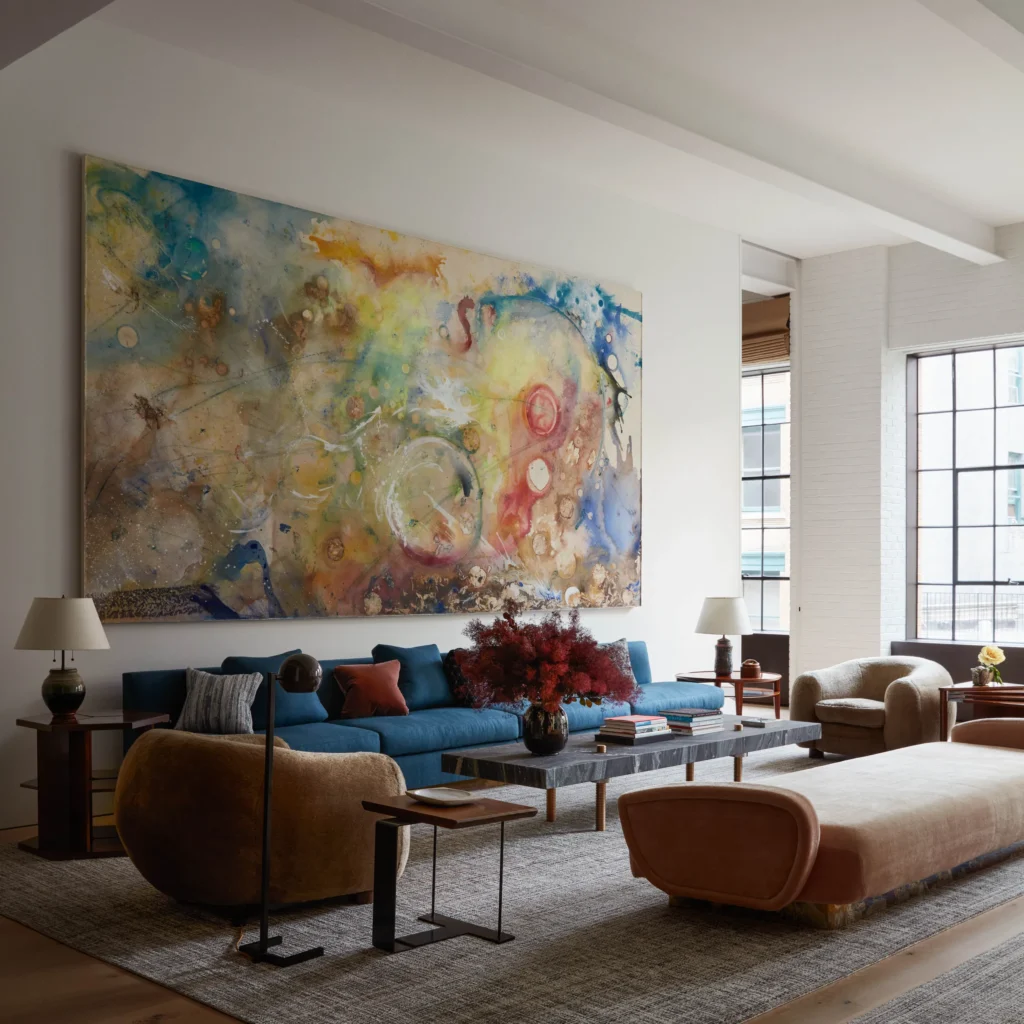 In this incredible and complex home interior design, not one, not two, but three living rooms were conceived to meet the Guttman's diverse needs! However, we will only focus on the two with the intervention of Mitchell Denburg with the same rug design specially customed for Sachs Lindores. These rectangular treasures sported subtle dark accents that elegantly danced with the beige tones that define the home's interior design, creating a symphony of light and shadow.
Dining Room: A Feast for the Eyes
At dinner time, multiple feet can rest over this elegant carpet. With neutral canvas, this rug sucks the intensity of the dark walls and lightens up the mood of your meal and of the all room. The shaped patterns and textures given to this item in this home interior design were meticulously crafted to evoke the geometric shapes that mold so much of the dining room's aesthetics.
Office & Guest Room: More Than That
The custom rug designed by Sachs Lindores for the office is a stark contrast to the dining room's rug. Favoring a grayscale palette, courtesy of Mitchell Denburg's exquisite work, it seems to bottle up the display of colors on the walls, mirroring the seriousness necessary in a workspace.
Interestingly, the same rug seems to grace the guest room, but now, with a distinctly different intent. Here, the rug accentuates the darker tones and intensifies the warmer colors, creating a cozier and more inviting atmosphere.