Have you ever considered spending a night in the Dream House? The Barbie Malibu House is available on Airbnb and is the ideal location to make that happen.
In celebration of the much-awaited live-action Barbie film release on July 21st, Ken is inviting lucky guests to spend a night in the newly renovated Barbie Dream House. Barbie's beloved partner offers the opportunity to rent out his room to guests when Barbie is away filming with Greta Gerwig, making it a truly unique experience for anyone looking to stay in the area.
In the picturesque western region of Malibu, California, lies the exquisite and iconic Barbie Malibu House, renowned for its striking pink architecture that exudes a charming seaside vibe that is truly captivating. Before making any reservations, it is essential to take a closer look at the luxurious and stunning interior of the Barbie Dream House.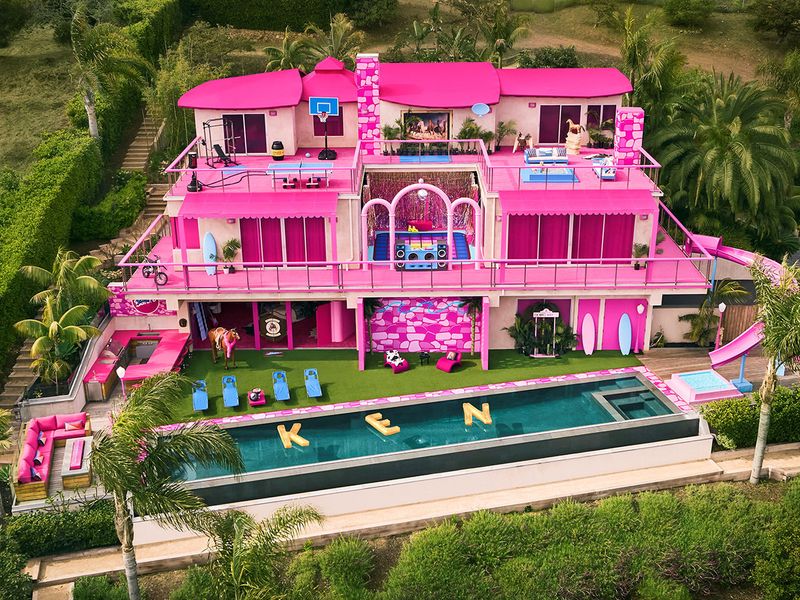 Barbie Malibu House hosted by Ken
This stunning full-size dollhouse is a work of art with numerous extraordinary features. The charming Barbie Malibu House situated by the ocean is now again open for Airbnb bookings but with a unique twist. The Dream House radiates Ken's lively and dynamic energy, as Barbie is busy with her live-action film premiere. This legendary property has recently experienced a renovation with designs inspired by the lovely partner of Barbie.
As one steps into the physical abode of Barbie, the unique pink hue permeates every corner of the remarkable space. The extensive property by the seashore features a bedroom that derives a Western vibe, replete with cowhide rugs, cowboy headgear, and bed covers adorned with horse motifs that exude a decor inspired by Ken.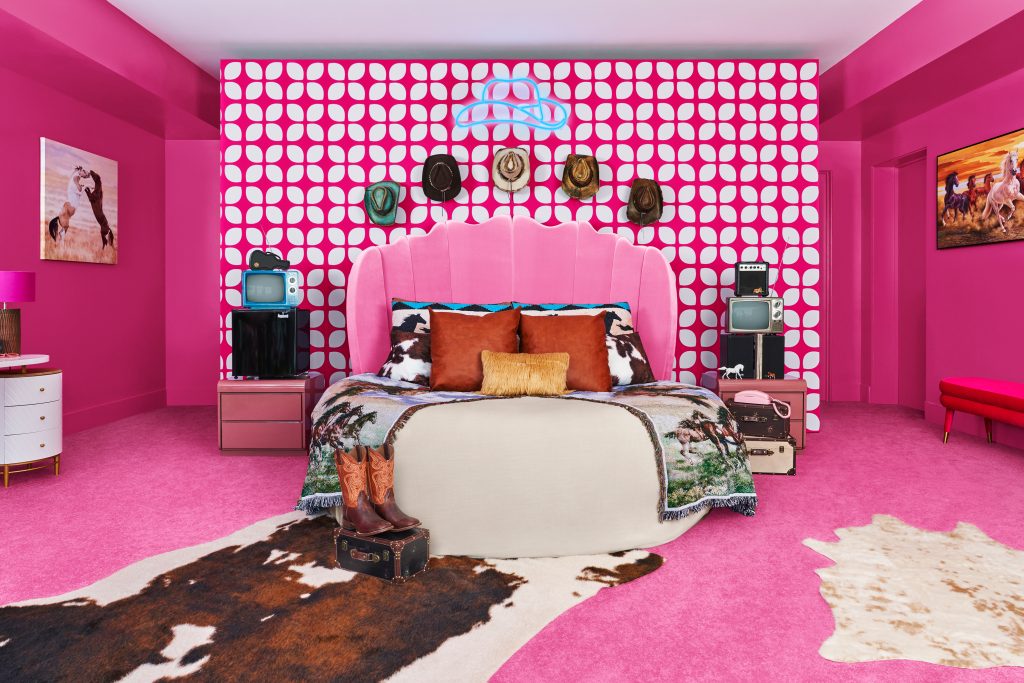 This house's furnishings, artwork, and intricate details are truly impressive, creating a realistic dollhouse atmosphere that will captivate fans. One standout feature is Ken's closet, which boasts elements inspired by the Western ambiance, including cowboy t-shirts and his guitar.
Barbie's clothes and shoes, including the famous pink high heels from the movie, are also displayed. Additionally, the Kendom Saloon is a notable highlight, with its Western-style swing door adorned with a horse image. The Malibu House exudes an ambiance resembling Ken's style. It offers a unique chance to fully immerse oneself in the experience of living in a real-life dollhouse.
The Barbie Malibu House has experienced a renovation to include some of Ken's unique features, such as an outdoor dance floor, a roller skating floor, and a fantastic barbecue. The house has a special Kenergy that will surely captivate fans of Barbie and Ken alike.
Guests of Ken can engage in a range of nearby activities, including shopping, surfing, and rollerblading on the boardwalk. This place is an absolute must-visit for those who appreciate the iconic duo and desire a flawless evening in a Malibu paradise.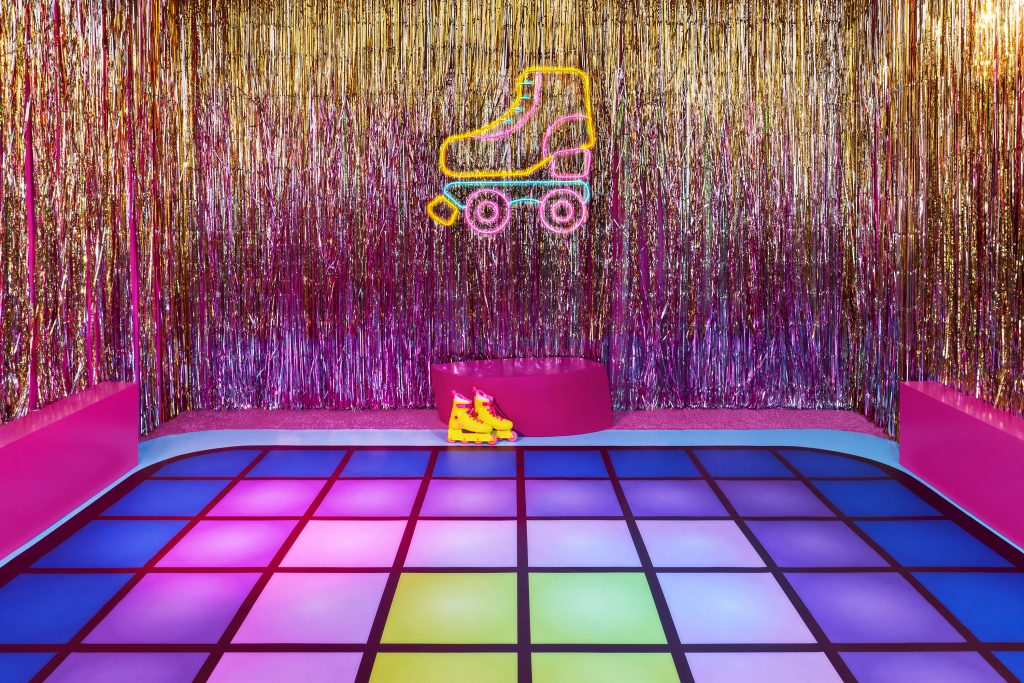 The Barbie Malibu House boasts an inspiring exterior that will captivate any viewer. The lounge area, in particular, stands out with its vibrant pink hue and is complemented by a conveniently located sunbed that overlooks the majestic infinity pool. For those seeking adventure, a giant pink slide has been thoughtfully incorporated into the design, adding an element of excitement.
The presence of a pink outdoor gym, complete with weightlifting equipment and "body brine," helps Ken and his guests to achieve their fitness goals. To add the outdoor area, a delightful pink outdoor kitchen equipped with a barbecue provides the perfect setting for enjoying meals with stunning views of Malibu beach.
Ready to embrace the Barbie World?
The Airbnb rental for Barbie Malibu House will be available starting July 17th. This stunning Barbie Dream House provides the perfect opportunity to get inspired and embrace your living space in the Barbie World. We select some pieces from the TAPIS Studio collection to enhance your living space design. Take a look:
The Barbie Malibu House is a beautiful combination of creative toy design and Western-style aesthetics, featuring a stunning fuchsia color scheme. We hope the incredible tour to Barbie's Malibu House has inspired you to be unique and creative, just as it has inspired us. Explore our Viva Magenta Collection to bring a touch of Barbie World to your interior design projects.

Photos: Hogwash Studios and Joyce Lee