Harbour House, evoking a Miami aesthetic via a modern viewpoint, introduces a dynamic blend of color and contrast inspired by a trance from the 1980s.
In order to provide an open and fluid planning technique that is consistent with a calm and elevated existence, Studio Gorman and Peter Tout work together to draw prominence to the original story of this home.
Located on Sydney's lower North Shore, Harbour House has three extensive floors and needs to be updated in order to remain relevant for its present owners and their future chapters. The last residence emerges as an accurate statement of location by both refurbishing and recreating previous links to the 1980s.
The harbour home was given a new life by utilizing a more open design strategy that focused on connectivity between indoor and outdoor areas while using the pastel colors and striking details that were popular during the time period. The property intended to challenge preconceived notions about the time period and demonstrate a more modern reiteration with architecture by Peter Tout and interior design by Studio Gorman.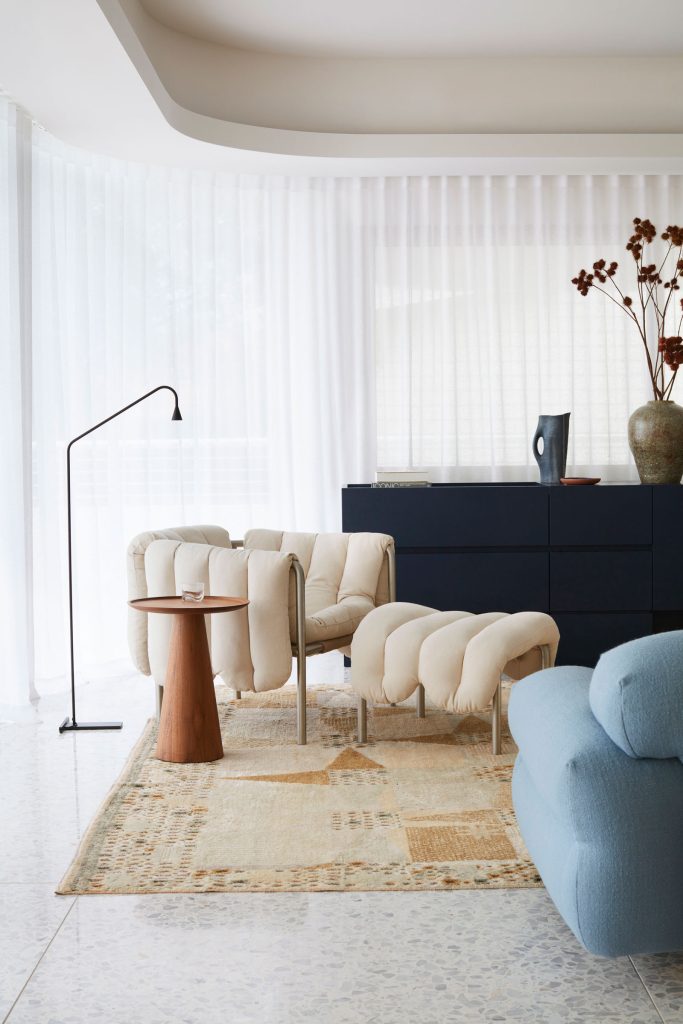 The house was renovated through a more open approach, highlighting the connections between interior and outdoor spaces, achieving an elegant and discreet connected look. But of course, still making use of the signature pastels and contrasting features of that time.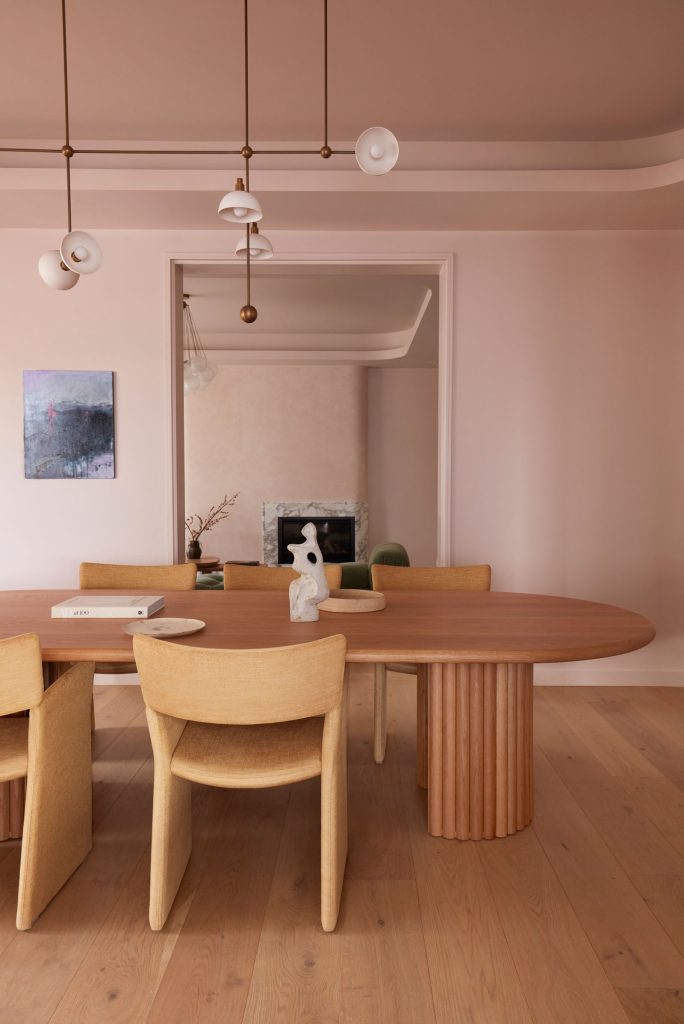 Harbour House had to have the robustness to accommodate family demands while also adding character-filled moments. Color was employed to enliven the interior in order to convey the individuals living there, and a variety of textures are used all around. The selection of furniture had to be cozy, low maintenance, and in line with the general idea of how the rooms may be used. Defined places to congregate, gather, and retreat to were prioritized, along with some degree of flexibility between zones.
Timber is included and used as the primary flooring material, as well as in some woodwork, to provide a foundation for the richness of the pastel tones. Openings were made to allow light and natural ventilation to enter the interior, promoting interaction with the surrounding area and the existing landscape environment. Positive relics of the period in question are incorporated into the house, together with Miami references and the use of a mellowed color scheme to create the chosen aesthetic. The lighter tones define the mood of the home and provide an inviting feeling when combined with terrazzo, brass, and natural stone.
As you have seen, color is a great source to enlive any interior, and the color used in this harbour house is no exception! The balance between natural hues and the perfect amount of stronger colors, such as different shades of blue and pink, provide an elegant yet very comfortable and familiar energy. This feeling was also achieved trough the variety of textures, shapes, and materials present in the project.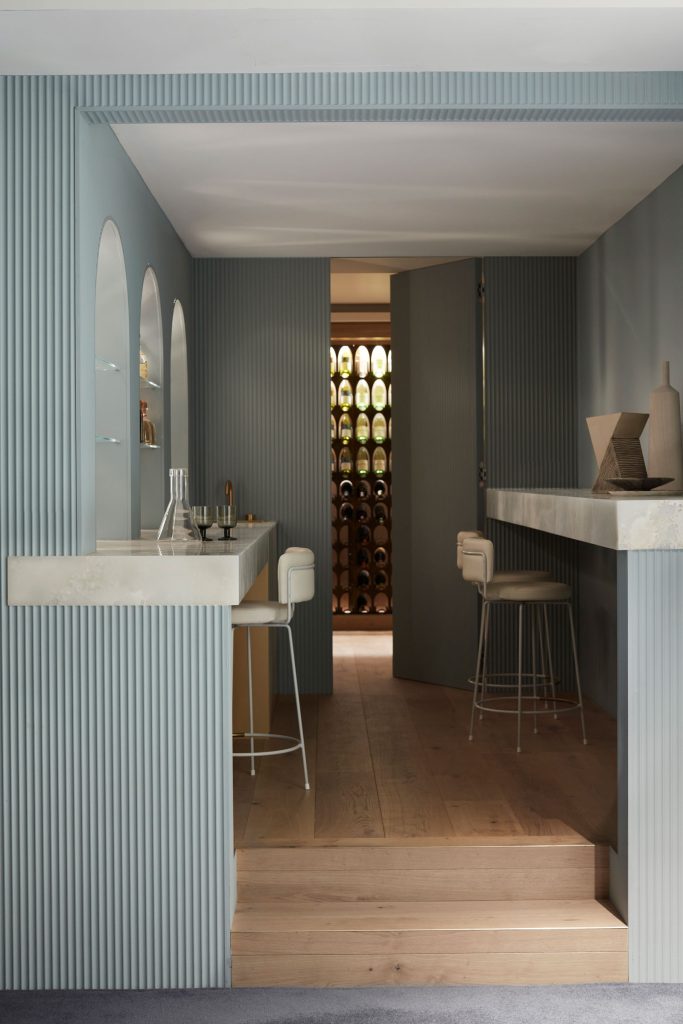 In order to make this sophisticated, modern harhour house more familiar and welcoming, the designers opted for using curves and fun shapes and textures. For that exact reason, thanks to Studio Gorman and Peter Tout, this family base embodies an ideal type of quietness with a focus on disconnection.
Even though the harbour house overall evokes a very calm and serene environment due to its contemporary design and shape, natural materials, and soft colors, this smart design is still capable of furnishing luxury, creativity, and modernism all in the perfect amount, through a diverse, rich source, for example, from the detailed and pastel rugs chosen for this residence.
Now that you are inspired after this wonderful harbour house tour check out Casa Botelho's Showroom, another form of a magical contemporary interior design house.