Japandi Style is the new aesthetic in interiors. This combination of Japanese and Scandinavian design will enhance your design projects.
The Japandi aesthetic exudes a sense of tranquility and practicality, making it a perfect choice for any interior design project. If you're looking to infuse your space with a captivating ambiance, then exploring this new style may be just what you need to take your interior design projects to the next level.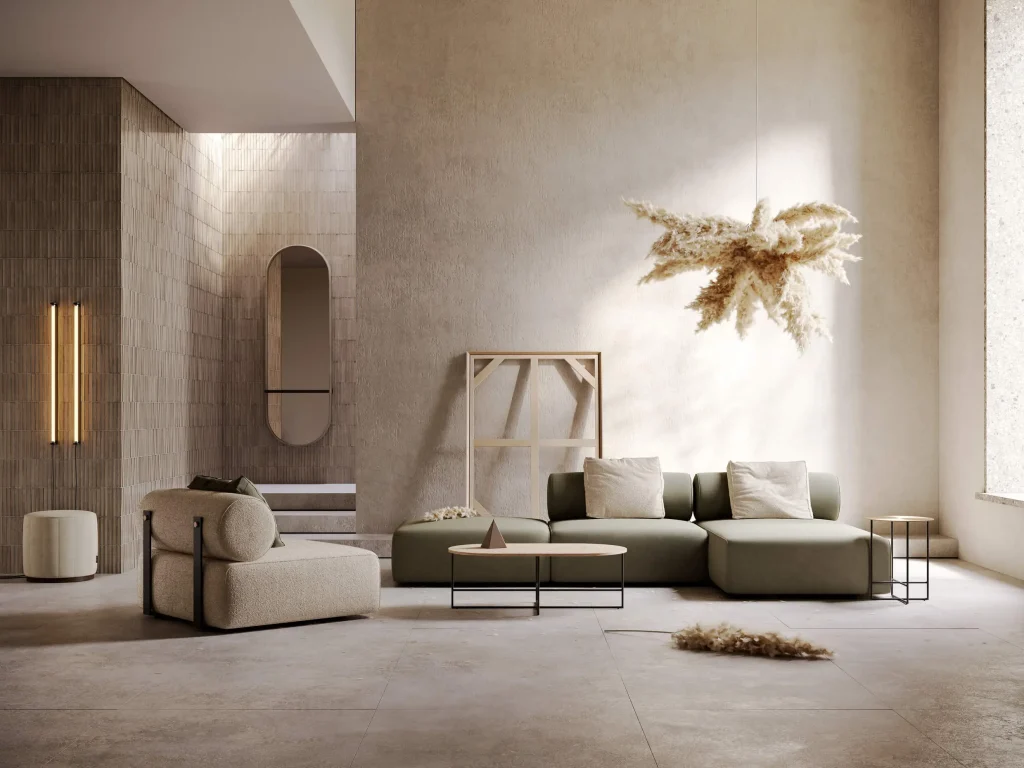 What is Japandi Style?
The Japandi Style is a contemporary interior design trend that seamlessly blends the calm, relaxed, and natural characteristics of Japanese and Scandinavian aesthetics. To familiarize you with both styles, we have selected Japanese and Scandinavian interior design insights before delving into the Japandi Style.
Japanese interiors are known for their organic and natural material like wood, stone, and rattan. Also, this stunning and clear style uses neutral colors as the principal color palette, such as brown and green. The Japanese style gives the interior design a sense of intention and function.
Scandinavian interiors also focus on natural materials, exceptionally light wood. Neutral colors, like white, cream, and light brown, are also present. Natural light, uncluttered spaces, and clean lines are the design of a Scandinavian interior project.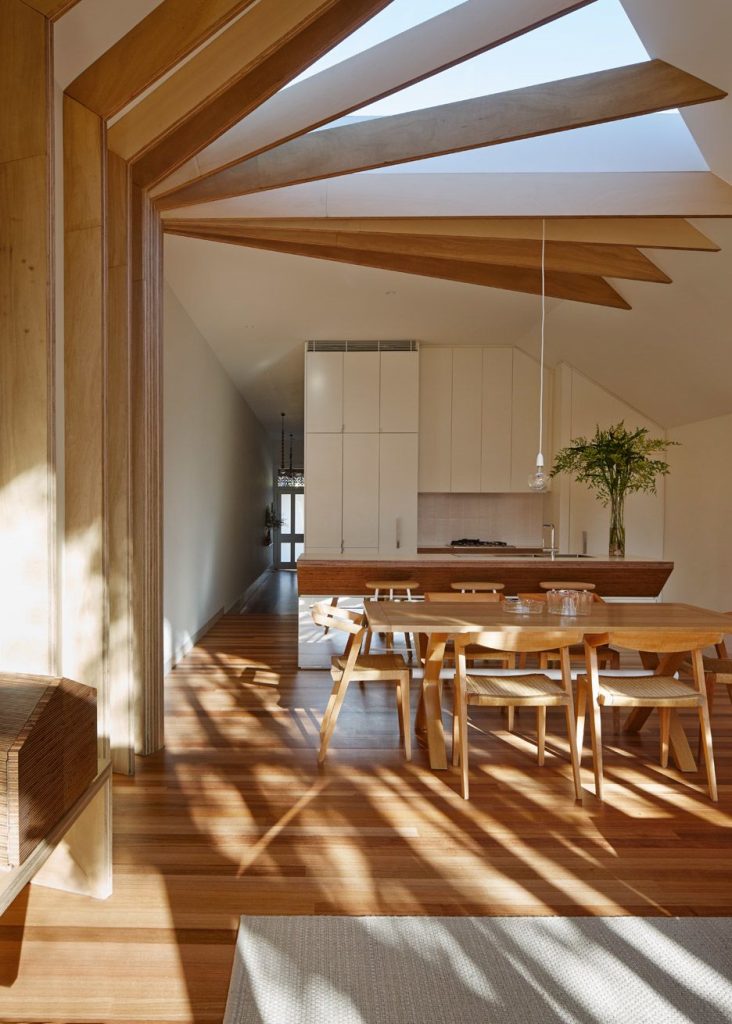 The Japandi Style is a beautiful fusion of Japanese artistic elements, wabi-sabi principles, and Scandinavian warmth and comfort. It focuses on simplicity, sustainability, and natural furniture, reflected in neutral colors and high-quality materials.
This style also incorporates greenery and nature into interior design, creating a peaceful, harmonious, inviting, and comforting atmosphere. This style combines the best of both worlds, offering a unique and elegant approach to interior design that will impress and inspire.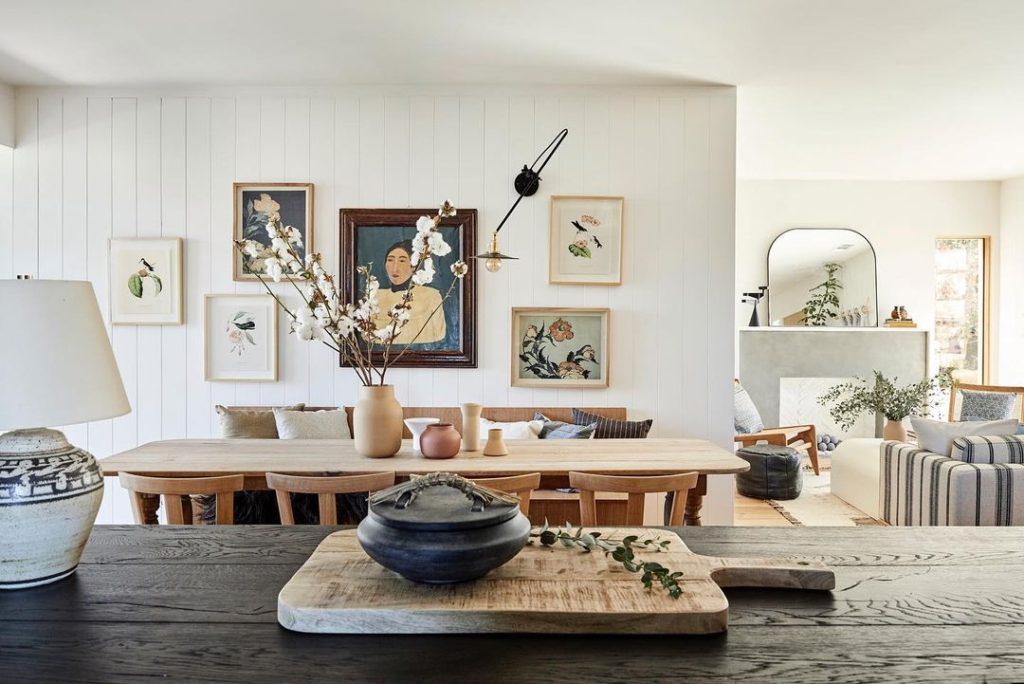 Inside a Japandi Style Home by Shanty Wijaya
After understanding the concept of the Japandi Style, it's worth examining its stunning interior aesthetic. According to Shanty Wijaya, an interior designer, and owner of AllPrace, this design philosophy encourages us to appreciate imperfection and incorporate nature into our projects. Wijaya herself created a peaceful Japandi-style home in Los Angeles.
The bedroom in the LA home designed by Wijava features closet doors that draw inspiration from Japanese landscape paintings. The room is beautifully complemented by a neutral rug that connects the entire look. The interior designer added a stunning and traditional paper fan as wall decor.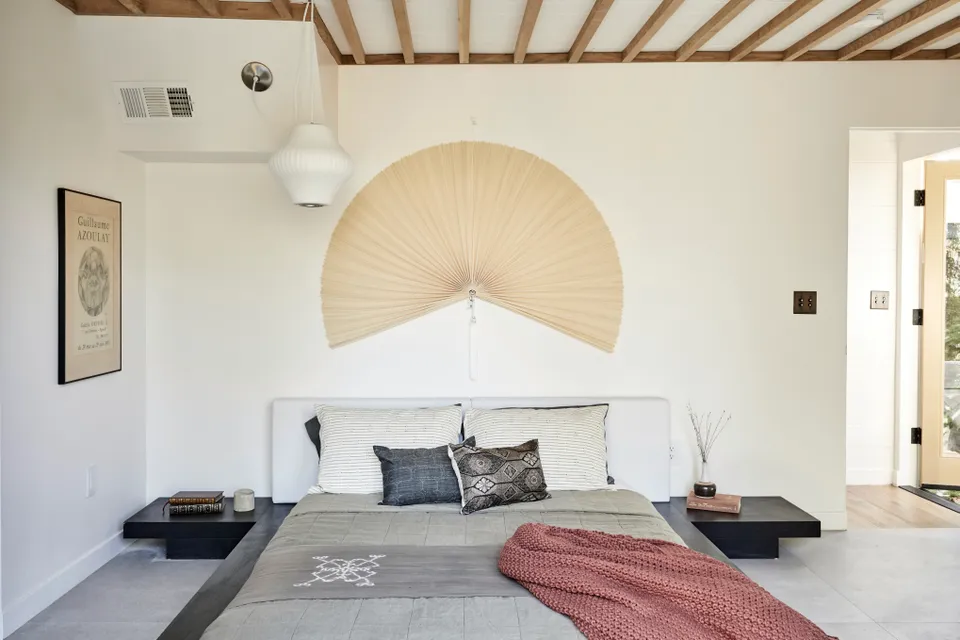 The interior designer created an open-concept design that seamlessly connects the kitchen, living room, and dining areas. The living room features windows and glass doors that bring in natural light and views of the outdoors. The design of the living room exudes a serene atmosphere with uncluttered space, typical of the Japandi Style. A classic Scandinavian dining table is paired with beautiful Asian-inspired artwork in the dining area.
Combining neutral tones, natural materials, and traditional elements creates an exciting and peaceful space. The kitchen is filled with abundant natural light and features stained wood, a typical characteristic of the Japandi-style. Additionally, the lime-washed walls and dark-wood island align with the Japanese style, while the stools incorporated in the design add a Scandinavian touch to this stunning space.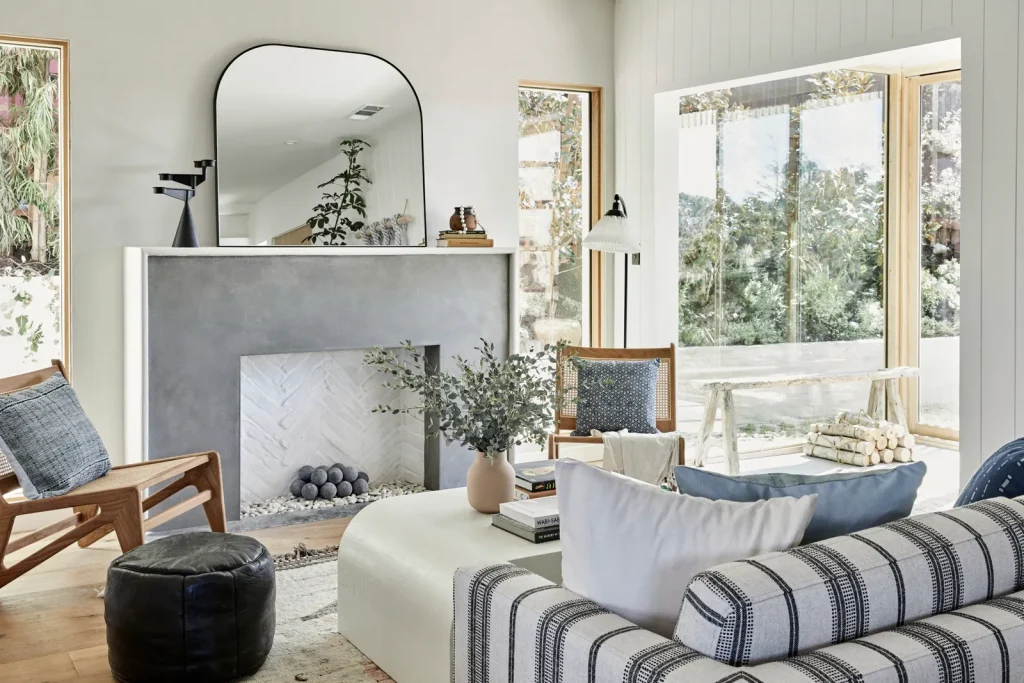 Combining Japanese and Scandinavian styles creates a timeless, classic, and sophisticated space. Shanty incorporated various types of wood and modern furniture to achieve a serene and minimalist aesthetic. The office of this beautiful home showcases a Japandi masterpiece.
The room boasts a new white oak floor with a hand-painted diamond design yet to be finished. It also features a modern orange floor lamp that adds character to the space. The wood desk and neutral rug complete the office's sophisticated and calming atmosphere.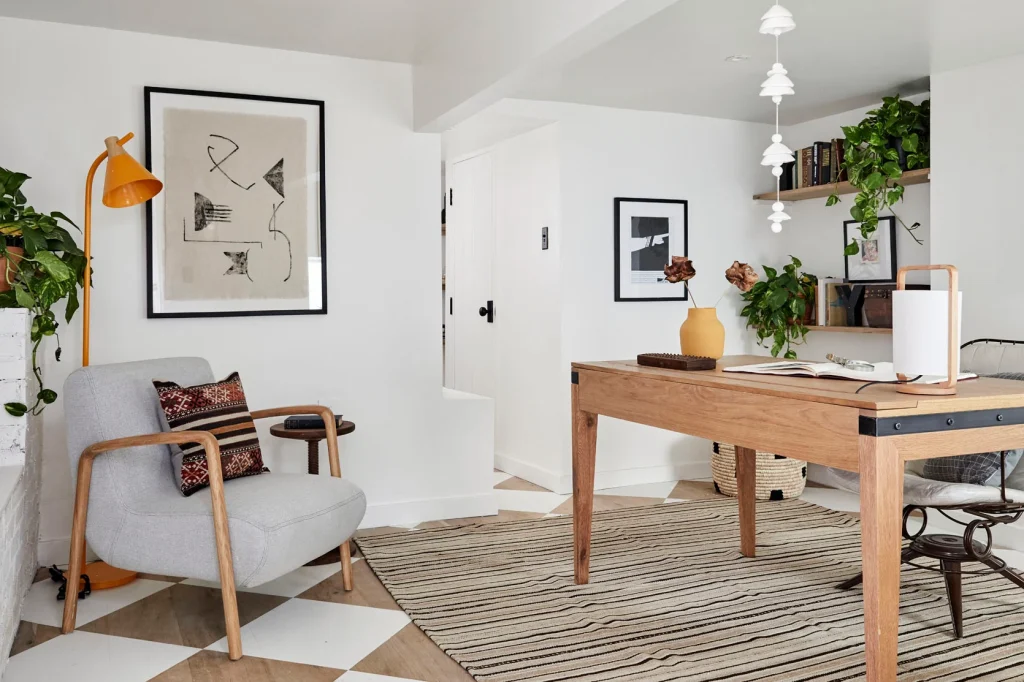 Japandi Style is the Solution
The fusion of Japanese and Scandinavian design principles results in the stunning Japandi Style. It's the latest trend in interior design, and you should consider incorporating it into your projects. Embracing a minimalist approach and the "less-is-more" philosophy can help create a beautiful, clean living space.
We hope this fantastic new aesthetic inspired you as much inspired us to create the perfect minimalist heaven. If you're seeking further inspiration, we invite you to explore How to Incorporate Neutral Tone Rugs to learn how to enhance your living space by mixing Japandi Style with perfect neutral rugs.