Young Huh is one of the new names that integrate the AD100 list 2023; discover more about the talented designer and her contemporary style.
All the spotlights are on the new names that integrate the AD100 list 2023; Young Huh is one of the talented interior designers that are now part of the selected group of top professionals elected by Architectural Digest Magazine as the leading names that promises to shake up the interior design world.
Every year, the AD100 list gathers the best of the interior industry – from designers, landscape professionals, architects, and studios. The list is expected for designers lovers that want to discover the top names in the field and is an important path for any professional.
Among other incredible experts – Young Huh is part of the top of the industry, and in this article, we will explore more about her exquisite work and style. Keep reading to meet the inspiring work of Young Huh, one of the rising names in the interior design industry.
New talent on the rising: meet Young Huh
It´s time to meet the talent of Young Huh, a New York-based interior designer who, since 2007, has been responsible for creating incredible interiors mixing classic and contemporary styles in her signature firm Young Huh Interior Design.
Young Huh has been a member of Elle Decor's elite A-List for the past four years. She was selected as one of Vogue's five up-and-coming interior designers, was a finalist in the 24th and 25th editions of the Andrew Martin Design Review, and has made her debut on the AD100 list this year.
From a young age, Huh was attracted by creativity. Still, she almost got another career path, and all the incredible things she pursued in the interior design industry would not happen if it weren't for a special meeting. Let us explain this story better; Huh was studying to be a lawyer when she met a designer professional at a cocktail party and found out that this was the path she was looking for – it was love at first sight. Years later, Young Huh integrates the list of top interior design professionals, sharing her passion and exquisite work with the world.
Young Huh love story with the interior design world could become a movie narrative – and in fact, there are many plots in the career of this successful professional. Starting with the beginning, the change from a law career to interior design, going for her first work and finishing with the achievement of being part of the list of the top professionals in the world.
But as life is not a movie – fortunately, Young Huh still has many new stories to share, and we can´t wait to discover the incredible future projects that she will work on. But for now, we will explore more about her signature – a mix of classical and contemporary styles. Read on to explore more.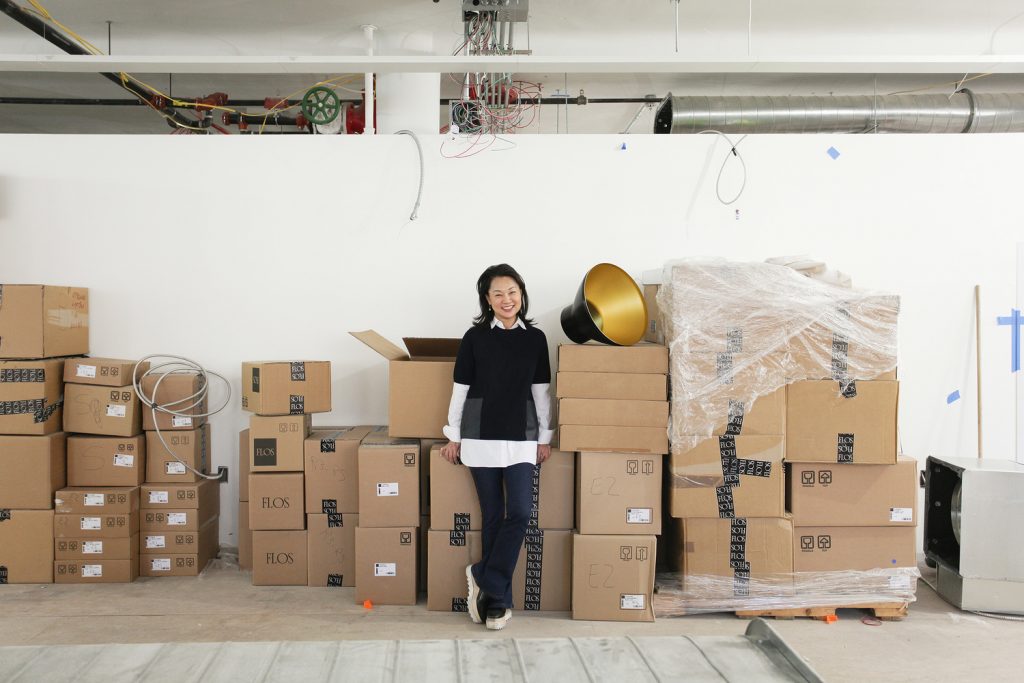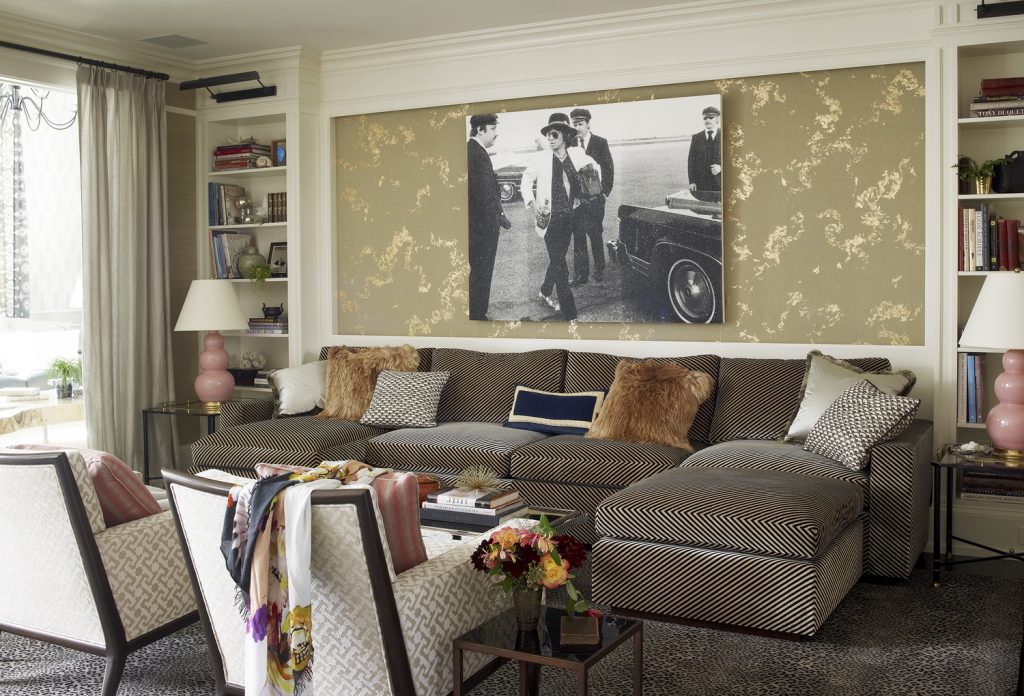 Young Huh signature style
When we look at Young Huh's projects – it´s easy to notice her signature style – her projects feature a strong aesthetic with beautiful fabrics, classic furniture, and flowers! Yes, the floral patterns are one of the signatures of Young Huh, a designer who creates a charming atmosphere that blends classical and contemporary styles in each layout.
The interiors created by Young Huh are cozy, welcome, and full of romance. The contemporary style is Young Huh´s field. In each of her projects, the designer looks to turn them into a modern reinterpretation of classical principles while incorporating luxurious finishes, stunning patterns, and a touch of colors.
The creativity is in every detail of Young Huh´s projects which shows that it is possible to have classic and contemporary styles. But another important aspect of each layout created by the talented AD100 designer is the narrative that the space needs. Young Huh designs spaces for the living – and that is what makes her projects even more special.
For the AD100 designer, the first step to creating an interior is to find the right mood – for that, the professional always looks at how the space will be used and what it needs. Young Huh signature style goes beyond what we can look at – but also for what it requires and evokes. The fantastic interiors created by Young Huh diffuse her style and her passion for classical and contemporary styles. Keep scrolling to look at some beautiful layouts signed by the AD100 designer.
Inspiring projects by Young Huh
What better way to know an interior designer than to meet their work? Let´s start a journey full of inspiration! To finish our presentations, we will explore three incredible projects signed by Young Huh – in all these projects, we can find her beautiful signature – a blend of classical and contemporary styles with splashes of colors and charm!
It could be a magical paradise – but it is an incredible project by the AD100 Young Huh. The design of this beach house in Mantoloking, New Jersey, brings the beach flair to the inside, creating the perfect paradise. This layout lays on the classical and contemporary style and is aired, lazy and stunning. The environment is an intriguing and leisurely tour, distinguished by an effortless blending of numerous and widely different colors, textures, and patterns. Between floral patterns, creative wallpapers, classic furniture, and colorful touches, this home is one of the perfect translations of Young Huh exquisite style.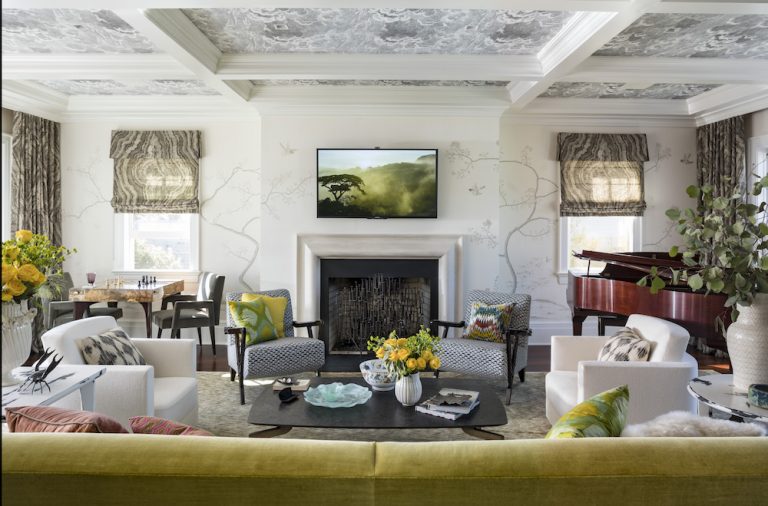 Young Huh updated the definition of a dream destination when she designed the Point Grace Hotel in Turks & Caicos. The AD100 designer worked on the resort and its 14 private cottages – the building was Victorian and needed renovation. To set the perfect tropical vibes, Young Huh went with pastel colors in pink and green and charming patterns with tropical prints. In all the beautiful details of this tropical paradise, we can notice Young Huh signature – from the eye-catching wallpapers to the lovely textures and patterns,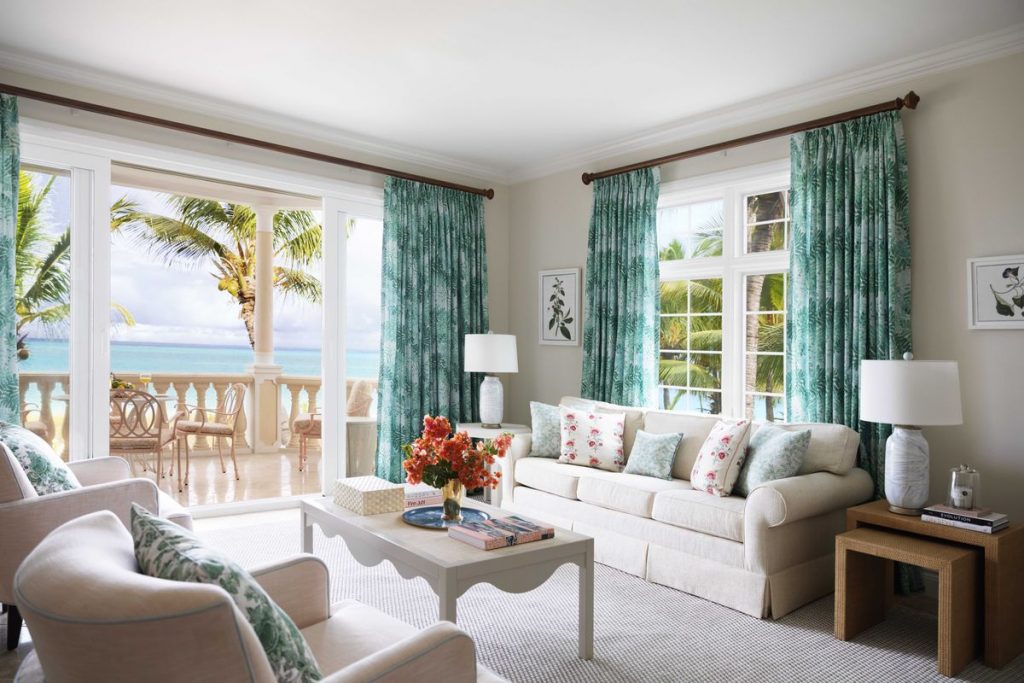 COLORFUL KIPS BAY SHOWROOM
From Kips Bay Showroom 2019, we highlight another outstanding example, Young Huh´s work. The top interior designer created a colorful area where different patterns, textures, and references helped to create a remarkable project. The wall with bright colors is the big star of the space that is completed with a selection of classical furniture in pastel hues and an incredible selection of accessories. Everything looks perfect in this kaleidoscope scenario that beautifully blends classical and contemporary styles.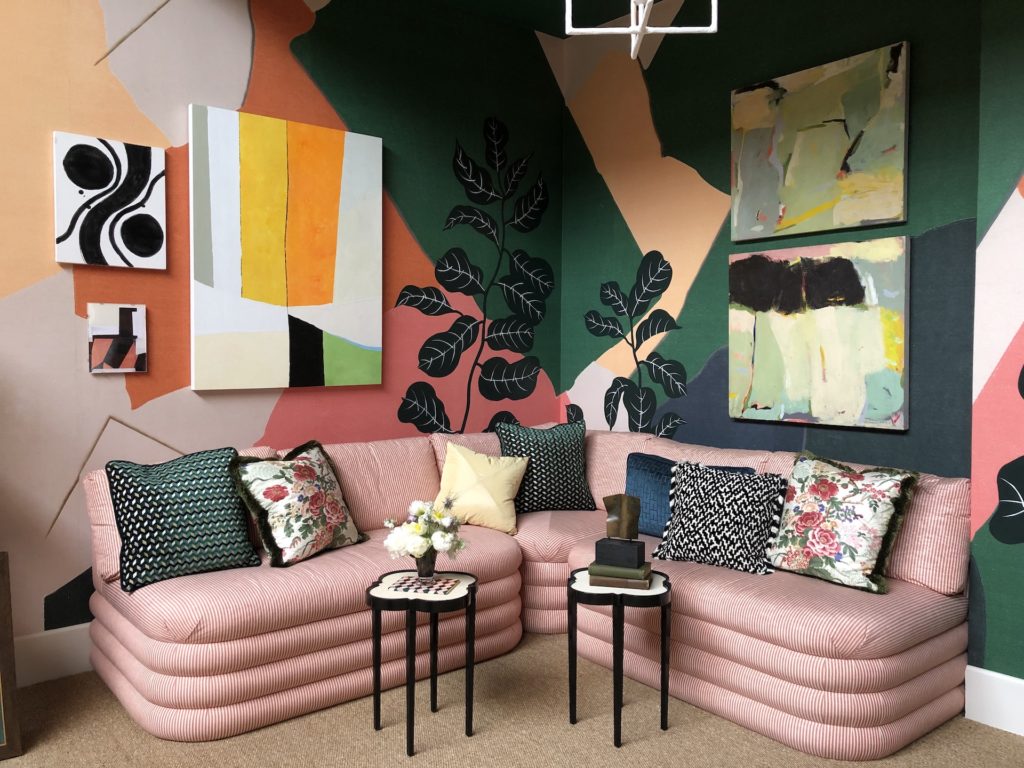 Knowing Young Huh's exquisite work makes it easy to discover why she was pointed out as one of the top interior designers in the world – she is very talented. She explores the beauty of living by creating stunning scenarios full of inspiration. Luck that her path crossed to the interior industry, and now we are gifted with stunning interiors that blend classical and contemporary styles in the best way.
We hope Young Huh's path inspired you to create stunning interiors full of personality. For more inspiration, check out TAPIS Studio's projects and find the best-decorated rooms by top interiors.

Source and Photos: Young Huh Interior Design