Comfortable, durable, and fun are some desired characteristics of a rug for kids. But do you know what the best ones are? Keep reading to discover.
Every room needs a rug- from the comfort to the aesthetic, many reasons make this piece essential in each home space. Of course, it wouldn't be different in the kids' room, where the floor is one of the star elements of the area. It's on the floor where babies give their first steps, where the family gathers to play games and many fun moments happen. Rugs for kids elevate the excellent moments on the floor by adding comfort and coziness.
To elevate the kid's space and turn the moments on the floor into the perfect quality time, it's essential to pay attention to some details – such as durability and comfort to have the best rug for kids. Keep scrolling to discover what are the best rugs for kids and turn any children's room into a magical space.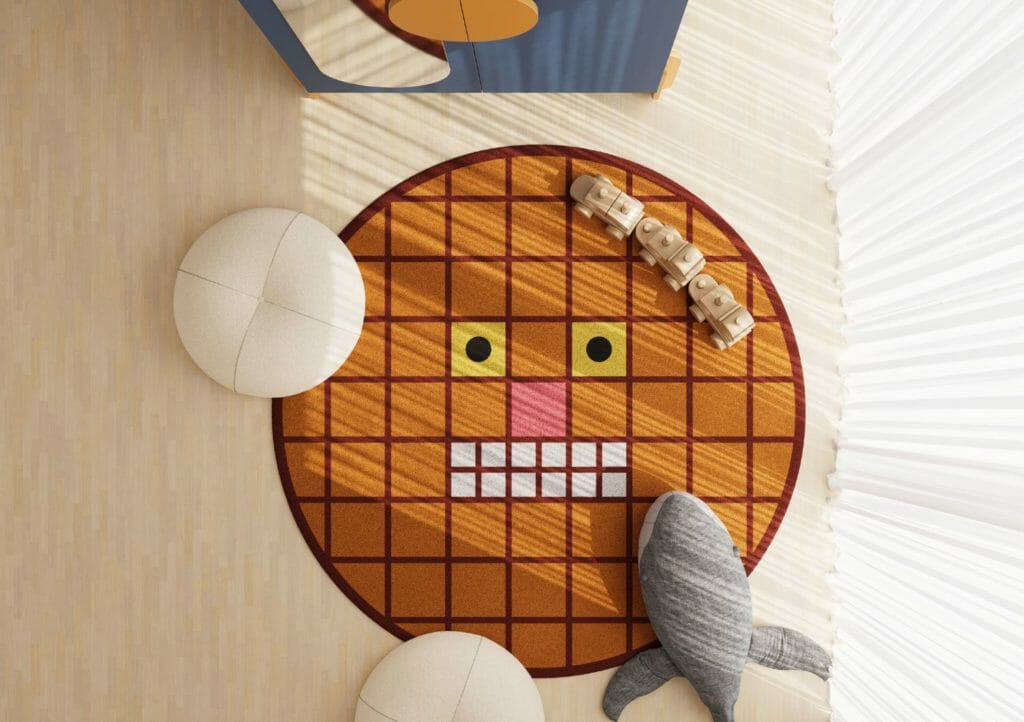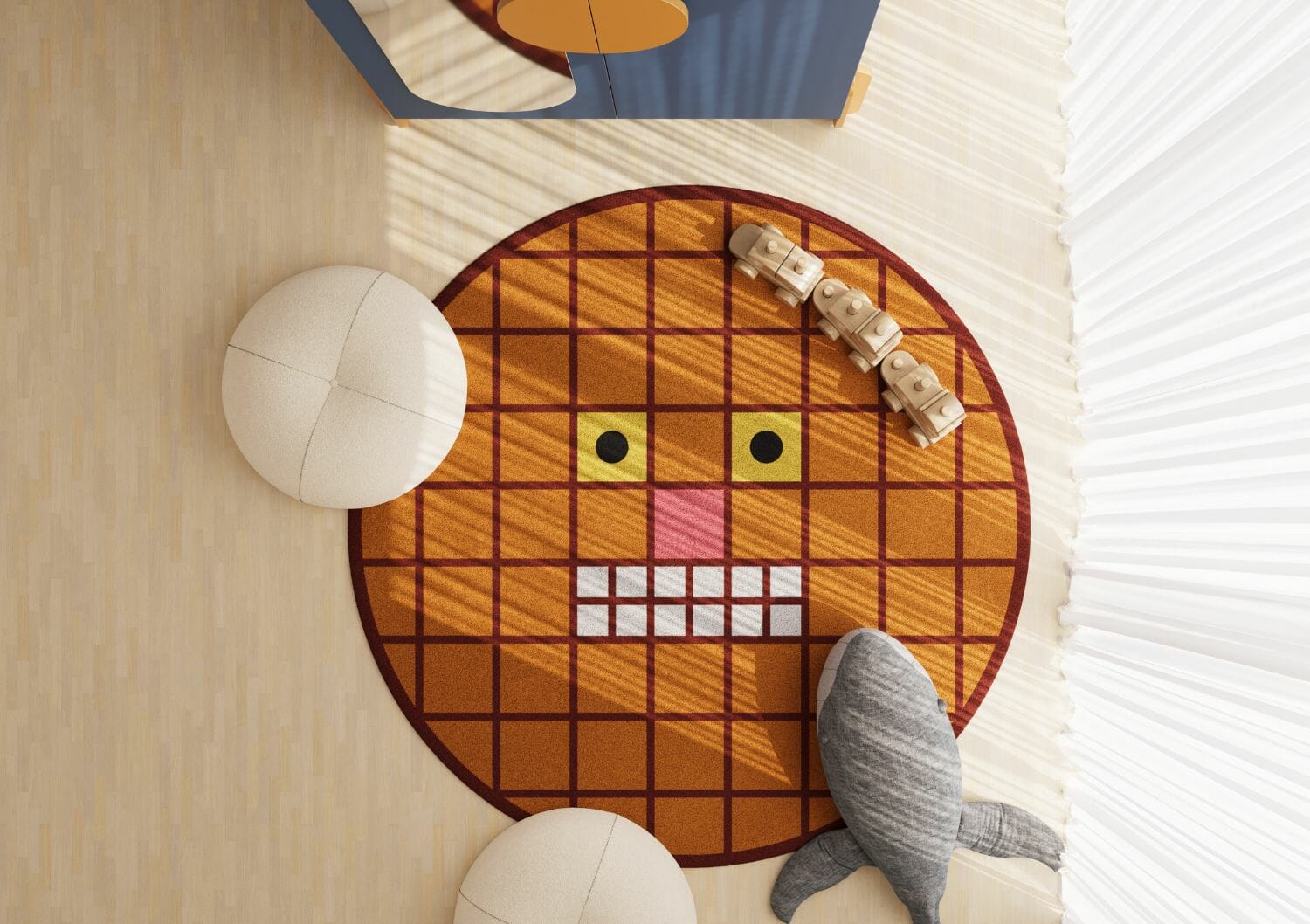 Why Rugs for Kids?
Rugs are the perfect complement to any room; they have the power to brighten up and give a sensation of warmth and comfort. These benefits are even more critical in the kid's room since the floor is essential to the playful moments. Adding a rug in the little one's room will improve their playtime with coziness and also will protect them. Besides, rugs for kids came with an incredible range of options – from colorful to playful shapes, which can complete the kid's space by adding a dose of color, print, or boldness that this space needs.
What are the best rugs for kids?
There are many questions to answer when selecting rugs for kids. Colorful or neutrals? With cool or essential shapes? And in which material? The range of possibilities is vast, and the perfect rug should complete the room's aesthetic, provide the comfort the little one needs and be practical to care for. Following, we will discuss each important topic when selecting rugs for kids.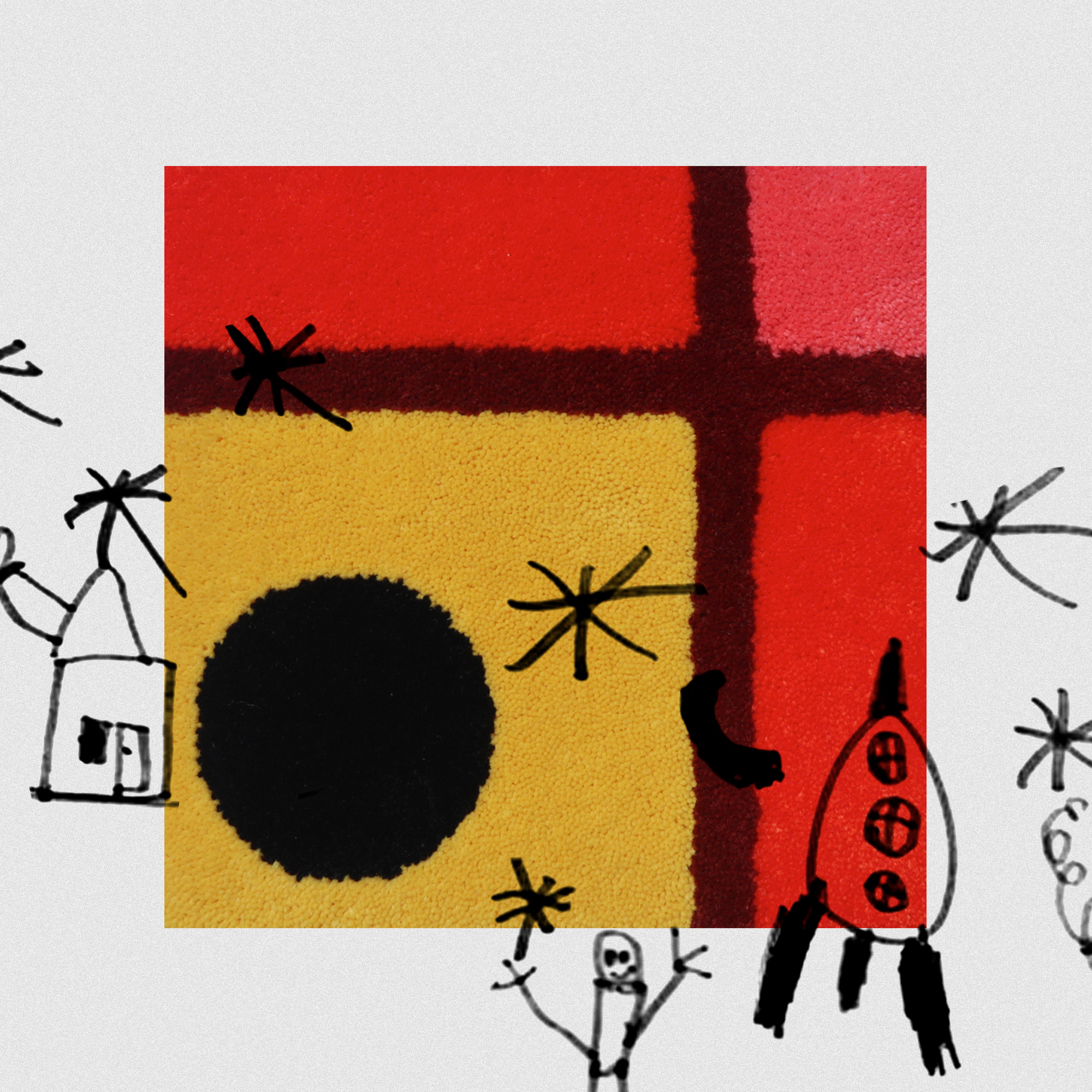 Colors:
Colors are always an essential topic; they have the power to inspire, excite, comfort, heal and even agitate. As you can imagine, the color you choose for the kid's room (rug included) can impact the little ones. It's why picking the right rug color should never be underestimated. Besides, when selecting rugs for kids' rooms, matching the rug color with the room aesthetic is essential. To help you to find the perfect piece, let's discover more about neutral and colorful rugs:
Neutral rugs are perfect for complementing a kid's room – they can be a good option when the room already has too much color or when going to a minimalist vibe. Neutral hues such as blue or green provide a relaxing feeling, while white or grey can give a serene sensation. In general, neutral colors perfectly set a calm and tranquil vibe in the kid's space.
Colorful rugs can provide a playful vibe to the kid's room. While neutral hues give a calm sensation – bright shades are associated with strong feelings. For example, yellow reminds us of creativity and happiness, orange enhances communication and socialization, and green can brings a fresh feel. Colorful rugs can add the pop of color that the kid's room needs without overwhelming the space.
Regarding the color of the rugs for kids, the essential is to combine the room's aesthetic with the feeling that you would like to be active.
Shapes:
Another relevant topic of rugs for kids it's the shape – there are many shapes of rugs for kids – from the playful ones with cool and irregular shapes to the essential ones. The perfect shape and size must consider the room's area, function, or design style.
Irregular rugs are trending in interiors – with an irreverent aesthetic, the shaped rugs are around, giving the bold touch that any home needs. Cool shapes in the kid's room can give the area a playful and fun aesthetic.
Essential shapes are also a good option for the kid's room; they are easy to combine and give a perfect touch to the space. Rectangular, Oval, Round, and Irregular, there are many options to go with, and have fun by playing with the textures and colors to give a playful vibe.
Materials:
Last but not least, it's time to talk about the best materials for kids' rugs. Kids love to play all around, free their imagination and have fun while discovering the world. It's usual to see kids on the floor playing with toys, watching their favorite movie, or just lying there. For kids, the floor is one of the essential spaces of any home, and that is why the materials choices for kids should consider comfortable but also easy to clean and care for since kids can play around constantly. We made a selection of three materials that can suit this need:
Wool rugs are one of the greatest rugs for kids; they are soft and enduring! They are resilient enough to survive heavy foot traffic and robust enough to take a beating while maintaining their beautiful looks year after year. Wool rugs that are handwoven or tufted are incredibly soft and can give the comfort that kids need while playing.
They are excellent for children's rooms because they are easy to clean (typically machine washable). Cotton rugs are often quite soft and come in many cute designs but aren't particularly long-lasting.
Econyl rugs are also a good option of rugs for kids. Frequently used outdoors, they are very resistant, have water resistance, and are incredibly durable.
In summarily, we could say that the best rugs for kids are the ones that combine a playful aesthetic, provides comfort, are easier to take care of, and match the room's needs. What about some motivation to start elevating your kid's room with beautiful rugs? Discover seven playrooms with colorful rugs to inspire you.