Today we present the Rug Show 2020 & Five Must-Have Rugs by HOMMÉS Studio x TAPIS Studio


The Rug Show is a non-profit industry association comprised of producers, importers, and wholesalers whose primary aim is to better promote and expand the collective interests of the rugs industry.
By bringing together a consortium of different rug industry operators – particularly from North America – to develop promotional ideas, stage events, and expand positive exposure for our wares across the globe, The Rug Show will develop marketing tools, promote member brands and expand mutually beneficial connections across the industry.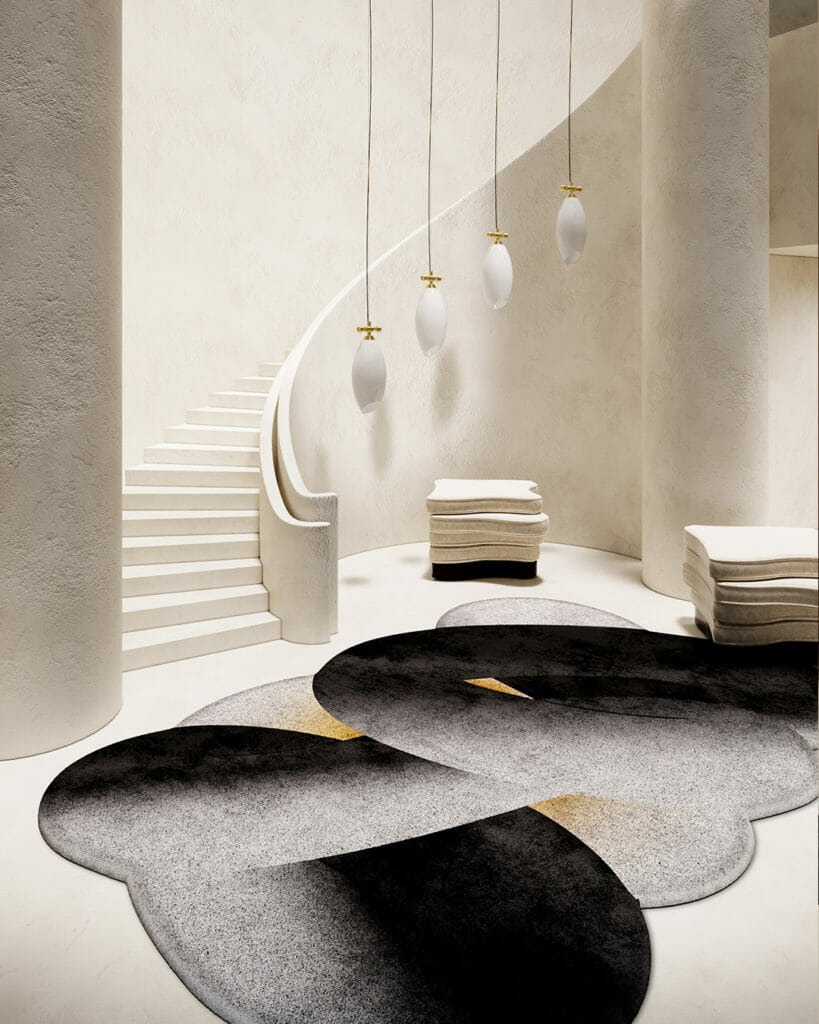 A main tool in this process is the development of a national "Rug Show" which will bring together under one roof as many wholesalers and buyers as possible.
To combat the common refrain often heard about in other industry exhibitions (i.e. that the national events don't always entirely reflect the needs of the exhibitors – or buyers, for that matter) this event will be run by the actual exhibiting members in an open, communal manner so as to create the best purchasing environment for the industry's customers.
By pooling their resources they're able to achieve superior service as well as dramatically more efficient cost structures for the management of these shows.
The organization's goal is to offer a variety of shows throughout the year, around the country, with aspirations to expand opportunities for both industry in general and their members in particular.
We have 5 Must-Have Rugs from Hommés Studio and Tapis Studio to present to you. Are you ready for them?
1. PIANO RUG ( TAPIS SHAPED #043)
Piano rug evokes a powerful combination of colors and shapes that collide in the same dimension. An abstract smooth leather design that is a bold choice for a modern-living project. Made by the wisest hands, this rug features a unique design.
2. PANORAMA RUG (TAPIS SHAPED #040)
Panorama rug is a decorative piece. A mix of shapes, colors and materials made by experient hands. It can be featured on your next luxury living room as a functional decor piece.
3. COMBO RUG (TAPIS SHAPED #038)
Combo rug arises from a powerful combination of materials and shapes that collide in the same dimension.
4. AMMIR RUG (TAPIS SHAPED #041)
AMMIR rug designed by Hommés Studio is a boundless expression of the Islamic culture. Hand-tufted with New Zealand wool, mohair and cotton. A mix of shapes and neutral tonalities that will make your dining room a one-of-a-kind.
5. CRINA RUG (TAPIS SHAPED #042)
Crina rug is a design' puzzle. This floor-art piece is a powerful combination of nude tones and organic shapes. An abstract smooth leather design made by the wisest hands. This piece will take your interior design project to another level.
These are just some of our amazing shaped rugs; you can discover more by clicking here.
Are you looking for a way to glam up your home? Discover our brand catalog and find incredible rugs that can elevate any home decor. Click here to download.