Celebrity Homes are a perfect source of inspiration. In this article, we've selected some of the most beautiful celebrity homes and the rugs they love to use.
Celebrity homes are known for their unique and elegant interior design, showcasing cozy and comfortable furniture, bold artwork, and stunning rugs in every room. Celebrity homes can be a perfect source of inspiration for your interior design projects.
Explore the favorite rugs of celebrities and be inspired to enhance your living space with the most stylish and fantastic rugs you have ever seen. From minimalist to retro, we have selected the favorite rugs by celebrities.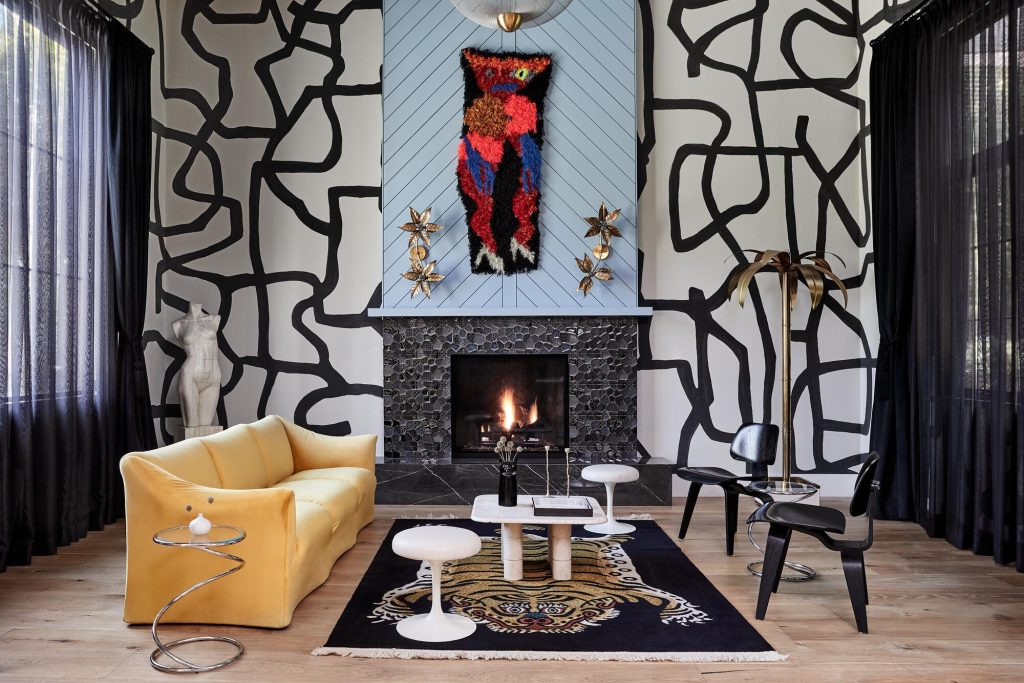 1. Jennifer Aniston Minimalist Style Rug
Jennifer Aniston has a natural talent for decorating the living space with stylish yet minimalist rugs. The actress transformed her LA residence into a perfect and serene temple filled with wood, stone, bronze, and beautiful rugs. The Zen aura is all over the house.
The living room is decorated mid-century modern, with a polar bear sofa, a stunning Arturo Pani cocktail table, and a leather-wrapped armchair. In this living room, a minimalist silk rug in a snowy shade serves as a neat separation for the sitting area. Its soft and luminous pile enhances the room's spaciousness, creating an organized and inviting atmosphere.
2. Charli XCX Colorful Style Rug
Charli XCX has an English Retreat in Hollywood with a retro ambiance. The stunning home displays bold-colored furnishings, creating a complete and lively living space. The retro residence has incredible dark wood beams and diamond-shaped windows, providing a warm and welcoming sense of the UK.
The interiors of the dining room exude a bohemian and multicolored vibe, thanks to its second-hand, vintage furniture and contemporary artworks. The Memphis Milano-inspired rug further enhances its chic and playful atmosphere, which adds a splash of color and a touch of freshness to the wooden walls.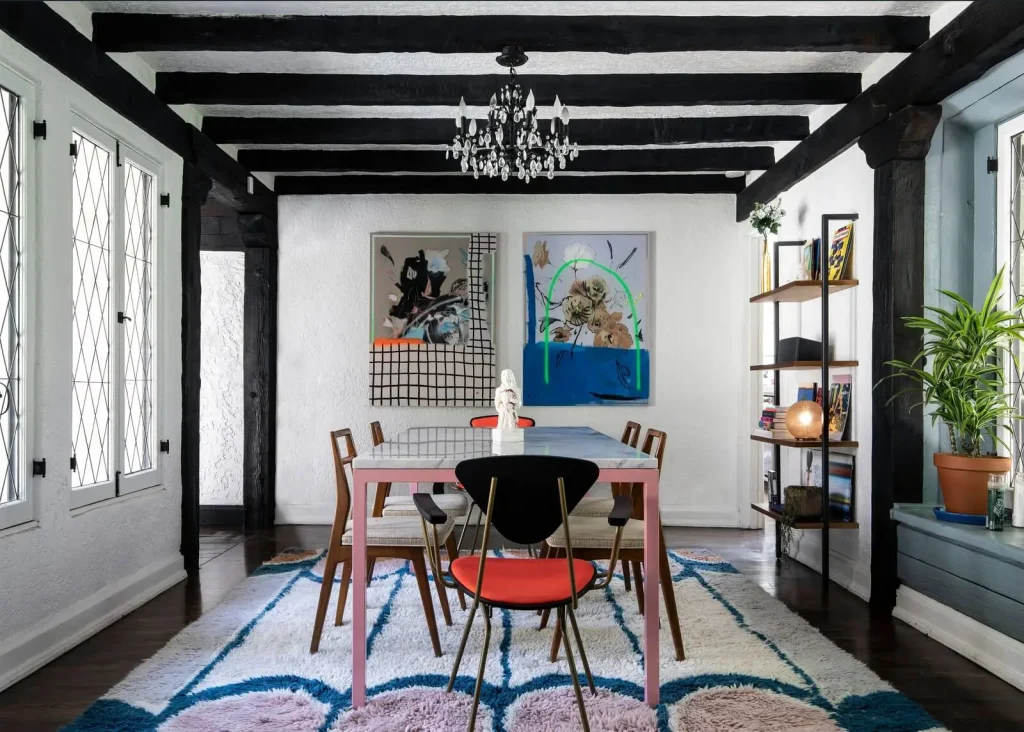 3. Gwyneth Paltrow Geometric Style Rug
The celebrity homes showcase a fascinating blend of colors and design elements, ranging from vivid and unique hues to more calm and neutral tones. Gwyneth Paltrow's interior design preferences revolve around neutral and geometric elements that result in a stylish and practical living area. The central stage of this house is the large living room with fascinating geometric rugs.
The nature of the space is stunning, with geometric features. Gwyneth Paltrow has a sophisticated living room. The rug is an artistic element that divides and defines the room rather than just a floor covering. The armchairs in the living room create a precise layout that accentuates the overall aesthetic.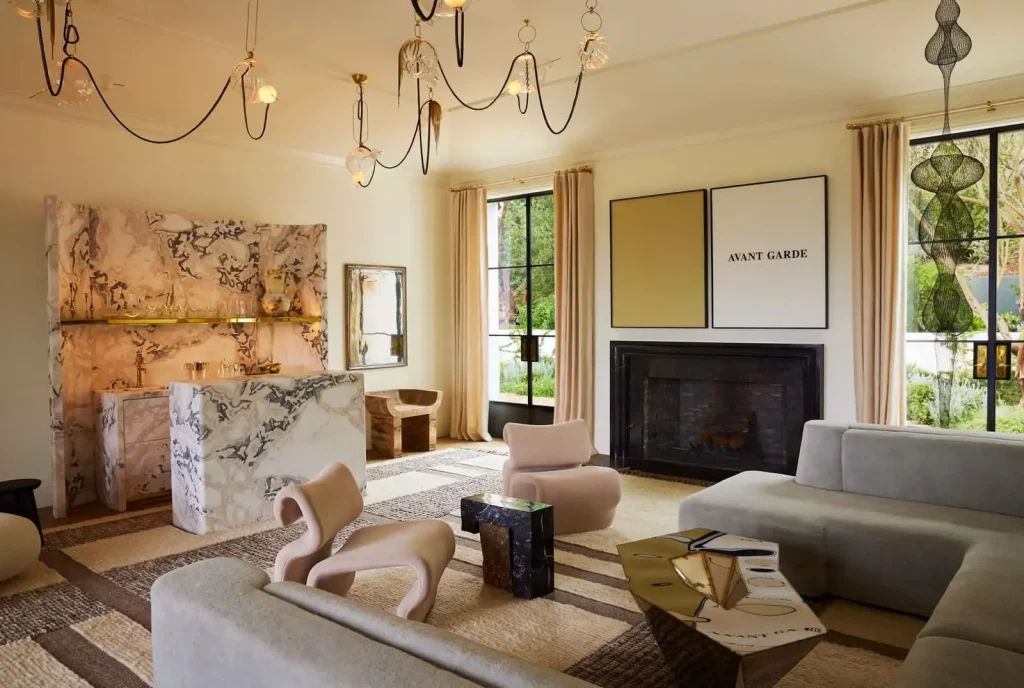 4. Ashley Graham Cozy Style Rug
Celebrity homes can be cozy yet sophisticated, like the incredible home of the supermodel Ashley Graham—the supermodel has comfortable and traditional elements in her Brooklyn apartment. The living space is a relaxed yet sophisticated look with neutral hues and organized textures.
This beautiful home reflects the personalities of its owners, Graham and Justin Ervin, with unique touches. The living room has a traditional and neutral-tone rug that adds a clean and soft touch, creating a cozy atmosphere. Above the rug is a beautiful soft white sofa and a stunning center table.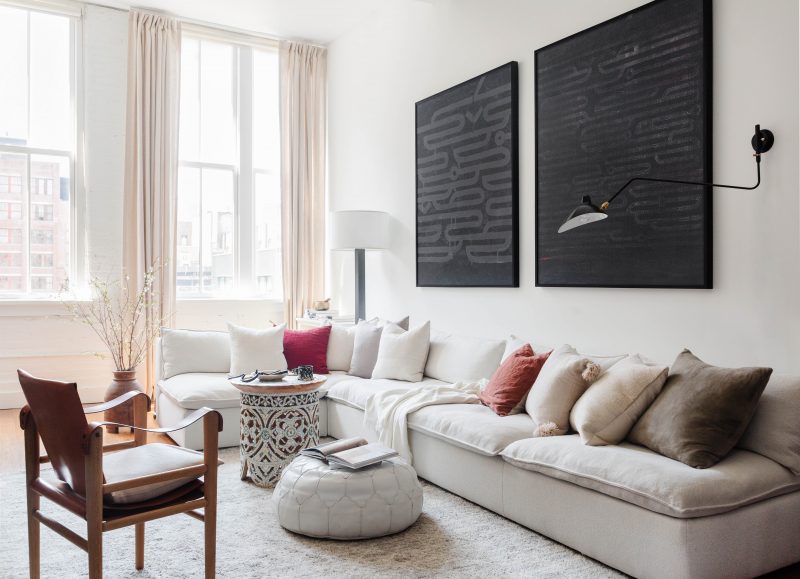 5. Michael Imperioli Art Deco Style Rug
Celebrity homes often boast impressive styles, and one stunning example is the Art Deco residence of actor Michael Imperioli. This century-old apartment is adorned with many fine art antiques, featuring fantastic color combinations and an array of beautiful geometric shapes.
The office of this fantastic home is a true masterpiece. It is adorned with many exquisite artworks featuring a serene blue and grey color scheme. A fabulous Art Deco rug completes the ambiance, adding to the room's charm and creating an inspiring atmosphere for creativity and productivity.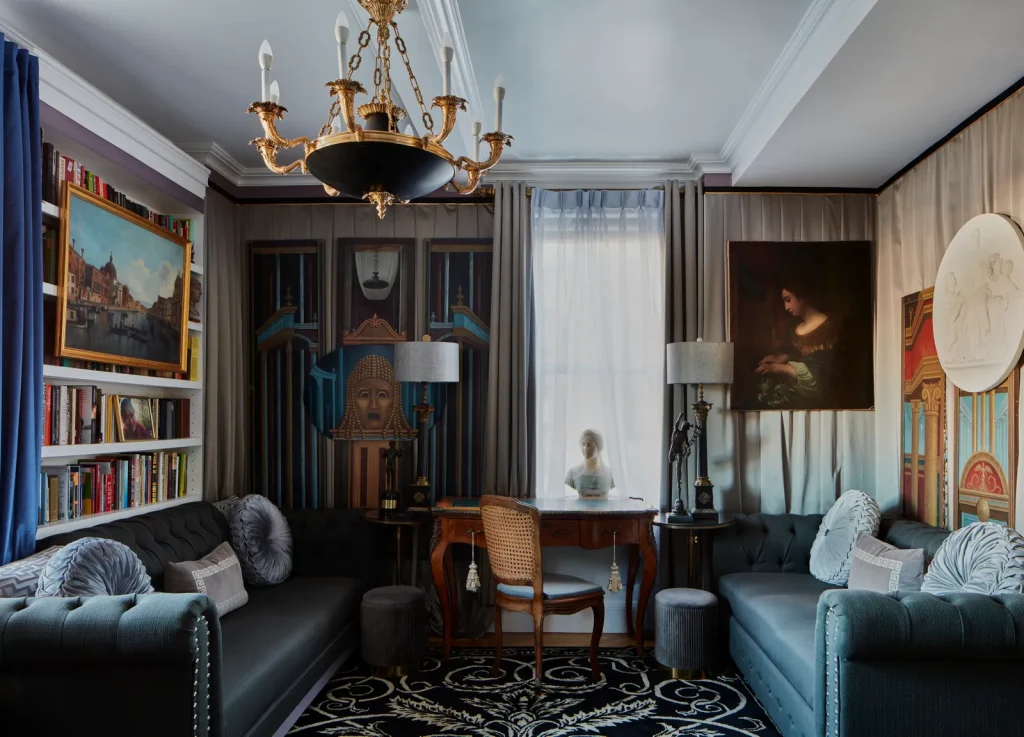 Enhance your Design Projects with Incridible Rugs
The interior design of celebrities can be the most valuable source of inspiration; with these five celebrity homes, we can prove that. From minimalist style to art deco aesthetics, all the celebrities used stunning and stylish rugs to complete the look of their living spaces.
We hope this exploration of Celebrity Home's favorite rugs has been informative and inspiring. To continue on this journey of discovery, we invite you to discover more about our interior design projects.

.