Discover how One Wall Street conversion project inspires a sophisticated, neutral rug aesthetic. Elevate you're interiors with timeless elegance.
In the world of interior design, the art of creating a harmonious, inviting space can be both a thrilling and daunting endeavor. Whether you're decorating a chic apartment, a cozy home, or a luxurious office space, the right choice of elements can make all the difference. Today, we invite you to explore a design trend that exudes timeless elegance and versatility – neutral rug. Inspired by the One Wall Street conversion project, we'll delve into the transformative power of these neutral rugs and how they can elevate your interiors to new heights of sophistication and style.
Before we explore the beauty of neutral rugs, let's take a moment to step into the world of design at One Wall Street. This iconic skyscraper conversion project, led by visionary architects and designers, has redefined luxury living and working in the heart of the city. The project's influence on modern interior design is undeniable, and one aspect that stands out is the use of neutral color palettes and, of course, neutral rugs.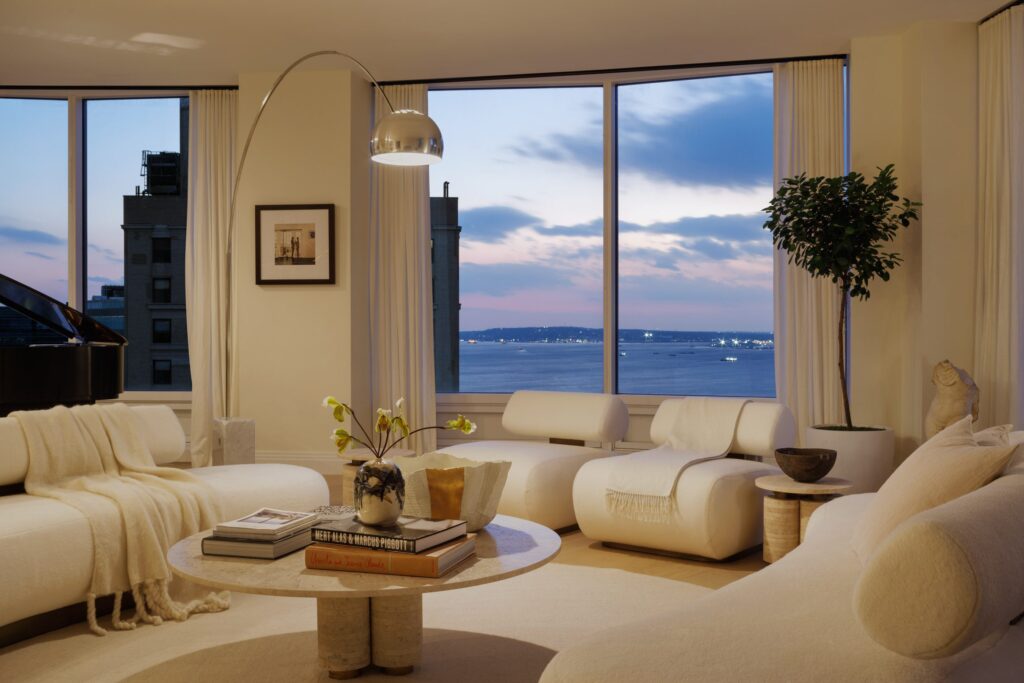 1. Living Room
In the living room of One Wall Street, a neutral rugs play a pivotal role in creating a sense of luxury and comfort. You'll find a large white neutral rug that anchor the seating area, providing a soft foundation for furniture while defining the space. These rug feature subtle patterns and textures to add visual interest without overpowering the room.
Neutral rugs in living rooms may include soft beige, gray, or cream tones. These choices complement a wide range of interior design styles, from modern to classic. The neutrality of these rugs allows for easy integration of various color schemes and furniture pieces, making it a versatile choice for any design enthusiast.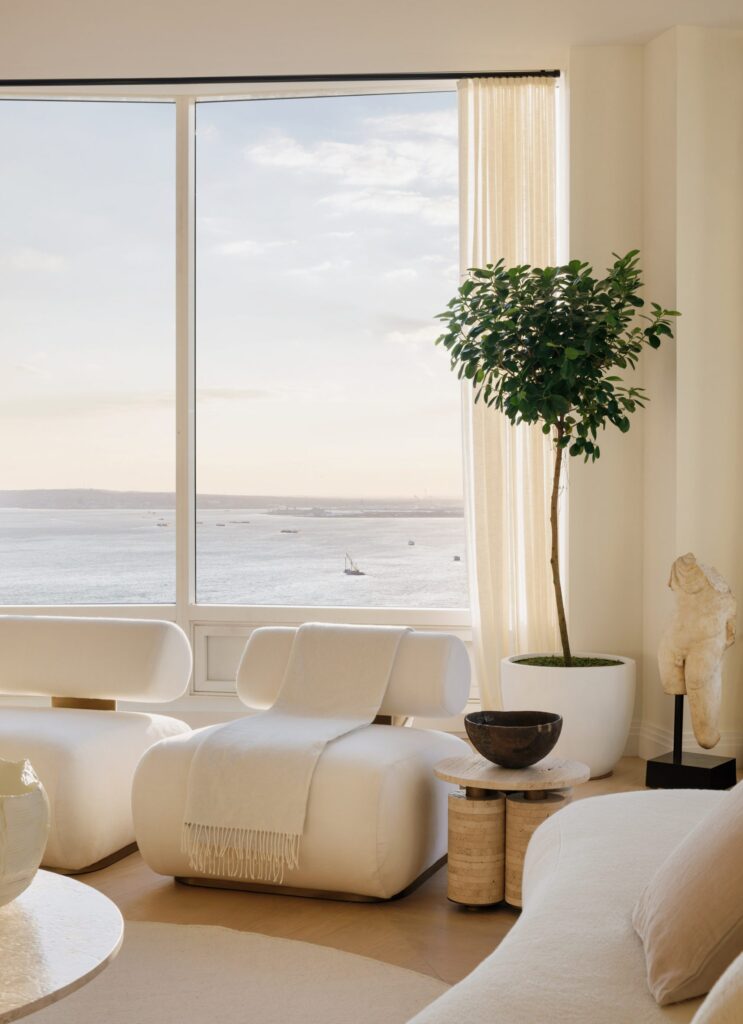 2. Bedrooms
In the bedrooms of this project, neutral rugs take on a more serene and calming role. Here, you'll find softer, plush white rug that create a cozy atmosphere. The color palette includes gentle shades of white, off-white, or light gray. These colors are chosen to evoke a sense of tranquility and relaxation, making the bedroom a peaceful retreat.
A neutral rug in a bedroom is not only aesthetically pleasing but also functional. It provides a warm surface underfoot, ideal for those early morning steps out of bed. These rugs create a cohesive and harmonious look in the bedroom, ensuring that your space remains a haven of rest and relaxation.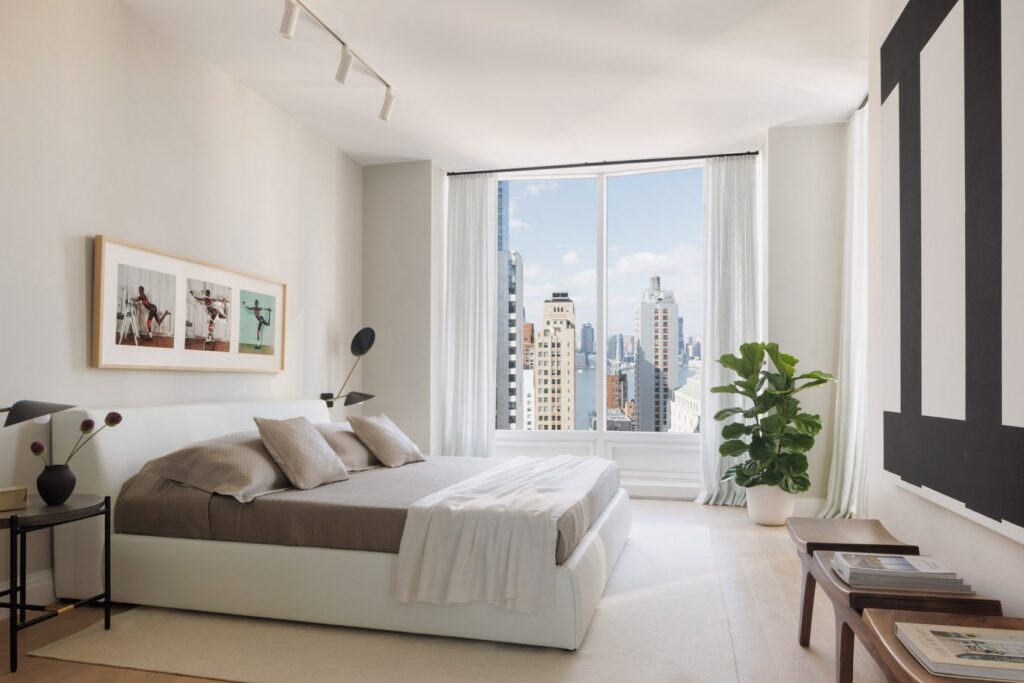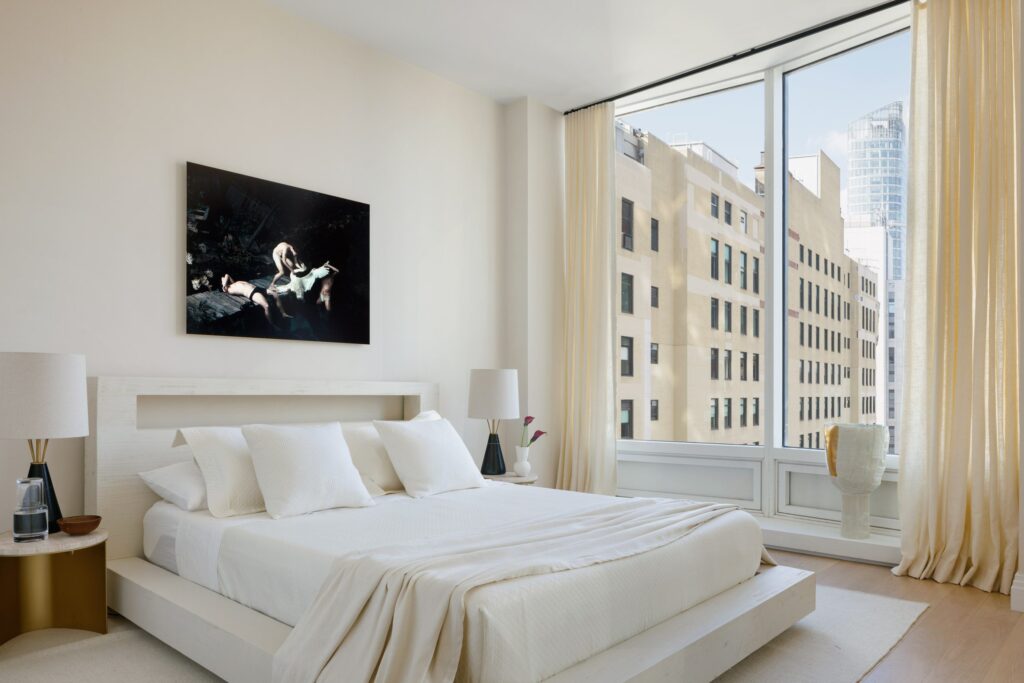 3. Office Space
In the One Wall Street office space, neutral rugs contribute to a professional and sophisticated ambiance. Here, the neutral rug is more understated in design, with minimal patterns and sleek, modern colors. Shades of gray, taupe, or charcoal are commonly used to instill a sense of professionalism and focus.
These rugs serve a dual purpose in home offices. They add an element of comfort, especially in areas with open-concept workstations where people may stand or move around. Additionally, they help define specific work zones within the larger office layout. The neutral rugs in the office space at this project showcase how functional design can also be aesthetically pleasing.
What makes neutral rugs truly special is their versatility. They seamlessly blend with various design themes, from modern and minimalist to traditional and rustic. Additionally, they stand the test of time, ensuring that your interiors remain chic and relevant for years to come. The One Wall Street conversion is a prime example of how neutral rugs can adapt to different spaces within the same building, each with its own unique charm.
In the world of interior design, the One Wall Street conversion project serves as a remarkable inspiration for anyone seeking to create sophisticated, elegant spaces. The use of neutral rugs in this project showcases the enduring appeal of neutrals and their ability to elevate any interior.
So, whether you're looking to transform your living room, bedroom, or office into a haven of timeless elegance, consider the influence of One Wall Street and the allure of neutral rugs. These rugs can be your secret weapon in achieving a look that's both contemporary and timeless, creating interiors that invite comfort and style in equal measure. Elevate your interiors projects with the beauty of neutral rugs and let your space reflect the grandeur of the One Wall Street inspiration.
For more inspiration we invite you to visit TAPIS Studio's website, where you can explore our extensive neutral rug collection, each designed to elevate your spaces and bring your interior design dreams to life.