NEOCOSMOS – Take Me To The Sun is a cosmic experience presented at MDW 23. Check out what to expect from the outdoor metaroons created by TAPIS and HOMMÉS Studio.
From April 18 to 23, the fashion capital will host Milan Design Week 2023 (MDW 23). TAPIS and HOMMÉS Studio once again surprise the world of interior design, presenting a collection that celebrates the center of the solar system and new concepts for interiors and exteriors, at Palazzo delle Meraviglie at Museo Bagatti Valsecchi on MonteNapoleone District. Check out more details about NEOCOSMOS – Take Me To The Sun.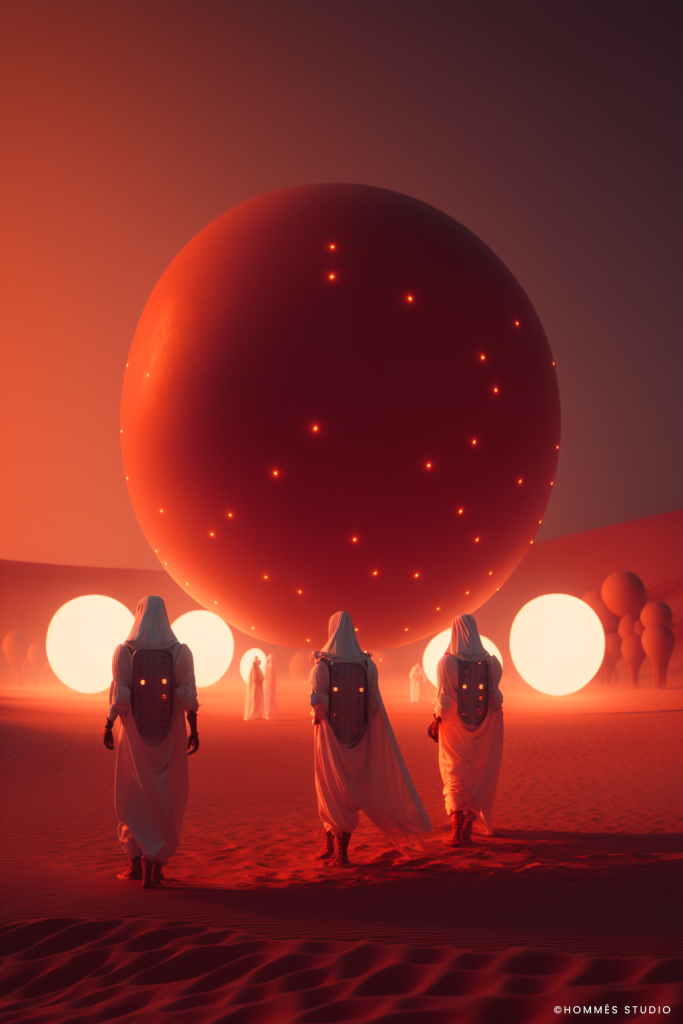 NEOCOSMOS – The Manifest and the Exhibition Concept
After last year's successful debut for the international design event Fuorisalone, TAPIS and HOMMÉS Studio present in MDW 23 a new design concept, product collections, and a new manifesto beyond the indoors to the outdoors.
THE MANIFESTO

THE SUN RISES
A BRILLIANT, BEAUTIFUL, WARM RED LIGHT
IT DRIVES TIME, OCEAN CURRENTS, SEASONS, AND CLIMATE.
IT CREATES LIFE
TAKE A SEAT, RELAX, AND ENJOY
TAKE ME TO THE SUN
NEOCOSMOS is a tribute to the sun, the center of our solar system and the oldest star in the universe. The concept explores the future of human living spaces using oniric scenarios to create a relationship between memory, place, and passion.
By providing a multisensory approach to design and a new perception of the outdoors with the senses, HOMMÉS and TAPIS Studio have adapted the experience of metarooms by presenting scenarios that create a deep connection with nature and life, a contemplation of the divine energy that connects all living things on Earth.
NEOCOSMOS designs spaces that embody a contemporary design manifesto by blurring the boundaries between interior and exterior, reality and imagination, and comfort and desire. They use bold colors and stellar shapes to create a vibrant and dynamic aesthetic that imbues our living spaces with deeper meaning, transforming any home into a unique and private universe.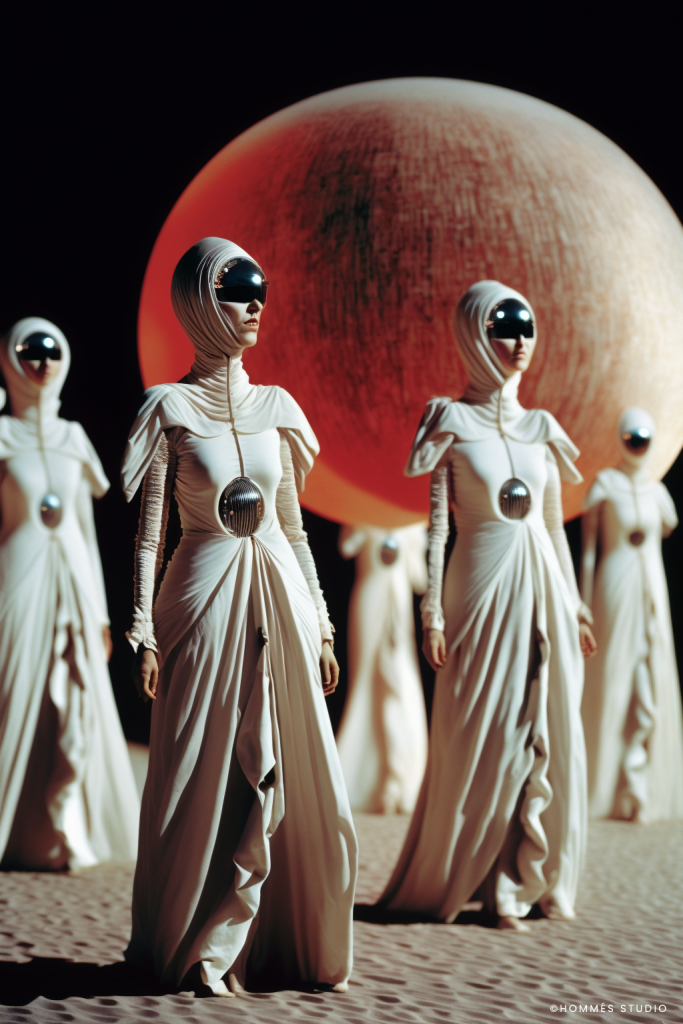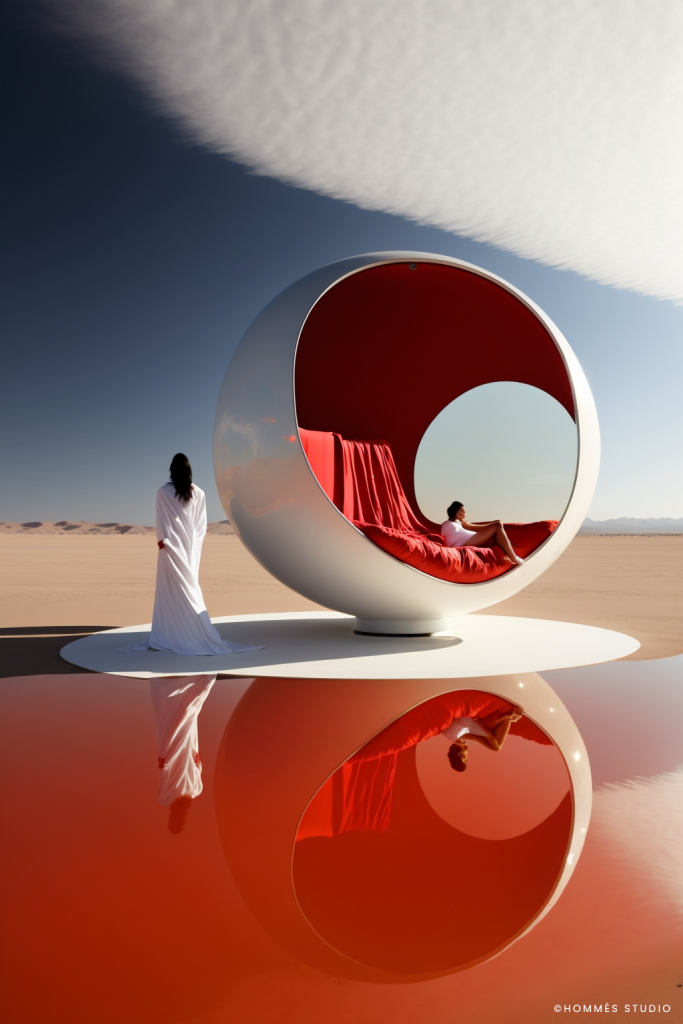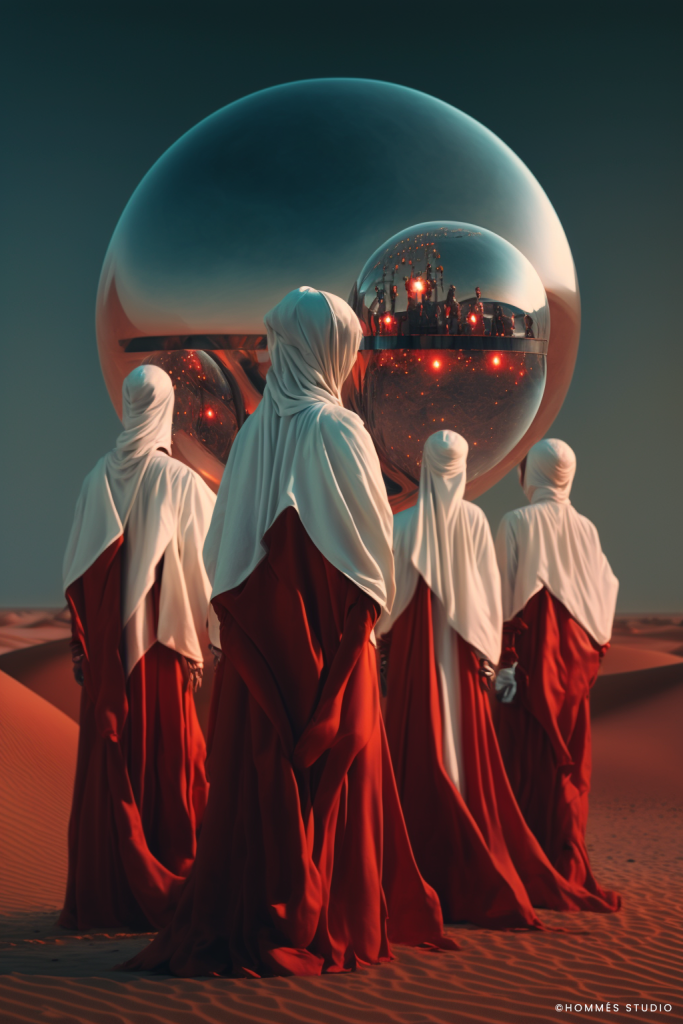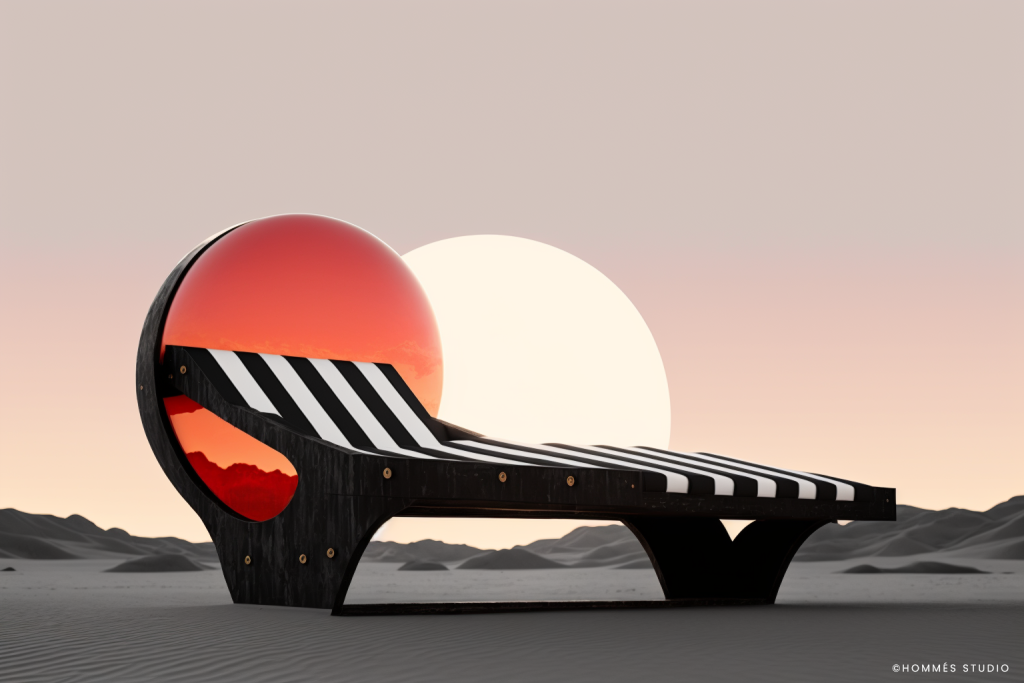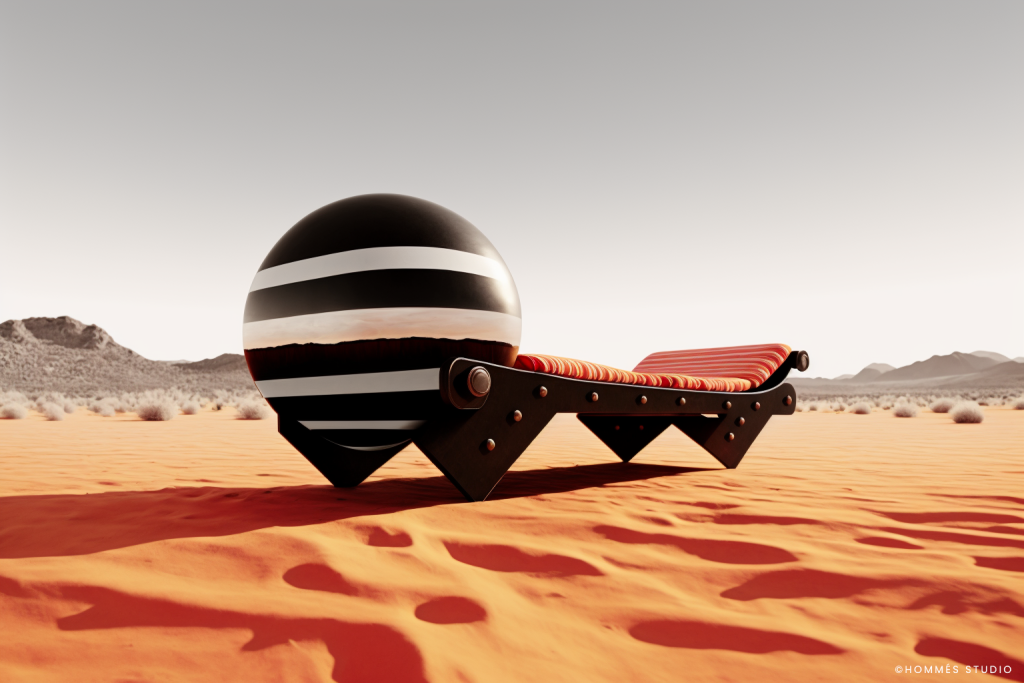 TAKE ME TO THE SUN
NEOCOSMOS takes its viewers on a synesthetic journey through parallel worlds of conscious thought, highlighting the interconnectedness of the universe, the sun, and life itself. It serves as a gentle reminder of the importance of preserving and contemplating nature.
As humans, we bear the responsibility of making the world a better place not only for ourselves but also for future generations. By doing so, we can ensure that future generations have access to the beauty and wonder of experiences like "Take me to the sun," and that our world remains a thriving and life-sustaining place for all.
CAN YOU IMAGINE?
Step into an immersive journey capable of transporting you into the future through the power of light! As you embark on the journey, NEOCOSMOS presents the recreation of metaroons inspired by the best of outdoor interiors, with a collection that is pleasurable and full of life at the same time.
The design language is futuristic, with each object and purpose transformed to carry a new symbolism beyond its primary functions. HOMMÉS uses what Artificial Intelligence has created as a parallel universe, and transported it into the virtual world.
REALITY OR ILLUSION?
Experience the inspiring power of technology with HOMMÉS Studio's futuristic concept, full of intensity and differentiation. Look into the future and let your imagination run wild!
Through the use of Artificial Intelligence to design scenarios, MDW 23 viewers are invited into a parallel universe, set in distant deserts. Is it reality or illusion? NEOCOSMOS offers a recreation of metaroons inspired by the best of outdoor interiors, creating a pleasurable and vibrant collection.
This hybrid space evolves and transforms alongside the changes happening within ourselves, leaving visitors to ponder whether the future needs to be rewritten or whether a rebirth of classical philosophies and aesthetics is needed.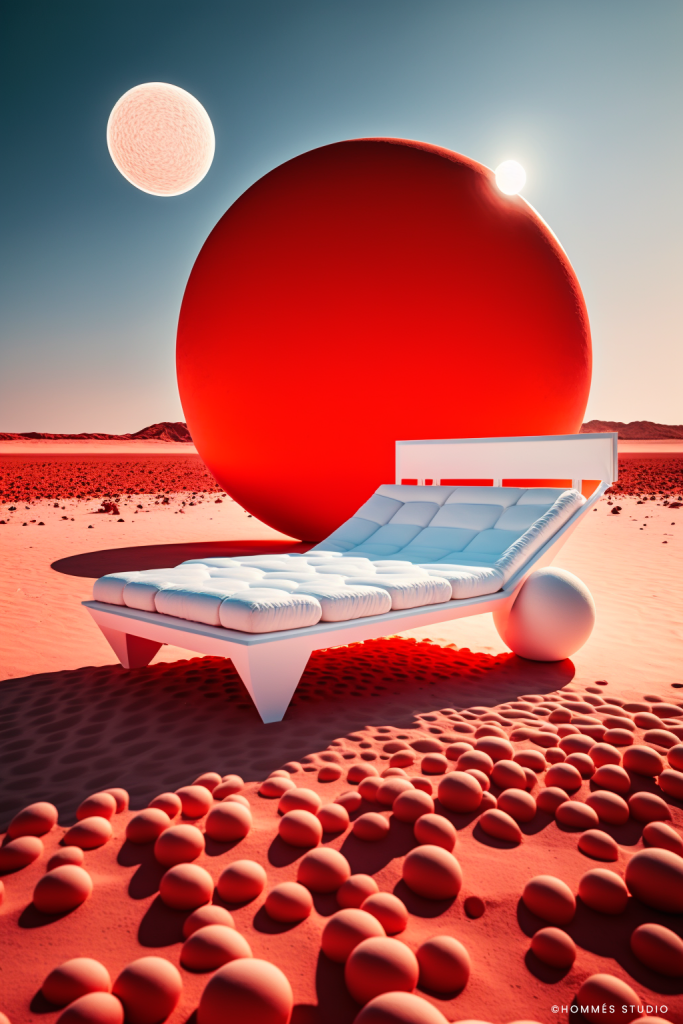 All you need to know about the MDW 23
The Salone del Mobile.Milano, also known as Milan Design Week, is an annual design event held in the fashion capital of the world, Milan, Italy. It is considered today, one of the largest and most prestigious design fairs in the world, attracting designers, architects, brands, and companies from all over the globe.
The MDW 23 edition, which takes place from April 4 to 9 at Palazzo delle Meraviglie in Museo Bagatti Valsecchi, like previous editions, is expected to continue growing in size and relevance. The fair will showcase innovations in areas such as lighting, fabrics, finishes, and materials, while addressing current issues such as sustainability and technology.
In addition to the Salone del Mobile, Milan Design Week also features the Fuorisalone. This event takes place in various Milan neighborhoods, where stores and showrooms open their doors for exhibitions and special events, often organized in collaboration with renowned designers and architects.
MDW 23 presents another exciting opportunity for HOUSE OF HOMMÉS to showcase its inspiration through its HOMMÉS and TAPIS Studio brands. NEOCOSMOS – Take Me To The Sun brings fresh and relevant outdoor design pieces that fit perfectly into contemporary spaces with bold and unique identities, just like the latest trends in interior design.