Cecilia Tanoni's Denver design masterpiece unveils the essence of artistic home decor, tailored for interior designers seeking creative inspiration to elevate their projects.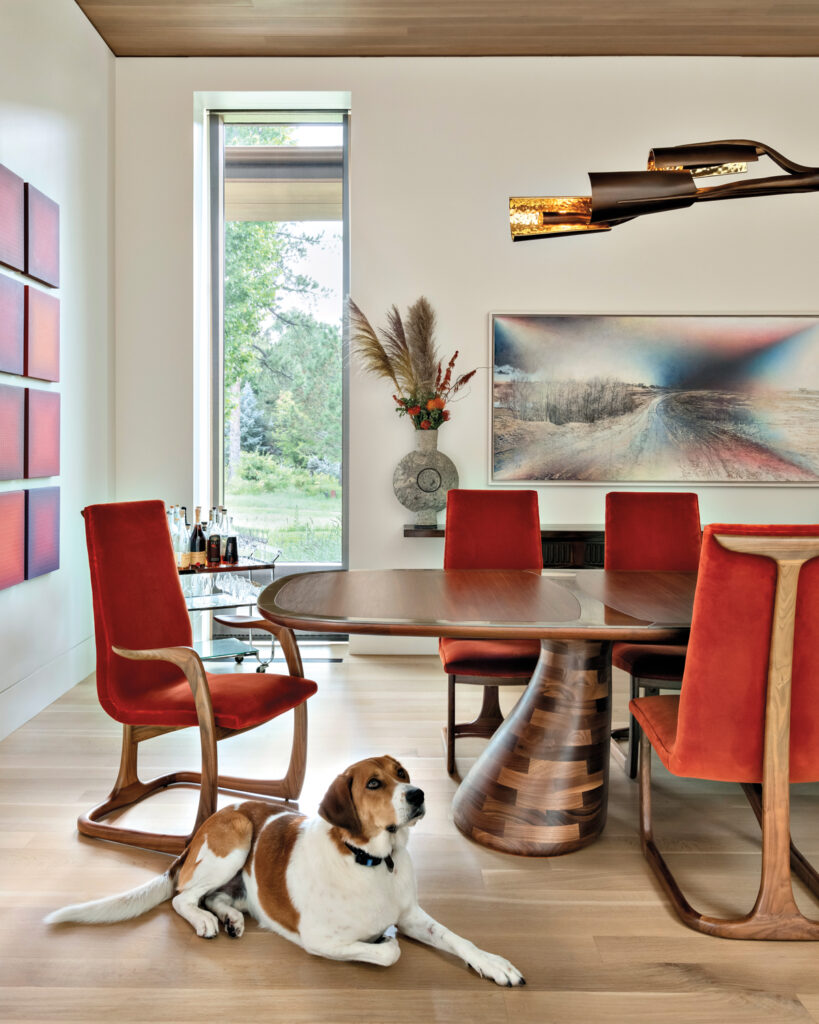 At the heart of Denver, Cecilia Tanoni's design transcends traditional boundaries to showcase how artistic home decor can redefine living environments. This contemporary gem is a testament to the power of artistic expression, where every element, from floor to ceiling, embodies the spirit of artistic home decor.
Cecilia Tanoni's vision for this Denver home outdoes conventional design. Here, artistic home decor isn't confined to specific areas; it's woven into the very fabric of every room. Walls become galleries, showcasing striking artworks, while sculptural pieces infuse each space with a sense of artistic freedom. This is more than decor; it's tapestry that tells a story.
Each element in Cecilia Tanoni's design is a canvas for personalized expression. The selection of artworks and decor pieces are not merely decorative; it's a reflection of homeowner's tastes and passions. It serves as a reminder that artistic home decor isn't about holding to a particular style; it's about crafting unique narrative that resonates with residents' personalities.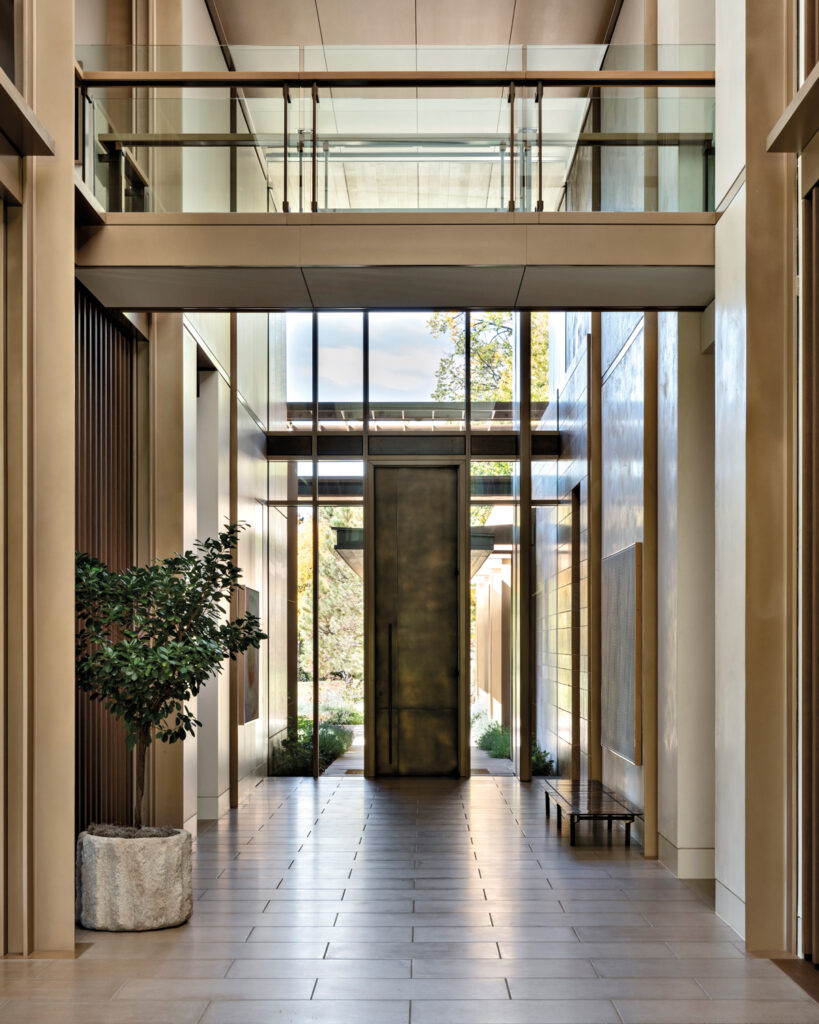 Artistic home decor is all about the power of color. In this masterpiece, colors are carefully selected to evoke emotions harmonious transitions. Rich earthy tones provide grounding, while bold, vibrant hues breathe life into the interiors. You can learn from this deliberate use of colors to craft unique atmospheres in your own projects, truly embodying the essence of artistic home decor.
In this narrative of artistic home decor, rugs take the center stage. Bold patterns and intricate designs anchor rooms, creating defined zones and serving as focal points. These rugs aren't just functional; they are artistic centerpiesces that add layers of visual intrigue to the interiors. Here, rugs truly represent the essence of artistic home decor.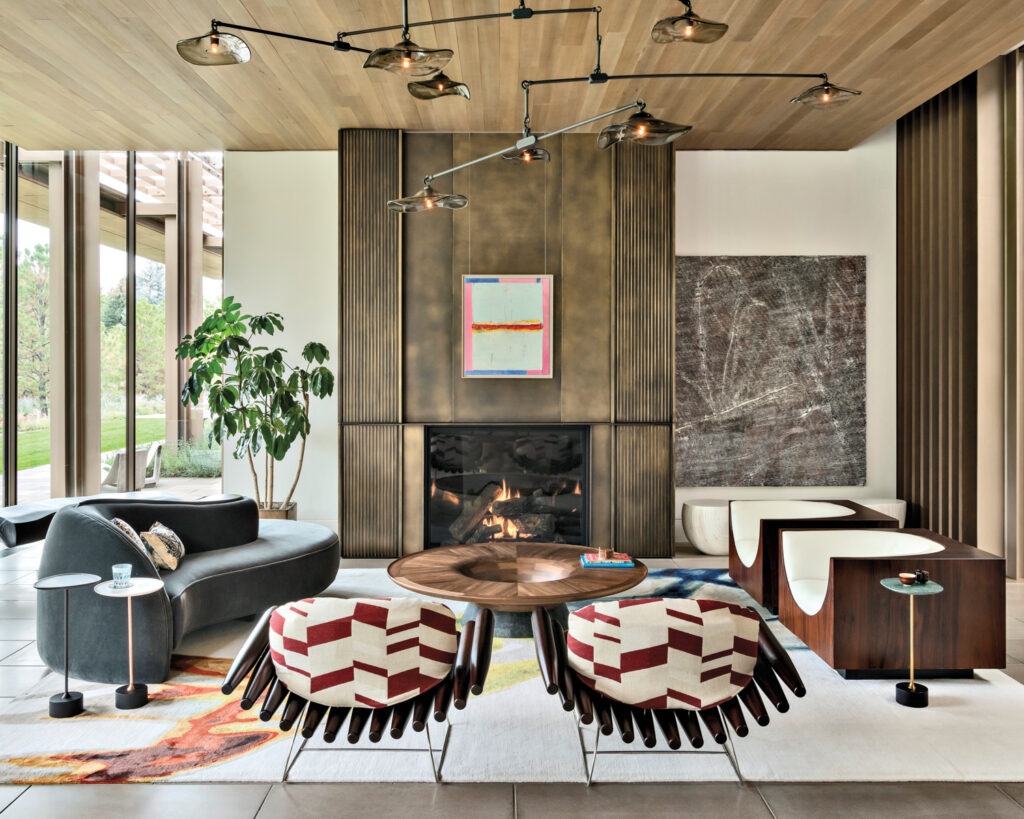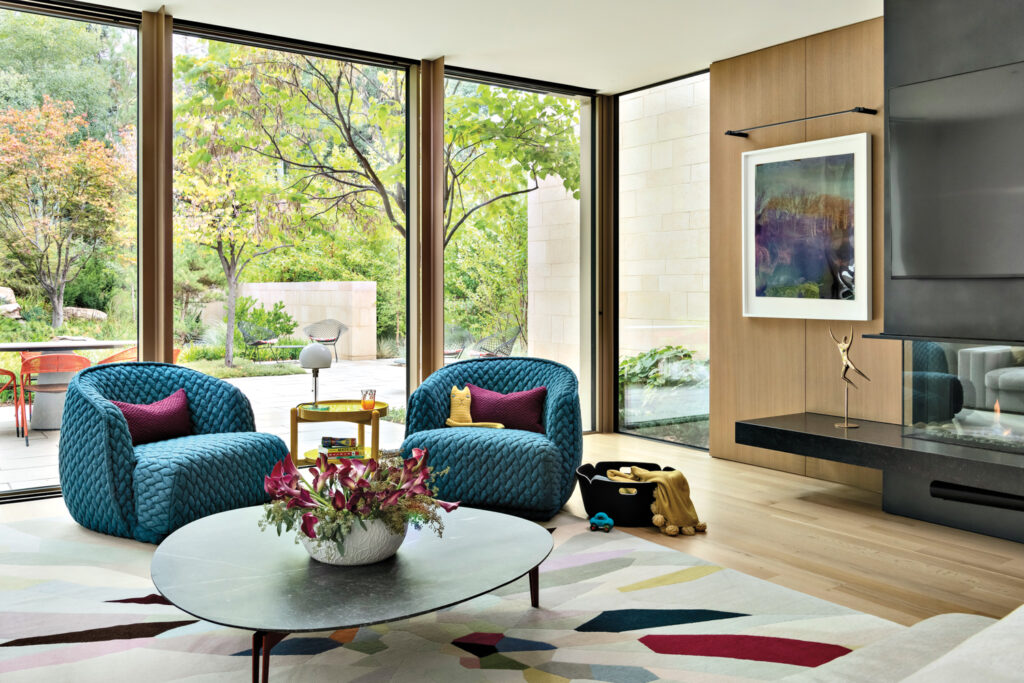 Rug textures are the anonymous heroes of artistic home decor. They're not just tactile; they're storytellers. Plush fabrics invite relaxation, sleek surfaces exude modernity, and the artful blending of textures adds depth and character to every room. The play of rug textures in this Denver home exemplifies the versatility of artistic home decor.
The rugs in this modern masterpiece come in a wide array of styles and patterns. From traditional Persian rugs that add a touch of timeless elegance to contemporary geometric designs that bring a modern edge, the diversity of rug styles enhances the project's overall artistic home decor theme.
One of the remarkable aspects of these rugs is their ability to define zones within open living spaces. In the living room, a beautifully crafted rug delineates the seating area creating an inviting oasis. In the area of the bar, a distinct rug marks the boundaries of the space, adding character and flair.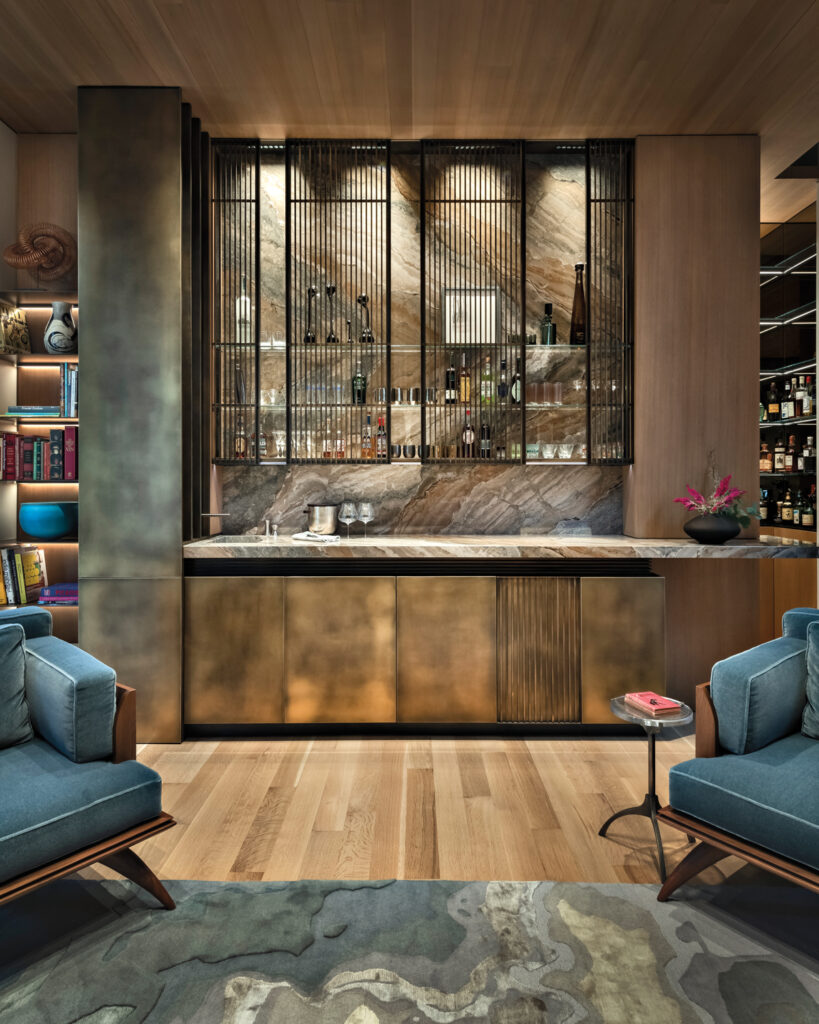 Cecilia Tanoni's uses rugs as tactile elements, also contributing significantly to the overall texture of the project. Plush, soft rugs invite a sense of comfort, contrasting with the sleeker surfaces elsewhere in the design. This contrast enhances the overall sensory experience of space, adding depth and richness to the artistic home decor concept presented by the designer in this house. These choices underscore the versatility of the artistic home decor, illustrating how rugs can provide to wide range within of design preferences.
Inspired by Cecilia Tanoni's work, you can appreciate the impact that well-chosen rugs have on a project. They anchor spaces, define aesthetics, and tell their own stories within the larger narrative of artistic home decor. The carefully curated selection of rugs also reflects a thoughtful approach to design. All the rugs infuse a sense of tradition and heritage, while contemporary patterns add a touch of modernity.
Cecilia Tanoni's Denver masterpiece is a tribute to the magic of home decor, where rugs, colors, textures, and design is not just about aesthetics but about creating experiences and emotions. As you embark on your own artistic home decor journey, remember the influence that rugs can have on your designs.
Just as TAPIS Studio provides a wide selection of rugs to suit your artistic visions, let your creativity flow, and transform your projects into masterpieces. In the world of design, every choice is a brushstroke, and even room is a piece. Download our color gambling the future of trends ebook to elevate your artistic home decor starts here, with the rugs that define and inspire.