Corey Damen Jenkins' mesmerizing masterpiece will transport you on an ethereal journey where the allure of the seaside and the warmth of the family are put together.
Located in Massachustts, emerge gracefully from the pages of history, this enchanting residence, nestled in the coastal embrace of Cohasset, Massachusetts, stands as a testament to the timeless allure of a bygone era. Originally crafted with care for a gallant sea captain in the 1850s, and now designed by Corey Damen Jenkins.
This historic home embraces its humble footprint and wears the gentle touch of the salt-laden air as an emblem of its storied past. It exudes a quiet elegance, a living testament to the intimate moments and treasured memories that await within its hallowed walls.
Drawing inspiration from the coastal surroundings, Jenkins artfully incorporated subtle nods to the oceanic landscape, refraining from an overwhelming nautical aesthetic.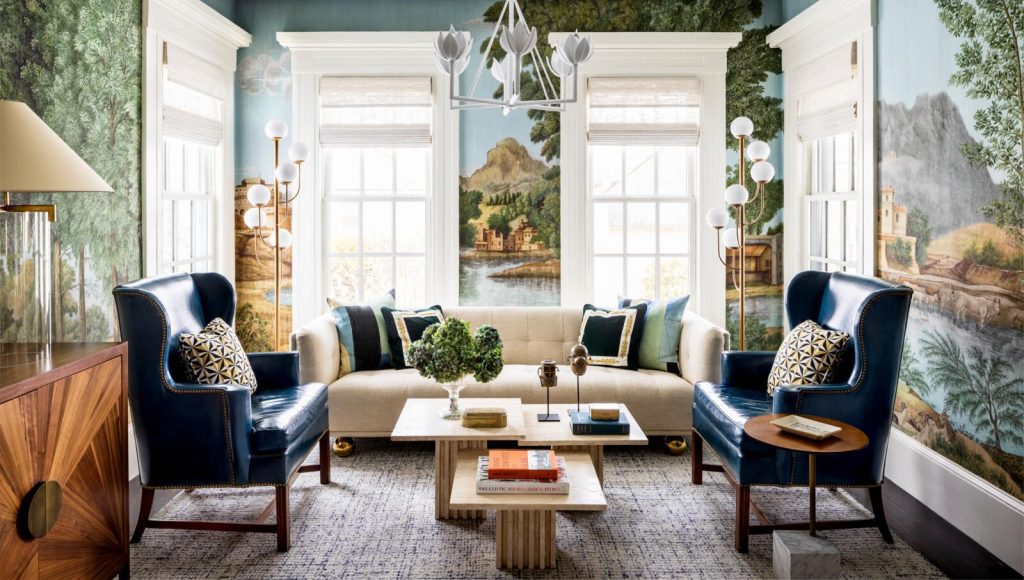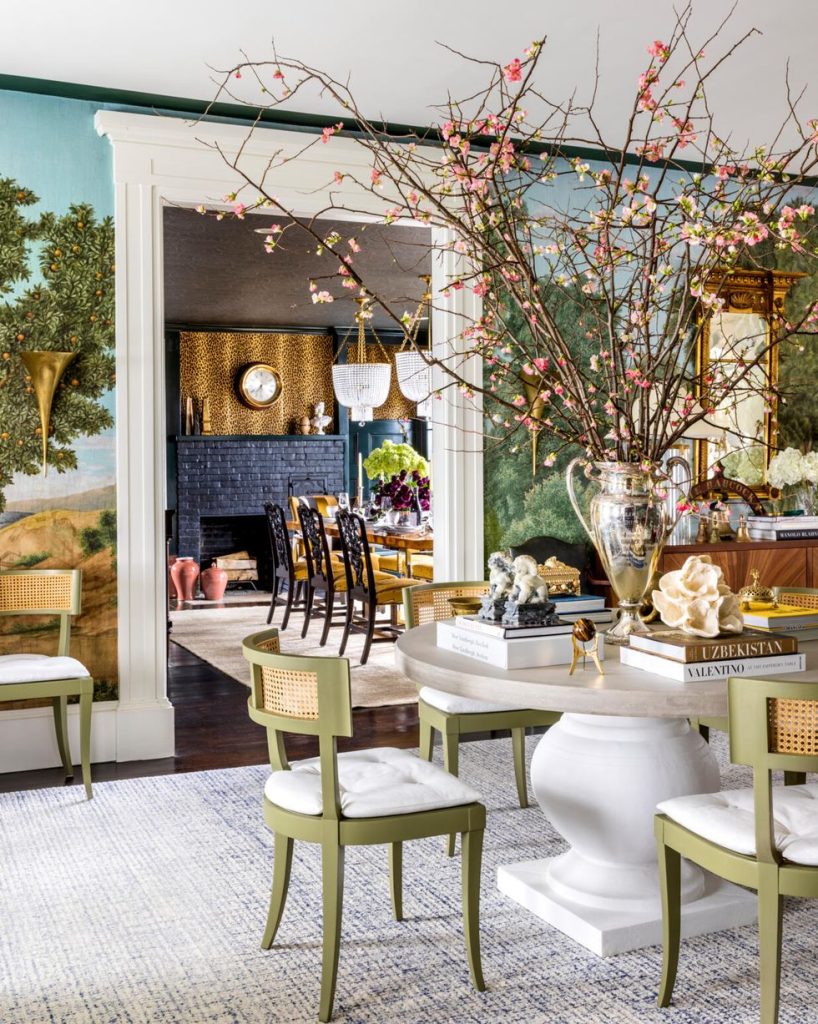 With an innate understanding of the homeowners' vision, Corey Damen Jenkinscurated a symphony of design elements that honored the coastal setting with understated grace. Materials carefully selected by the discerning eye of the designer echoed the organic textures found along the coastline.
Soft hues reminiscent of seashells and sun-kissed shores danced upon the walls, harmonizing effortlessly with the natural light that filtered through billowing curtains, casting a serene glow upon the newly expanded space.
In the kitchen and bathrooms, Corey Damen Jenkins skillfully breathed new life into these functional spaces. Thoughtfully curated materials and fixtures brought forth a modern sensibility, while honoring the home's intrinsic charm.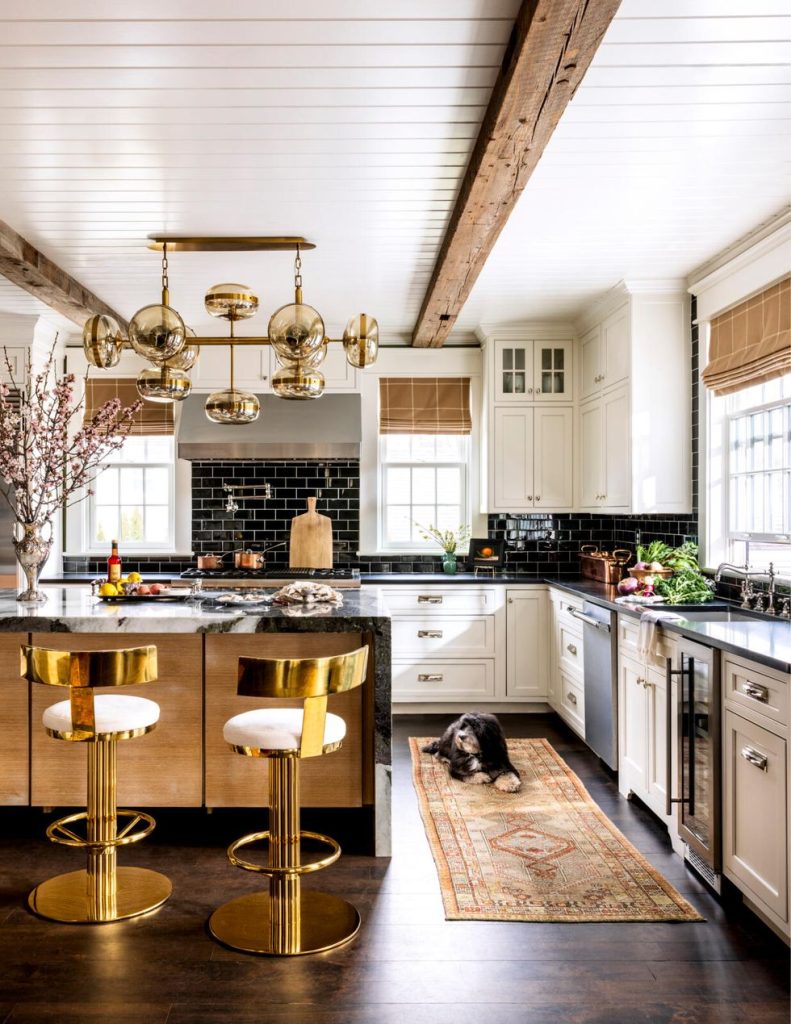 The foyer, speakeasy, and garden room, guardians of the home's history, were preserved in their original splendor. These enchanting spaces stood as testaments to the past, embracing the stories woven within their walls.
With an artist's touch, Corey Damen Jenkins interwove old-world furnishings with contemporary accents, creating a visual symphony that bridged the gap between tradition and modernity. The resulting fusion celebrated the couple's individual preferences while forging a cohesive and harmonious environment.
In the dining room, Corey Damen Jenkins orchestrated a breathtaking fusion of funky elegance, a visual symphony that showcased the couple's penchant for unique and eclectic design. Adorned with ocelot-print wallpaper from Ralph Lauren, its bold patterns danced upon the walls, injecting a vibrant energy into the space.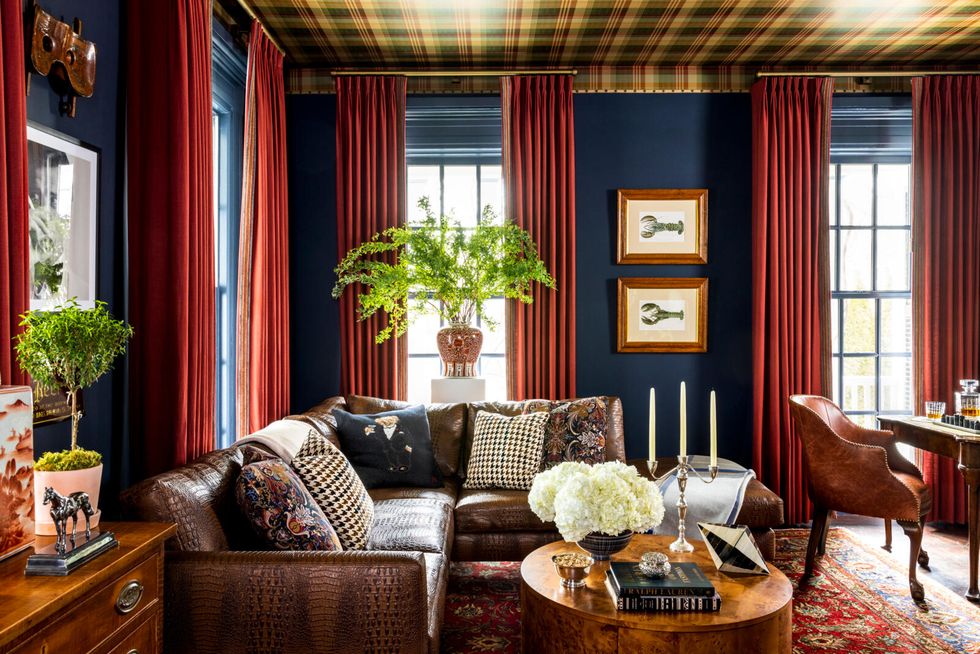 This cozy environment, which was designed with leisure in mind, unfolds like a beautifully wrapped gift, showcasing the unmatched creative talent of Corey Damen Jenkins. An environment of calm and tranquillity has been deliberately created by taking into account every little detail.
The ceiling wallcovering has nailhead trim, which adds a touch of understated luxury and gives the room a touch of sophisticated elegance. This is a great example of attention to detail.
Every painstakingly positioned nailhead serves as a tribute to Corey Damen Jenkins' dedication to bringing fine craftsmanship into every crevice.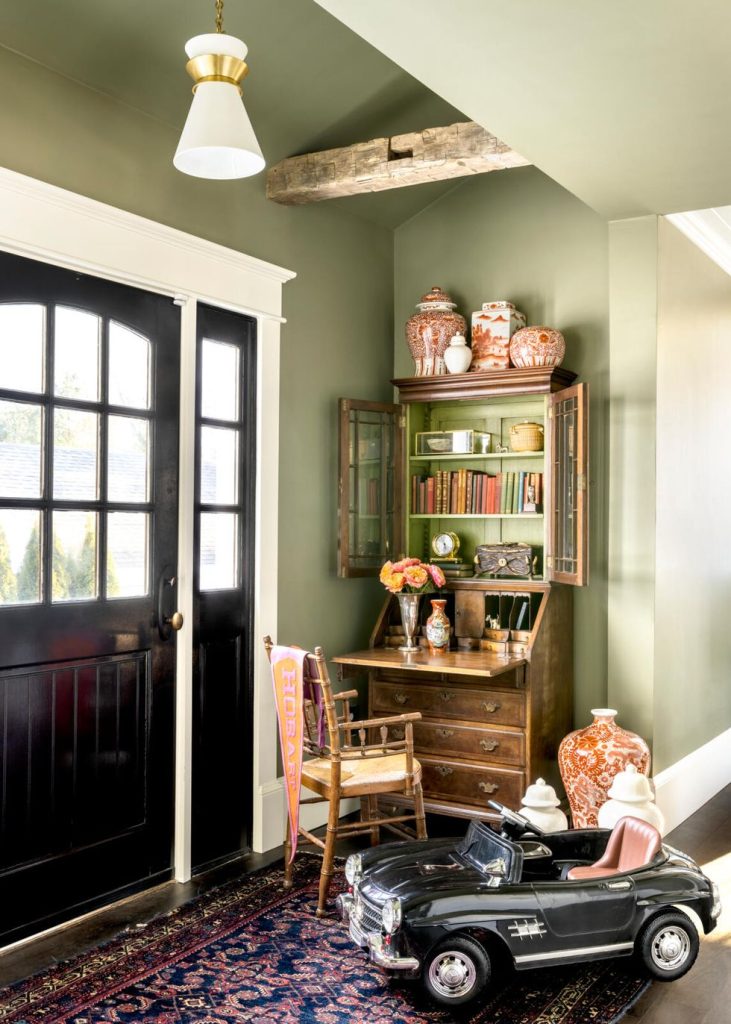 In the hands of visionary designer Corey Damen Jenkins, the transformation of this historic home into a coastal haven has unfolded with grace, elegance, and an unwavering commitment to honoring its rich heritage. From the humble footprint and salt-worn air of its original design to the carefully curated expansions and renovations, each step of the journey has been infused with artistry, inspiration, and a profound understanding of the homeowners' dreams.
Through the interplay of old and new, tradition and modernity, Corey Damen Jenkins has crafted a symphony of design that transcends time, creating a space where past and present harmonize in perfect balance. With an eye for detail and an innate ability to listen to the desires of his clients.
This old house has been transformed into a beloved refuge thanks to Corey Damen Jenkins' vision—a place where loved ones may be together, where laughter fills the air, and where cherished memories are woven into the very fabric of the home. It serves as a tribute to the couple's goals as well as to the enduring ability of design to improve and influence our lives.
As you immerse yourself in the captivating details and carefully curated spaces, may you find yourself drawn to the harmonious fusion of old and new, tradition and modernity. Let the elegance and grace that radiate from each room inspire you to infuse your own surroundings with a touch of magic and artistry. For further inspiration please feel free to check out our Blog.