The best time to consider replacing your rug is at the start of the year. Time for a new beginning with our rug trends 2023.
Finding the appropriate rug that fits your interior design theme and is fashionable is essential. The room's entire look can be substantially altered by changing the decorations on your floor.
It can be expensive to purchase a new rug, so it's a good idea to keep the rug trends 2023 in mind to avoid investing in a design that will rapidly become dated.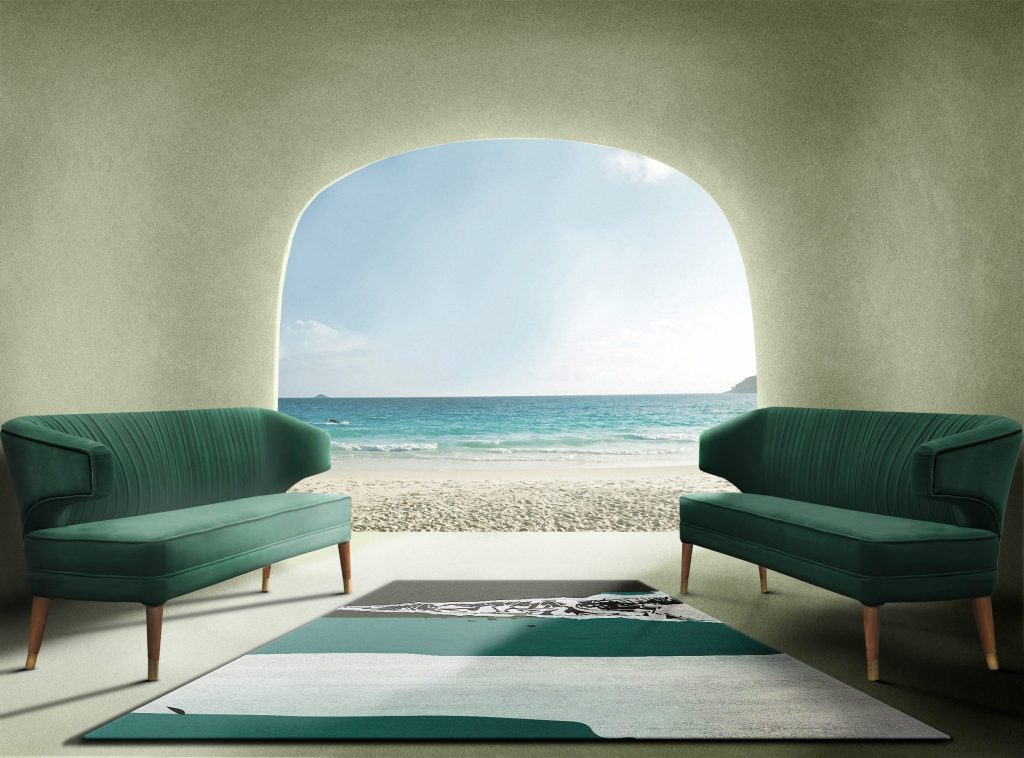 In contemporary homes, rugs continue to be regarded as crucial for style. Rugs aren't usually used in some designs, particularly those that use unique flooring materials like concrete or tile with patterns, because they could conflict with the intentions of using such a material.
Nevertheless, rug location and size are essential for a fashionable effect while decorating. Keep smaller rugs for spaces like entryways and corridors, where they can stand alone as a feature rather than covering seating or dining areas. So come check out some rug trends 2023.
Organic Designs
The future will belong to organic designs. Interiors will become dominated by jute, bamboo, sisal, and other natural fibers, resulting in a tranquil, laid-back atmosphere. No matter their hues or designs, rugs make rooms feel fresh and comfortable.
1. An Extraordinary Palette
Don't feel constrained in employing light, neutral rugs this year. Rugs Trends 2023 takes the lead in influencing a room's color scheme as new color trends point to more bright combinations, which make the floor the focal point of your space.
Rashi Bajaj, the founder of Carpet Couture, claims that rugs have undergone a significant revolution in the last ten years. Customers and designers alike are experimenting a lot with fresher hues.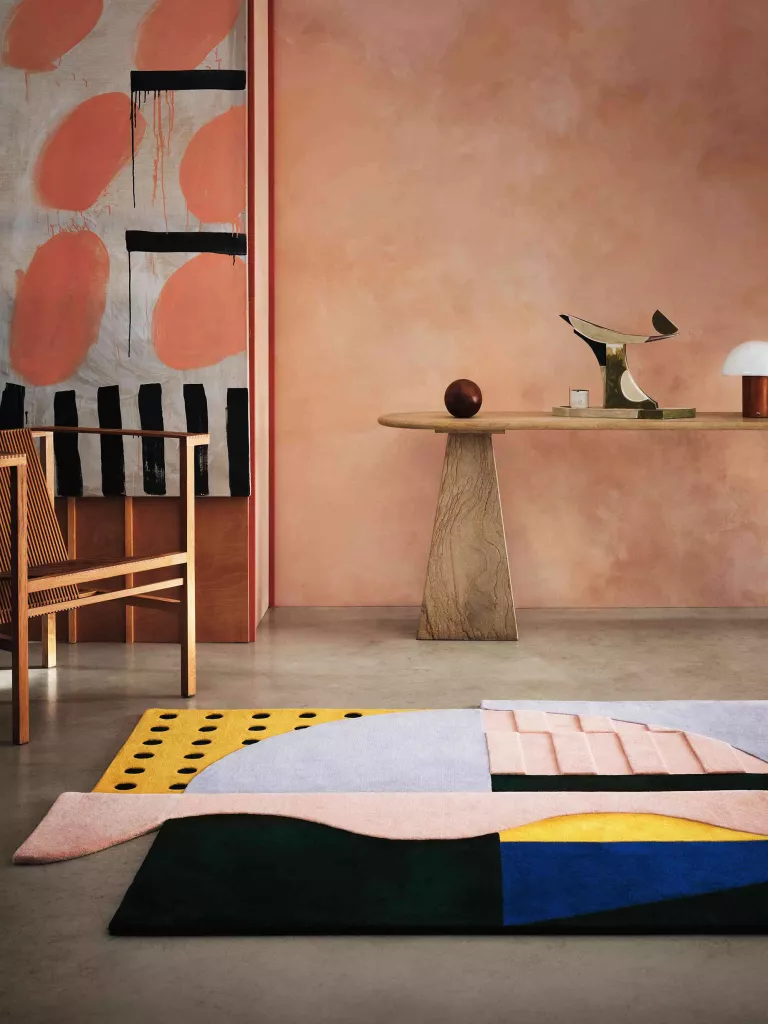 Think about nature, but not in the typical sense, when it comes to the colors that will be popular in rug trends 2023. According to Rashi, there is an intense desire for corals and hues that evoke freshness and look more natural.
2. Adding texture layers
One of the significant rug trends 2023 for the foreseeable future is layering rugs. In an open layout, such as a living room/dining room combination, where physical barriers and partitions are impossible or make a room appear smaller, rugs can be utilized to restrict spaces. Designers are making sure to blend materials and stack various shapes and colors to help divide spaces.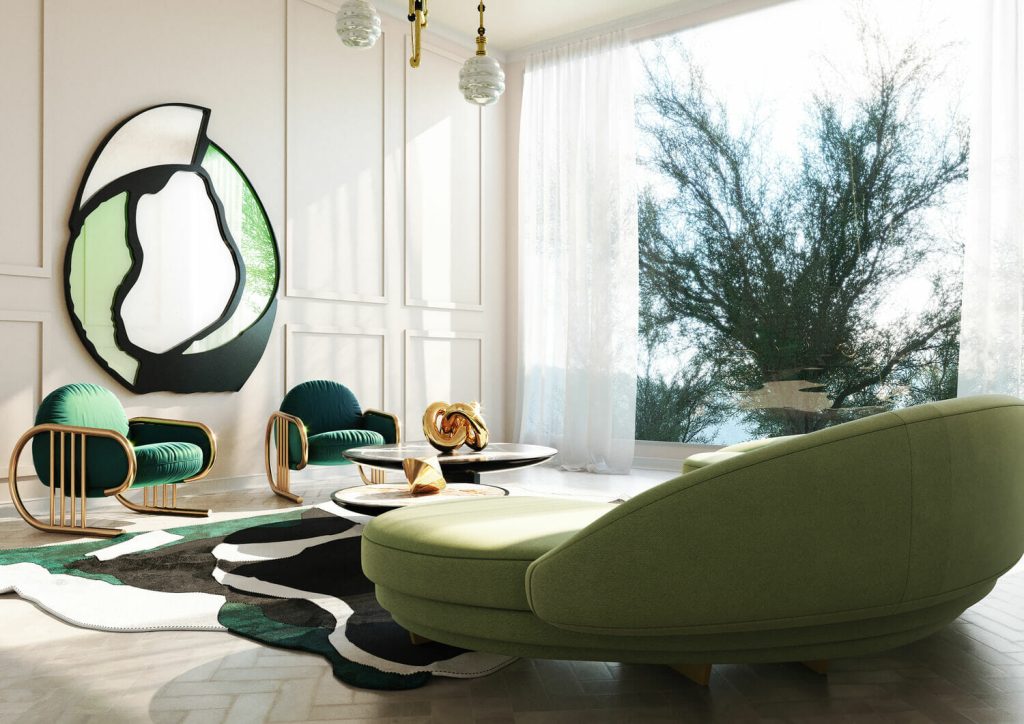 Rugs frame and assemble the numerous furniture pieces placed on top of them, thanks to their shape and color. Using wigs can help make a room feel smaller and more intimate.
3. Natural Fibers
Natural fiber rugs are environmentally friendly, have a timeless charm, and are excellent for layering. These rugs go nicely with contemporary, vivid, or monochrome carpets, or they can create an eclectic look when laid wall to wall and layered with an old kilim or an animal skin.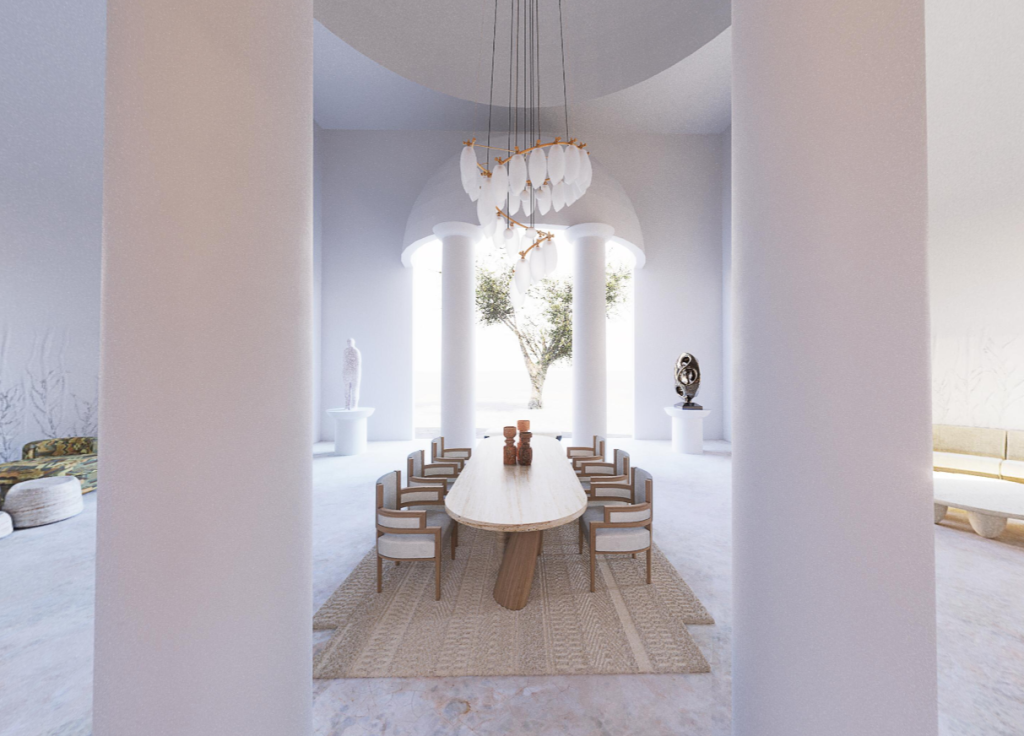 Rug trends 2023 are made of natural materials like sisal, wool, and jute and are still popular, as are earth-toned fabrics with the addition of dramatic texture. Although tone-on-tone patterns formed by surface or varying pile heights can also serve as a clean, uncomplicated base with a little more detail, tightly woven low pile rugs are the best foundation for layering.
When selecting this kind of rug, even if it's one of the rug trends 2023, we must consider where it will be utilized in the room.
4. Shaggy rugs Return
The shag is back! Shag rugs are reappearing in homes and adding a tactile thrill to interiors, which is the rug trend 2023. These work best for living room rugs and give homes a rich feel in addition to being beautiful and soft underfoot.
The shag, deep pile carpets with long, soft-to-the-touch threads are back! The rug trend 2023 is from the 70s style decor, which is returning to homes and giving interiors a tactile delight. These are ideal for living room carpets and make houses feel luxurious, lovely, and comfortable to walk on.
Rug Trends 2023 has a preference for a texture that blends seamlessly with the overall 70s approach to design and the enduring appeal of Moroccan rug designs like the ubiquitous Beni Ourain.
5. Irregular Shapes
Unusual rug forms are possibly the most significant rug trend 2023. Standard rectangular proportions can make a place appear blocky and walled off, while modern organic style is characterized by smooth, fluid curves that seem to extend across the room, linking open-plan spaces.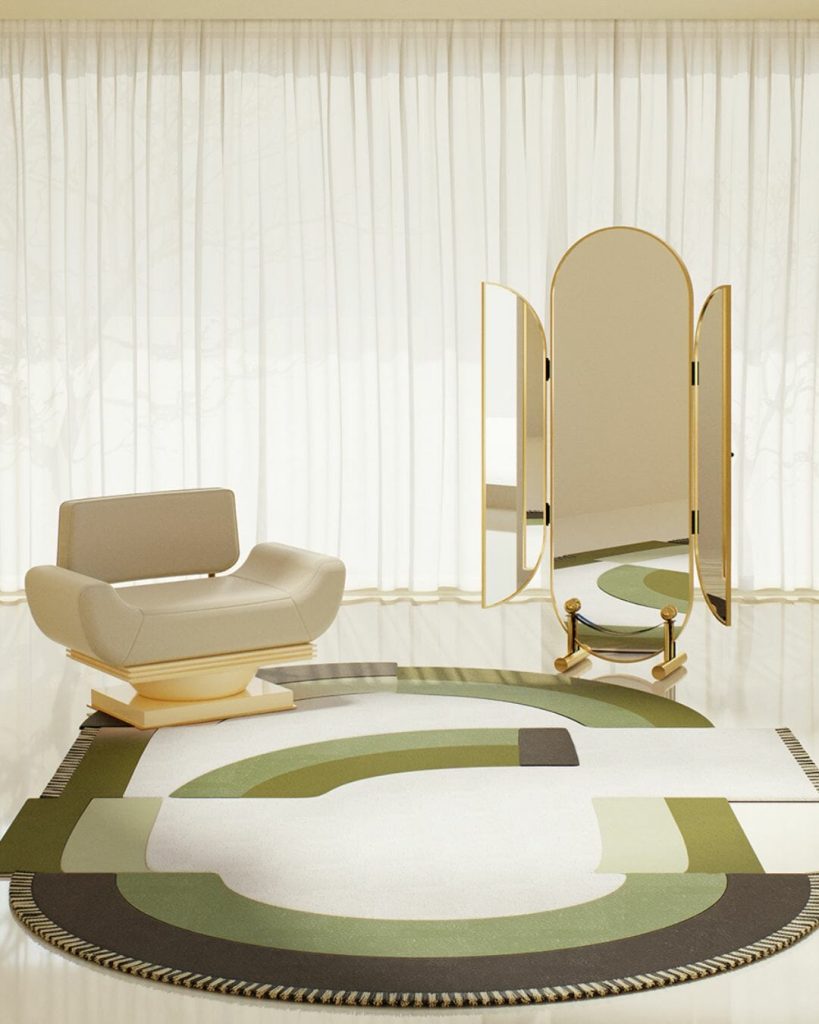 According to Anushka Ahuja, co-founder of GharGhar, "People are looking for products with versatile design aesthetics that could be used for a longer period without getting bored." They choose transitional designs with soft materials and rounded edges to erratic shapes to appeal to various mindsets- from traditional to modern. To enhance the home's overall appearance, people are interested in purchasing accent rugs or one-of-a-kind pieces.
In light of the rug trends 2023 topics that we mentioned above, here are some product recommendations.
In general, the rug trend 2023 will assist you in adding a lot more character, comfort, and texture to your project. The most unusual colors and shapes allow the rugs to match your personal design choices. So let's work together to create the most memorable and enduring project—a style that will be in style all year long. Check out our Tapis Studio products.