Combining candy and soft hues – a pastel area rug is a charming way to increase the comfort and aesthetic of any home.
We could say that some of the best things in life are in pastel hues. Pastel shades are a rainbow of magical colors with charming and emotional feelings. Such as the blue sky that makes us happy while enjoying the sunny and beautiful moments, the cherry blossom in its soft pink sharing its magical beauty and saying that spring is here, and the cotton candy with its sweet taste and happiness.
Pastel colors are a mix of soft and charming hues that can be combined to bring romance, joy, happiness, and coziness, which can also be mirrored in any interior decor. Pastel colors make our daily life and interiors even more charming and special.
This mix of happiness, charm and peaceful sensations makes pastel hues so special, and why it is a current trend in interior design worldwide.
A pastel area rug can be the best way to bring this trend to your projects and fulfills it with beautiful and tranquil vibes. But now, you might be wondering precisely what a pastel area rug is, don't worry; you will find the answers here; keep scrolling and discover the beautiful world of the candy and soft hues translated to a pastel area rug.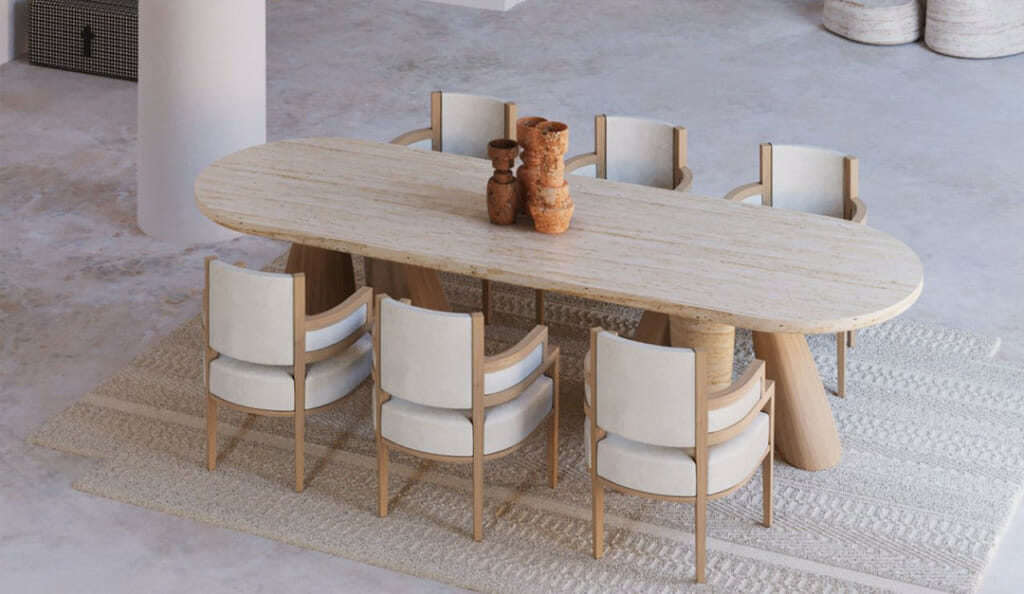 What is a pastel area rug?
A blend of candy and soft hues, a pastel area rug is more than a simple piece but a way to bring love and charm to any space. It's an easy form to add a tranquil, comfy, and peaceful vibe while also increasing the aesthetic of an interior design project.
In simple words, a pastel area rug is a piece that highlights soft colors; it can have different shades, combinations, shapes, and patterns. Pastel area rugs are perfect to assemble a magical and restful feeling while improve the home's comfort.
A pastel area rug is perfect to complete an interior layout – picking up colors in other home spaces and creating a harmonious whole with soft hues.
A rainbow of soft & candy colors
The rainbow of soft & candy hues – or simple pastel colors are pale colors compared to their bold counterparts, which happens because of the white mix in those shades. As we already mentioned, pastel hues are often associated with calming and peaceful vibes.
A Pastel area rug is directly related to its colors – the range of soft tones is huge, and the sensations associated can differ from each shade. Some of the most notable pastel hues are Millennial pink, baby blue, whimsical yellow, peach, lavender, mauve, and mint green. Let's explore the rainbow of soft & candy colors that make each pastel area rug unique?
Earth tones are friendly, contemporary, and inviting; they come in various brown and beige tones and warmer hues, including orange, red, green, yellow, purple, and blue. In interiors, earth tones are usually associated with calm vibes. Pastel area rugs in earth tones can easily match different interior design layouts and bring a warm feeling.
Pastel pink is a delicate hue that evokes thoughts of tenderness. Pink is a comforting, amusing, and sentimental shade that makes people think of their childhoods. It's also a color of contrast because it can evoke feelings of burning passion and innocence. A Pastel area rug in pink tones is delicate and can bring a touch of charm to any space.

Pastel blues are a calming and tranquil color. Because of their resemblance to the sky and the ocean, most colors of blue are considered calming according to color psychology. A Pastel area rug in that color can charmingly embrace those feelings.

Pastel green is a calming and tranquil color. According to color psychology, the green shade helps to improve a peaceful vibe. A pastel area rug in this color also helps to improve the serenity feeling that this color brings.

Our journey through the beautiful world of pastel hues is almost ending. In this article, we discovered that pastel area rugs are pieces that bring romance and charming vibes to any home and that the beauty of pastel colors is also associated with these pieces.
The candy colors of pastel area rugs can be a perfect choice for a playroom or minimalist interior- but they also can boost other home spaces. Discover how to combine pastel area rugs with different interiors and keep your discovery journey in the world of pastel rugs.