If you want to find the perfect rug for your home, it's essential to know how they are made – because it tells about the quality and comfort of the pieces.
Sometimes the simple questions are the important ones. For example, when the topic is a rug, it's always essential to understand how the piece was made cause it will impact its durability and comfort.
Knowing how rugs are made makes us discover that handmade ones are more than simple pieces – they are art statements. The process behind each rug can also highlight its value and uniqueness. This article will explain some of the main methods used to make rugs; we hope you enjoy learning about the beautiful process behind creating these beautiful pieces.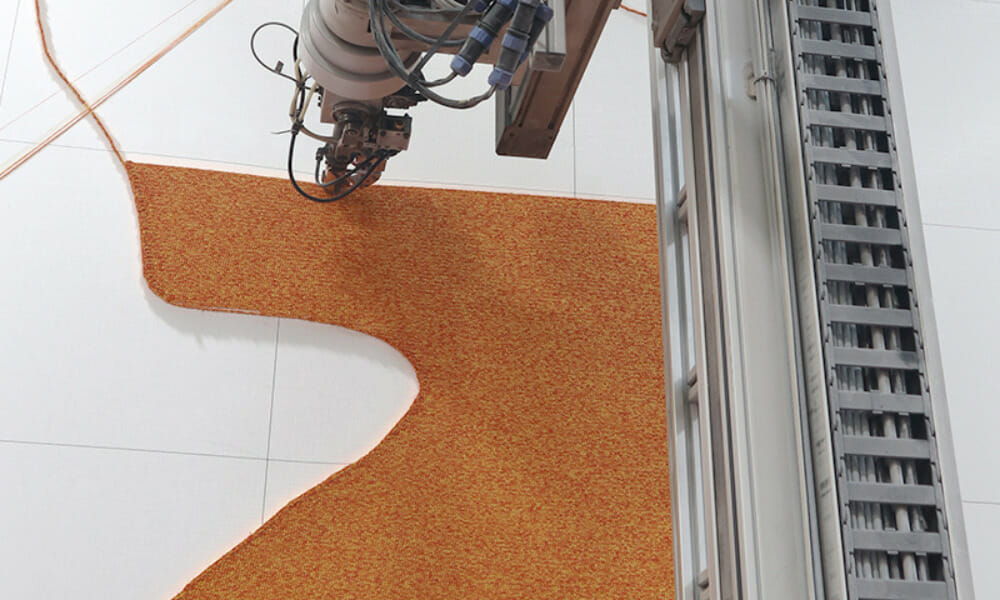 1. Hand-knotted
We will start our explanations with the hand-knotted process, which uses an ancient technique and is the slowest way of making a rug. This method consists of tying every knot in a rug using a specifically designed loom, and all process is made by hand.
The rug's fringe is made from vertical threads linked to the loom in that technique. The foundation is built from horizontal threads, and each knot is tied to the vertical lines, snipped, and then tied once more to secure it.
It takes a lot of time and effort to do this task. A skilled weaver can complete six knots every minute, and a typical rug can have up to 1000 knots per square inch. The time invested in each rug reflects its quality. Hand-knotted rugs are genuine pieces of art with high quality that can last a lifetime.
2. Hand-Tufted
Unlike the hand-knotted rugs, the hand-tufted rug isn't made on a loom but with a tool called tufting gun. This kind of rug usually uses wool, which is why it presents high quality and comfort.
A hand-tufted rug is made by pulling a loop of yarn through the rug's backing. The "tufting gun" is frequently used for this looping, and that's why it is called hand-tufted.
Making a hand-tufted rug starts by designing the back of the canvas that will guide the artisan; later, using the tufted gun, the rug takes form. When the rug is already in its shape, a piece is placed on the rug to keep the fibers intact. The final step is to shear the carpet loops, so the piece is ready to be placed in any home and makes it glows.
Even though the hand-tufted rug uses the tufting gun, this process is made by hand and can give life to incredible designs – with different shapes, colors, and patterns.
3. Hand-Hooked
In contrast to tufting, the weaving technique used in hand-hooked rugs keeps the loops of yarn intact. It uses a tool like a pistol to help in the weaving process. The loops then stay in place instead of the sheared yarn, giving it a distinctive colored appearance. Due to the accuracy of this sort of weaving, hand-hooked rugs may produce detailed designs in bright colors.
4. Flat-Woven
Flat-woven is the designation of the rug without the pile. This kind of rug is made on a loom; they use a specific weaving technique to fully entwine the yarn instead of sticking it out to form a pile- they can be created by hand or machine.
Flat-woven rugs usually use materials such as wool, and synthetic or natural fibers. As the name implies, flat-woven carpets can be extremely flat and thin and are commonly used on both sides.
5. Machine Made
The machine rugs are made on an industrial and large scale, using a machine called power looms. The power loom is electrically automated and controlled by computers, making the process quick but not as durable and detailed as the handmade rugs. This kind of rug usually is made with synthetic fibers – such as polypropylene, nylon, and polyester.
This guide presented some of the main ways of how rugs are made, but it's important to remember that these are just a few examples of a whole world of techniques. Making a handmade rug is more than creating a decorative piece – it's also a way to express art and culture.
Now that you understand how rugs are made, you can keep your journey of discoveries by checking out our article about how to select the perfect rug for your home.