Did you already find yourself trying to understand the difference between handmade and machine rugs? It will no longer be a problem for you after reading this article.
Suppose you are planning to shop for a rug – or already finding yourself lost with all the offers available in the market. In that case, we will share one of the most important things to know when looking for the perfect rug, the difference between handmade and machine rugs.
When we look at a rug, if you are not familiar, it's challenging to notice the difference between handmade and machine rugs, but knowing how to distinguish them is essential. This difference between those items will be seen in the comfort and durability provided by each one. Spoiler alert: always prefer handmade if you are looking for a good quality item, we will explain why, so keep reading.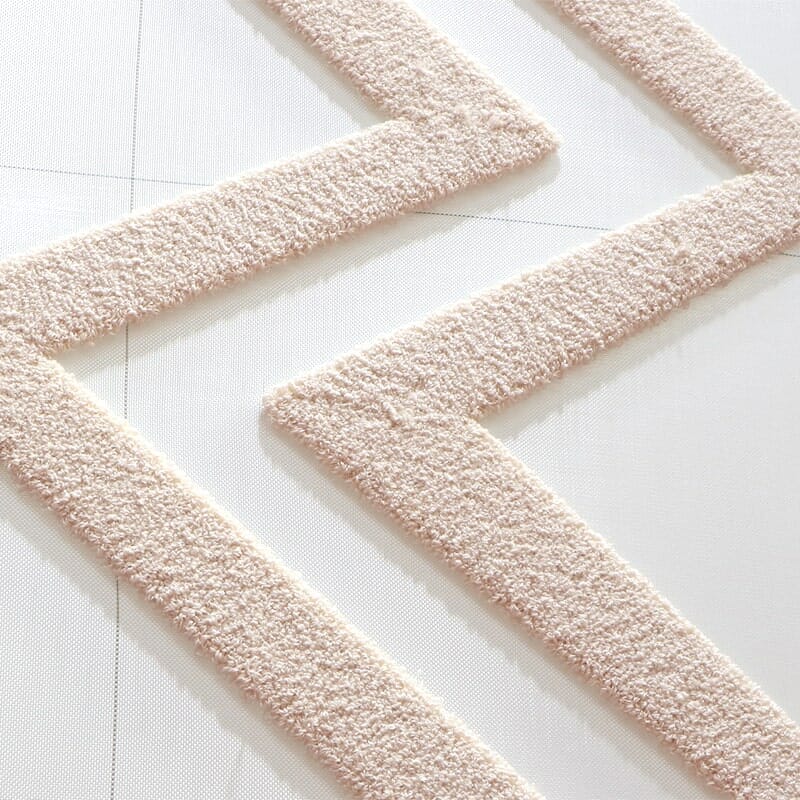 1. What is a handmade rug?
As the name says, handmade rugs are made by hand and usually use materials such as silk, wool, and cotton. There are many handmade rugs, but the notables are flat-weaved and knotted. Other classifications you can find are gun tufted, hooked, soumak, needlepoint, and chain-stiched rugs. In this article, we will focus on the flat weave and knotted.
1.1 Flat Weave Rugs
The flat weave rugs are the light ones; they are made by hand in a flat weave pattern, usually made in wool; they can have a soft feel and last a lifetime.
1.2 Hand-Knotted Rugs
The hand-knotted rugs are made using an antique technique that uses a specially designed loom where they are knotted by hand. Making this kind of rug requires time, expertise, and hand ability. Hand-knotted rugs are for themselves pieces of art and the centerpiece of beautiful layouts.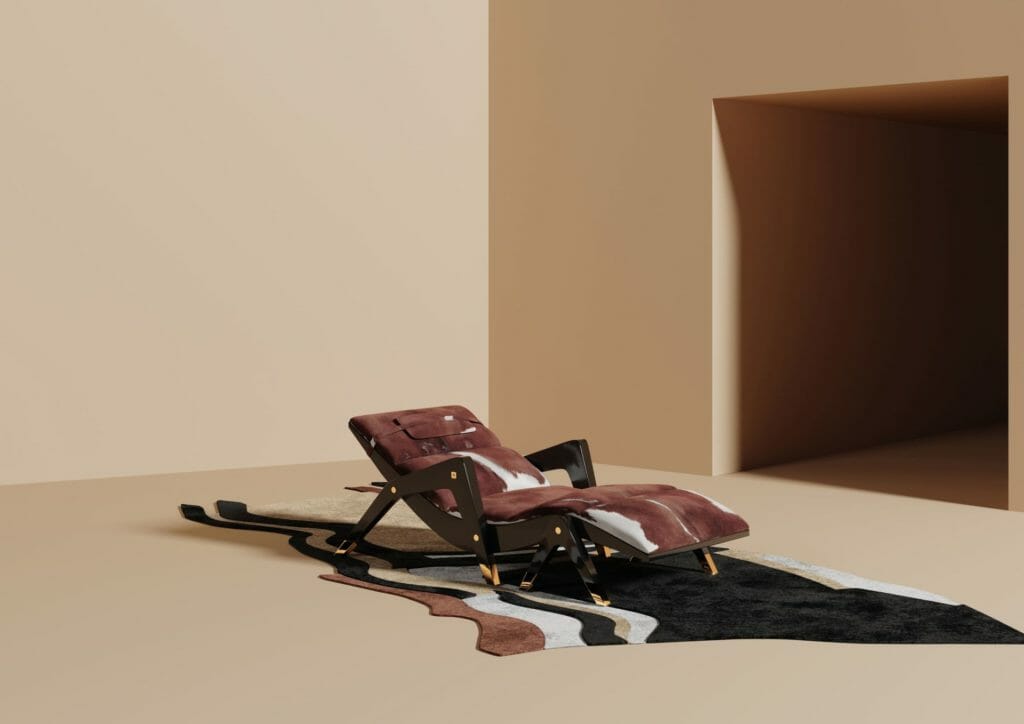 2. What is a machine rug?
The machine rugs are made on an industrial and large scale, using a machine called power looms. The power loom is electrically automated and controlled by computers, making the process quick but not so durable and detailed as the handmade rugs. This kind of rug usually is made with synthetic fibers – such as polypropylene, nylon, and polyester.
3. Difference between handmade and machine rugs
Presentations are done, it's the moment to talk about the difference between handmade and machine rugs; for that, we will highlight some important aspects to take into consideration when shopping for a rug:
Durability
Regarding durability, it's important to highlight that handmade rugs are lifetime pieces, while machine rugs will not enjoy such longevity. Another positive aspect of handmade rugs is that they are easy to be repaired, improving even more durability, which does not happen with the machine rug.
Material
Making a handmade rug takes time, and this effort is made using the best materials; the quality of the textile reflects its durability and in a more valuable piece. Rich materials such as wool and silk, usually used to make a handmade rug, give a luxurious flair to the pieces and increase any home. On the other side, machine rugs are made with synthetic materials, which last less.
Uniqueness
A handmade rug results from a manual process; that makes each piece unique. The ancient technique used to make handcrafted rugs are also an expression of art and allow artists to express a mix of cultures, background, and inspiration. A handmade rug is more than a simple piece; it's a unique statement of art. Unlike the beautiful process that the handmade rug share, a machine rug is made on an industrial scale.
Design and Texture
As the handmade rugs are made individually, each piece is unique, unlike the machine rugs made on a large scale. Another highlight about the design that makes these rugs special is the customization option – handmade rugs are easy to customize than machine rugs. Lastly, the handcraft rugs have a soft texture thanks to the quality materials and the individual care while making this kind of rug.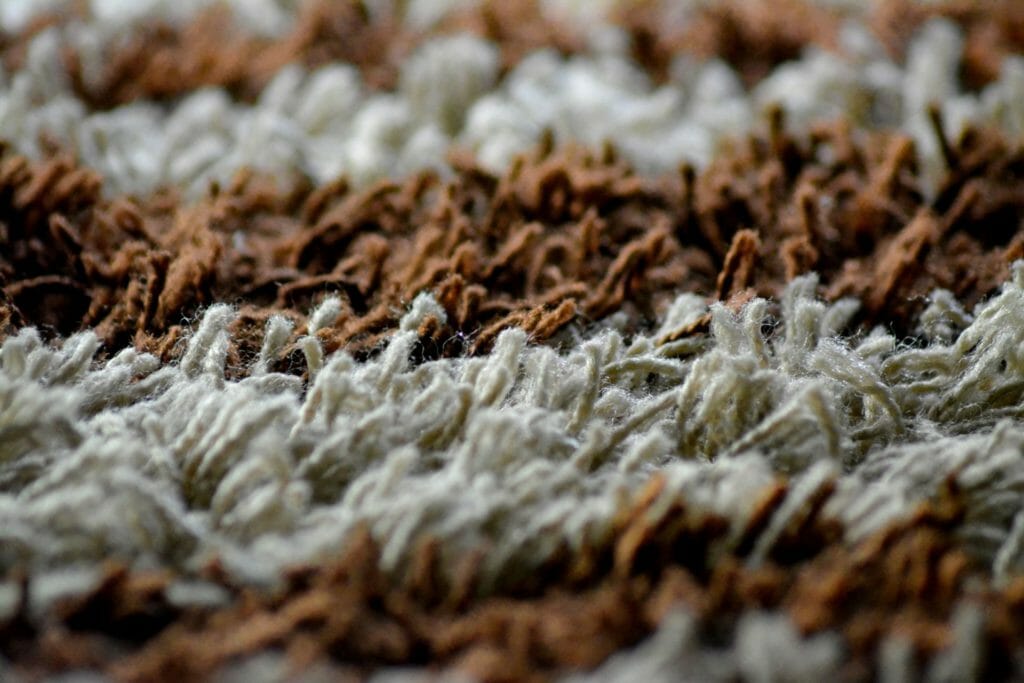 4. How to identify if a rug is handmade?
Now that we already know the difference between handmade and machine rugs, it's time for the fun part of this article; we will give tips to help you identify a handmade rug.
Flip it
One of the best ways to identify if a rug is handmade is by flipping it and looking at the backside of the piece; if you can see the rug's pattern and design, it's a good signal. The more knots and the more details you can see on the back, the better quality rug. Handmade rugs are made individually from the bottom to the top, adding knocks, so it's why when you flip them, you can see the design and pattern.
Check the color
Another tip for identifying handmade rugs is to look for slight color variations. We already told you that each handmade rug is unique, right? Due to the manual technique used to make this kind of rug, some slight color variations can be seen in this type of rug.
Look the knots
When you look at the knots and realize they are not uniform, this signal that this piece was made by hand, unlike the machine rugs, which have perfect knots because a machine makes them.
Now that you already know the difference between handmade and machine rugs, it´s easy to notice all the benefits of a handmade rug. Be inspired by these incredible handcraft pieces by Tapis Studio: