Immersed in Stillman House a world of boundless creativity and visionary expression with Marcel Breuer and John Johansen's design
With a keen eye for design and a great love of architecture, they made a remarkable purchase: the charming 1953 Huvelle Stillman House, painstakingly built by the renowned Marcel Breuer and John Johansen.
The Stillman House became a living canvas, a sanctuary for inspiration to thrive. It was here, amidst these hallowed halls, that Marcel Breuer and John Johansen's dream was realized, a mesmerizing compound where art transcends the boundaries of conventional existence.
Each corner exudes a kaleidoscope of emotions, as vibrant paintings, captivating sculptures, and thought-provoking installations come together in a symphony of creative expression.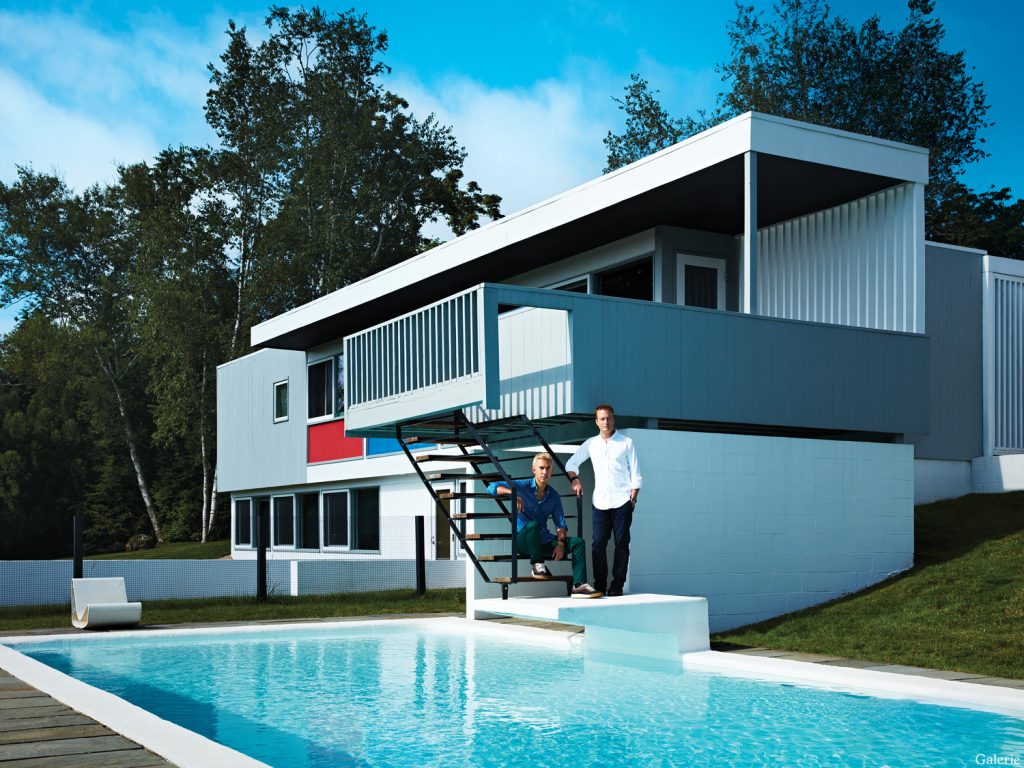 The neighboring Huvelle Stillman House serves as a reminder of the transformational power of architecture and the limitless possibilities that exist within the world of human imagination. It is now an essential part of their art-filled estate designed by Marcel Breuer and John Johansen.
Through their unwavering commitment, they have forged a haven for Marcel Breuer and John Johansen, allowing them to delve into the depths of their imagination, free from the constraints of the outside world.
A harmonious composition unfolds as a Marcel Breuer cocktail table and chairs gracefully embrace the artistic narrative, their sleek lines, and timeless Stillman house design adding a touch of elegance to the ambiance.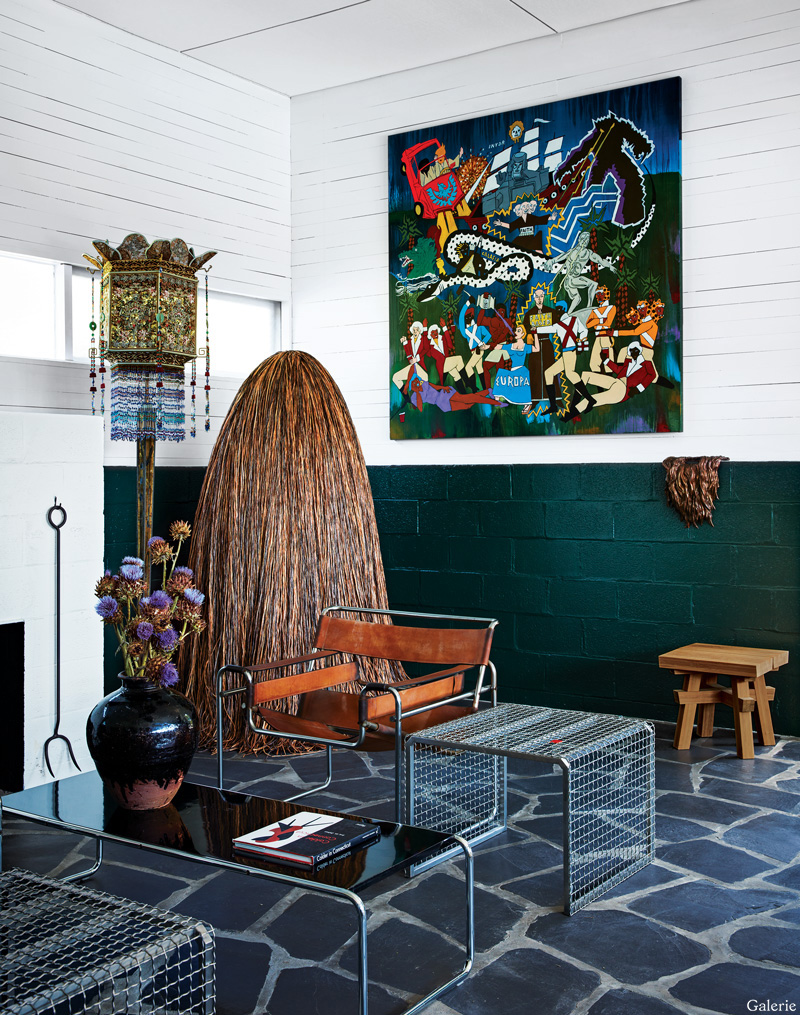 At the heart of the room of the Stillman House, a Max Lamb table and chairs stand as a testament to the marriage of artistry and functionality. Crafted with meticulous precision, their organic forms invite contemplation and conversation, beckoning Marcel Breuer and John Johansen to gather, exchange ideas, and delve deeper into the depths of their creative pursuits.
In this sanctuary of artistic exploration, every element harmoniously converges, creating an environment where innovation flourishes, and imagination knows no bounds.
It is a Stillman house space where creative souls unite, where the musings of past and present visionaries intertwine, and where the boundless potential of art is celebrated.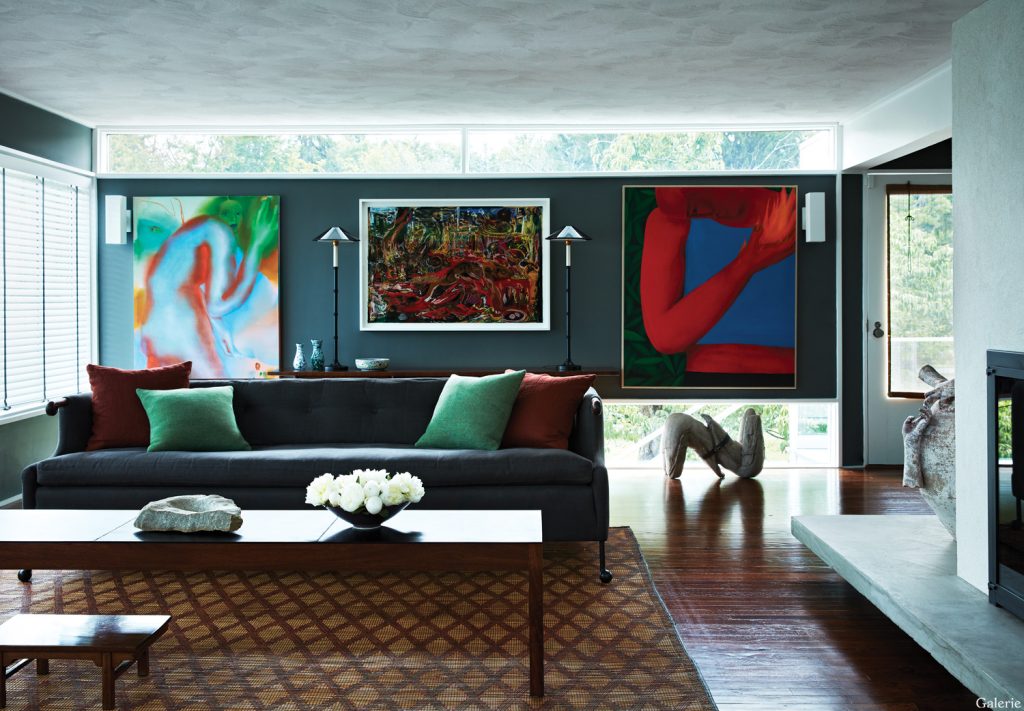 A sense of refined elegance and artistic intrigue unfolds. Anchoring the Stillman House space, a luxurious sofa and cocktail table crafted by the skilled hands of BDDW exude an aura of timeless sophistication.
Atop a Tuareg mat rug, the foundation of the space takes on a captivating allure. It's intricate patterns and rich textures create a tapestry that weaves together elements of tradition and modernity, serving as a testament to the beauty of cultural diversity.
A trio of artworks by Elizabeth Glaessner, Cecily Brown, and Vojtěch Kovařík command attention, Marcel Breuer and John Johansen's unique styles and narratives converging in a symphony of visual poetry. Each stroke of paint, each brush of color, speaks volumes, inviting contemplation and evoking emotions.
The presence of Danh Vo's work overlooking the staircase serves as a constant reminder of the transformative power of art, encouraging introspection and inviting exploration.
In the Stillman House's primary bedroom, a symphony of artistry unfolds, enveloping the space in an ethereal aura of creativity and beauty.
Positioned above the bed, a captivating pastel by Robin F. Williams takes center stage, its delicate strokes and vibrant hues infusing the Stillman House room with a sense of serenity and visual poetry.
In this intimate space in Stillman's house, the convergence of artistic expressions creates an atmosphere that transcends the mere functionality of a bedroom. It becomes a haven for inspiration, where art intertwines with the fabric of daily life, infusing each moment with a touch of creative enchantment.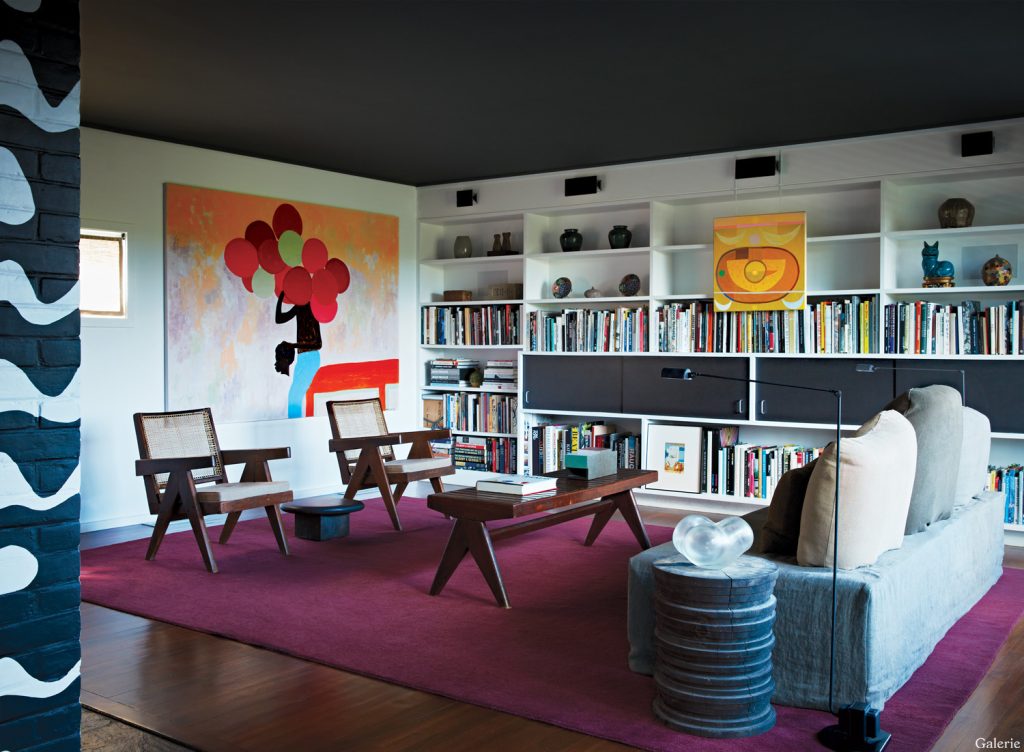 At the heart of the living room, a sofa, rug, and low table bear the mark of the Vervoordt touch. These meticulously designed pieces weave together textures, colors, and forms that invite both contemplation and comfort.
A striking presence on one of the walls of the Stillman House, a large canvas by Cassi Namoda becomes a focal point, its evocative imagery and vibrant hues captivating the gaze. The artwork invites viewers to delve into its narratives, immersing Marcel Breuer and John Johansen in a world of layered emotions and cultural references.
Marcel Breuer and John Johansen transform into a testament to the power of curation and the profound impact of artistic immersion. Each element of the Stillman House intertwines, harmonizing with the others to create an environment that nourishes the spirit and stimulates the mind.
The touch of Axel and Boris Vervoordt, in consultation with the homeowners, permeates every corner of the Stillman House.
The fusion of art, design, and personal expression within this endeavor is truly captivating. May it ignite your creative spirit, encouraging you to explore new horizons and embrace the transformative power of artistic endeavors. For further inspiration check out our interior Project.